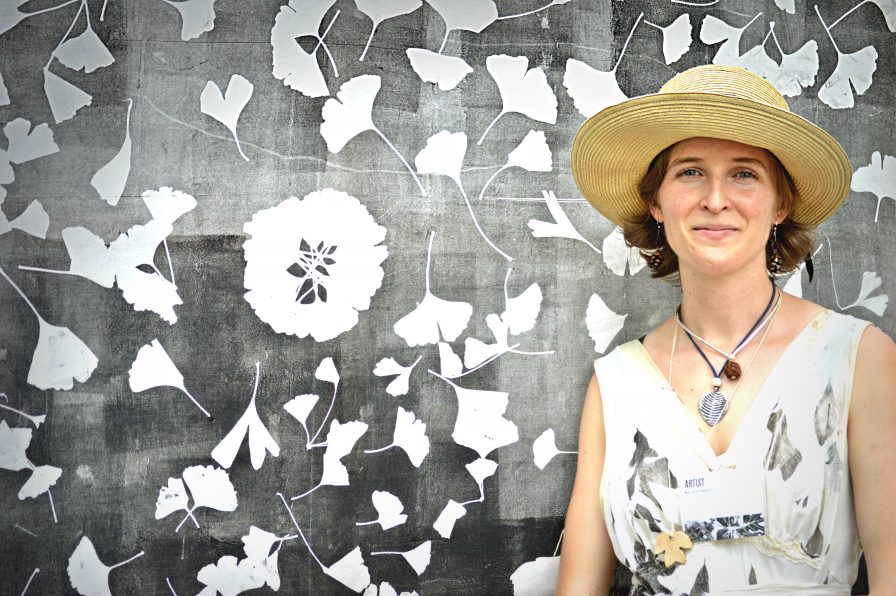 Birmingham hosted the 34th annual Magic City Art Connection in Linn Park on April 28th-30th. The event included 200 artists from Alabama and across the country. We caught up with a few Magic City Art Connection artists to find out about their MCAC experience and work.
Celeste Amparo Pfau, MCAC's 2017 Emerging artist – My process is called botanical monoprinting.   I gather natural materials from around Birmingham and the southeast.  I use a manually operated etching press in order to get clear images of my compositions.  I begin by rolling out a thin layer of oil based ink onto a sheet of plexiglass or thin metal.  And then I carefully lay my natural materials onto the inked surface.  I use this ink because it does not dry fast! This gives me all the needed time to create my images.  Once I am happy with my composition I carefully lay a piece of paper or fabric onto the surface and pass it through the press.  Depending on what image I make I will create multiple layered prints.  I also use the leaves that are inked up after passing them through the press in my compositions.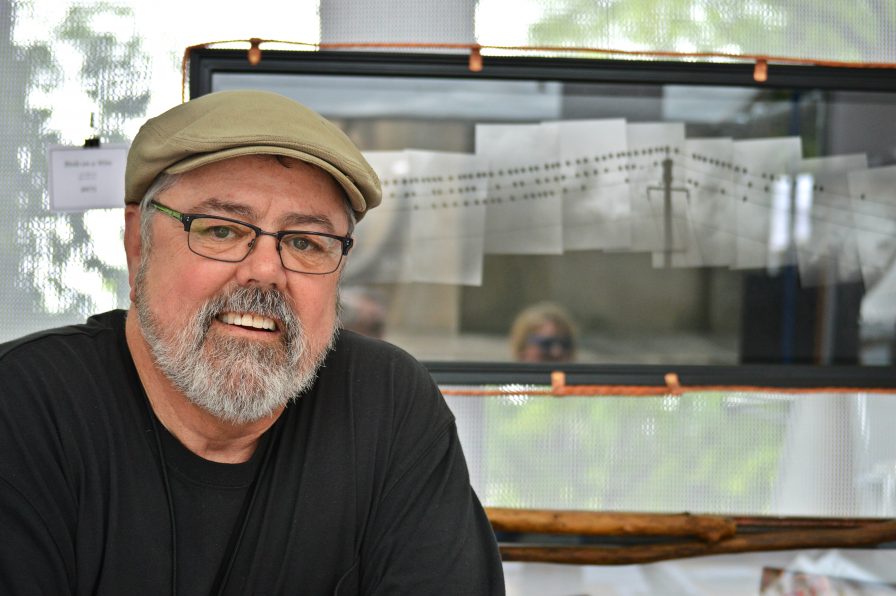 Walt Stricklin – It's one of my favorite festivals.  It always starts my season.  I love that it's in Birmingham.  I was worried that having customers pay to come would hurt it, but it did not.  It's cut the crowd down, but for us artists, people come to buy.  The festival pays for itself to the city so they're (the city) not having to donate to us.  This is my sixth year (at MCAC). My first year was the tornado year and I did not sell anything.  I never saw so many people with just stunned looks on their faces.  This is much better now!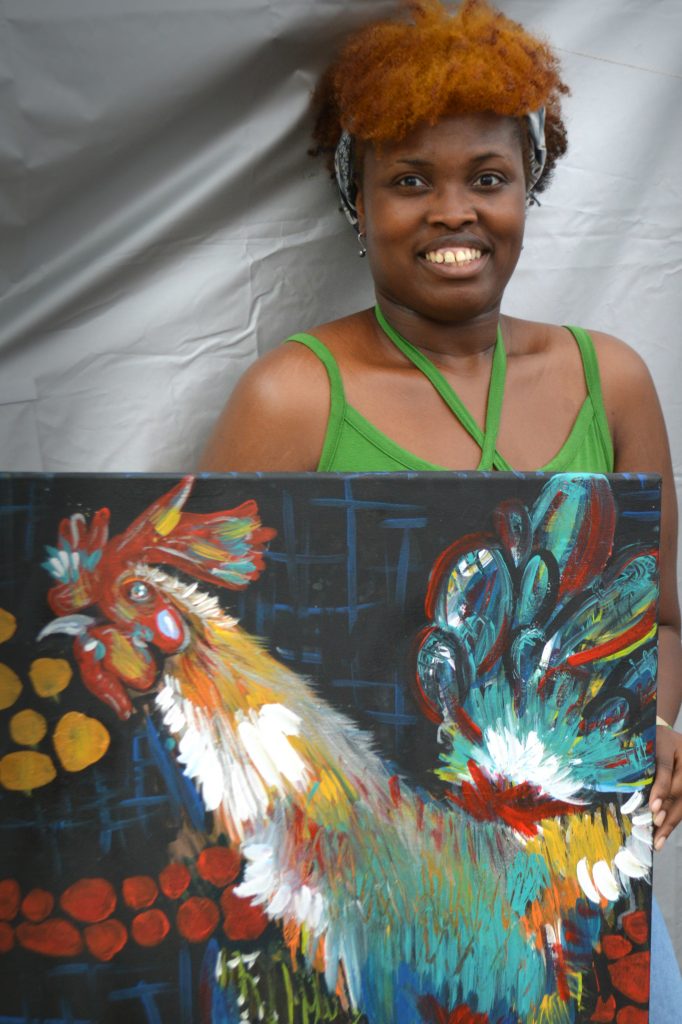 Amber Orr –   I've been painting since I was eight years old.  I graduated from ASFA, then attended Montevallo.  This rooster painting is one of my most recent works.  This is my first time here at this festival.  I had a good time.  I took a lot of notes and learned a lot!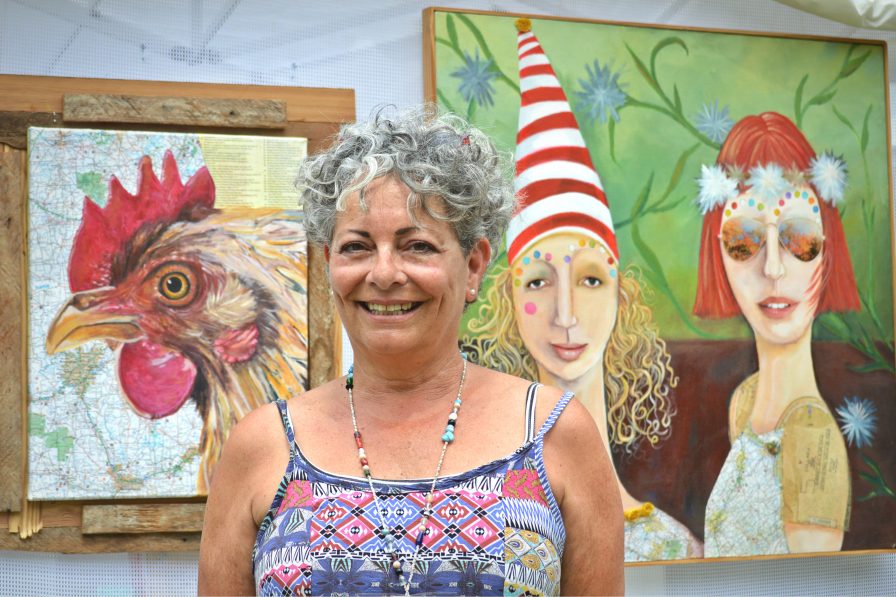 Bev Mabry – I've been coming to this festival for a long time.  I'm local, here in Birmingham.  It was a decent show this year.  I think it was a little bit slow, people-wise, but it's always good for the artists to come and network and see what everyone else is doing.  It's good to get out and see what's going on, since sometimes you're just stuck in your little cocoon.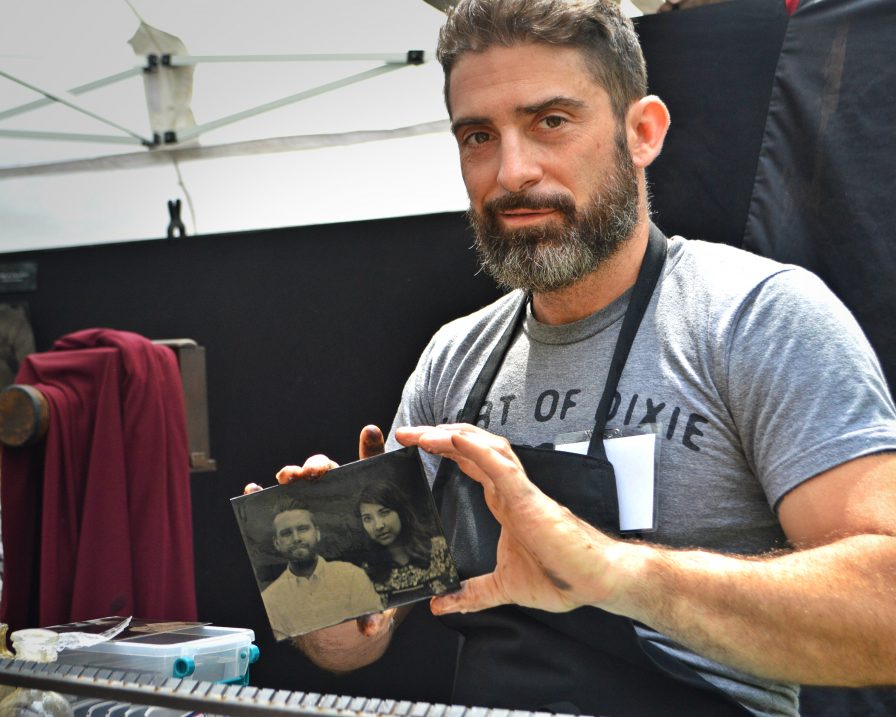 Erick Forsyth – I've been here (at MCAC) three years, but this is the first year I've ever set up and actually shot.  A lot of people are unaware that anyone is still using this process (wet plate photography.) You get really dramatic results with the chemistry, the camera and the 1860's lens. People get really excited about the process, just sitting for shot with the neck brace and having to be still for the five second exposure.  Everything I do, down to the varnish I make from tree sap, is the original recipe.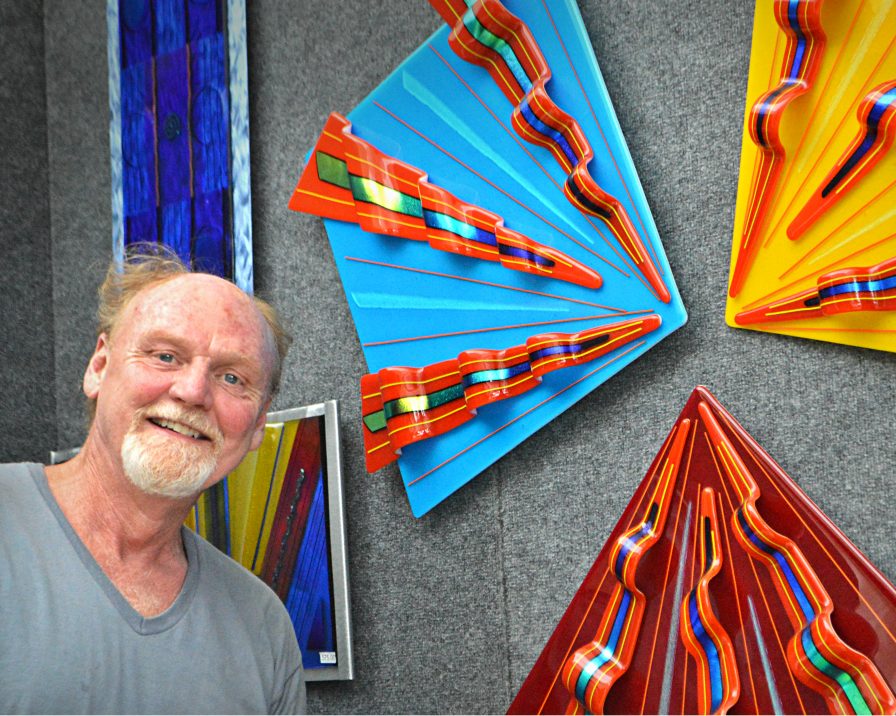 Ed Martin – I'm from Springfield, Illinois. I like living there because it's centrally located and I can get anywhere in the country fairly quickly.  I'm doing another show in Atlanta next weekend.  It was a good show.  I'm happy.  I didn't know what to expect since it's my first show here.  My style is pretty contemporary and does well in Florida.   I'm going to spend another day here after the festival so I can see the area. I've heard that the art museum here is really good.  I'd come back for sure!