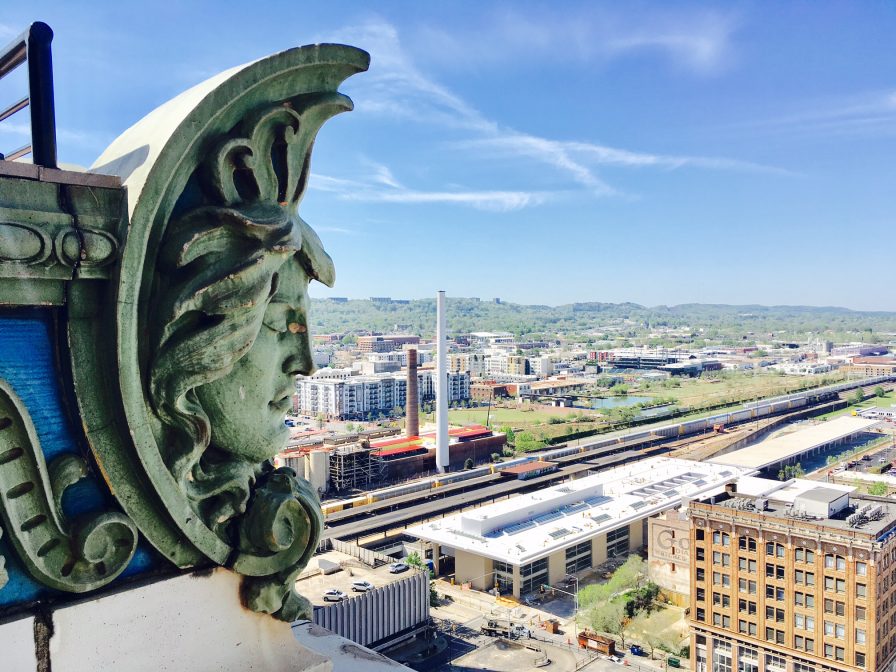 Last month, the Washington Post published a story about Birmingham, Alabama becoming a destination for travelers across the country.
Inside the article, along with features about The Pizitz Food Hall and the Birmingham Civil Rights District, was a profile about the Empire Hotel – Birmingham's latest luxury hotel that is opening in May.
This week, Bham Now, got a "sneak peak" of the restoration and transformation of the 108 year old (1909), 247 foot tall, classical revival style bank building (the Empire Building was home to numerous banks),  that was one of the four skyscrapers promoted as the "Heaviest Corner on Earth."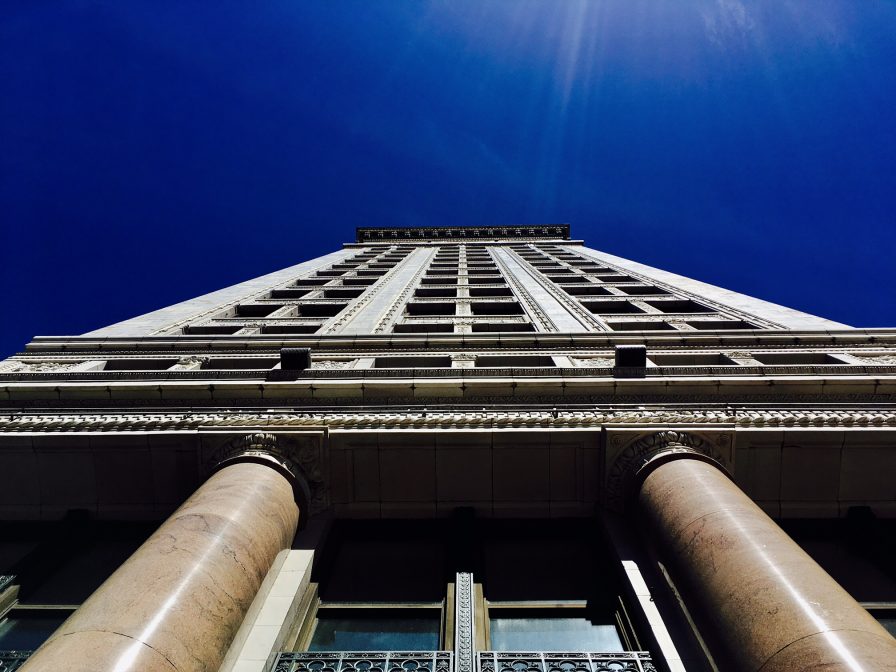 Here are the vital statistics about the Empire Hotel which will be operated as part of the Marriott Hotels' "Autograph Collection."
117 guestrooms including 6 suites
4300 square feet of flexible indoor and outdoor event space
The Yard – 130 seats – restaurant located on the lobby level of the hotel. The Empire's signature restaurant, The Yard will feature "southern progressive" cuisine by chef Haller Magee.
Moon Shine – 86 seats – rooftop bar – featuring panoramic views of Birmingham.
Full service concierge
Fitness Center provided complimentary
Valet parking
One of the highlights of Bham Now's tour of the Empire was the view from the Moon Shine rooftop bar.
View from the north side of the Empire Hotel

View from the west side of the Empire Hotel – left to right – Railroad Park, the new transportation center, The Pizitz, McWane Science Center and Alabama Power

Allegorical figures, Italian marble, the "E" shield
Along with the rooftop views, one of the most unique facets of the building are the allegorical figures at each corner of the building and the beautiful craftsmanship.  According to the history of the soon to be famous sculpted busts, the allegorical figures represent one of the architects William Welton (as Emperor William) and the superintendent for the project Frederick Larkin (Frederick the Great). Unfortunately, we don't know which is Fredrick or William.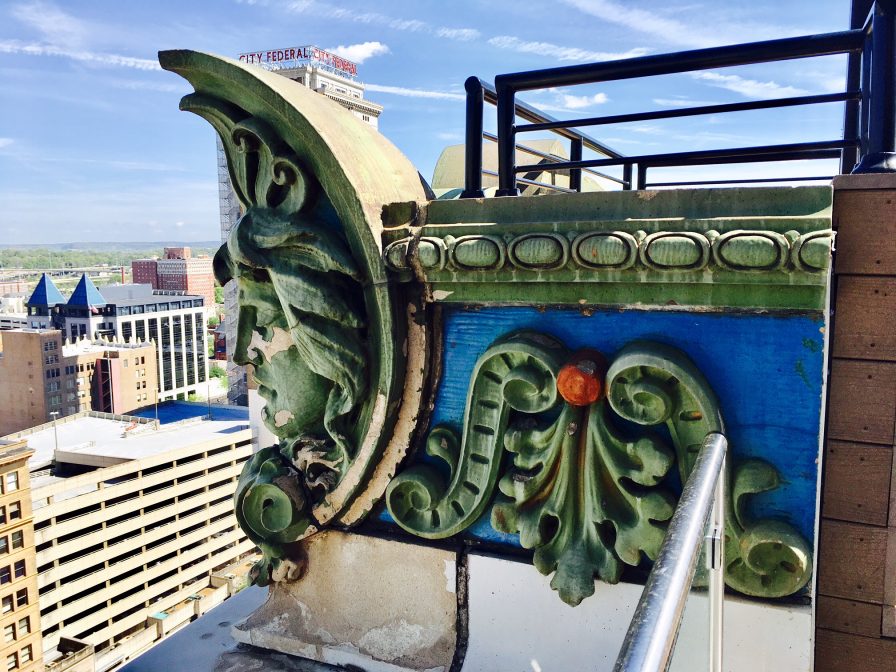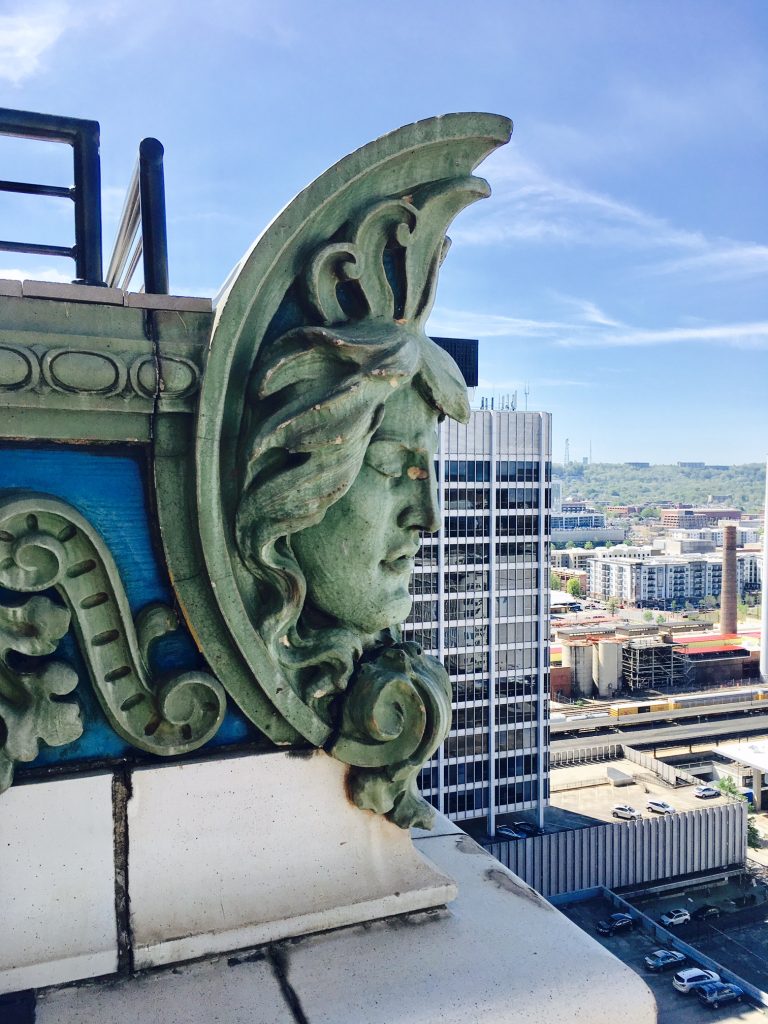 Inside the Empire Hotel, you will  see the Italian marble walls, the beautifully crafted stairs and the "E" motif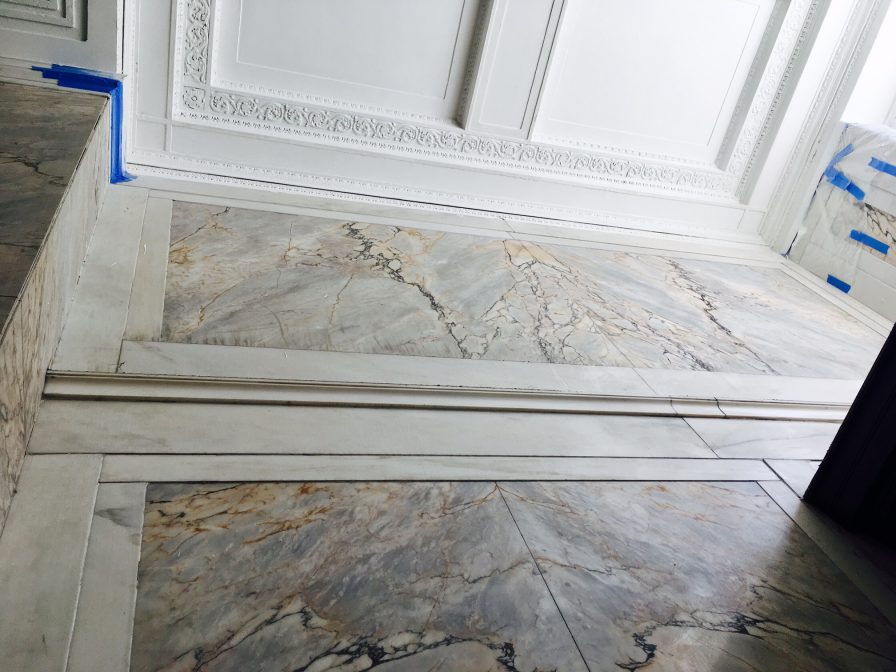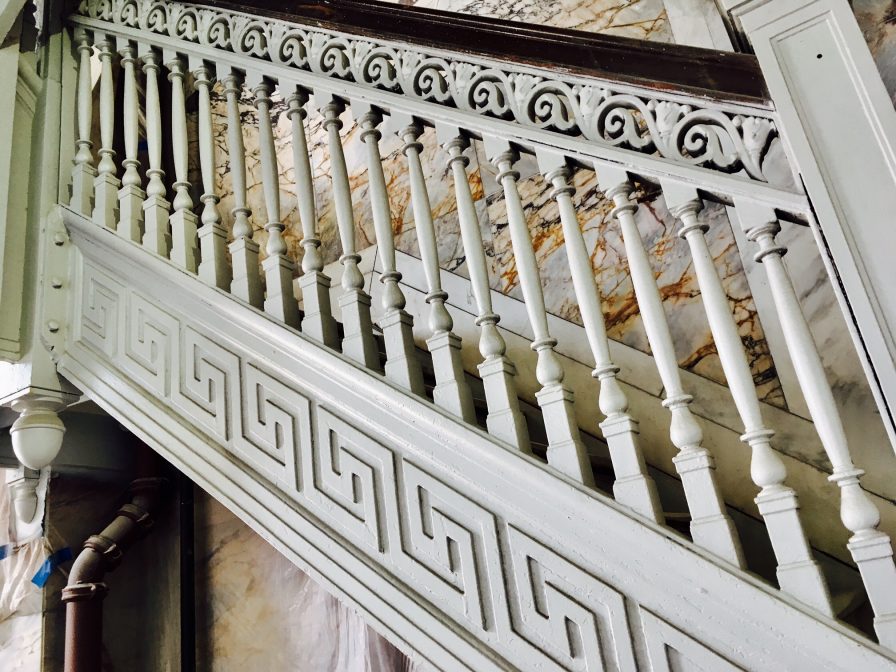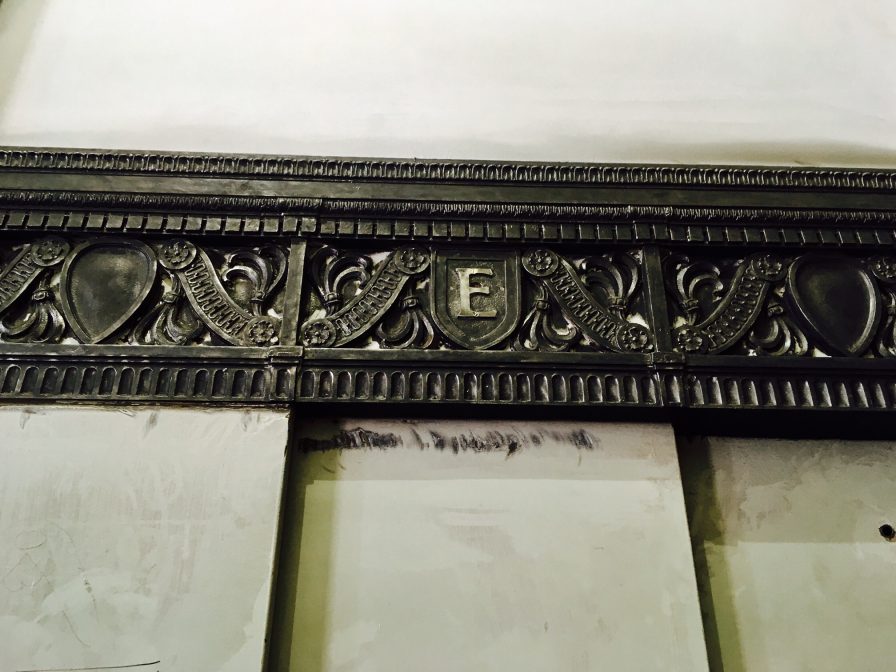 Supported by Alabama's historic tax credit law, the Empire Hotel, is another historic building that has been restored in the Birmingham downtown area resulting from the successful 2013 preservation law. Other historic buildings in the Magic City that have taken advantage of the tax credit include, the Lyric Theatre, The Pizitz, Florentine Building and the Redmont Hotel.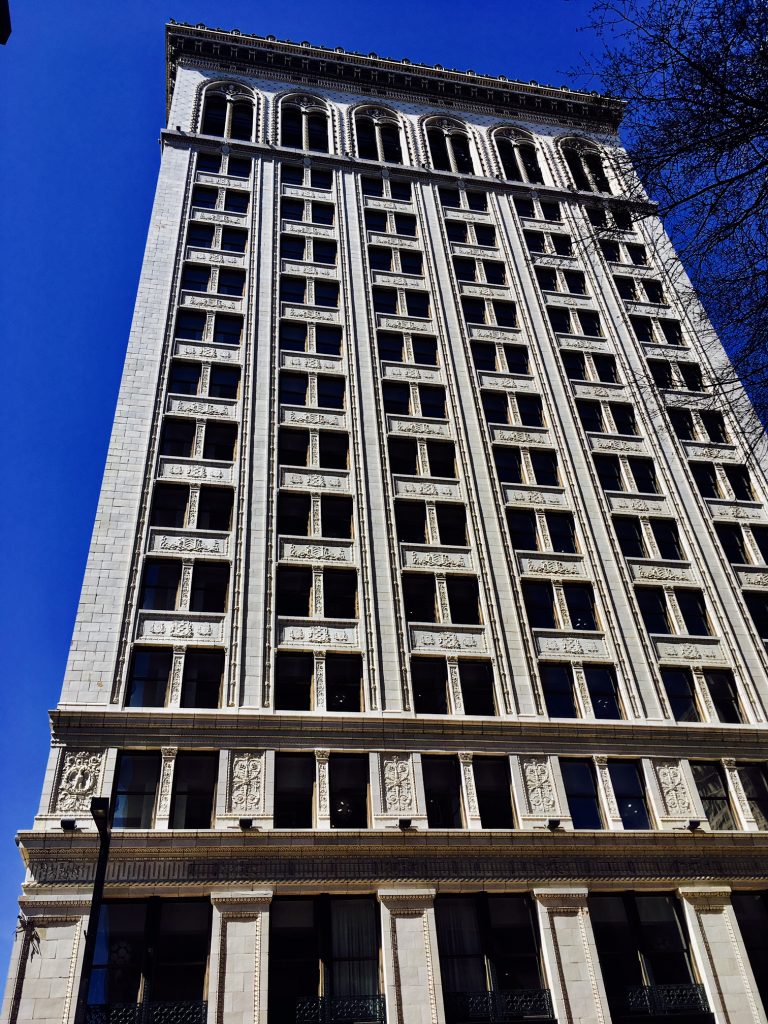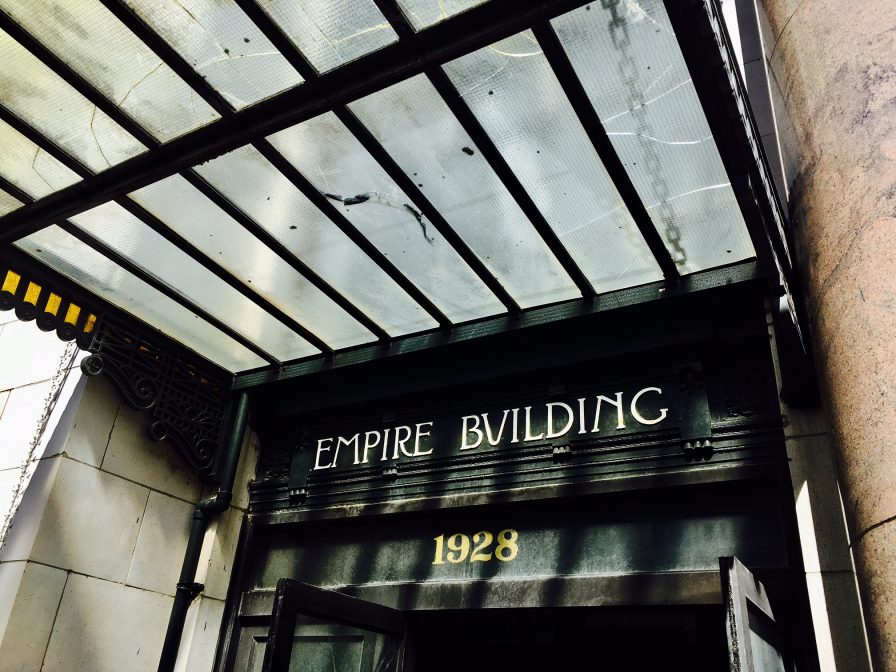 A new "gem" in the heart of the city, this century old bank building will be restored as an elegant hotel, opening its doors to the world in May.
Truly one of Birmingham's "originals."
For additional details about the restaurant, the rooftop bar and guestrooms, visit the Empire Hotel website.