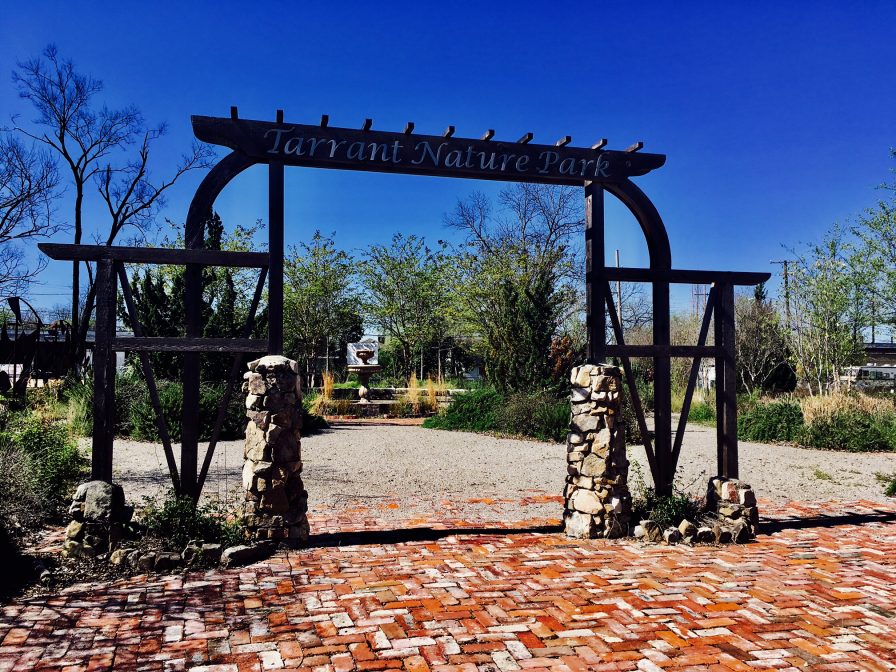 In the vicinity of ABC Coke in Tarrant, Alabama, is an oasis, a nature park, that stands out amidst a downtown area working hard to make a comeback.
Bham Now visited this weekend the Tarrant Nature Park (Ecoscape) in downtown Tarrant.
About to bloom for Spring, the Nature Park is both an educational resource and a place for quiet reflection.
Located at 1113 Ford Avenue in downtown Tarrant, the park covers  half a city block with native and medicinal plants and different species of trees, not normally seen in a downtown area.  Designed for passive recreation and use as an outdoor classroom, the Nature Park's bioswales also mitigate stormwater runoff from adjacent parking lots.
The ornamental fence by Fonde Taylor, which reflects the city's industrial heritage, provides a place for climbing roses.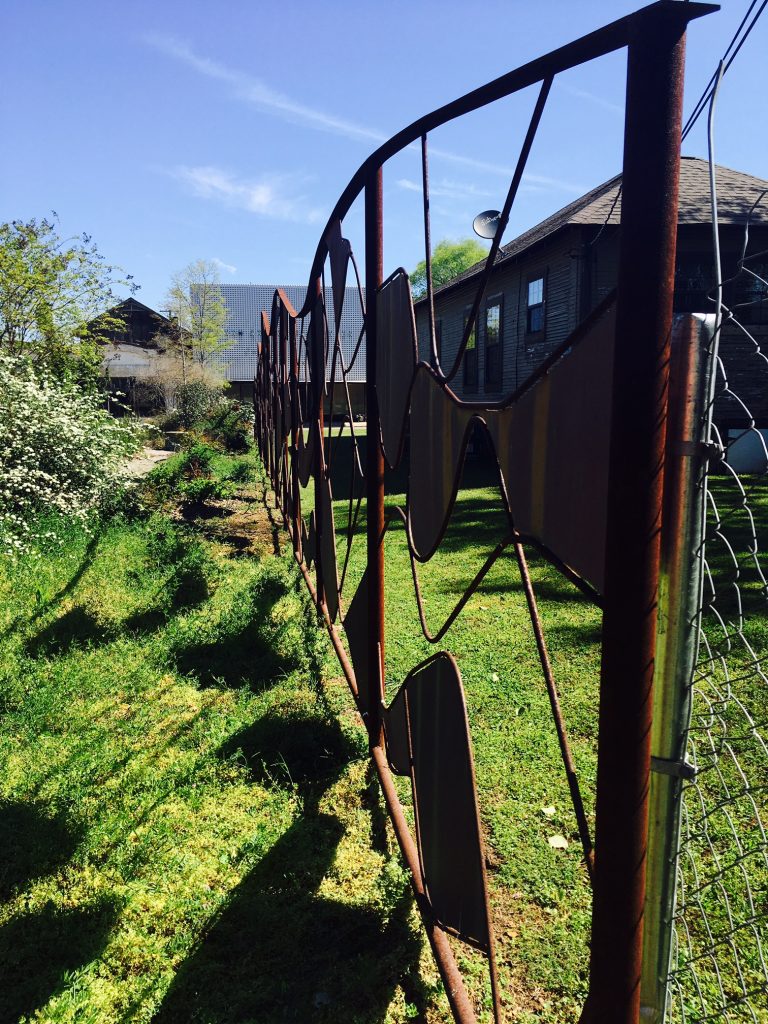 If you are in the area, give the Tarrant Nature Park, a visit.  It is a good example how a vacant lot can be turned into something special for the community – a place to see, breathe, touch and feel a little bit of our earth.