One of the many staples of Birmingham's revitalization involves renovations of historic buildings, transforming them into innovative spaces for our aspiring/growing businesses.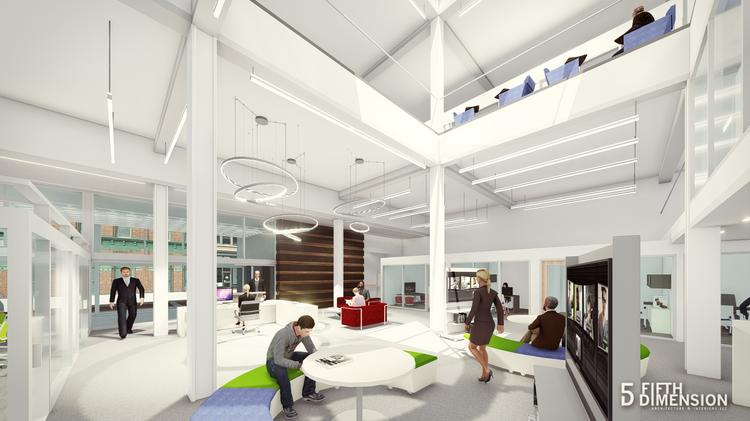 Speaking with Charlie Norton of Harbert Realty Services, Bham Now found out exciting details involving the major renovations.
---
Formerly known as the Exchange Security Bank and The Birmingham Green Post Office, "The Post", owned by a Miami developer, is utilizing state and federal historic tax credits to make this project a reality.
Details of the project are to be decided, but as of now we know the building will be first brought back to life by creating a shell of the interior.

Setting the building apart, through the major renovations is very important to the Miami owner and Harbert Realty.
"What sets this building apart is the potential the interior offers."
Details provided by Norton:
Atrium to funnel light throughout the building
"create a wow factor"
High Ceilings will possibly give way to a beautiful mezzanine
"When you combine these components with the signage opportunity on the exterior of the building the result is an truly unique office environment.

We have confidence in the product we have to offer, and I am confident that I will lease this up."

– Norton
---
Recommended by Charlie Norton, the architecture firm involved in the renovations, Fifth Dimension Architecture & Interiors LLC, has quite the history with developments involving the tax credit.
Speaking with the president, Dan Fritts, he gave us a beautiful description of what the final product will look like.
"Our design of the space includes adding a mezzanine to the grand space on the first floor as well as removing a central bay of framing through the entire building.

After evaluating the structure, we deemed without significant changes that we could create an atrium through the center of the building with a large skylight that will spill light deep into the building throughout the entire day."
The 21,000 sq. feet of space will be able to suit class A offices, or can be leased to a single tenant, according to Fritts.
Unique Details provided by Fritts – Fifth Dimension:
Custom lobby elevator, lobby, and entrance…
"…will provide a unique entrance for tenants with a modern feel that relates to the architecture of the existing structure and provides a recognizable entrance point for visitors approaching."