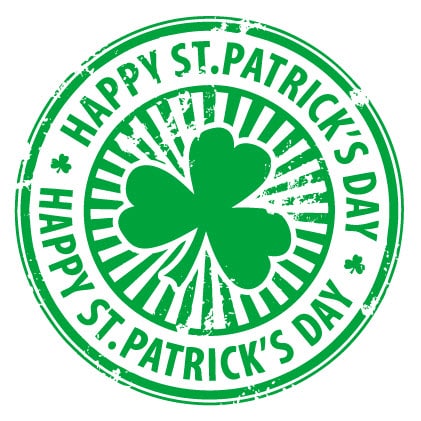 St. Patrick's Day is just around the corner and you're gonna want to celebrate with a green beer or two. Of course, Birmingham has plenty going on for you, your friends and your family. From authentic Irish dancing to traditional Irish dinners, you will definitely get your Irish fill.  Here's a guide to help you find the perfect way to celebrate St. Paddy's Day!
Five Points South St. Patrick's Celebration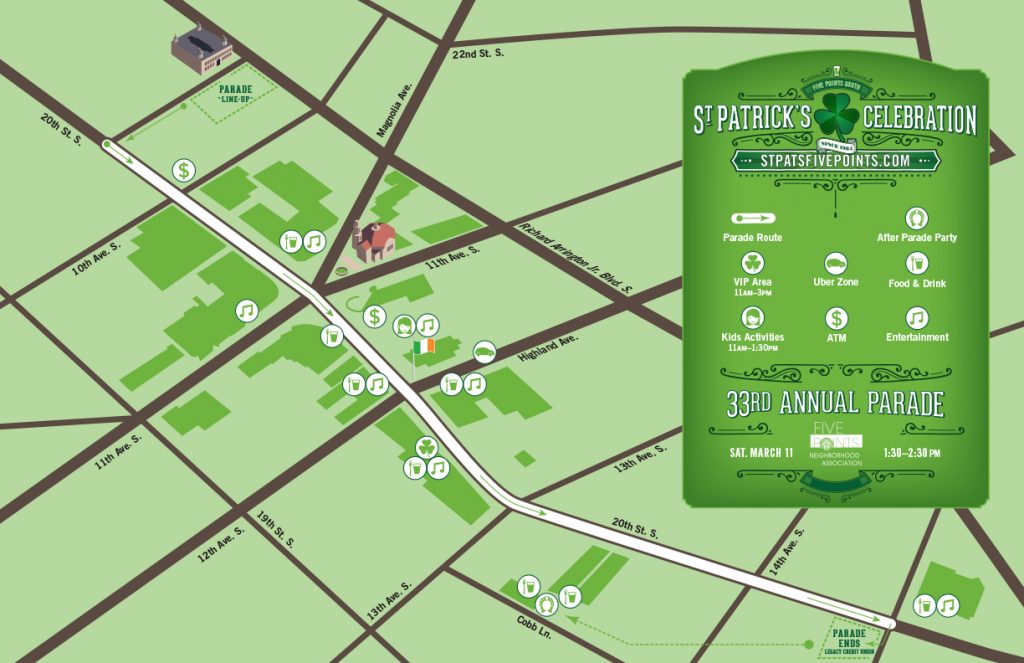 March 9th – March 17th 
Five Points South is having their annual St. Patrick's Day Celebration, starting the 9th. You won't want to miss out on the various events that will be taking place this week and next. There will be fine Irish dining, flag raising, and toasting so make sure you mark your calendars for these very Bham events.
March 9th from 5:30pm to 7:30pm – Irish Flag Raising & Greater Birmingham Irish Toast
March 10th from 7pm til late – 37th Annual Birmingham Irish Cultural Society Irish Dinner
March 11th from 11am to 11pm – 33rd Annual St. Patrick's Parade Day
March 17th from 11am to 11pm – St. Patrick's Day in Five Points South
St. Patrick's Day Party at Red Hills Brewing Company

Join Red Hills Brewing Company as they put on a St. Patty's Day Party Bham has never seen before. They are bringing the Irish band, Brock McGuire Band, to show us how it's done. Enjoy traditional Irish jams and dinner. There will also be a Silent Auction benefitting the Homewood Rotary Education Foundation. You'll want to get your tickets soon.
St. Patrick's Day Costume Contest at Gardendale Public Libary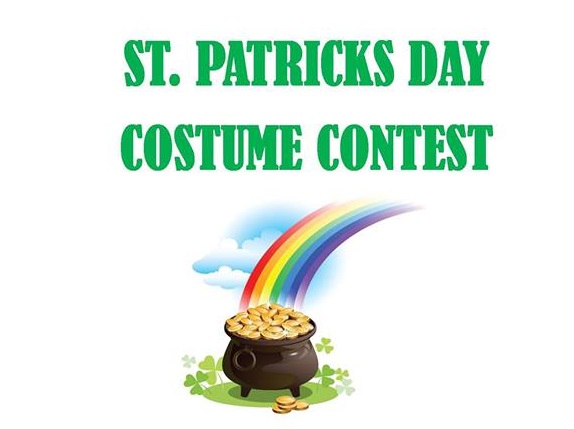 If you or your kids love to dress up, the Gardendale Library will be the place to be on St. Patty's Day. Head over there from 9:30am to 2pm to strut your stuff. This costume contest is bound to have plenty of Leprechauns so make sure you get creative. One lucky winner will even win a grand prize. Kids will get the chance to do some more fun activities, as well.
St. Patrick's Day Bash w/ Zoso & Appetite for Destruction at Avondale Brewing Company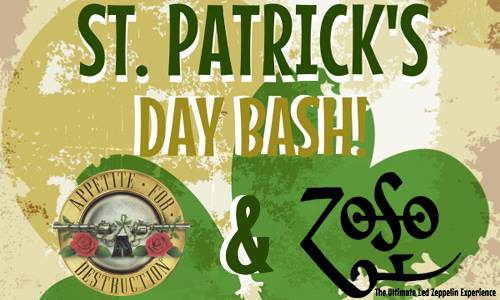 Avondale Brewing Company is not missing out on the fun. They will be hosting their own St. Patrick's Day Bash on March 17th from 7:30pm to 11pm. Zoso & Appetite for Destruction will be jamming all night. With great beer and great artists, this event should be one of your go tos. You can buy your tickets here.
24 Hours of Madness – St. Patrick's Day at Innisfree Irish Pub

24 hours of madness might sound a little crazy but what can you expect from an Irish Pub on St. Paddy's Day. The Free will open at 6am for Keg n' Eggs, a free breakfast from Chris Z's. Of course, they are promising green beer, bagpipes, live music, and DJ's until the very end.
3rd Annual ShamROCK @ Cahaba Brewing Company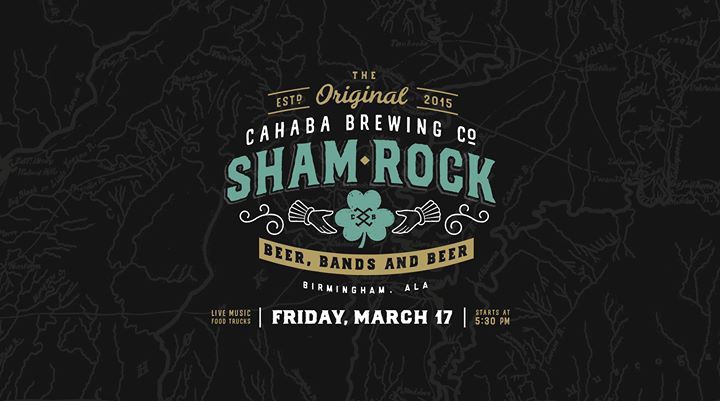 3rd times the charm for this Cahaba Brewing Co event. They are celebrating craft beer and you are invited. ShamROCK promises special small batch Irish Ales, local music and vintage photo booths. Slice Birmingham & Shindigs Catering will be there to keep your hunger in check.
St. Patrick's Day at Black Market Bar & Grill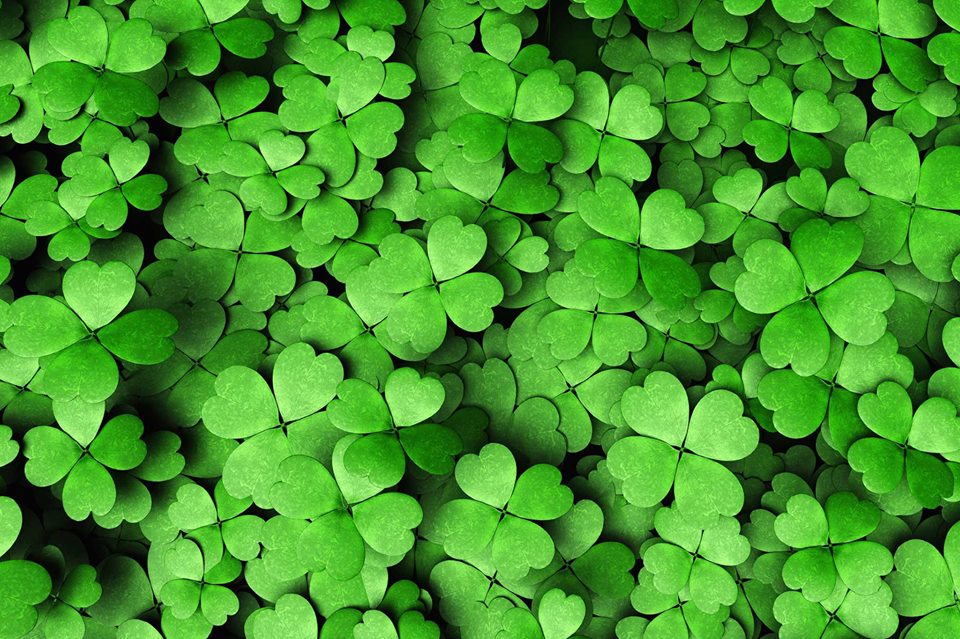 All day and all night, Black Market Grill has got you covered. You'll get some great Irish food, drink specials as well as live music and a little karaoke. Specials last all day. Booyah! Definitely worth swinging by on March 17th.
Irish Cheers and Beers for the Cure at Overtime Grill and Bar

Overtime Bar and Grill is celebrating and raising funds this year. The cause? A Cure for Clara. 10% of all sales will go towards children's lives suffering from GM1. There will be live music until 8pm and then you can karaoke the night away.
St. Patty's Day Wub Down feat. Perkulat0r & Esseks w/ Moglee and Chark at Zydeco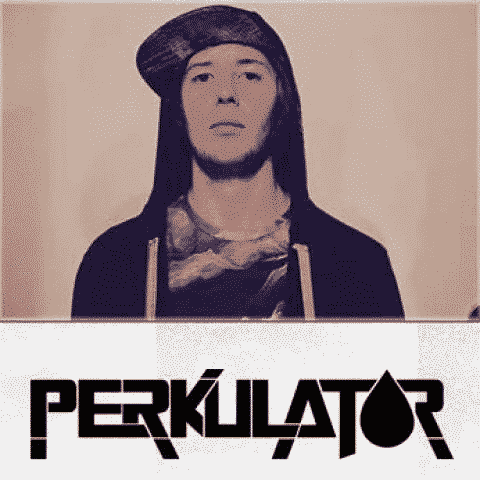 Bass music and St. Paddy's Day. Seems like a great mix. Enjoy a night of dancing and raging with these artists at Zydeco. Tickets are available here.
Beef 'O' Brady's 7th Annual St. Patrick's Day Celebration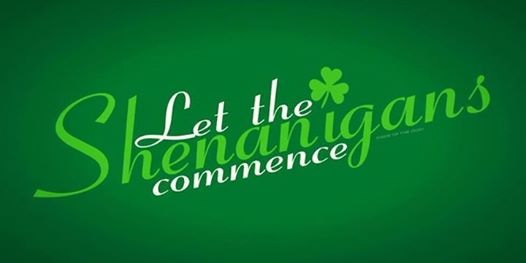 Two days of St. Patrick's Day? Don't mind if we do. Beef 'O' Brady's in Hoover will be celebrating for two days straight for your convenience. Join them on either March 17th or 18th for Irish food, dancing, and music. Of course, bagpipes will be present.
St. Patrick's Day Dinner Cruise on the Coosa Queen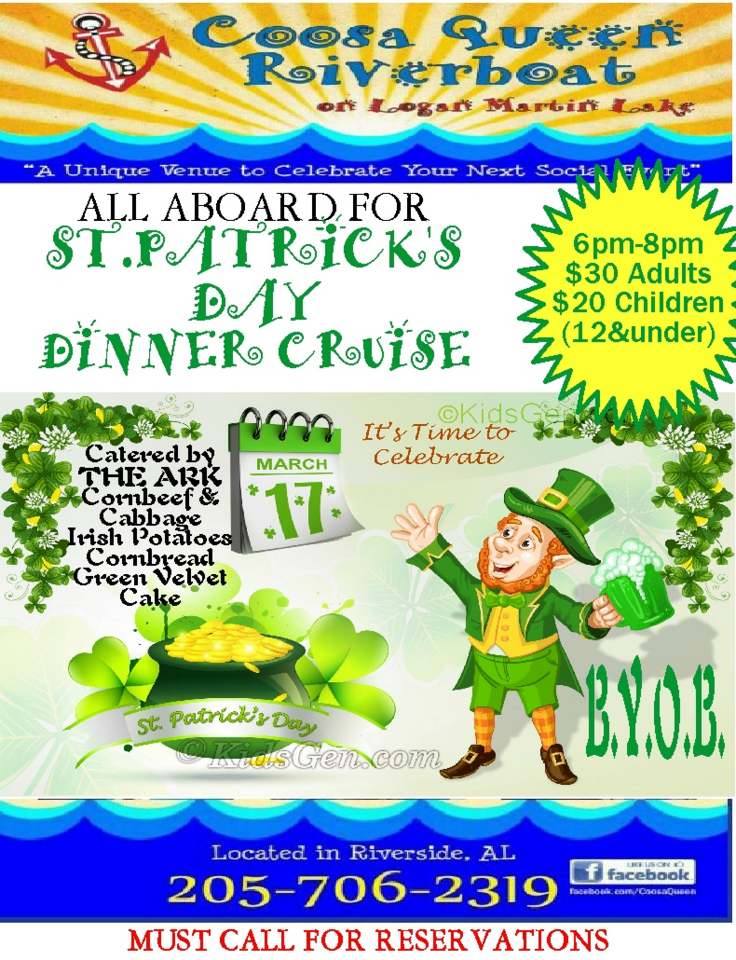 The Coosa Queen is open for business this St. Paddy's Day. Cruise away on this fun holiday. From 6pm to 8pm, you'll get an Irish catered dinner and some great memories. Reserve your tickets today.
Iron City Birthday Bash w/ Jasper Coal and Taylor Hollingsworth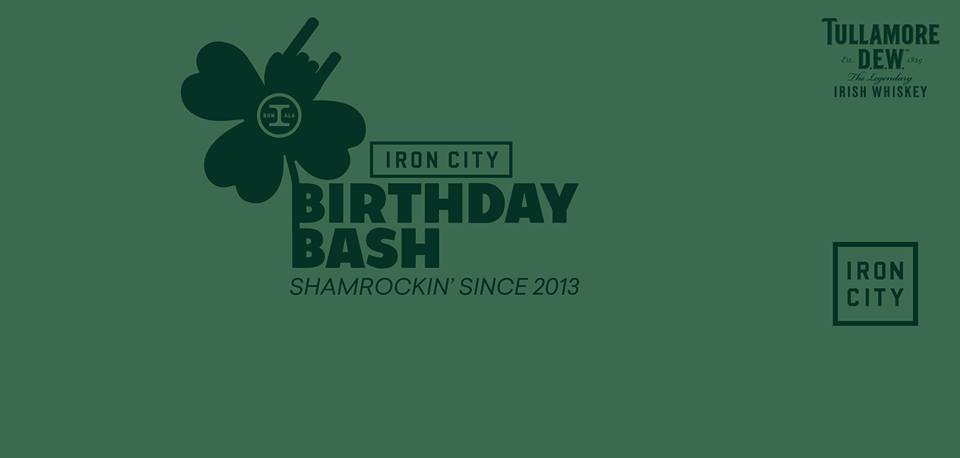 Iron City is turning 4 this St. Patrick's Day! What better way to celebrate than a rockin' concert. Come out to see Jasper Coal w/ Taylor Hollingsworth for a Country Western. They aren't shirking on their St. Paddy's day fair either. There will be green beer, Guinness specials, and other drink specials.
Tour de Brewers 10: St. Patrick's Day at Tin Roof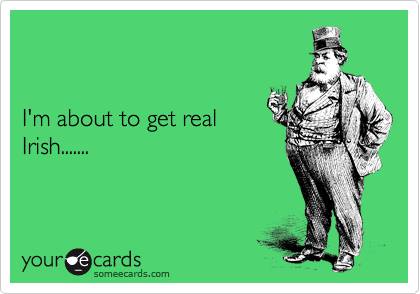 Why not do an 11k to celebrate your St. Patrick's Day? Of course, there will be free beer for you afterward. All runners are invited to a post run/ride party with live music, food, and drink specials. You might even get lucky and win a prize. All proceeds go to the Dannon Project. If you wanna join the run on March 11th, click here.