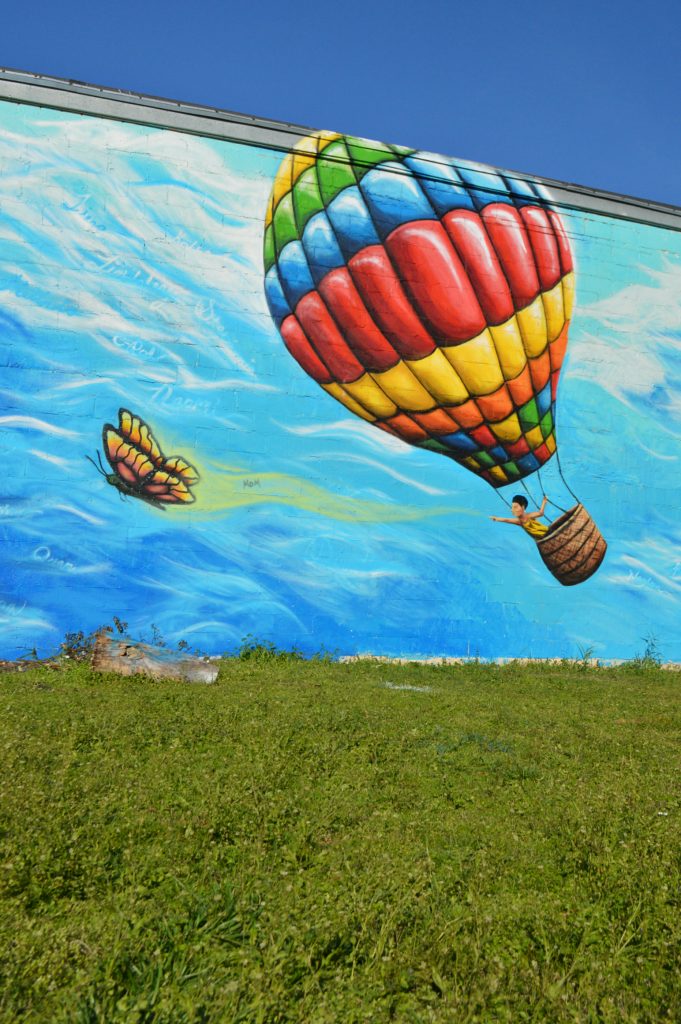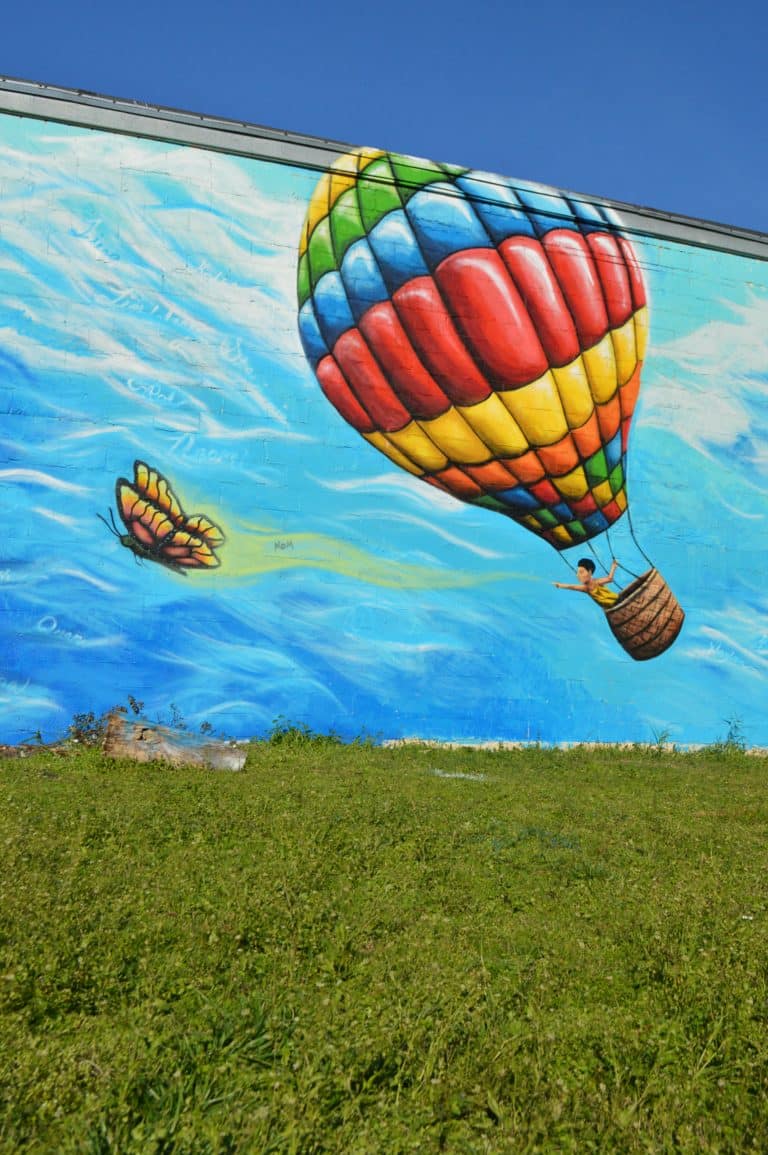 Woodlawn, Birmingham has a brand new two-story tall mural.  A balloon, piloted by an intrepid child seems to be coming in for a landing on the open, grassy area across from REV Birmingham's Social Venture.
 Pye Parson partnered with Blank Space Bham by donating the wall space of her apartment building at 117 56th ST S., as well as funds, to start the project.  Fundraising is ongoing to raise the remaining amount to pay for the project.  The primary artist, Marcus Fetch, explains how it came to be.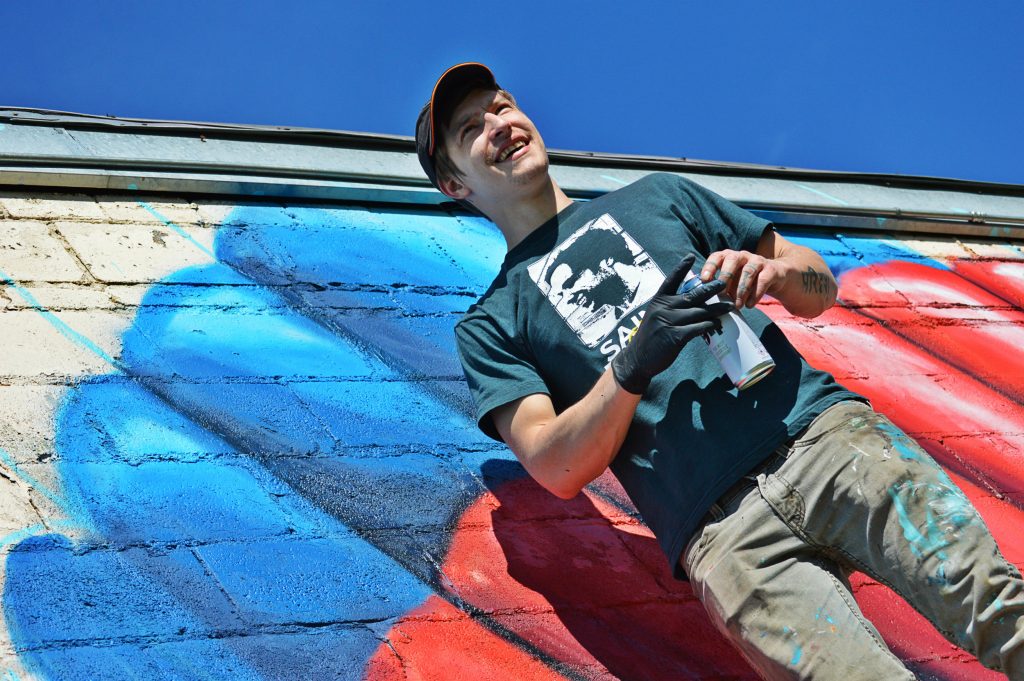 The Idea for the mural came from my love of the wild imagination children have and how the will go to great feats chasing the smallest things that fascinate them. The butterfly represents a wild idea one may have, that normally as an adult we would say it's not worth the risk and the effort, but the fearlessness and ambition of a child would go for it.  Most of us could use more of that ambition, because sometimes that wild idea that comes to us could change our lives if we just had the guts to pursue it.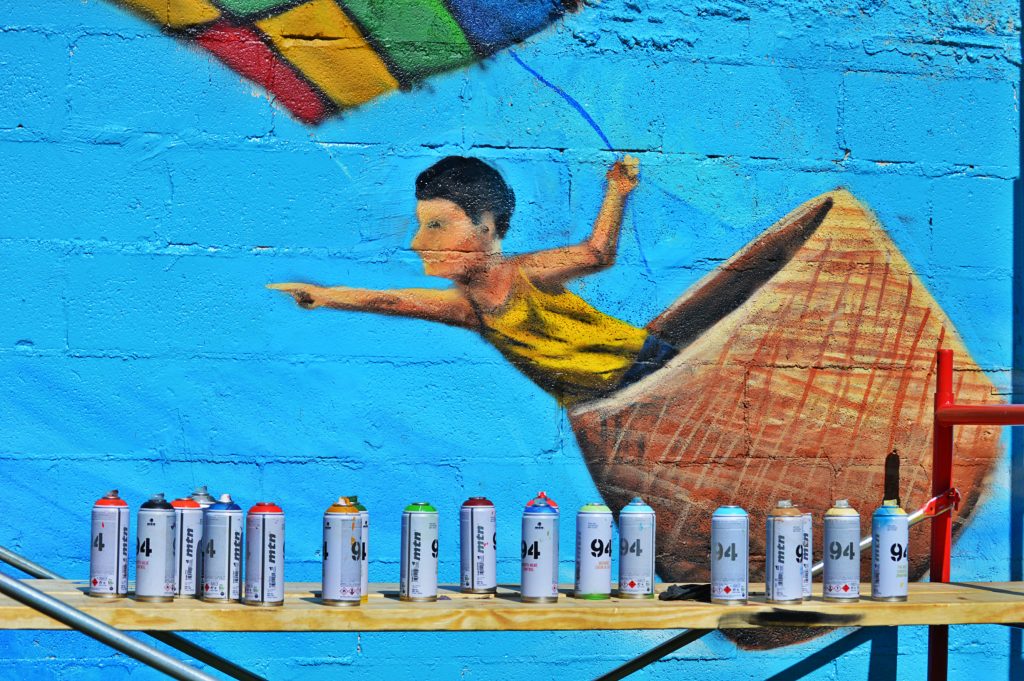 Murals and public art have an incredible impact on a community. Creating vibrancy and beauty in our city makes it one of a kind, gives it personality, inspires us to think differently and to explore ourselves. It causes us to have pride in our city and desire to invest into it. Murals are place makers and powerful rarities standing out among the mundane boring walls we see day after day.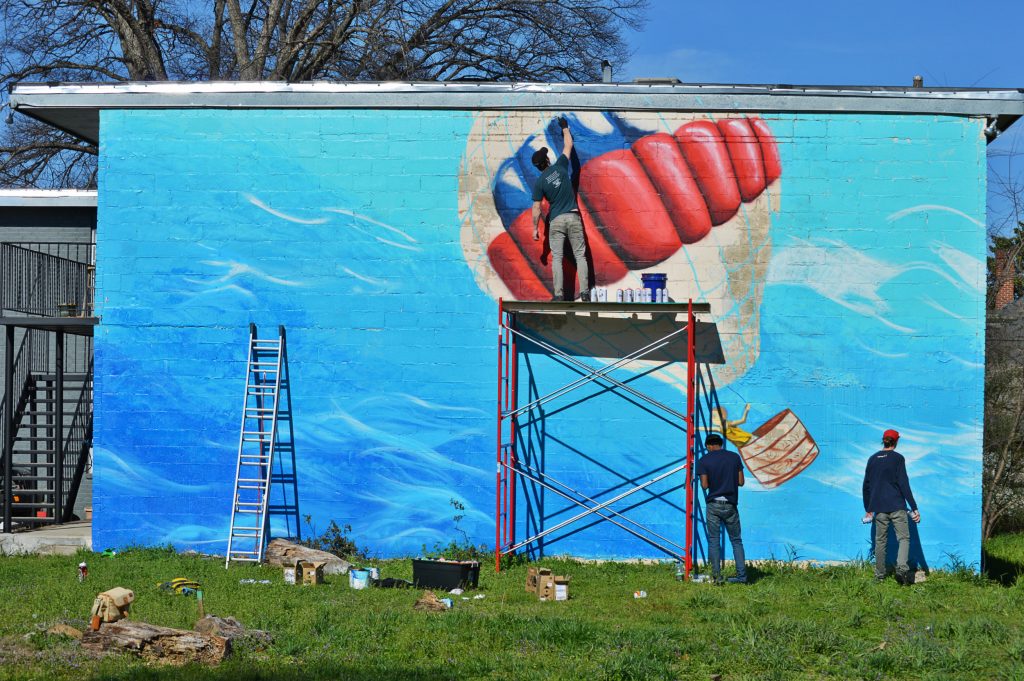 I love murals for these reasons. After building Redemptive Cycles and seeing how powerful place making can be for a community, I became very passionate about murals. I didn't plan to be a muralist at first, just help get more up, but as time carried on I found a lack of muralists in Birmingham and became one myself. I've never claimed myself as an artist despite my creative habits over the years. I would say only 9 months ago I began to apply myself to painting, prior to that I spent a few years metal sculpting.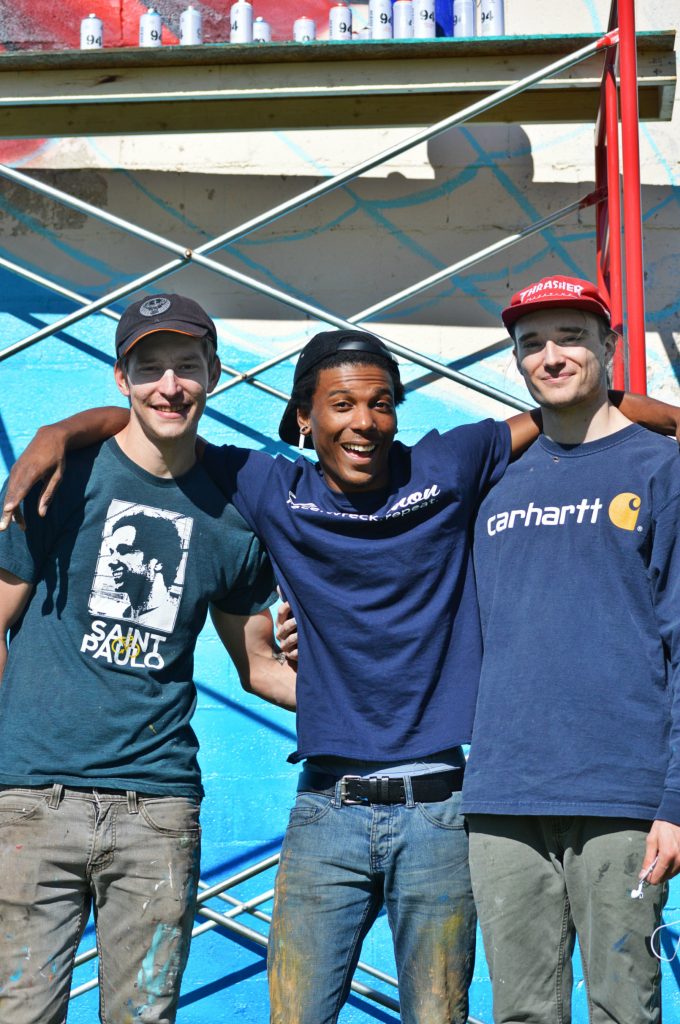 Moses Pressnell and Thurston Hamby are two great friends I've made in the past year who I see amazing potential in. Part of my plan for this year is to invest my knowledge in business and community development into helping artists get jobs and become professional muralists. My investment into Blank Space Bham, a mural advocacy non-profit organization we've started, reflects this.  Meghan McCollum is the Executive Director and an amazing woman at that.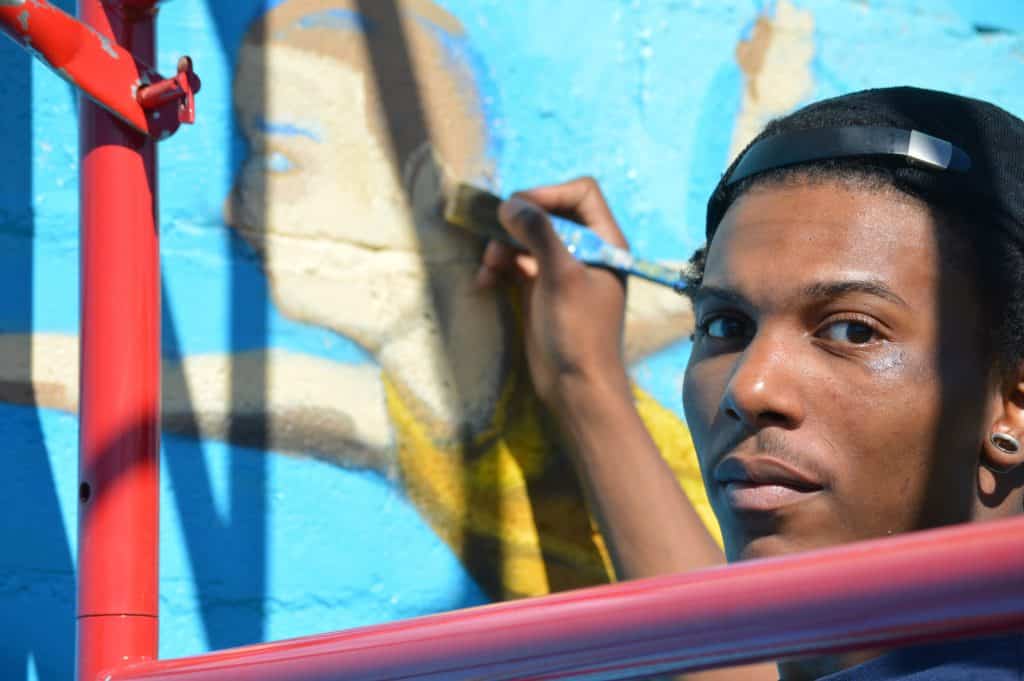 Thanks as well to anyone who donates to BlankSpace, our mural advocate non-profit organization. You'll notice your name hidden in the clouds!  Throughout this year we are going to get murals up all over this city, so watch out Bham cuz here we come!
To donate to the project, click here:
https://www.youcaring.com/blankspace-733796
To find out more about Blank Space, visit