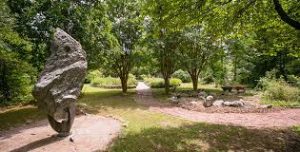 On January 11th, Jews in Birmingham and around the world will be sitting down to the first seder of the secular year. It isn't Passover just yet.
It is Tu B'Shvat (usually pronounced: Too Bish-vat), the New Year of the Trees. There are technically 4 different New Year's celebrations in Judaism which take place at the start of or in the middle of Jewish months.
It is a way of connecting. It is a conversation. To go to a seder to is to be engaged in every sensory manner one can be with the past, with a people, with the earth. The Tu B'Shvat seder is less historical (when compared to the Passover one) and more spiritual. We focus on renewal of ourselves, opening our eyes to the blessings we receive, and the cycles of the earth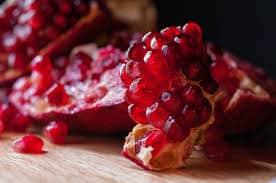 both physically and metaphorically. We eat fruits with peels, fruits with
pits or stones, and fruits that can be eaten whole to represent the different aspects of our spiritual lives. Traditionally, these foods include pomegranates, figs, olives, grapes, dates, almonds, and walnuts.
Tu B'Shvat is also treated a bit like Earth Day. It's a good day for environmental awareness and charity. It's a good day all around, really. It's a nice, wholesome holiday with no fasting, little to no death mentions, it's not 7 days long, it is a welcome reminder of the way we interact with the spaces we occupy. There's always room for improvement, there's always new ways to grow.
This message is vital at this time. There's been a lot going on in the world, I'm sure you've all noticed. With the bomb threats to the Jewish Community Centers across the country reaching almost 60 in total, the White House failing to mention Jews on Holocaust Remembrance Day, and immigration bans that have caused people and their families mass anxiety, Tu B'Shvat is  reminder to add some kindness to the world.
If you aren't Jewish, that doesn't mean that you can't get into the spirit of Tu B'Shvat.
Go enjoy the good in the world.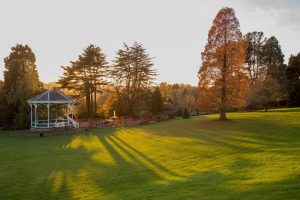 Birmingham has some botanical gardens to go to if you want to see some trees without all the mud and bugs of the great outdoors. Birmingham has that to offer, also. You can also grab some friends with kids and check out the Southern Environmental Center at Birmingham-Southern College.
Or you can do what I do, and cook.
Hit up Pepper Place this weekend. Get your apron and your kippah on, and make a Tu B'Shvat salad. This feeds about 8 people as a starter.
For the salad:
2 heads of lettuce (of your choice, I'm partial to butter lettuce or arugula)
6 dried golden dates (or apricots), chopped
6 oz black olives, sliced
Handful of almonds, walnuts, or pistachios
For the roasted grapes:
3 handfuls of black or red seedless grapes
1 oz brandy (optional)
Olive oil to coat
Honey to drizzle

For the dressing:
1/2 cup pomegranate juice
½ cup olive oil
2 tablespoons of vinegar, either red wine or balsamic
1 tablespoon dijon mustard
Salt
White pepper to taste
For the grapes:
Preheat the oven at 500. Remove the grapes from the vine, wash them, and let them dry. In a small bowl, coat them in honey, olive oil, and brandy. Salt and pepper is optional. Spread them out on a baking tray and roast them until they start to leak a bit and the skin becomes very wrinkled. Let them cool completely.
For the dressing:
Combine all ingredients in a bowl and whisk.
For the salad:
Combine all of the salad components in wooden or plastic bowl. Add the grapes, coat with dressing, and toss.
Invite your family and friends over. Eat some delicious salad. Talk about your blessings. Talk about your challenges. Think about the way each component of the salad grows. What part of the produce do we eat, how, and how is that like your relationships, human and non-human? And of course, tell them about the fabulous little stand at the market the sells the best lettuces. Eat local, ya'll.
And when you see your Jewish friends, you can impress them by wishing them a gut yontiff (GUd Yawn-tiff) or chag semeach (in your best, guttural, throaty sound, CHog SAH-may-uh).
Also, here's a nice little Hebrew lesson to kick off the weekend.