Last week was an action-packed one in the 'ham. See what you missed: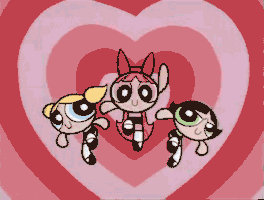 Birmingham's Women's March
The Women's March on Washington was this past Saturday, with a sister event taking place in Birmingham at Kelly Ingram Park. The Birmingham event drew an estimated attendance of 5K – 10k men, women, and children (plus a few pets!).
See Bham Now's coverage of the Birmingham March, which includes a slideshow and videos of the peaceful demonstrations.In addition, we tapped locals who headed to the Women's March on Washington D.C. to hear about their experiences:
Now That's Some Fundraising
The Talladega College Marching Tornado Band appeared at the inauguration parade last Friday evening in front of the newly-sworn-in President Trump, his family, and the nation. In order to make it to the parade, funds had to be raised to the tune of $75,000.
As one does these days, a GoFundMe page was set up but here's the kicker.  It received almost 9 times the amount of the original goal (specifically, $672,703). Where did the influx come from? Talladega College's President, Billy C. Hawkins, appeared on The O'Reilly Factor TV show the week before the inauguration, and the heightened exposure seemed to be the secret sauce for the tremendous influx of donations. See the parade footage of the Marching Tornadoes here
---
Real Deal Innovation
You'll soon be doing your favorite shopping and eating inside shipping containers. No, seriously. But only in the most innovate way possible! The Box Row development in Avondale is chugging along and new renderings are available. Office, retail, and food tenants will be taking up the 14,000 square foot development. Can I just nerd out for a second? I love me some organization and with the perfectly rectangular boxes neatly packed next to one another, I think that is what excites me the most! Don't judge me, ok?
---
Don't Call it a Comeback
25% of the "Heaviest Corner on Earth" is about to make its return. The Empire Hotel (one of the four buildings) has been undergoing a $45M renovation and it's almost complete. You can expect luxury guest rooms and some yummy meals at The Yard (the hotel's restaurant). But that's not all. There will be a rooftop bar with possibly the coolest name ever – Moon Shine. Love! The opening date is TBD, but March is the target.
---
Third Space at Our Fave Place
Exciting news for all the 
art lovers
 out there! The Birmingham Museum of Art will be hosting the opening party for their new exhibit, Third Space, this Friday night. We absolutely encourage you to attend, but if you can't, we've got you covered. Bham Now will be there, so stay tuned to hear all about it! Follow along on social media (hint hint: especially 
Instagram
 *wink*) and on Bham Now's 
website
 as we show you exclusive footage of some of the amazing pieces on exhibit.
---
BCFF (Best Coffee Friends Forever)
Earlier this month, Urban Standard suffered an extensive fire that caused severe damage to the inside and the kitchen. This prompted a local coffee shop to lend a hand. Lucy's Coffee & Tea put out a donation box to aid in the unexpected financial burden. Well, ya'll, the love and support just keeps on coming. This week, Crestwood Coffee announced that all tips given to Crestwood Coffee today will be matched and given to Urban Standard to aid in repair costs. I don't even drink coffee, but this outpouring of support sure makes me want to sip some joe.
---
InstaPups Know Wassup
You might not know it, but Birmingham is home to some Instagram famous pups. Check out 6 of our local furry friends who are killing it on Instagram. These urban pups have way more Insta followers than me, and I ain't even mad. How could you be mad at those faces?!
---
Bite-sized
Quiz: In honor of Winter Restaurant Week… Which 5 Points Restaurant Should You Try Next?
Weather: It's gon' be chilly. Lows in low 30s and highs in the mid 50s. Expect some rain later today, and sunshine for the rest of the week.
Eat: Grilled Pineapple Ham Sandwich from Urban Cookhouse. Also a participant in #WRW2017!
Go: Olate Dogs @ Workplay. Jan. 26th. 7pm. A dog variety show featuring the Season 7 winners of America's Got Talent. Bham Now will be there!
Listen: Jazz! Pat Metheny @ the Alys Stephens Center. Jan. 29th. 7pm.
Job: Installation Technician @ AT&T. Various locations. Apply here!
---
For my Bham-event-a-week resolution, I attended the Women's March this past Saturday. You can find my photos in the slideshow! The most impressive feature, in my opinion, was the gathering of close to 10 thousand people in Birmingham for a cause, and not just a concert or sporting event. Follow my week-to-week adventures by searching the hashtag #ProducerHunterdoesBham. Email an event I simply must attend to hunter@bhamnow.com.
Have a glass-half-full rest of the week, friends.  As always, thanks for reading Bham Now.
Get your own copy of Bham Now Vitals in your email:  Sign up here.
Hunter Holland, Producer
Sign up for this newsletter.