For twenty years, the Freshwater Land Trust has become one of the most respected and successful land trust organizations in the South. Throughout the years, they have saved and protected special places in the Magic City; including restored industrial sites transformed into green spaces to endangered darters found no where on earth but in our local springs and streams.   This year, the land trust is providing the public with an unique opportunity to see firsthand these special places they have saved through their 2017 Sunday Hike Series.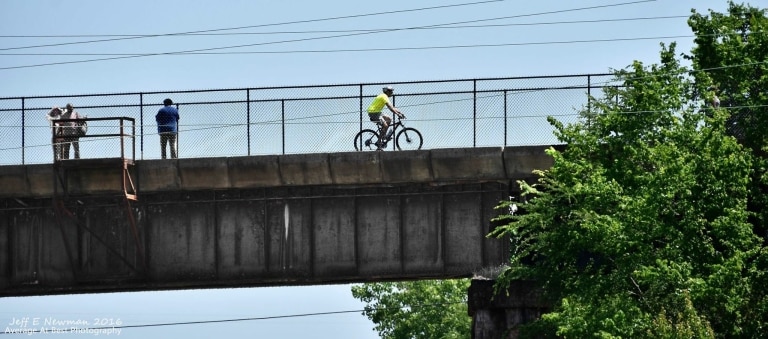 Start 2017 off right this week
For 2017, start your tour of Freshwater Land Trust hosted hikes this Sunday, January 29th, 2:00 at the High Ore Line Trail.
Industrial Heritage and Green Spaces
One of the Freshwater Land Trust's most innovative conservation efforts, the High Ore Line Trail, is a two mile elevated rail corridor that connects the cities of Midfield and Birmingham. Located next to the Jefferson County Department of Health (JCDH) Western Health Center in Midfield, the High Ore Line Trail is part of a larger effort to conserve Birmingham's history through recreational trails, parks and green spaces as a part of the Red Rock Ridge & Valley Trail System. This trail is one of a kind.

How to participate this Sunday
Meet at the JCDH Western Health Center: 631 Bessemer Super Hwy, Birmingham, AL 35228. To get to the trailhead, take the sidewalk down MLK that will be on the right of the parking lot, facing the road.
No reservations are necessary and for this hike, just bring your hiking shoes. The weather.com long range forecast for this Sunday afternoon is 53 degrees and sunny.  Perfect hiking weather.
Next Up
The next hike in the series will be February 12th, 2:00 at Camp Coleman, one of the oldest Girl Scout Camps in the country.  Not only will you get to see this historically significant camp, you will also hike along the banks of the Cahaba River, Alabama's longest free flowing and most biologically diverse river.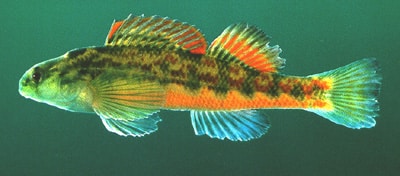 March-May Freshwater Land Trust Sunday Hike Series Calendar
The rest of the dates, places and hikes on the schedule:
March 19th– Wildwood Wildflower Preserve – home to some of Alabama's most unique wildflowers
April 23rd – Tapawingo Springs Preserve – habitat for three endangered fish
May 21st – Turkey Creek Restoration Site – a fantastic project that has restored habitat in the region, including the beautiful and rare vermilion darter
Make sure to bookmark the Freshwater Land Trust Sunday Hike Series webpage today and check in regularly about meeting locations for the hikes. If you love Birmingham and nature, this is a wonderful opportunity to explore and enjoy our history and special places.