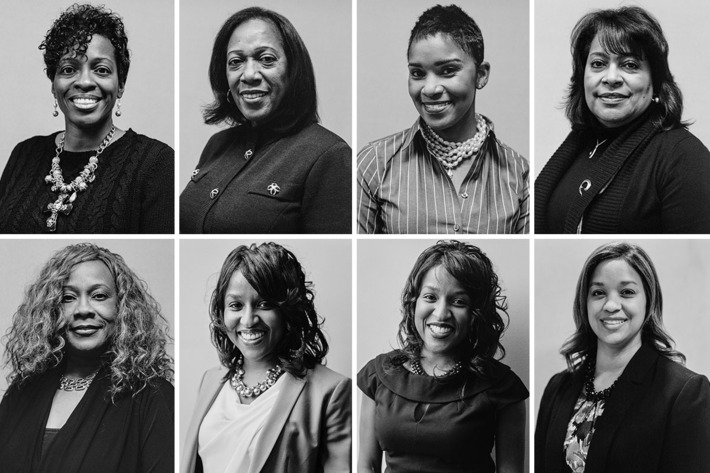 Jefferson County made history last November electing nine black women to district and circuit judgeships.
The historic event was recognized nationally this weekend with a feature story by New York Magazine.
Check out the story at New York Magazine:
Why the Election of 9 Black Female Judges in Alabama Matters
In the story, the author Lindsay Peoples interviewed eight of the nine judges. Some of their answers were personal and enlightening.  Here are a few of their responses from the story.
Judge Elizabeth French – Circuit Court Judge:
On how she sees her role
"As judges, we take an oath to follow the Constitution so that's first and foremost. But I've realized that I have a responsibility to also put mercy and practicality and real-life experiences into the decisions that I'm making. I didn't come from a real place of privilege. I was raised by a single mother, and I just knew that I would bring a different perspective to the bench whether I planned to do so or not." 
Judge Nakita Blocton – Circuit Court Domestic Relations Judge:
On the power of judges
"I can remember specifically trying a case involving custody of a small child, and I was [unable to get the court order I needed to protect him]. It made me realize that I was powerless; that as a lawyer I was only as good as my judge. I've also experienced cronyism in a courtroom, or what you would call the "buddy system." It's no secret that many cases are decided before they get to court, and that's not right."
Judge Javan Patton – Circuit Court Judge:
On racism in Alabama
"Though we have a history of blatant racism and issues in the past, there's a changing of the tide, and I want to be a part of the progression to make sure that we are inclusive and being better. I don't think any of us set out to be history makers — I think we were all just interested in making our community better. People need to see African-American women doing this and they need to see us doing it in the South."