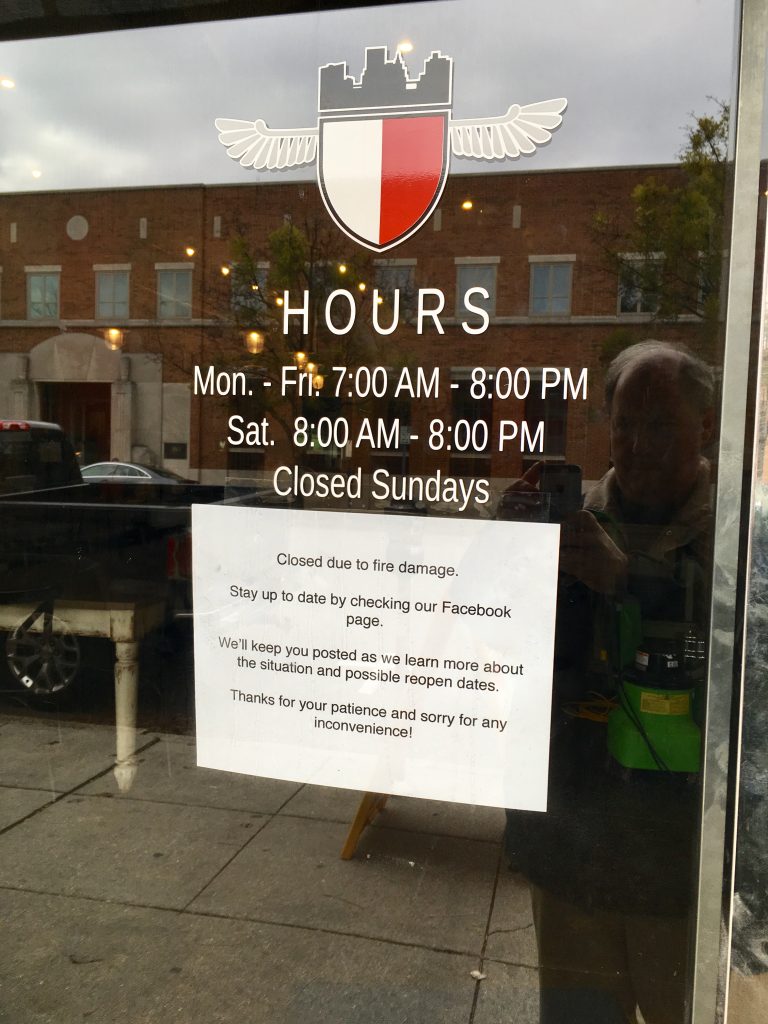 Yesterday, Bham Now traveled downtown to check out how Urban Standard was doing after their fire on Thursday morning.
The street in front of the popular and iconic coffeehouse on 2nd Avenue North had 3 bright green SERVPRO trucks parked alongside the entrance. The doors were locked, but you could see SERVPRO (a company that specializes in cleaning up and repairing water damage) employees working inside the coffeehouse through the windows.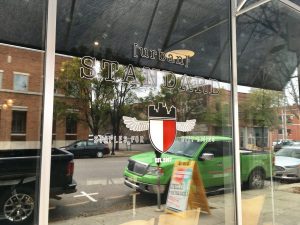 Urban Standard has started posting updates on their Facebook page (below) and other social media outlets about the fire damage and their recovery efforts.
Here is a link to Urban Standard's Facebook page for future updates.
Everyone is grateful no one was injured from the fire and we all eagerly await Urban Standard's re-opening.