Redevelopment here, Redevelopment there, Redevelopment everywhere!
Soon no building in Birmingham will be able to hide from aspiring developers wanting to reshape and transform the Magic City.
For years the former 5 Points West Library in Ensley has been vacant and, like many older unused buildings downtown, could be considered an eyesore. This fact is pushing many developers hearts in the right direction so to bring business back down town.
The low property value makes it feasible, and the willingness to move by business is making it all to practical.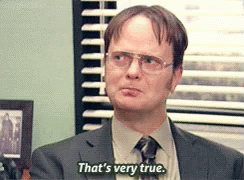 ---
Details:
Located – 4626 Avenue V, Birmingham, AL 35208
Investment of $565,000
12,000 Sq. Feet
5 Points West Developers are purchasing the building for $25,000 from the city.
Will be ready for occupancy by the summer or fall
---
"We have had some interest, but it is kind of hard for that interest to become tangible until we have real costs and real construction schedule," Clay said.

He said the project was delayed earlier this year due to issues with the roof.

"The facility itself is sound," Clay said. "We are going to have to take (the building) down to the shell due to the extensive water damage."

– Tim Clay, Partner with ABC Consultants, talking with al.com
---
Read more here