Birmingham, the time is ripe for gift giving, and if you're looking for something a little different, but with a personal touch—try artisan cheese.
It's one of those gifts that offers so much variety, and that may be overwhelming to some. That's where a local cheesemonger comes in handy. Good thing Birmingham is getting one soon, thanks to all the culinary delights coming to the Pizitz Food Hall!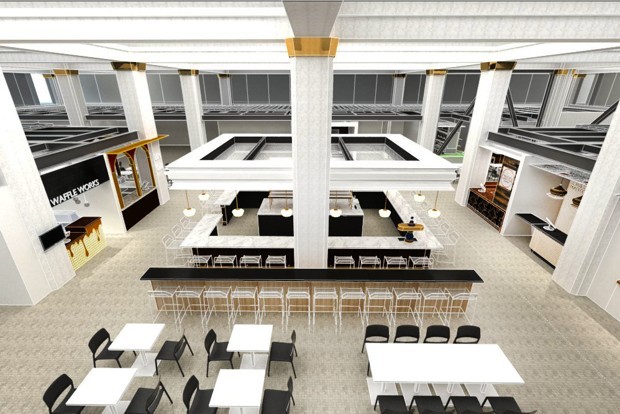 Busy Corner Cheese will feature "farmstead and artisanal cheese and related specialty items," as well as a knowledgeable staff.
When Busy Corner opens, be sure to introduce yourself to owner Brian McMillan, a longtime Birmingham cheese distributor. Busy Corner Cheese & Provisions will also carry foods that pair with lots of different cheeses, along with handmade pasta, chocolate and sandwiches. So many possibilities for cheese-related gifts!
Photo by The Pizitz/Yellowhamer Creative
Until then, this Cheese 101 course is just the thing you need to learn about the basics. Cheese is even supposed to make you live longer, according to a study from Nature Science. It's a gift that keeps on giving!
There are also a few more spots to check out in Birmingham when it comes to cheese shopping.  Whole Foods in Mountain Brook and New York Butcher Shoppe feature cheese counters, and both of these places have staff on hand to answer your cheese-related questions and to make recommendations.
Beyond giving cheese as a gift, it also makes a versatile and easy party food. You can make a charcuterie board for your guests if you're looking to feature a variety of cheeses, meats and lots of trimmings.