Sponsored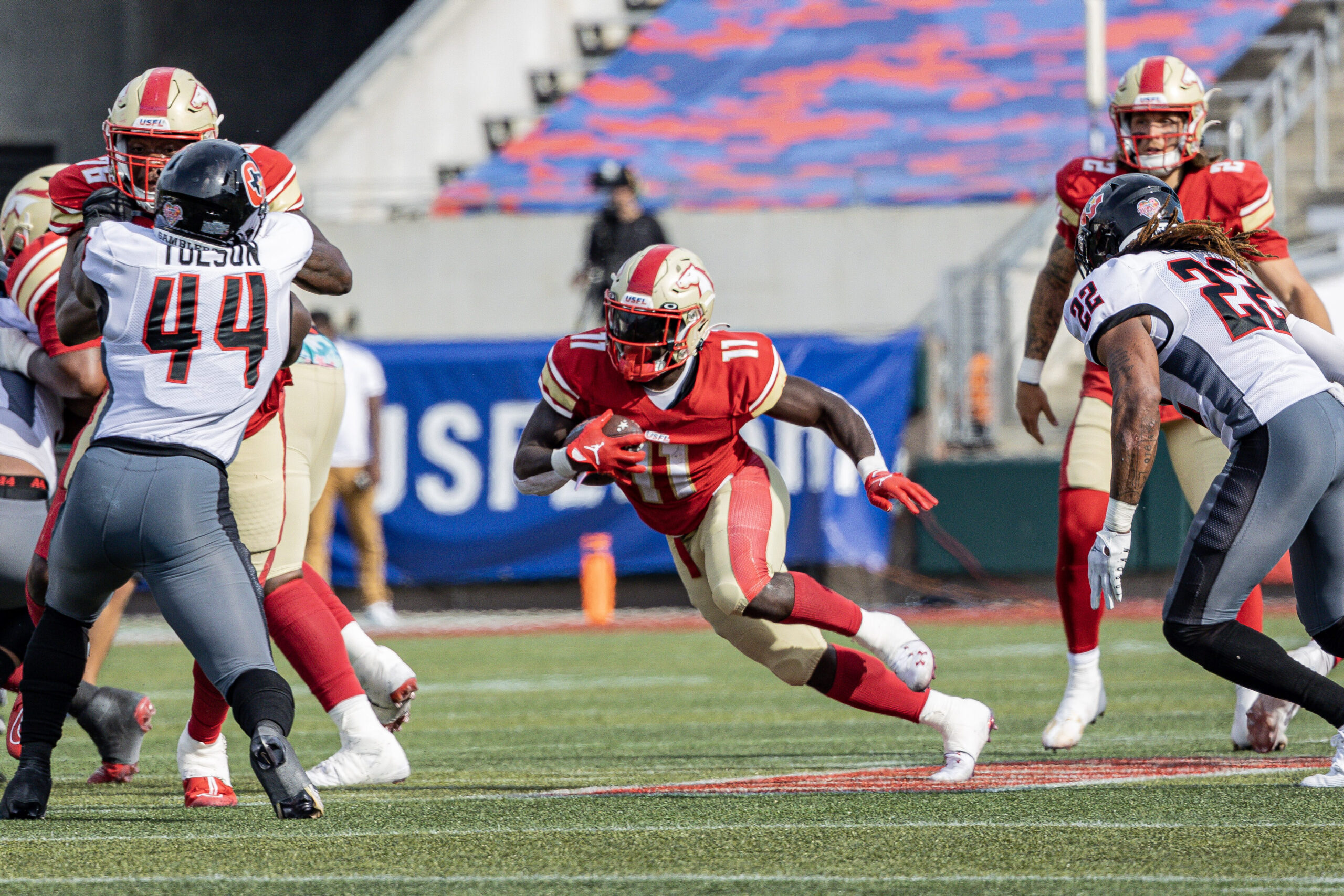 Have you been to Protective Stadium yet? We met with C.J. Marable and Alex McGough—two star players of the Birmingham Stallions—to learn what keeps them motivated on their goal to win a second USFL Championship and why they're proud to call Protective Stadium home.
Meet two Birmingham Stallions stars who love playing at Protective Stadium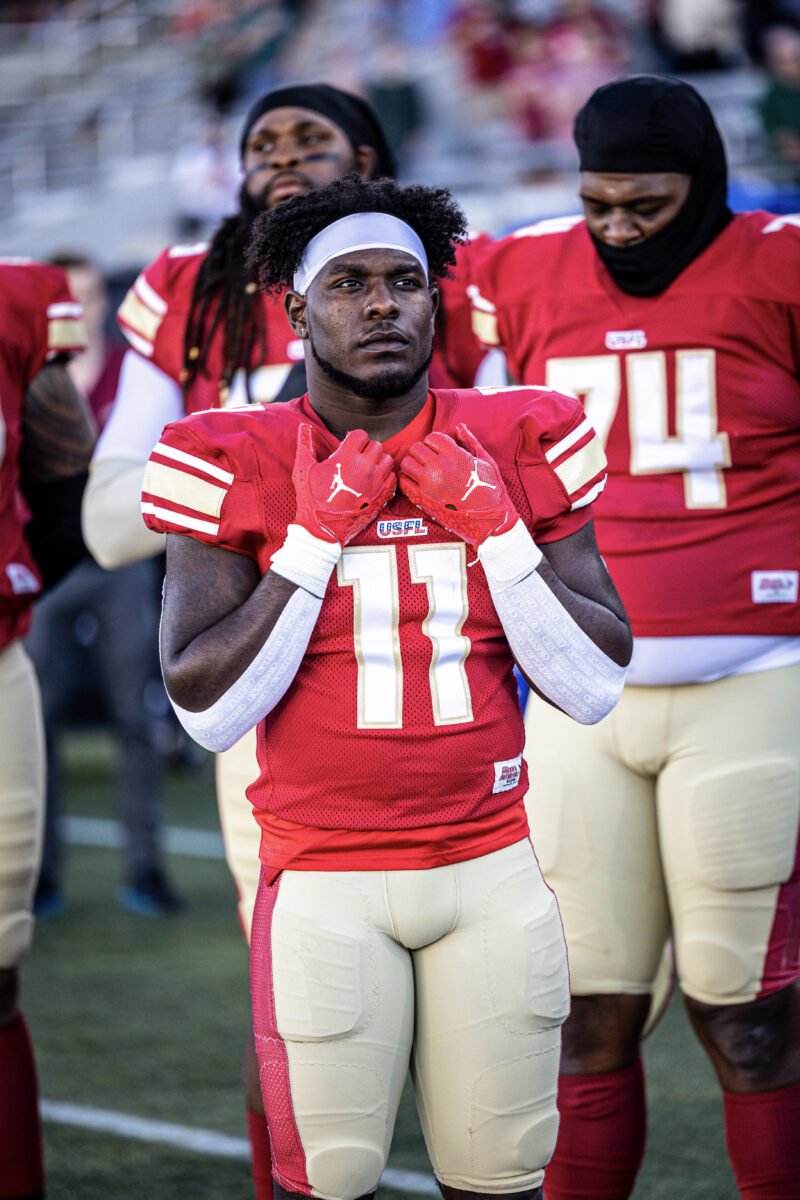 A running back for the Birmingham Stallions, C.J. Marable was signed by the NFL's Chicago Bears before transferring to the USFL. Marable joined Stallions and helped the team to their Championship victory at the end of the 2022 season.
"Not everybody sticks to the NFL, so the USFL is an amazing opportunity to compete and play the game that you love at a high level of competition."

C.J. Marable, Running Back, Birmingham Stallions
Before playing as quarterback for the Birmingham Stallions, Alex McGough was signed by several teams, including the Seattle Seahawks, the Jacksonville Jaguars and the Houston Texans. During the 2022 USFL Draft, McGough was selected by the Birmingham Stallions as the sixth pick of the first round.
"Being drafted on the first day of the USFL draft felt really good, and of course winning the Championship last year was a huge deal. But for me, I just love the opportunity to come out to play football again."

Alex McGough, Quarterback, Birmingham Stallions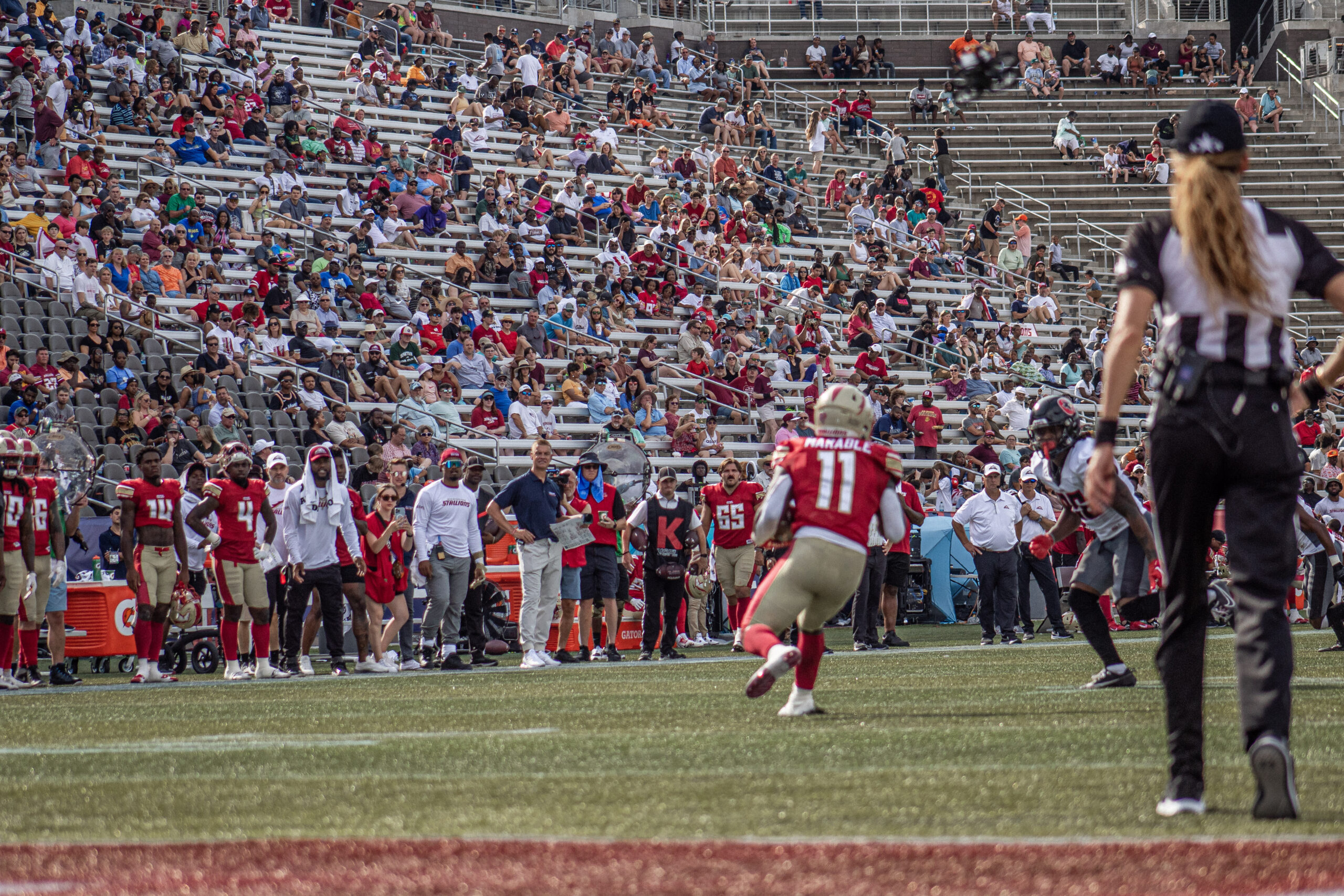 Marable, McGough and the rest of the Birmingham Stallions are able to practice, play and win inside Birmingham's brand-new Protective Stadium. Opened in 2021, the open-air stadium can seat 47,100 fans and has the latest technology and amenities for players and guests alike.
"The first time I entered Protective Stadium was during the first game we played against the New Jersey Generals last year. My first impression was that this was a really cool stadium—I love the way it's built, I love the feel of the turf on my feet. It's definitely one of the best stadiums I've played in."

C.J. Marable, Running Back, Birmingham Stallions
Birmingham is proud to have the USFL here in The Magic City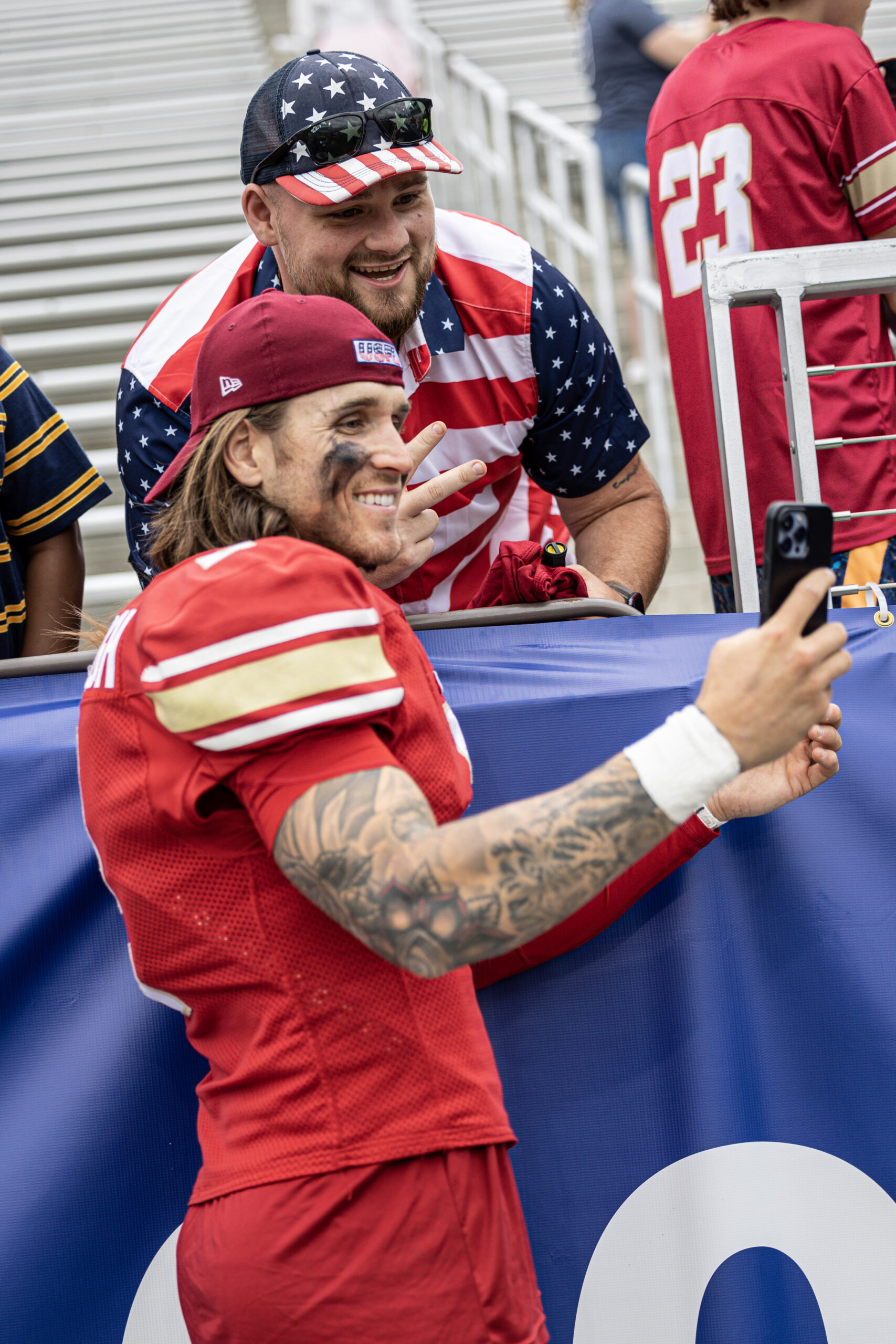 While fame, fortune and love of the game are all part of how hard the Stallions play, fan support is a crucial element.
"The support we get from our fans is unmatched—we can hear people screaming our names as soon as we walk out of the tunnel. After the game, I try to sign things for every fan that I can. One kid even asked to sign the hat that I wear on the sidelines, so it's got that little signature on it now. Knowing that I have supporters means so much, and knowing that they believe in me makes me play that much harder."

Alex McGough, Quarterback, Birmingham Stallions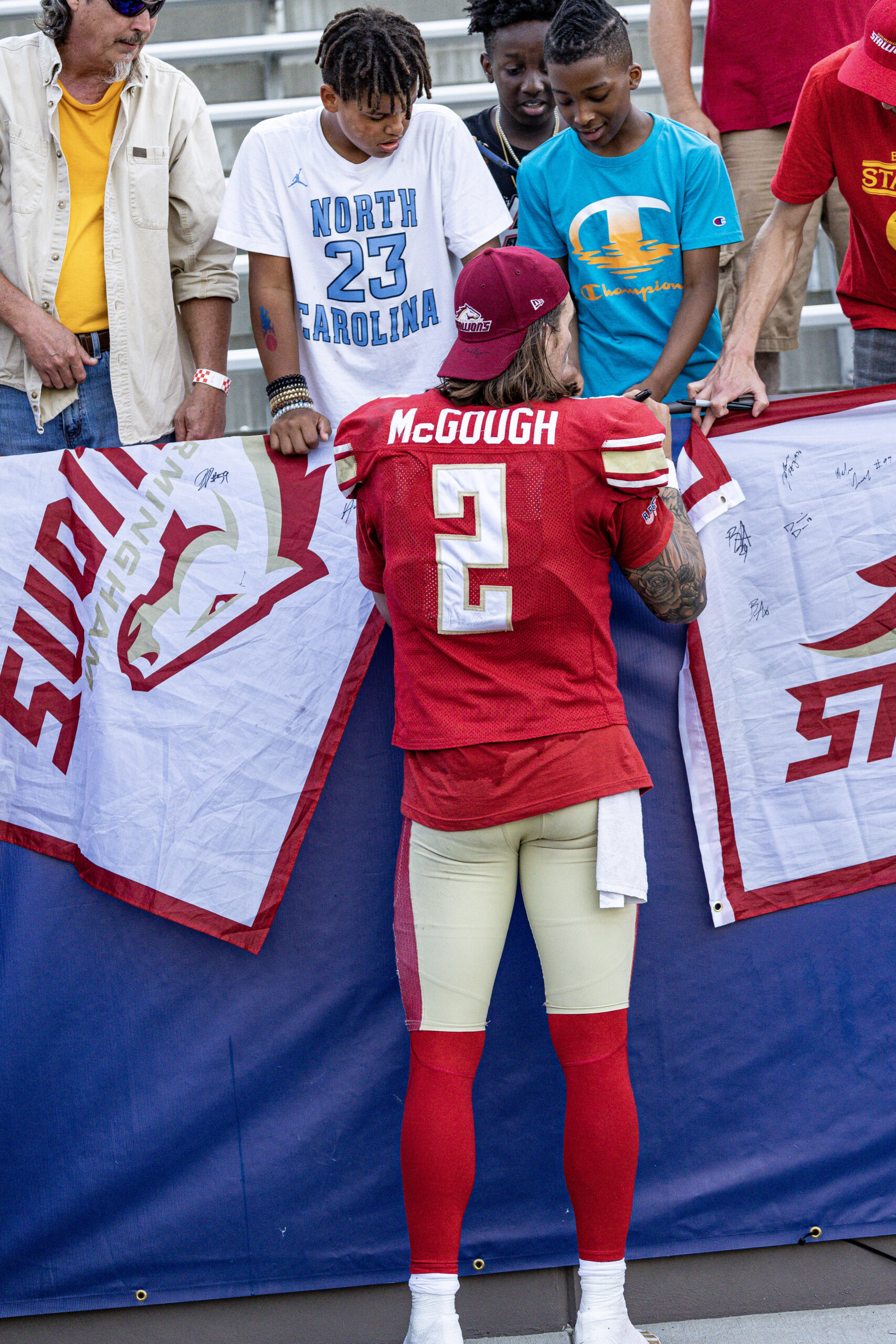 "We thrive on our fans coming out and supporting us, showing their love at the games. We have a phenomenal crowd every week—you can tell the USFL brought something to the city that people were craving. Even outside of the games, people know me and show love when I get my hair cut, go to the store or go out to eat."

C.J. Marable, Running Back, Birmingham Stallions
Hard work and fan support pays off—winning the first USFL Championship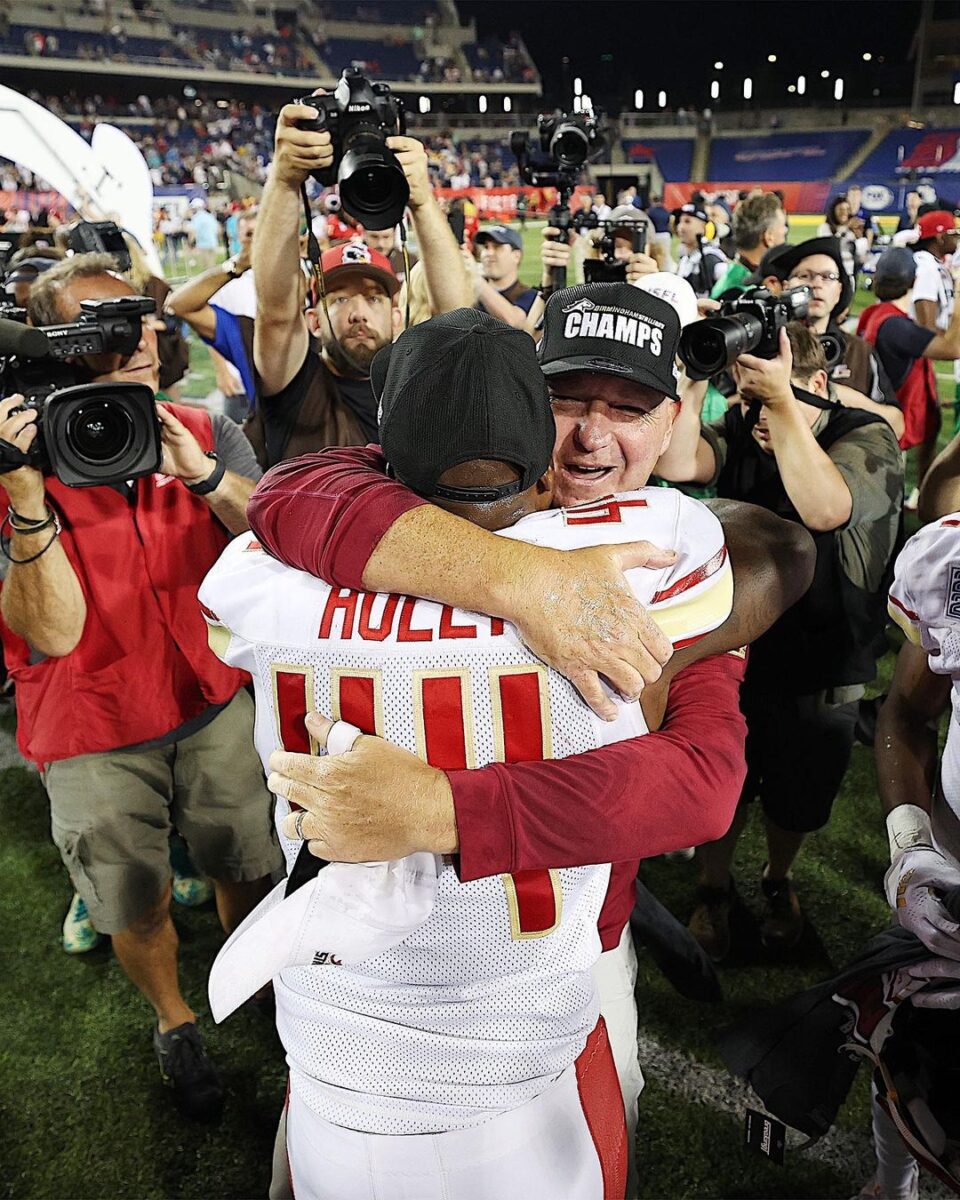 After a hard-fought season, the Birmingham Stallions won the very first USFL Championship last year. The Championship game was held in Canton, Ohio's Tom Benson Hall of Fame Stadium.
"Inside the Hall of Fame Stadium we got to see USFL jerseys and gear; they had the gloves that I wore in my first game. It was just a phenomenal experience, and winning the Championship was incredible. From the first day of training camp, our goal was to win that Championship. Everybody stayed healthy, stayed on course and worked hard to pull off that Championship."

C.J. Marable, Running Back, Birmingham Stallions
During the Championship game, McGough was called to replace injured quarterback J'Mar Smith. He threw seven completions, gained 77 yards, a touchdown and helped the Stallions clinch the first-ever USFL Championship.
"For me, winning the Championship was crazy. I started the season by tearing a tendon in my ankle, and while I never got back where I wanted to be I got to play in the Championship game and help the team win. That taught me that I have to keep going; I have a responsibility to the team and to everyone who is counting on me to stay active and stay ready to play."

Alex McGough, Quarterback, Birmingham Stallions
Head to Protective Stadium soon to catch a game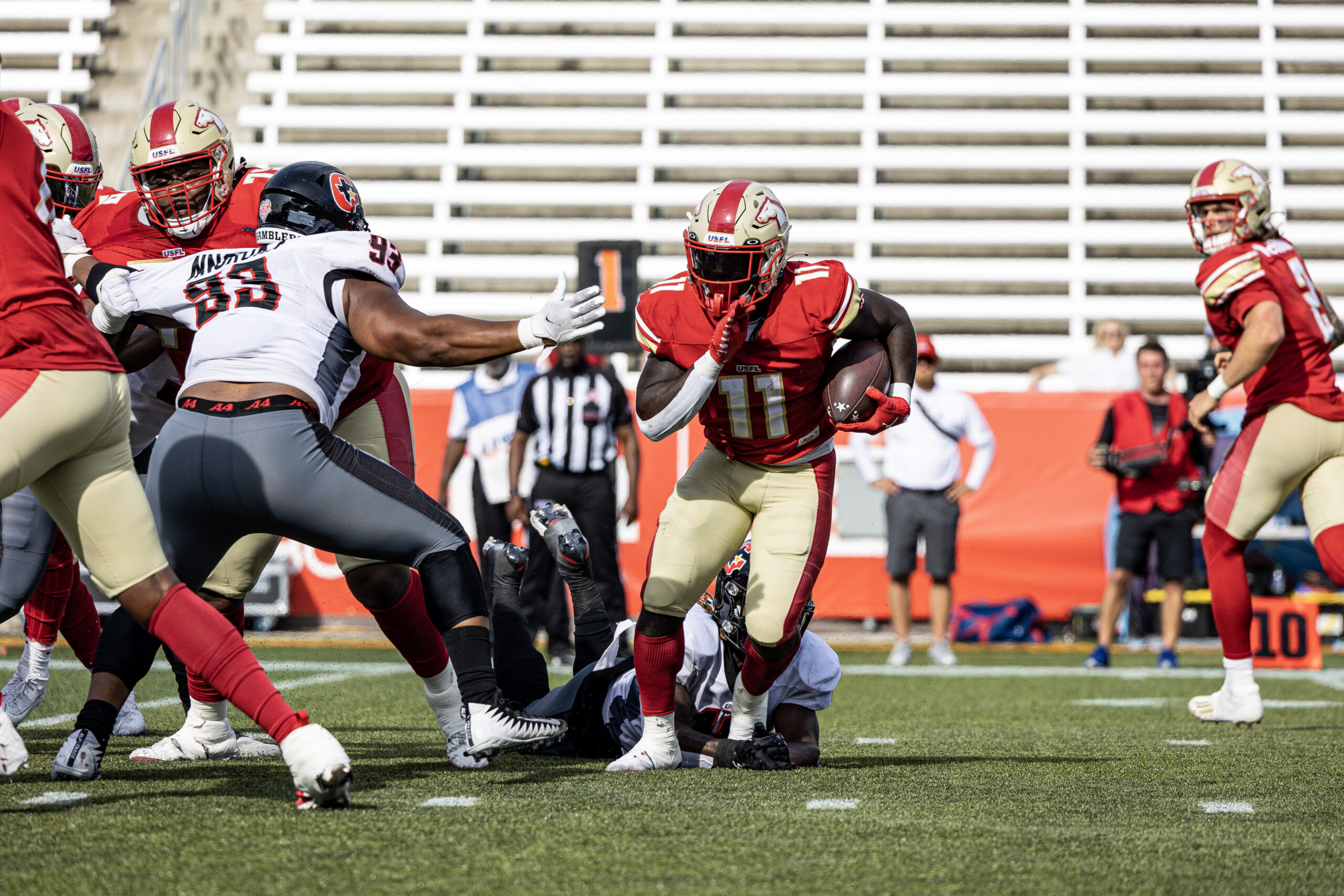 "If you're a football fan or you just want to see people playing their hearts out, come see us at the next Birmingham Stallions game at Protective Stadium. Everybody on that field will be giving it their best shot, so you're going to see some intense, intense football."

Alex McGough, Quarterback, Birmingham Stallions
Saturday, May 27 — Birmingham Stallions vs. New Orleans Breakers
Saturday, June 3 — Birmingham Stallions vs. Philadelphia Stars
"To everyone who's come out to any of our games this season, we thank you for the support. We're here to win another Championship for the city!"

C.J. Marable, Running Back, Birmingham Stallions
If you haven't been to Protective Stadium yet, what are you waiting for? Check out a USFL game soon.
Sponsored by: