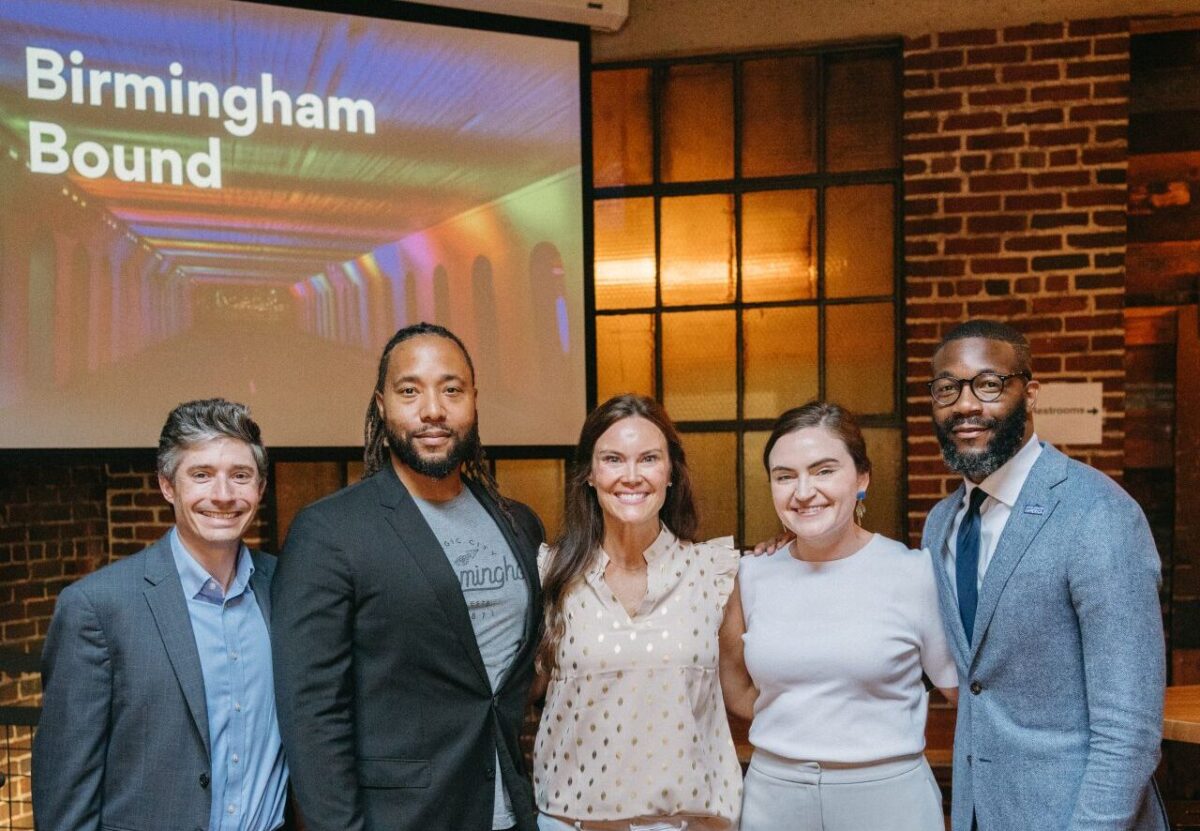 BHM Interchange, a partnership between Birmingham Bound and Landing, will soon be offering the newest co-working space in The Magic City. Open and free for anyone to enjoy, keep reading to learn more and reserve your spot.
Remote work space for the tech community
Ever since the pandemic, working from home has become more and more popular. It's great being able to code in your PJs or manage a business from the comfort of your couch, but remote work can often feel lonely. President of Birmingham Bound, Maria Underwood, explained to the Birmingham Business Journal the goal with BHM Interchange:
"One thing that differentiates Birmingham as a city from other startup ecosystems is our extremely supportive community, and that's a direct result of companies like Landing who continually look for ways to give back and support our founders and tech workers. We know that remote work has so many benefits, but that it can also be isolating. BHM Interchange removes the barriers of cost so that finding community can be free."

Maria Underwood, President, Birmingham Bound
The amenities
Grab your laptop and commute on over to the work space. You'll find many great amenities such as:
Coffee
Conference rooms
Desks
Phone booths
If you need to print, there's a UPS and FedEx within walking distance. You can also ship packages to the office, but you must be present upon arrival, otherwise it will be returned to the sender.
Once you submit the form to reserve your spot, you'll receive an email with an indemnity agreement to be signed, followed by a second email with first-day logistics.
For the latest, buzziest news, sign up for our FREE newsletter and follow us on Instagram + Facebook.