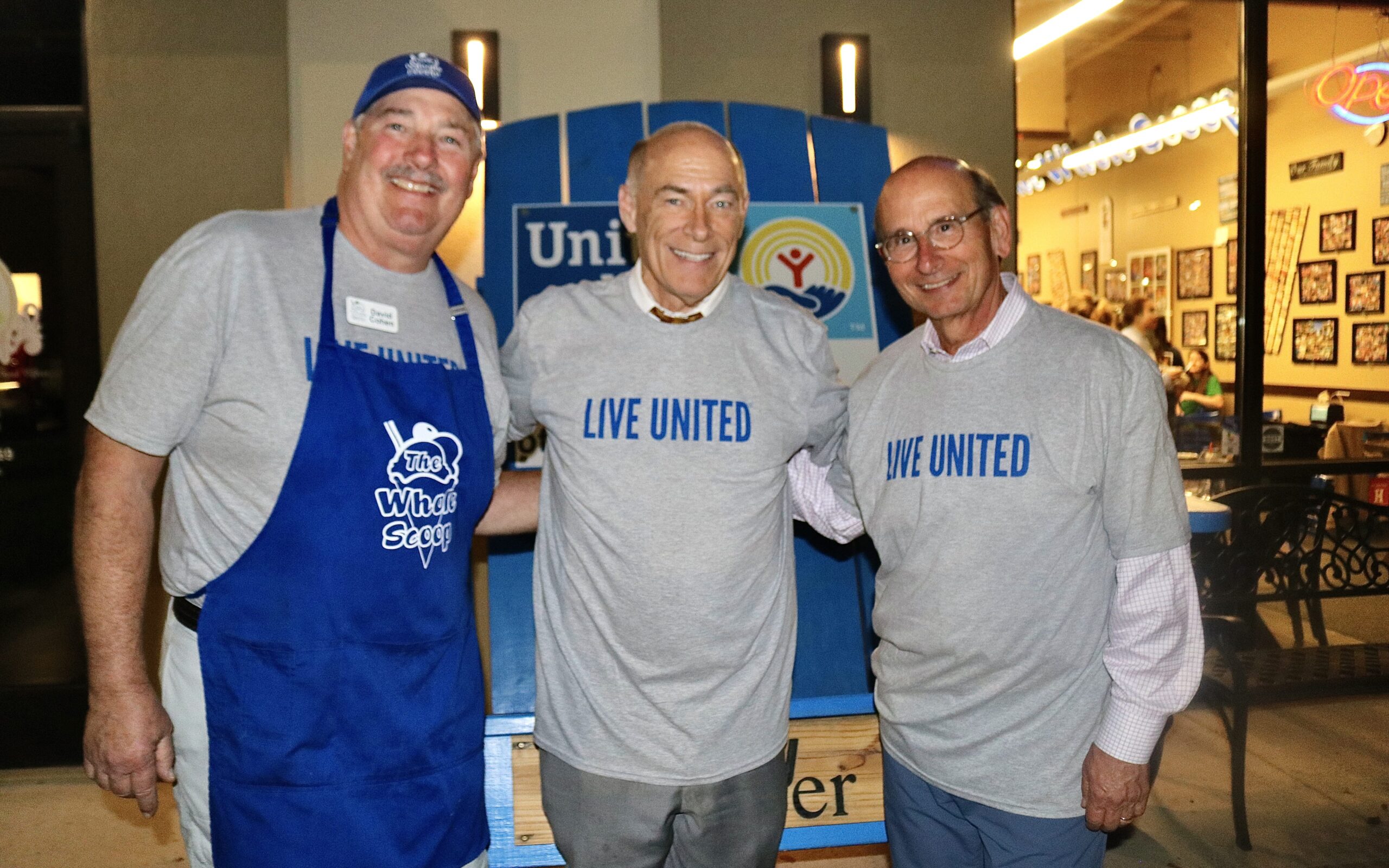 Earlier this week, James Spann and Hoover Mayor Frank Brocato joined The Whole Scoop as celebrity scoopers to raise funds for United Way of Central Alabama. Keep reading for the inside scoop on why they wanted to be a part of United Way's event, what it means to the community and more.
Scooping for a good cause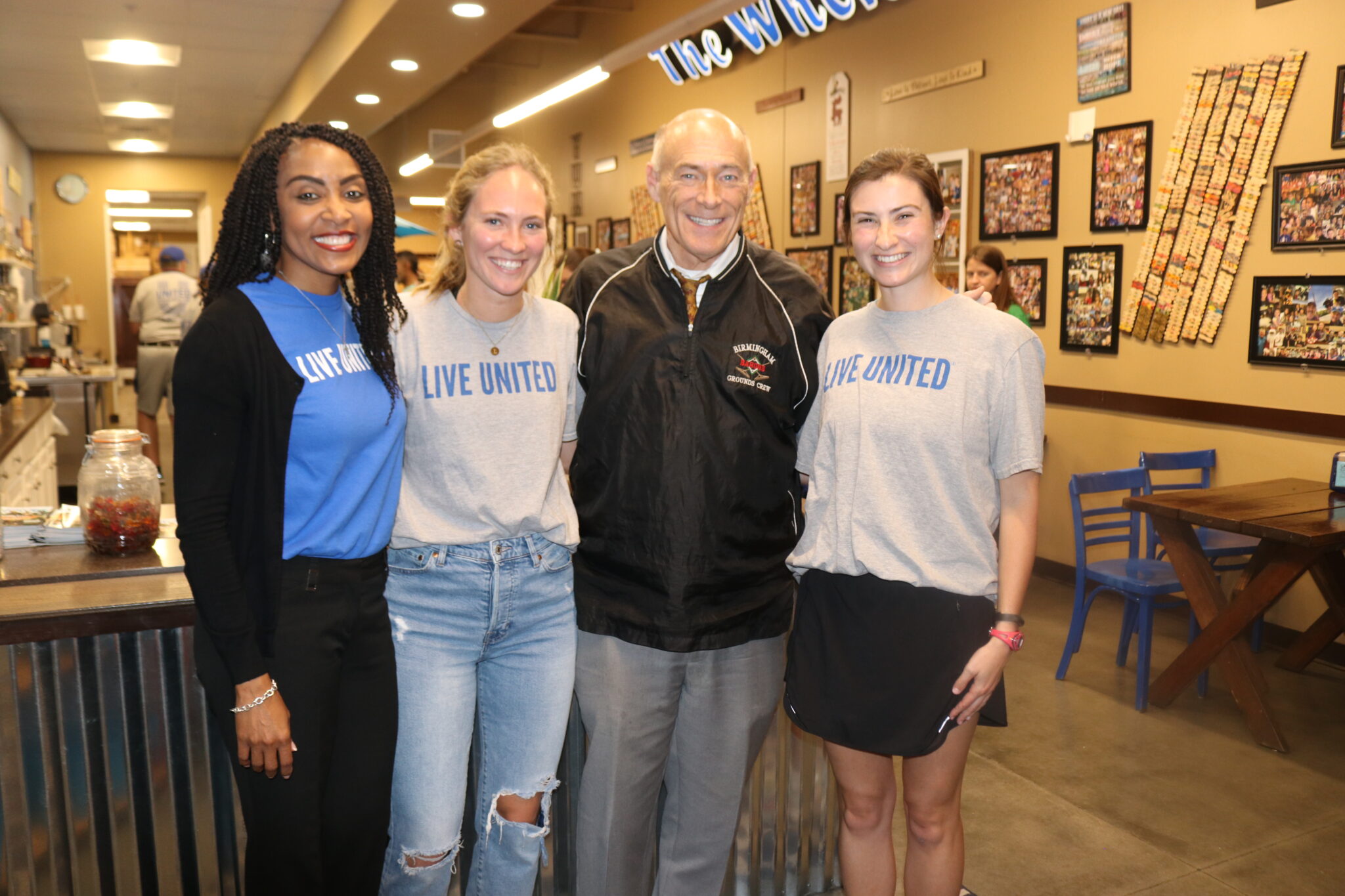 Everyone we spoke to at the event was so excited to be there—not only to get a scoop from James Spann, but to support UWCA as well. Spann was getting to know the stories of everyone who came by The Whole Scoop, from how their baseball games went to what they studied in school.
"I have many good friends at United Way of Central Alabama and have a good knowledge of how they are improving life for all of us. I fully support their mission, so if scooping a little ice cream helps them, I am all in."

James Spann, Chief Meteorologist, ABC 33/40
David Cohen, owner of The Whole Scoop, eagerly opened his doors to raise money for United Way and bring the community together.
"It's just a good vehicle to raise money and be engaged. In this world, we're running around so fast. It's easy to forget about what our priorities are, which for me is helping others. I want to be of service to my community. We love the idea of having celebrity scoopers because of how they engage our customers who are coming in to support the cause."

David Cohen, Owner, The Whole Scoop
The Whole Scoop was the perfect place for the event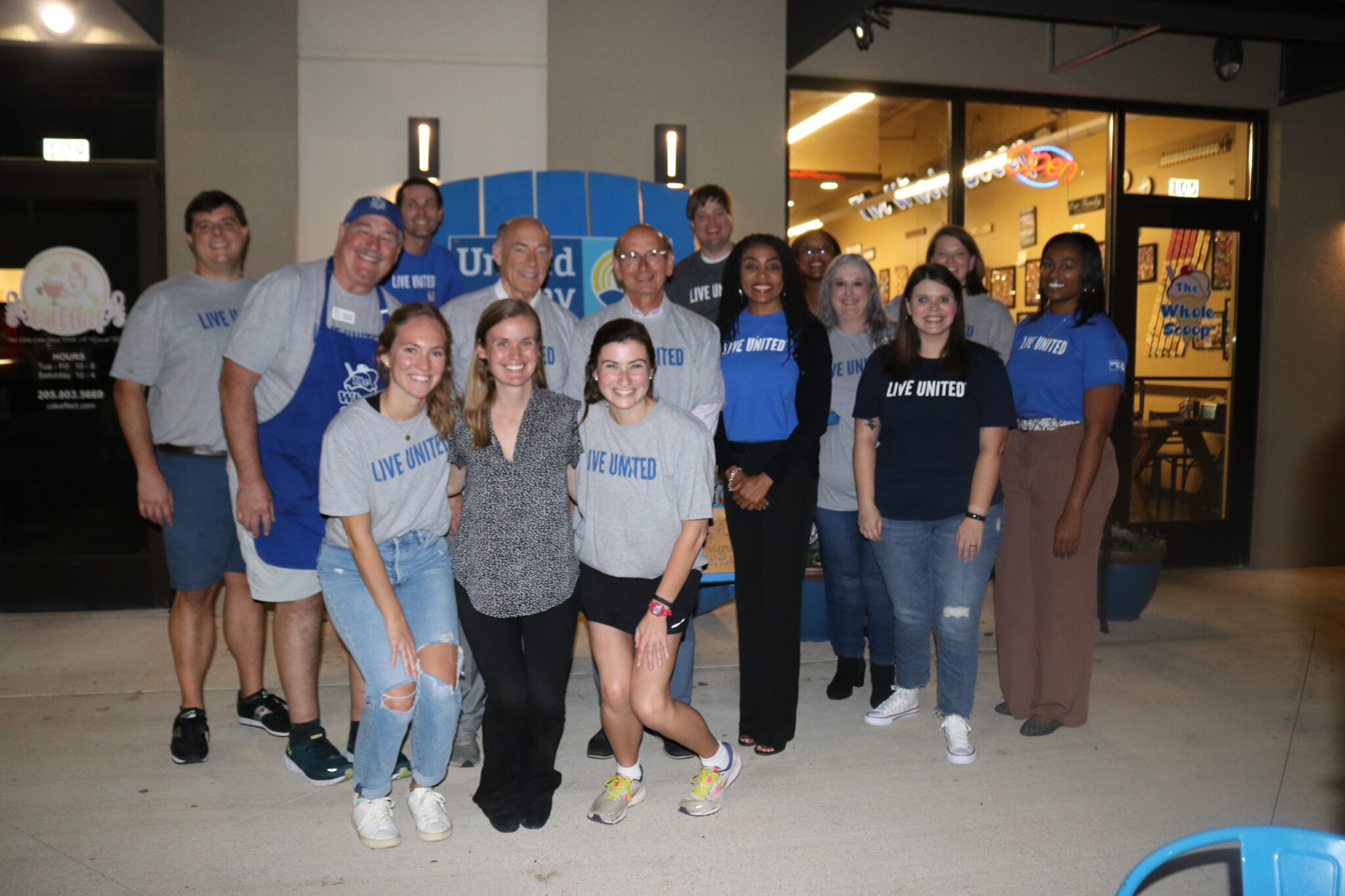 We asked Mayor Brocato why he wanted to be a part of an event like this:
"First, United Way is a very good organization that serves a lot of people in our community. Second, in terms of giving back to the community, Dave Cohen at the Whole Scoop is a prime example of supporting Hoover and helping small businesses. Any time I can help them and offer the recognition they deserve, I'm going to. Our businesses deserve that."

Mayor Frank Brocato, City of Hoover
Any time there's an opportunity to help an organization like UWCA, The Whole Scoop wants to be involved.
"We're a neighborhood place. We get to pick and choose where we put our energy and our resources. So, with United Way, if I can love on people who love what they do, how great is that?

David Cohen, Owner, The Whole Scoop
A good cause + a good time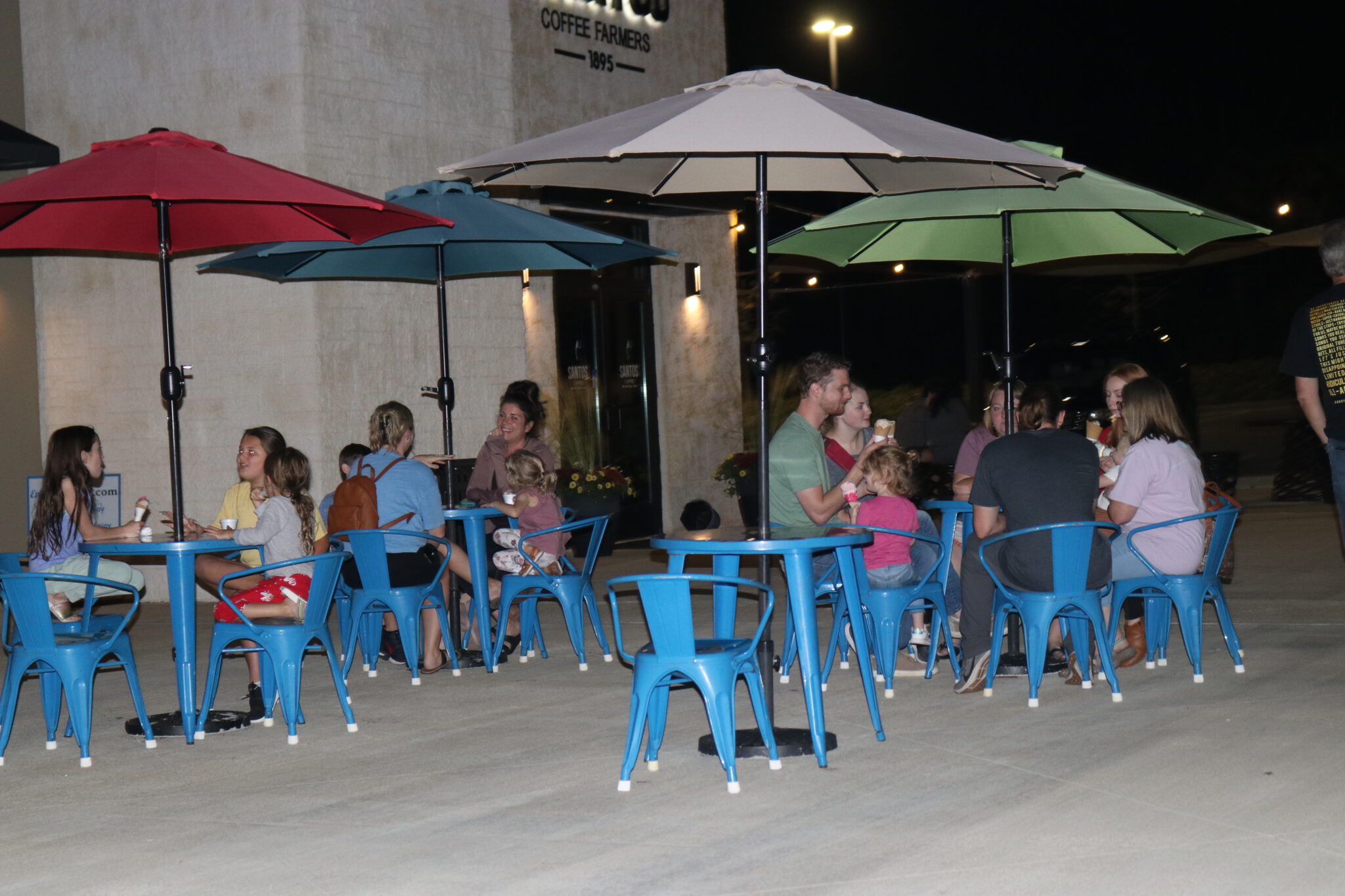 Clearly, fun was had at this United Way spirit night. The place was full of smiling faces, knowing that their delicious scoops of ice cream were helping to make a difference in the community.
"To see the kids and their families come in from different activities, whether it was dance or softball or simply having dinner at home and coming to get ice cream for dessert, it was a lot of fun. Who wouldn't want to serve alongside James Spann?"

Mayor Frank Brocato, City of Hoover
Visit United Way of Central Alabama's website to see the work that events like this make possible—and keep up on Facebook to make sure you don't miss the next event!
Sponsored by: