Sponsored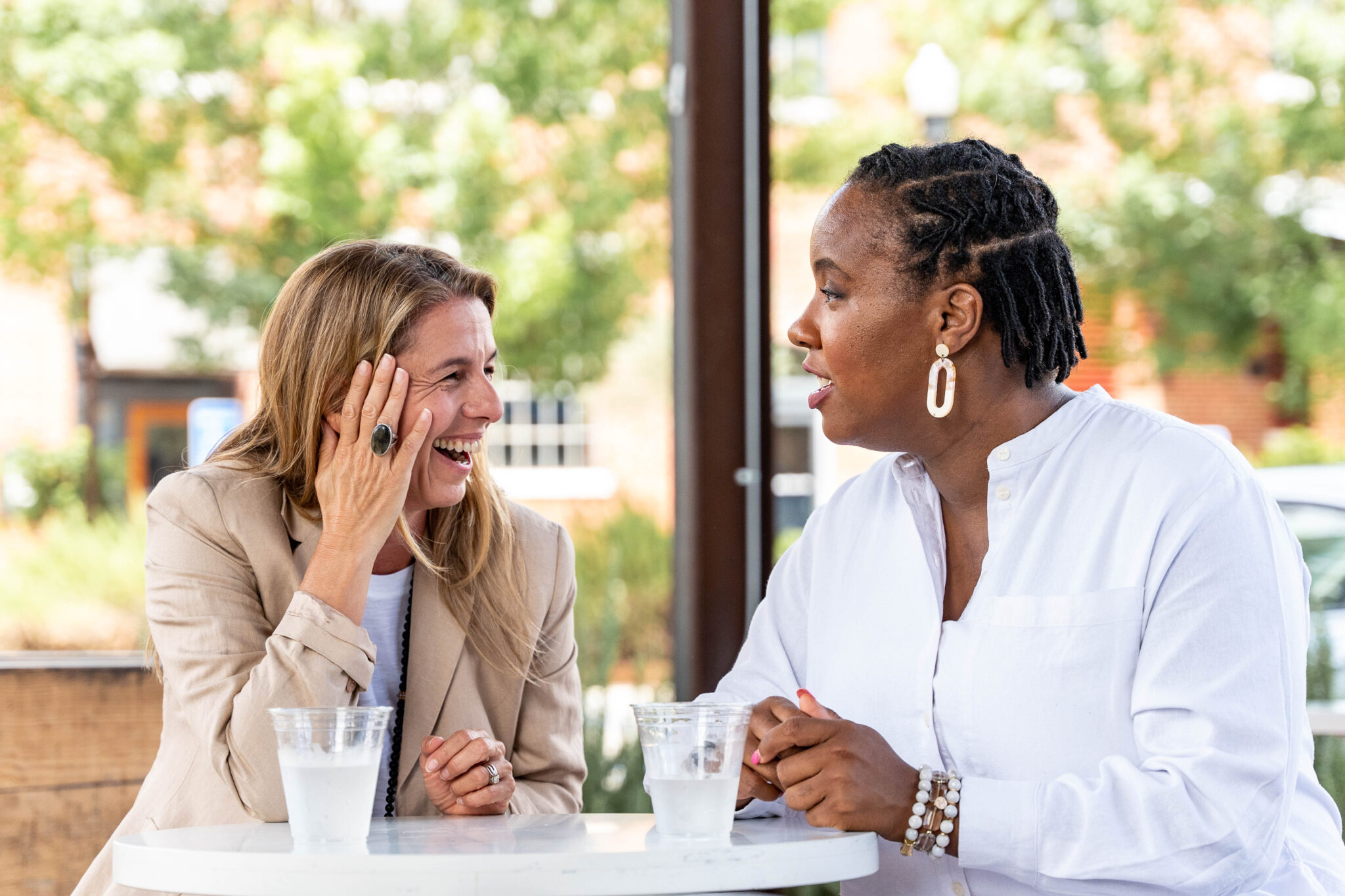 Building a career and a life you love takes so much more than just finding the right job. Mentors can make a world of difference, and it's not always obvious how or where to find one. This is where Mindy Santo with the Momentum Mentorship Program steps in. To learn more about her matchmaking magic, we spoke with mentor Maria Cortes-Graham and her mentee Latia (Tia) Coleman. Here is their story.
Meet the match made in heaven with the Momentum Mentorship Program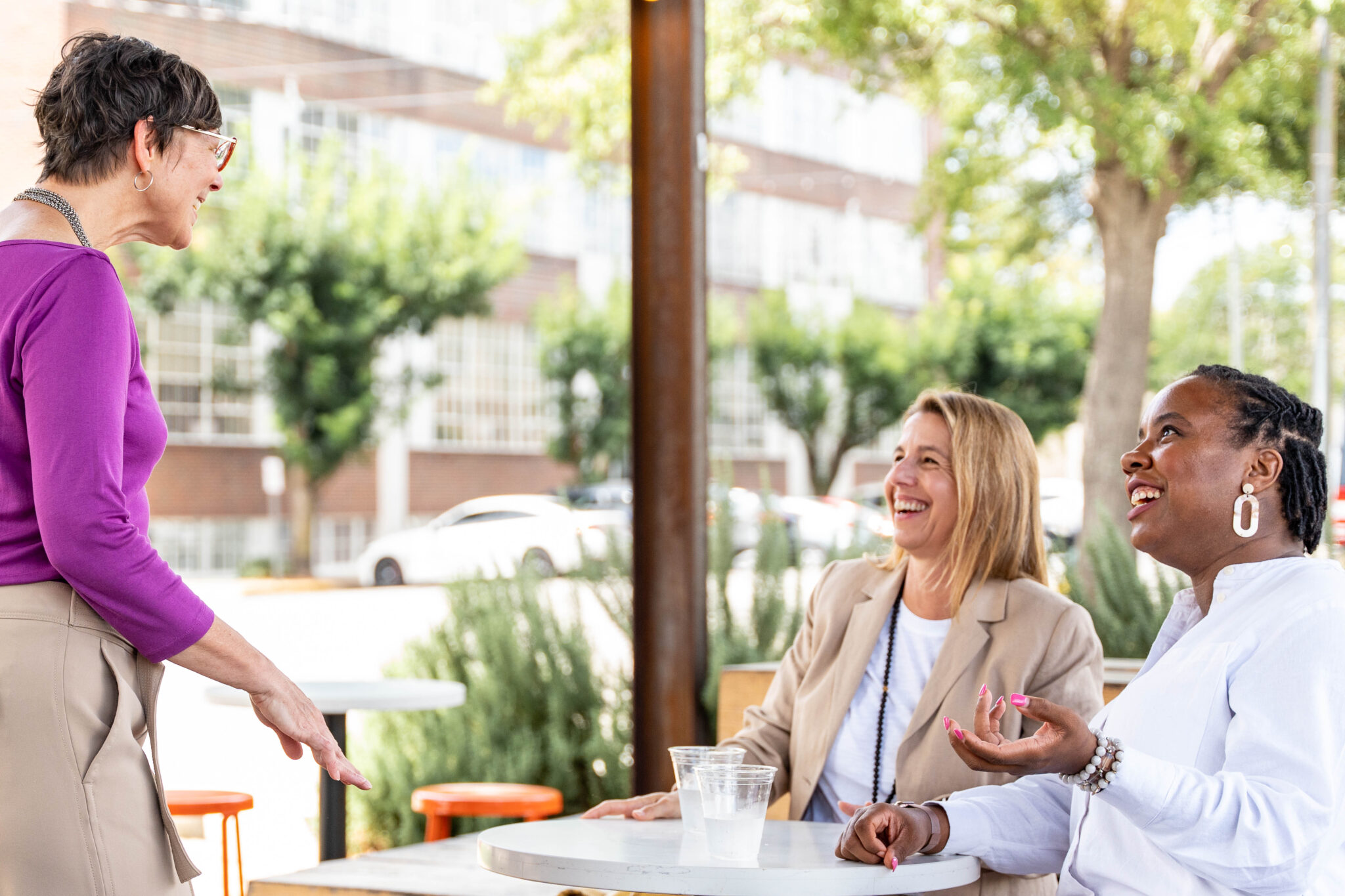 Maria and Tia have an infectious and unmistakable chemistry that they both felt from their first meeting. "We blend perfectly. That's what I want you to have—our energy together," said Maria, when we met recently to talk about their experience with Momentum's Mentorship program.
Tia Coleman has worked for Regions Bank for 17 years. She coaches youth travel basketball and volleyball on the side and is mom to a 13-year old daughter.
At Regions, she's in regulatory compliance. She first connected with Momentum through the 2022 Conference, then signed up for the mentoring program.
"People would look at me and say 'you've been in banking for 17 years; you have all this corporate and professional experience.' But just because a person hits a certain age or stage in life doesn't mean they're not still evolving. Before I first met my mentor, I sent her a two-page email of everything I wanted to work on."

Tia Coleman
Originally from Argentina, Maria was living in Ft. Lauderdale, Florida until her husband transferred to the Birmingham area in 2020. She's a coach and a yoga teacher who works with people around the world, and her work went 100% virtual when the pandemic hit.
While she was grateful for the opportunity to continue her work in this way, she was eager to connect with real humans in her new home. After applying for various in-person positions and not getting hired, she decided to do volunteer mentoring on the side.
An internet search led her to Momentum, and the rest is history.
Getting started with the Momentum Mentorship program
Mentorship commitment: six months minimum + it's ok to keep going afterwards if both parties would like.
Who can apply: professional women—over the years, they've fostered more than 1000 mentoring relationships, so you know you're in good hands.
Becoming a mentor: while mentees can become mentors after six months, mentors do not have to be mentees first.
Cost: Momentum provides mentor matching services free of charge, thanks to the generous support of corporate partners and individual contributors.
Prior experience with Momentum: none required
Here's what you do if you'd like to be part of the program:
Mentees: Request a mentor, then do an interview with Mindy Santo. If / when there's a match, Mindy gives you the mentor's contact details, and it's up to you to initiate the relationship.
Mentors: Apply to become a mentor. The Mentor Coordinator will call you to discuss next steps.
According to both Tia and Maria, Mindy does an *amazing* job of knowing who will connect with each other.
What Tia and Maria were looking for + what they've gotten out of the Momentum Mentorship Program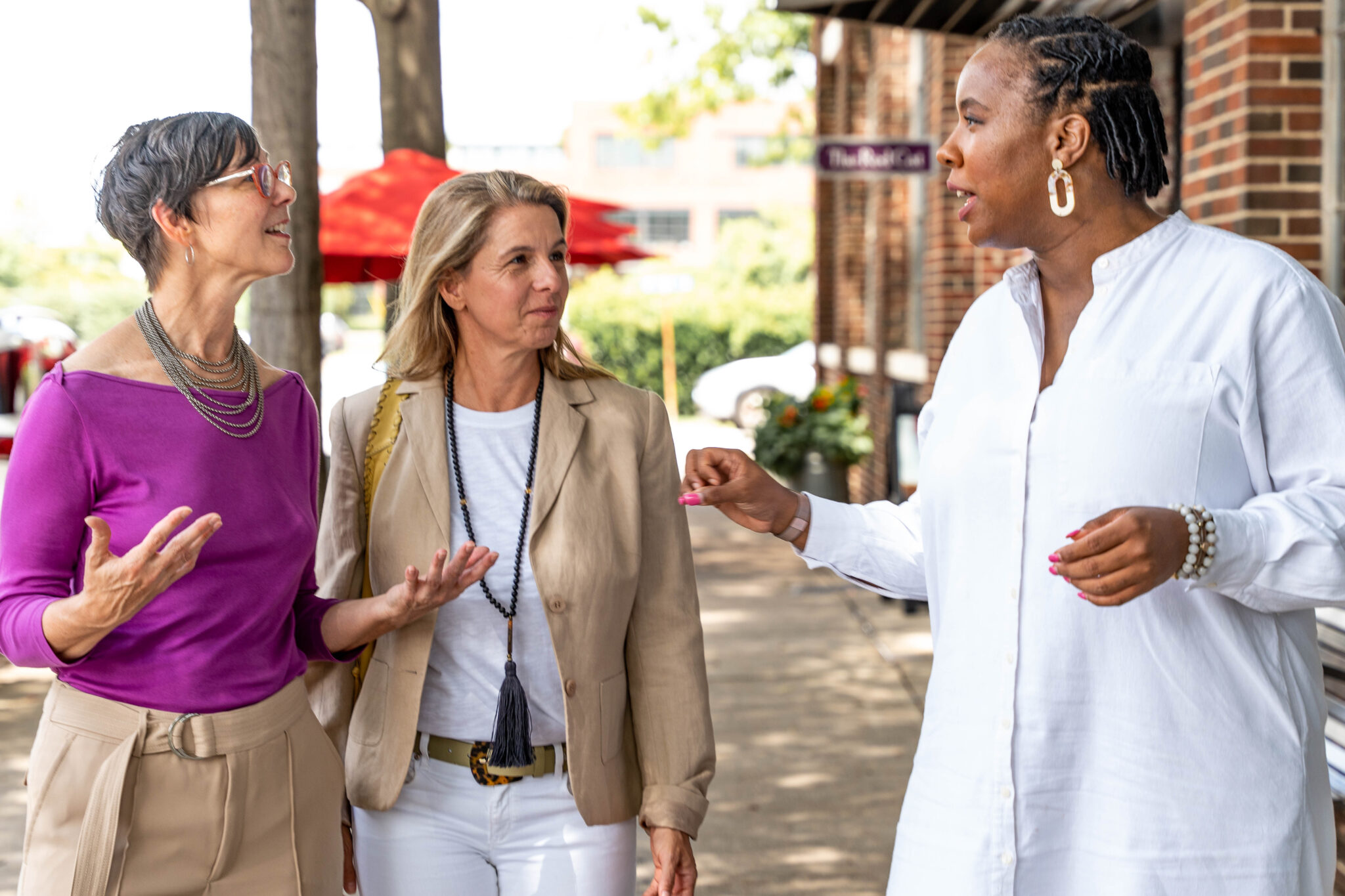 Tia wanted someone who was open, straightforward, professional, who had experienced life. "I wasn't looking for butterflies, unicorns and rainbows. I wanted someone who could give me some real life scenarios."
Here are her three main takeaways:
"There's no such thing as work-life balance. There's work, there's life and then there's this gray area. The need to slow down and realize that life is what it is helped me out professionally and personally."
"How to be in the moment and be who I am."
"Momentum is about professional development, but Maria has helped me understand that my personal life is just as important as my professional life."
Big picture: Tia feels like she's gained a lot of self-acceptance and acceptance overall from her mentoring relationship with Maria.
Maria is over-the-moon about the experience she's had with the program, and specifically with Tia.
"First, I gained a friend. Even though I need to keep the separation between mentor and mentee, I am honest with her and bring a lot of personal experiences to our conversation. If they resonate with her, good. If they don't, she can just move on."
"She makes me think and learn how to talk to a different person with a different background with different needs. For example, I may tell her 'I love yoga," but she's a Type A and yoga is not for her. I need to find a way to help her find what physical activity will work with her. I love the challenge."
Thinking of signing up for the Momentum Mentorship Program?
Here's what Tia and Maria want you to know:
"When you sign up, no matter what your personality is, you need to be open and vulnerable so you can listen to someone else's ideas. You're in this program for a reason—to get the most out of it. If you just want someone to tell you what you want to hear, it's not fair to the program, yourself or your mentor."

Tia
"No matter where you are in life, you should sign up. Many women get to be somewhere between 35 and 45 years old and think 'I've got this.' But you want to keep evolving, and you want someone in your life that's going to push you. From the mentor's side, you want to give back to someone else and help them out too."

Maria
DYK, Momentum is now in Huntsville, too?
Request a mentor or apply to be a mentor today with Momentum's Mentorship Program.
Sponsored by: