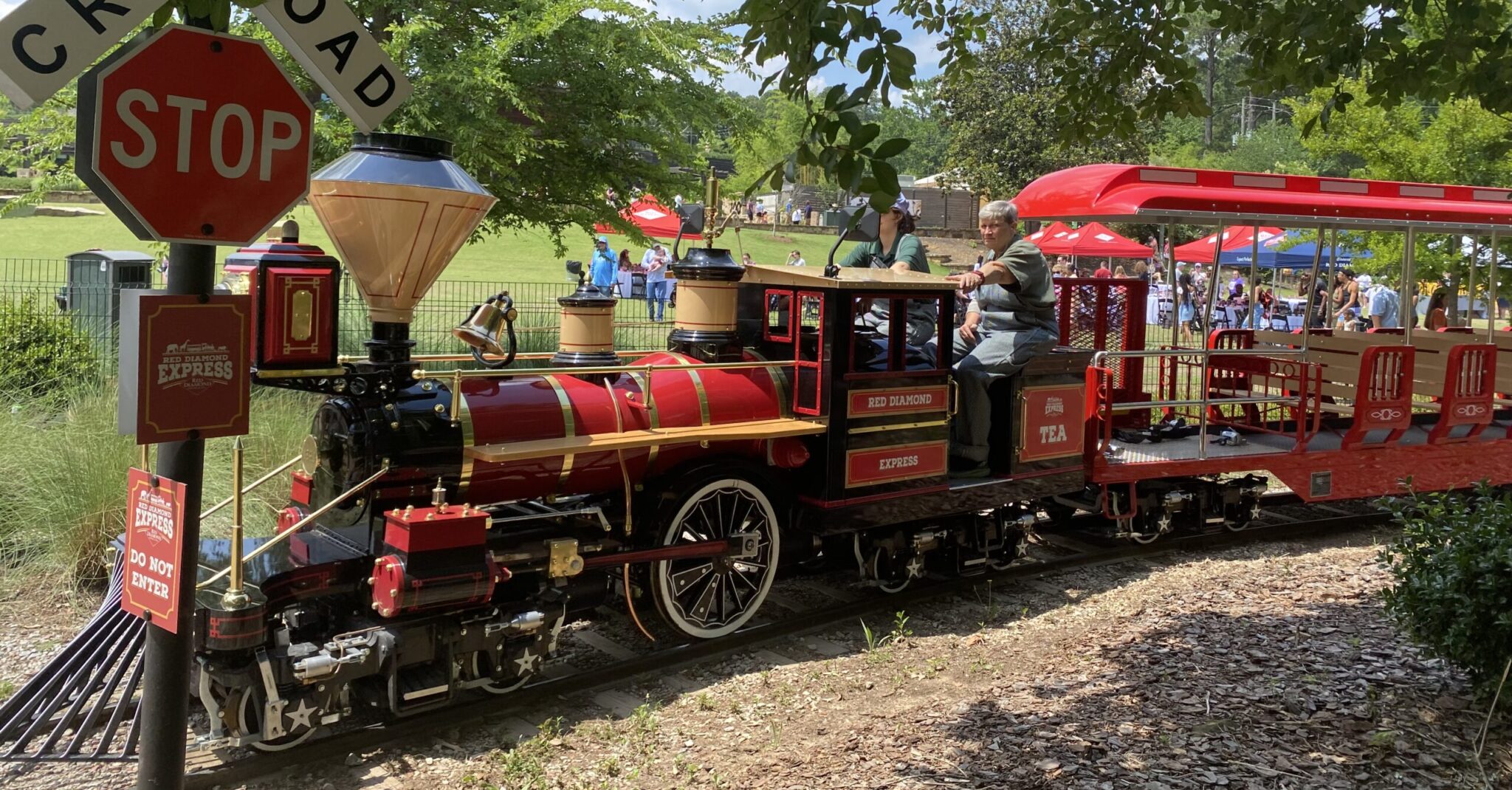 The Birmingham Zoo welcomed the arrival of its newest Red Diamond Express train – aptly named "Tea."
Coffee & Tea
"Red Diamond has been a proud partner to the Birmingham Zoo for nearly 15 years. We donated our first train, Coffee, in 2008 and are thrilled to continue our partnership with this latest addition," said Emily Wood Bowron, Red Diamond's Vice President of Strategic Marketing.
Eco-Friendly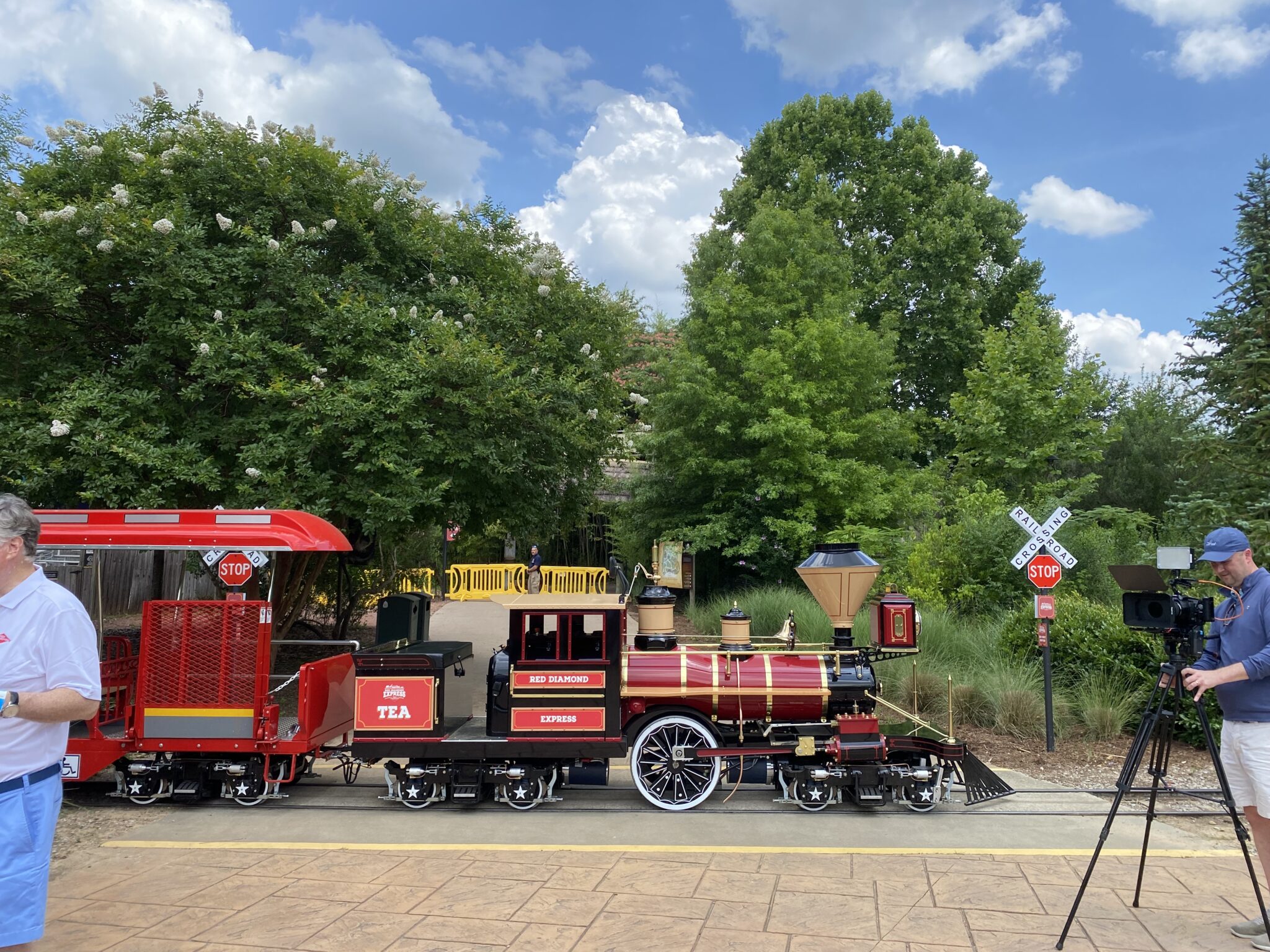 "Tea," the new state-of-the-art, electric, battery-powered train is American made in Wichita, Kansas by Chance Rides. The award-winning Electric C.P. Huntington model produces zero emissions.
We're especially eager to continue enhancing our Zoo with environmentally friendly additions like this beautiful, new train, helping us live out our Mission: Inspiring Passion to Conserve the Natural World."
Red Diamond Donation
The total donation from Red Diamond includes:
New train
Audio Visual package in the train
Retrofitting AV into the existing train
AV for the queue line/depot
Improved signage leading up to and throughout the train station.
"We couldn't do what we do without partners like Red Diamond Coffee & Tea. As a non-profit, we count on investments like this from our community to ensure our guests have the most enjoyable and impactful experiences possible relating to wild animals and wild places."
Additional fun facts about "Tea"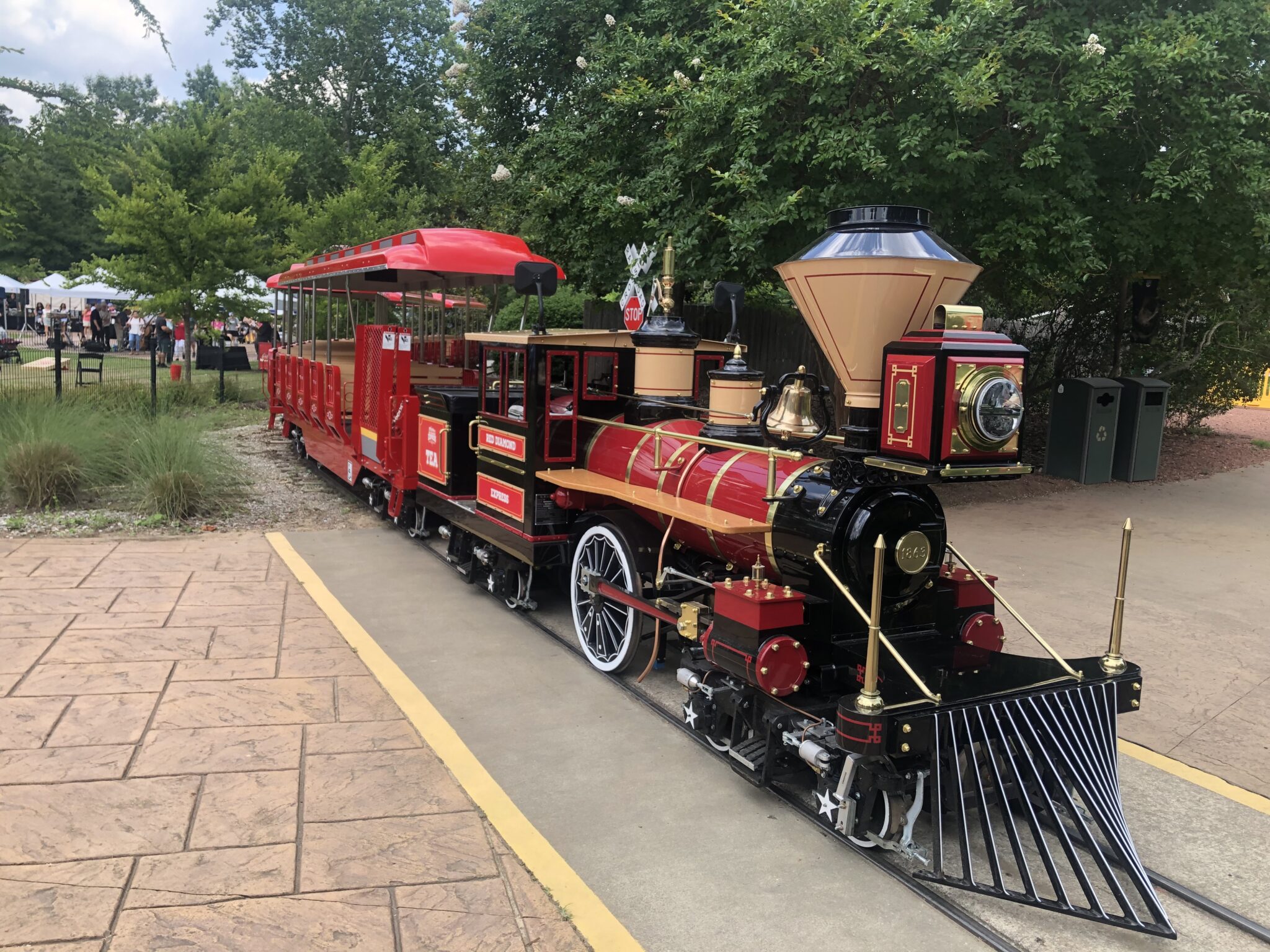 "Tea" is one of a kind. Its locomotive weighs 6,100 pounds and coaches 3,300 pounds empty. It also took 32 weeks to build the new train.
Other fun facts:
The lithium-ion battery powered model produces zero emissions and has no fuel costs, reducing the carbon footprint.
An integrated audiovisual program presents educational messages, conservation information, and animal facts for the duration of the ride.
An audio system mimics the sounds of a steam engine train; this is necessary because the electric train doesn't make detectable noise.
Capable of supporting one wheelchair passenger + 52 adults + 26 children or 104 smaller children (4 per bench seat).
The ultimate speed for the greatest satisfaction of its passengers is 5-6 MPH.
Have you been to the Birmingham Zoo lately? Just last week, they welcomed a new lion named Josh. And now, thanks to Red Diamond, a state of the art electric train. Summer is always the best time to visit and say "hello" to the Approximately 550 animals of 195 species that call the Birmingham Zoo —home.