Sponsored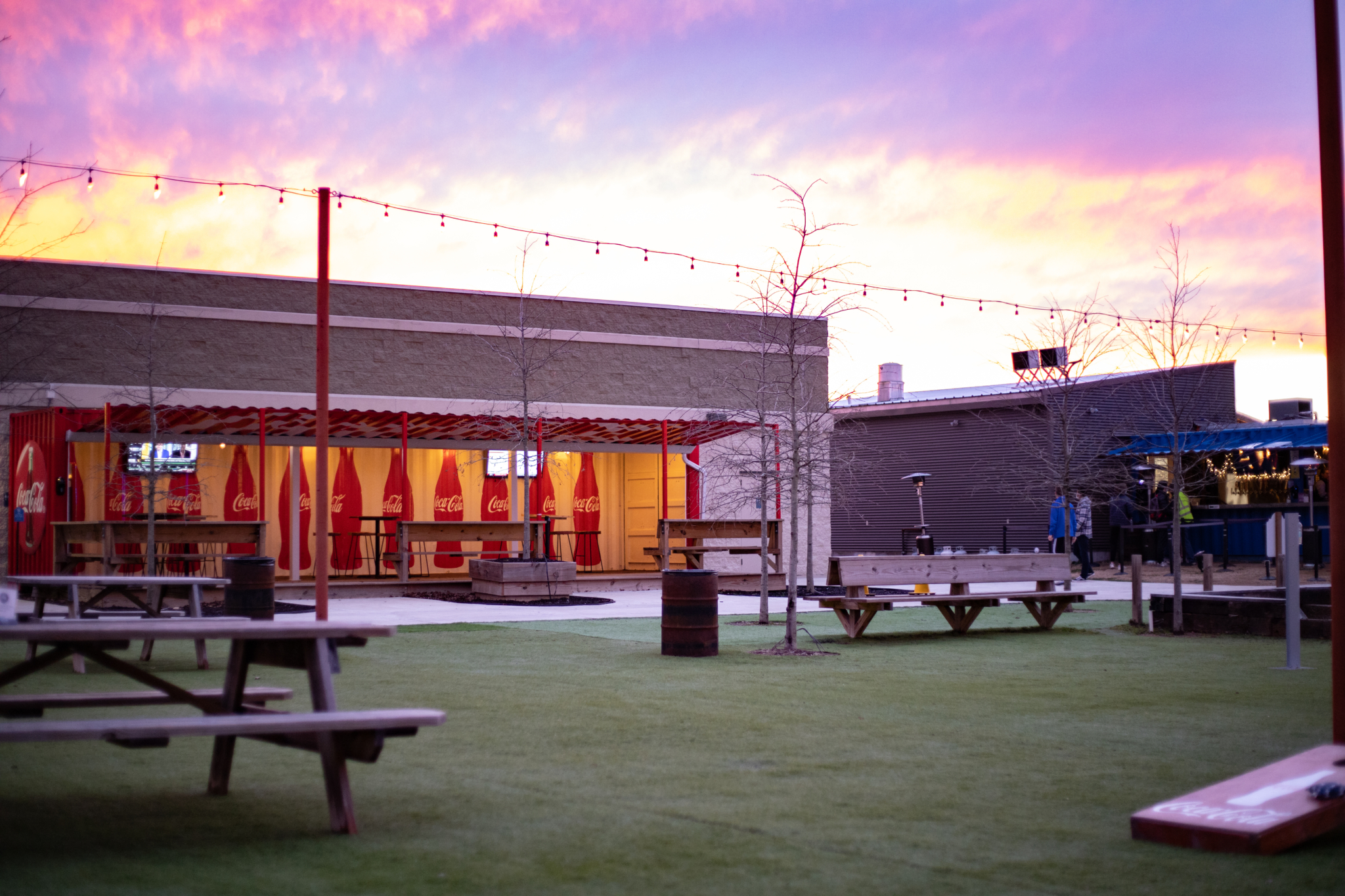 Whether you've gotten into a quarantine routine or just need to switch things up, the Grand River Drive-In and The Backyard are ready to add some excitement to your weekends. Let's take a trip to Birmingham's newest hangout spot, shall we?
The Grand River Drive-In and The Backyard are located about 20 minutes outside of Downtown Birmingham, right next to the Shops of Grand River in Leeds. Between the view and nostalgic vibes, here's why The Backyard is becoming The Magic City's new hangout spot:
1. The whole family will be obsessed, including the dog!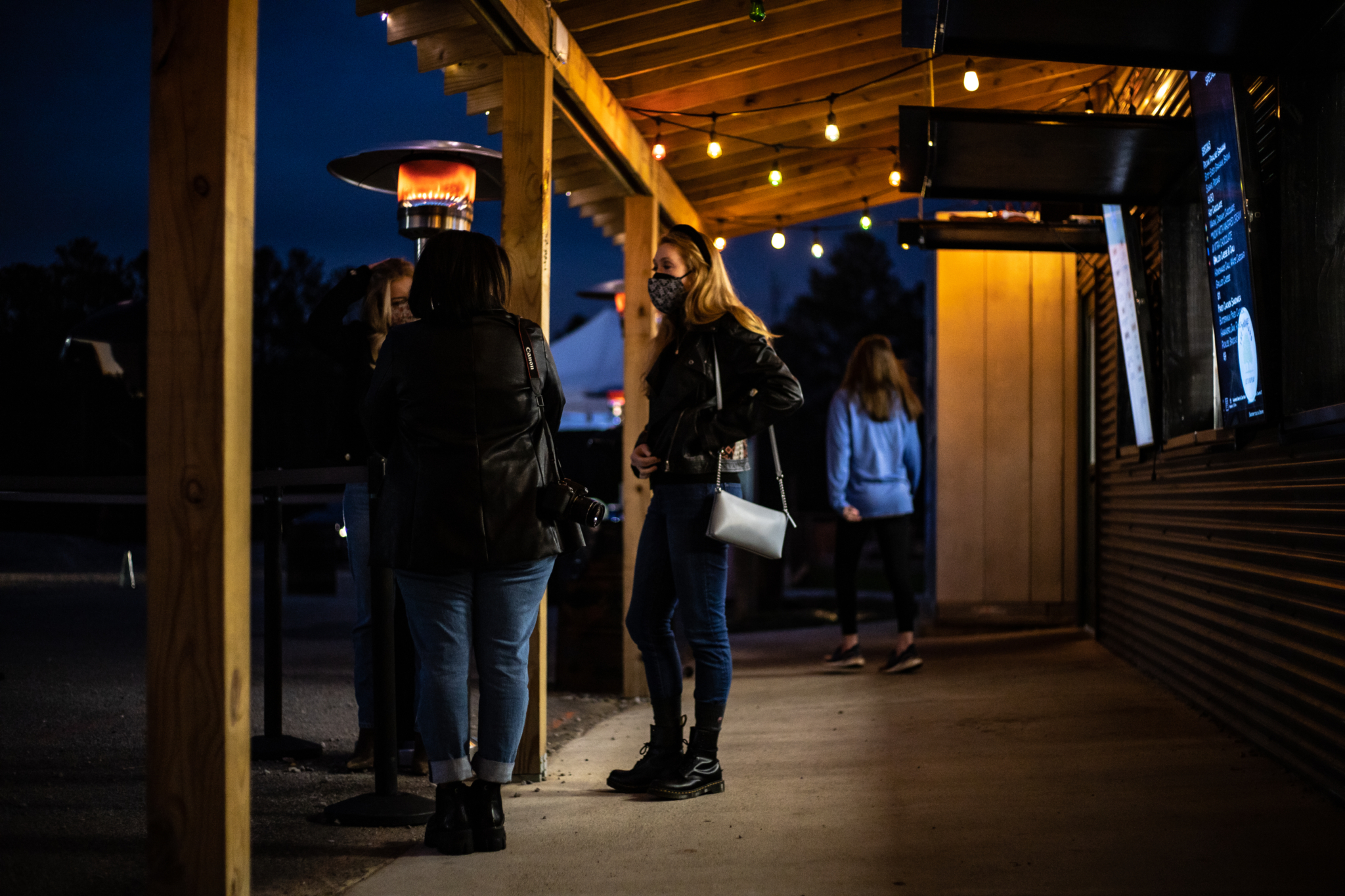 A home's backyard is a place to relax, unwind and spend quality time with friends and family. That's exactly what The Backyard in Leeds is to the community. Between the flat screen TVs sharing our favorite sports, picnic tables to get your grub on, playground and family-friendly amenities, this entertainment hub has something for the whole crew.
Of course, they didn't forget about the favorite family member—the dog. There's a dog park just for them so they don't feel left out of all the festivities.
2. Drinks, food, bar—Birmingham's favorite trio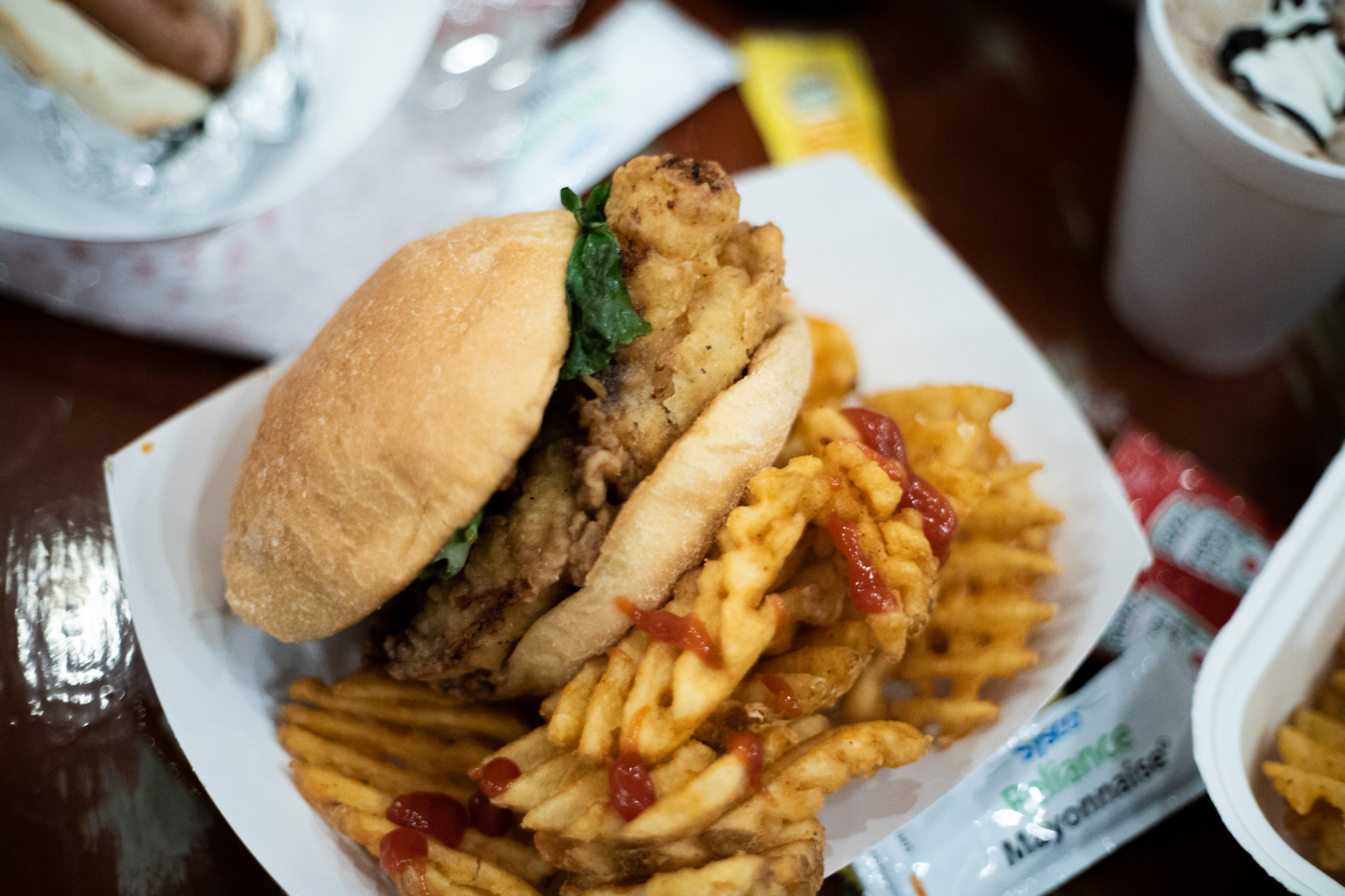 If there's food, count me in! Skip getting the kitchen dirty and just grab a bite from The Backyard's Snack Shack. The menu features all of your favorite classics, including:
Popcorn
Hot Dogs
Funnel Cake Fries
Waffle Fries
Burgers
And more!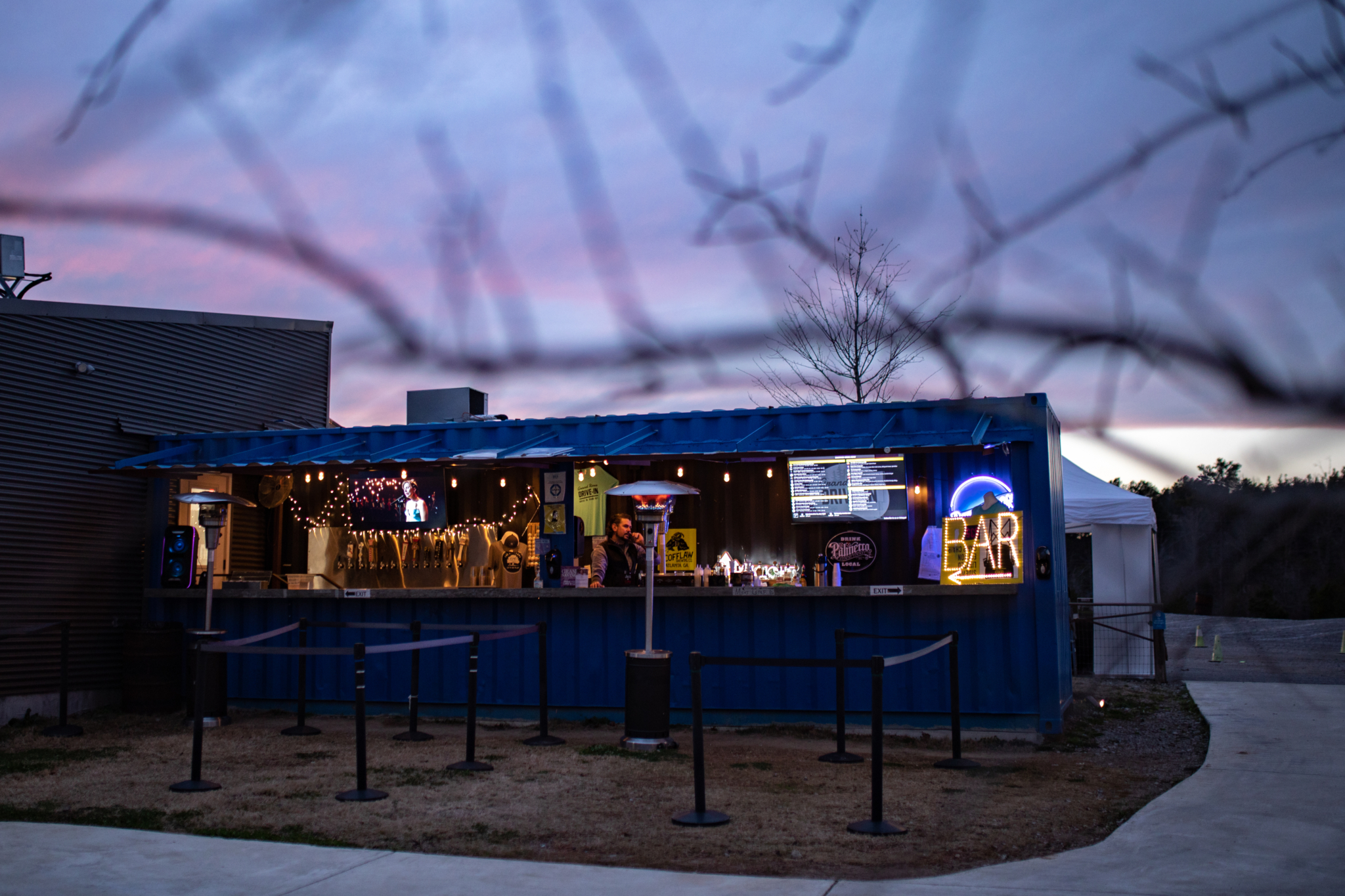 You're going to need something to wash that food down with, right? Head to The Backyard's on-site bar where they can whip up hand-crafted cocktails, cider and pour a choice of 12 rotating varieties of craft brews.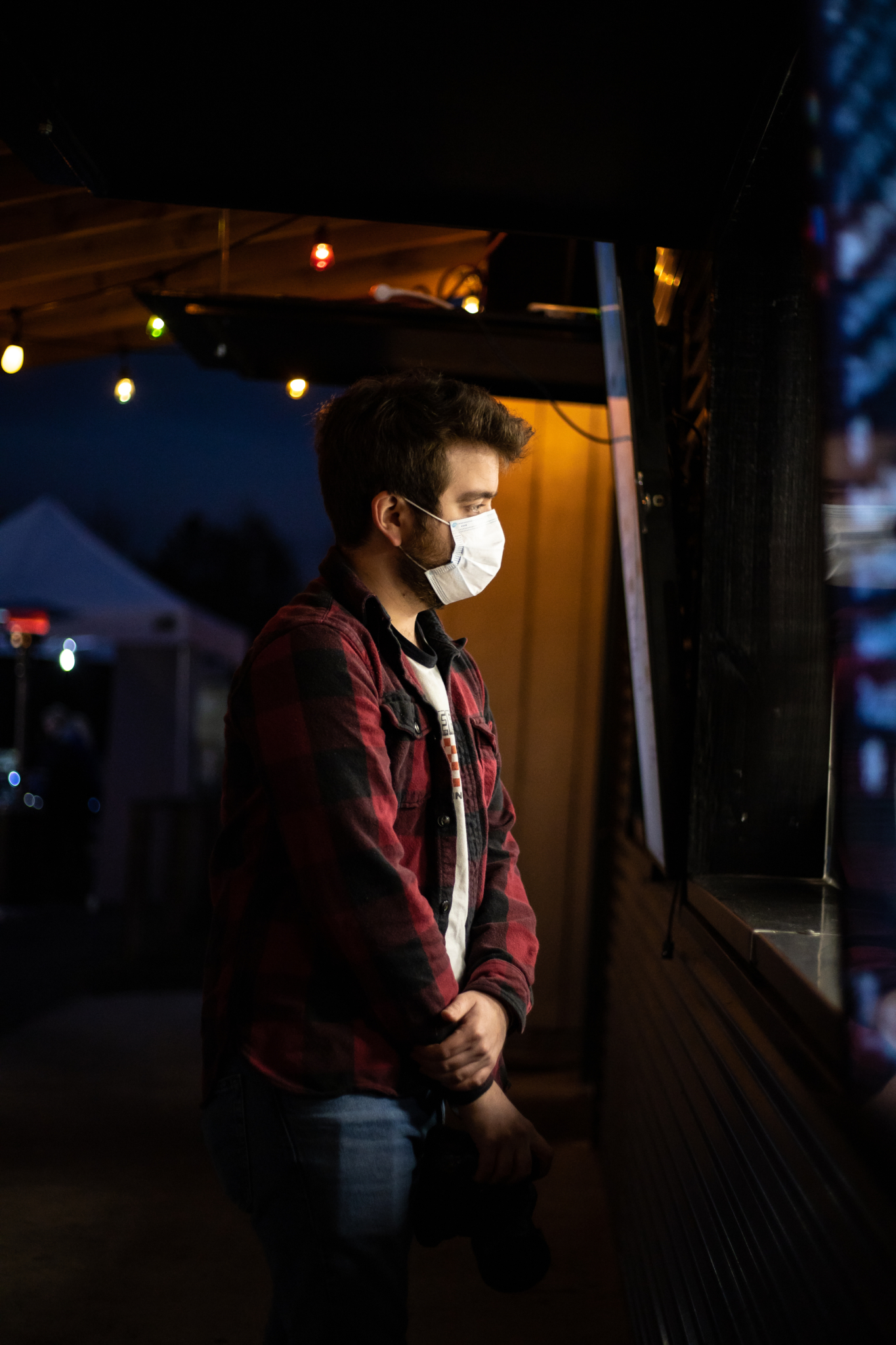 3. Channel your inner competitive streak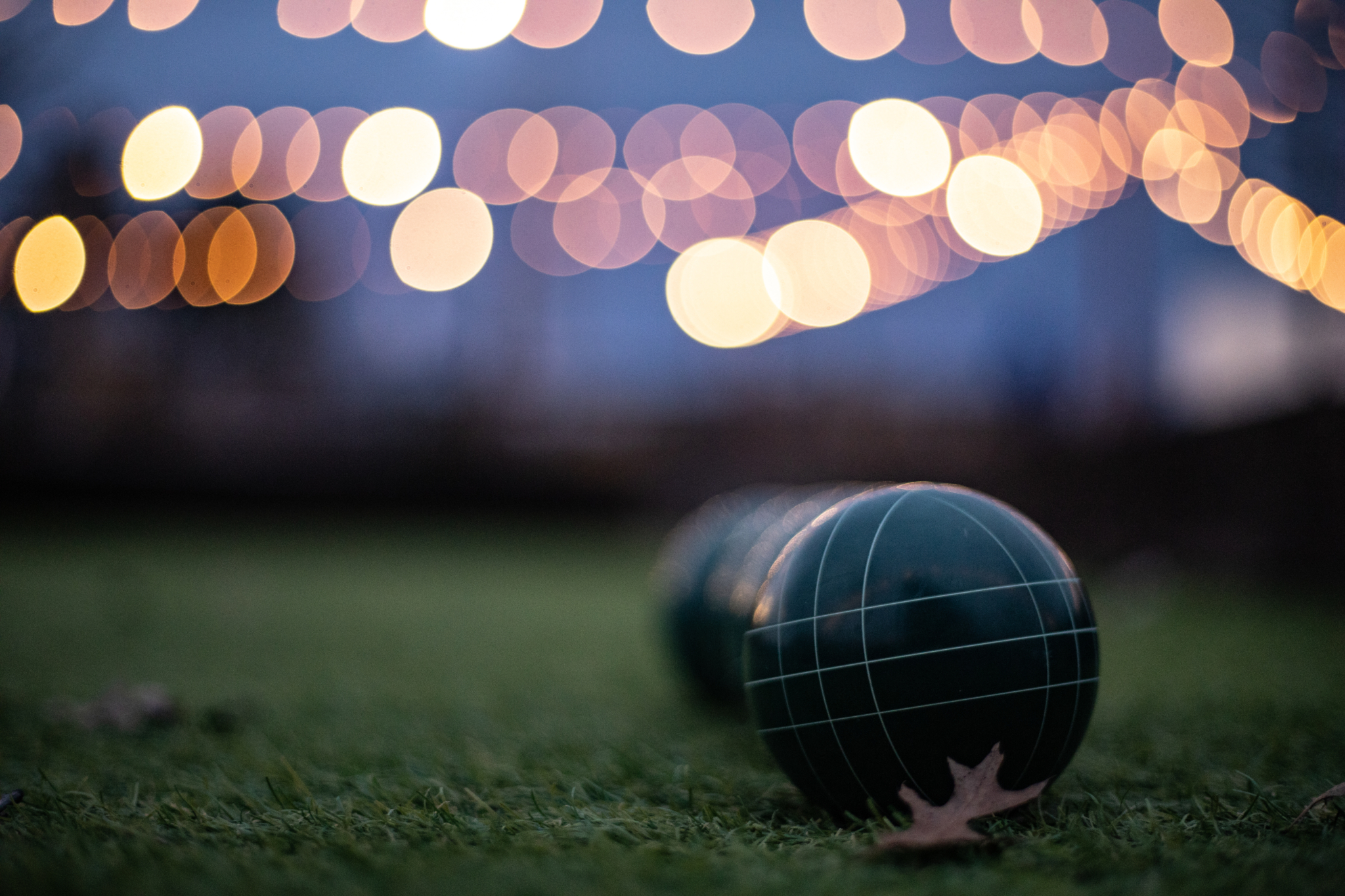 Flex those skills and show off that competitive spirit at one of the many games ready for you to play at The Backyard. Play a game of cornhole, mini-golf or bocce. Consider this your fair warning that things may get a bit heated, but it's all fun and games at the end of the day.
4. Catch a live event or treat yo' self by renting out private space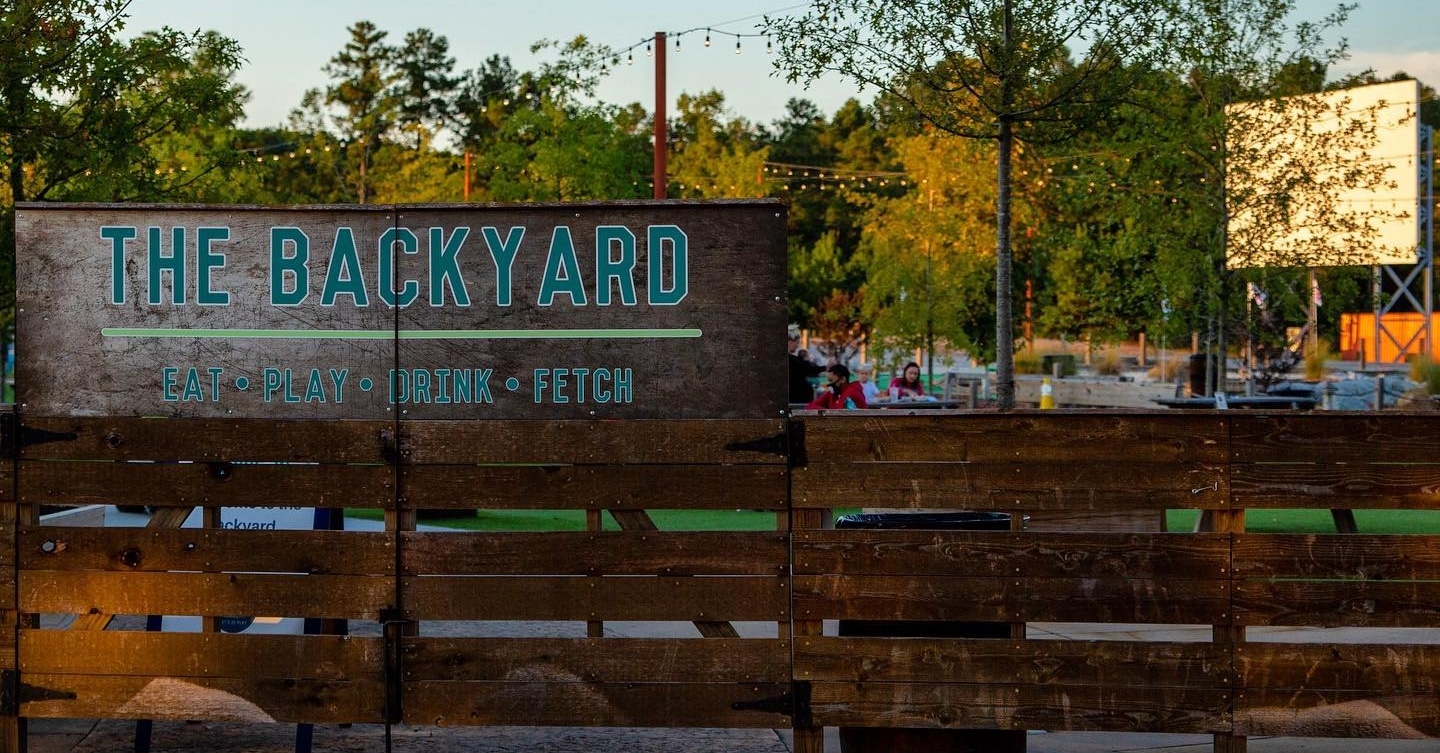 Bring the whole crew for a night out at the drive-in. If you have a celebration, team-building event or just want to make sure that you have a screen all to yourself, you can rent out a screen (or all 4!) to enjoy a movie under the stars.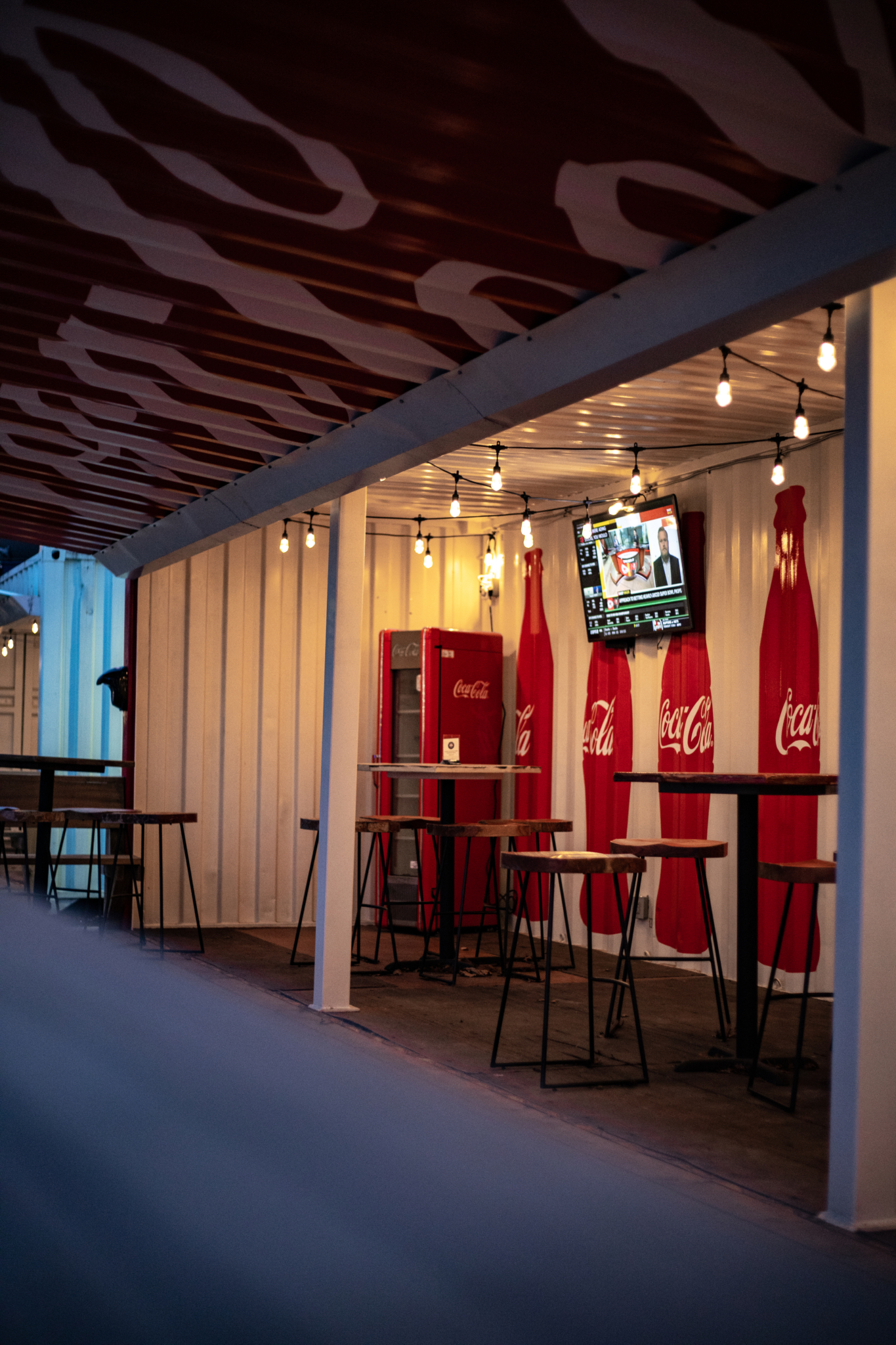 There are also private shipping containers converted into dining areas so you can dine, sip and watch in style.
5. Watch the newest flix on a budget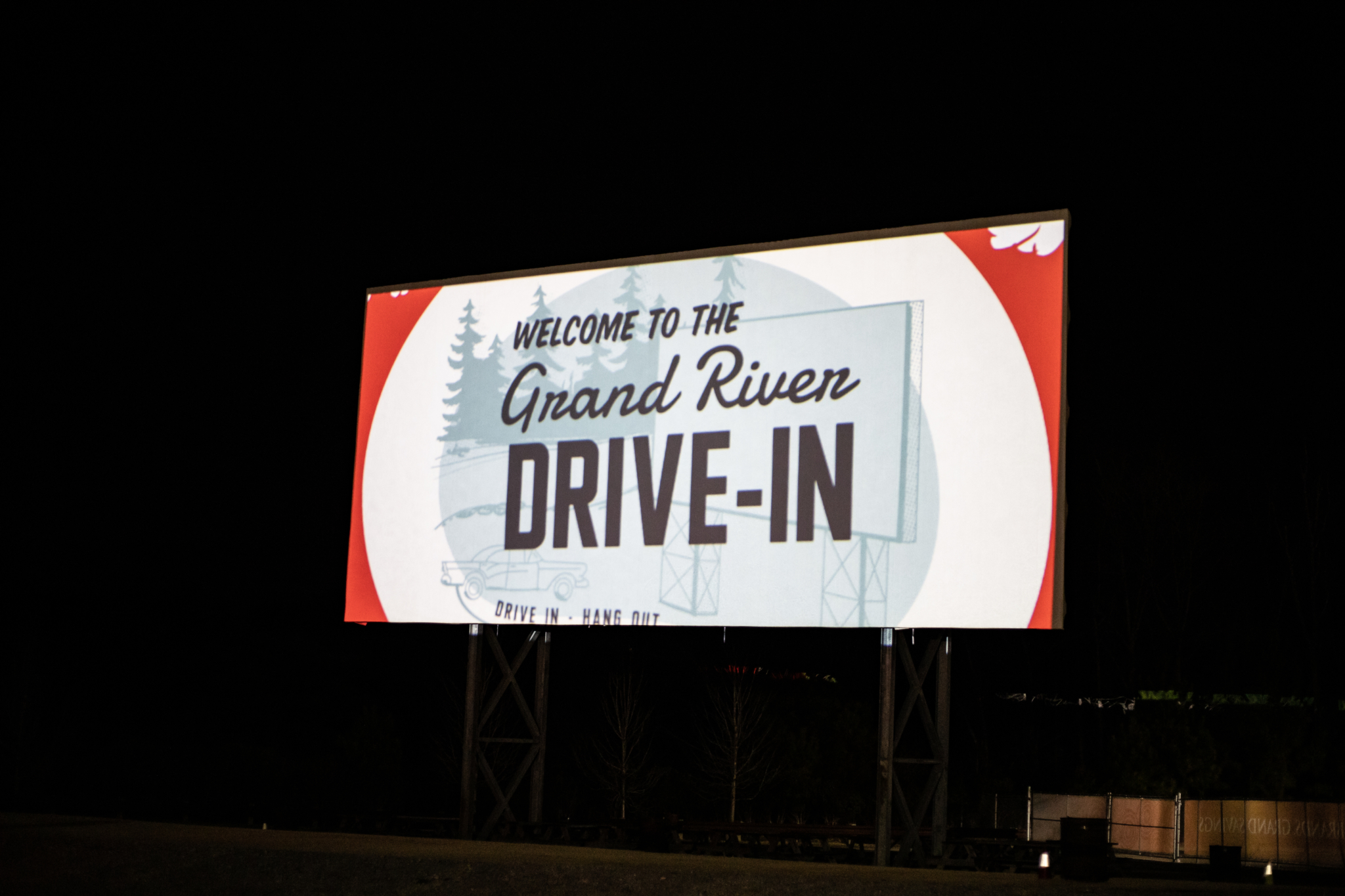 My personal favorite part? The drive-in movies! It's like going to the movies, but from the comfort of your own car. And the best part? It's a fraction of the price of your typical movie theater, a double-feature and tickets are $5 for kids between 5-12 and $8 for adults.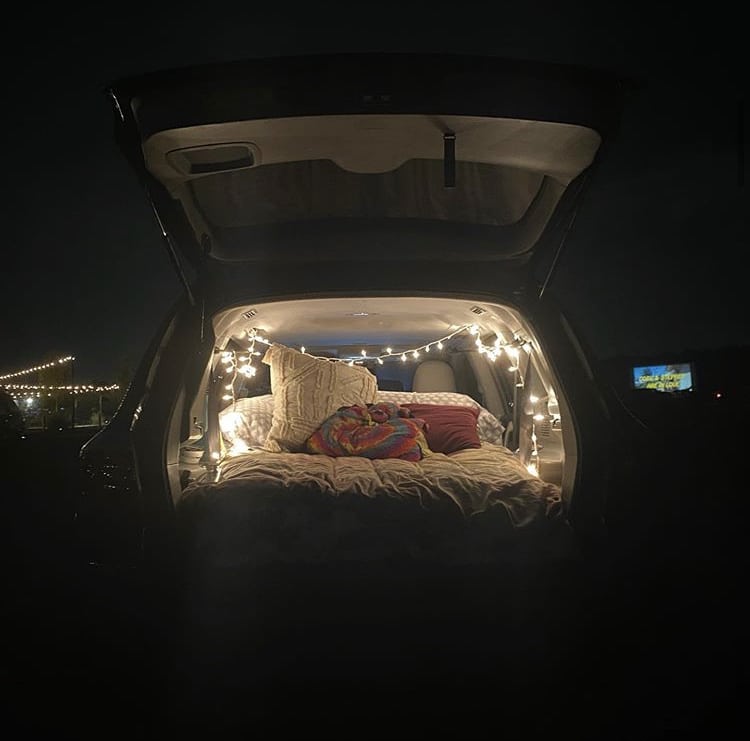 If you've never been, here's how it works:
Head to your designated movie screen and park at least 6 feet away from other cars
Watch the screen for the specific radio frequency that'll be playing your movie's audio
Get comfortable either in your car or bring lawn chairs to sit in front of your vehicle
Pro tip: Nights can get chilly sometimes, so don't forget a blanket or two
The Grand River Drive-In screens a double-feature of your all-time favorite classics along with movies that haven't even hit the box office yet. It's a win-win for everyone.
You can check out each week's lineup on their Instagram or website.
6. Social distancing? That'll be a breeze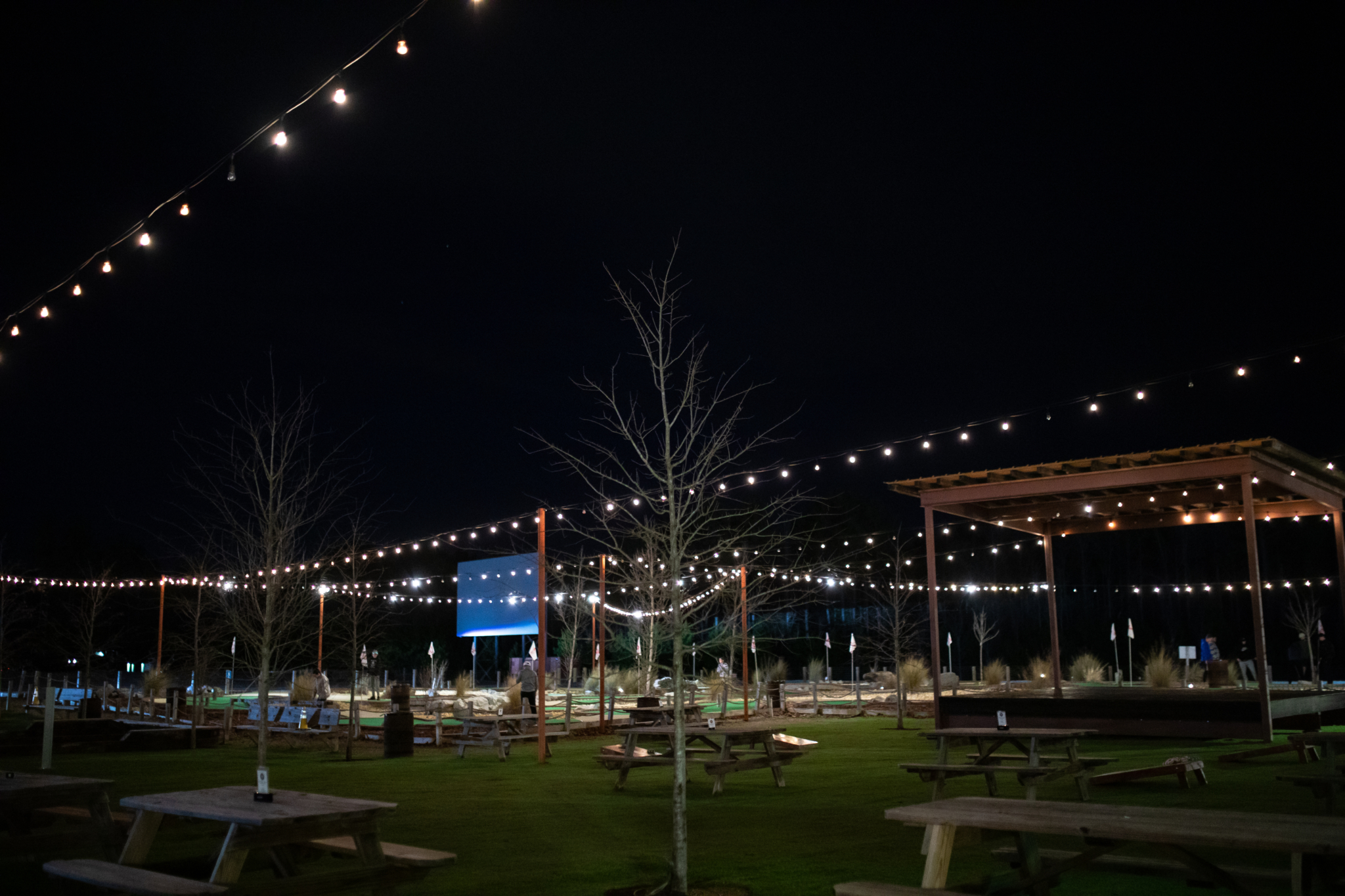 The nights of binge watching Tiger King are behind us and we're ready to experience some movie magic beyond our living rooms. Luckily, The Backyard gives ample amount of room to have fun.
Social distancing is a breeze here thanks to the spacious layout. Eat, drink and catch up with your buddies, but when you're ready to explore all that The Backyard has to offer, don't forget your mask.
7. Experience a sense of nostalgia that you never knew you missed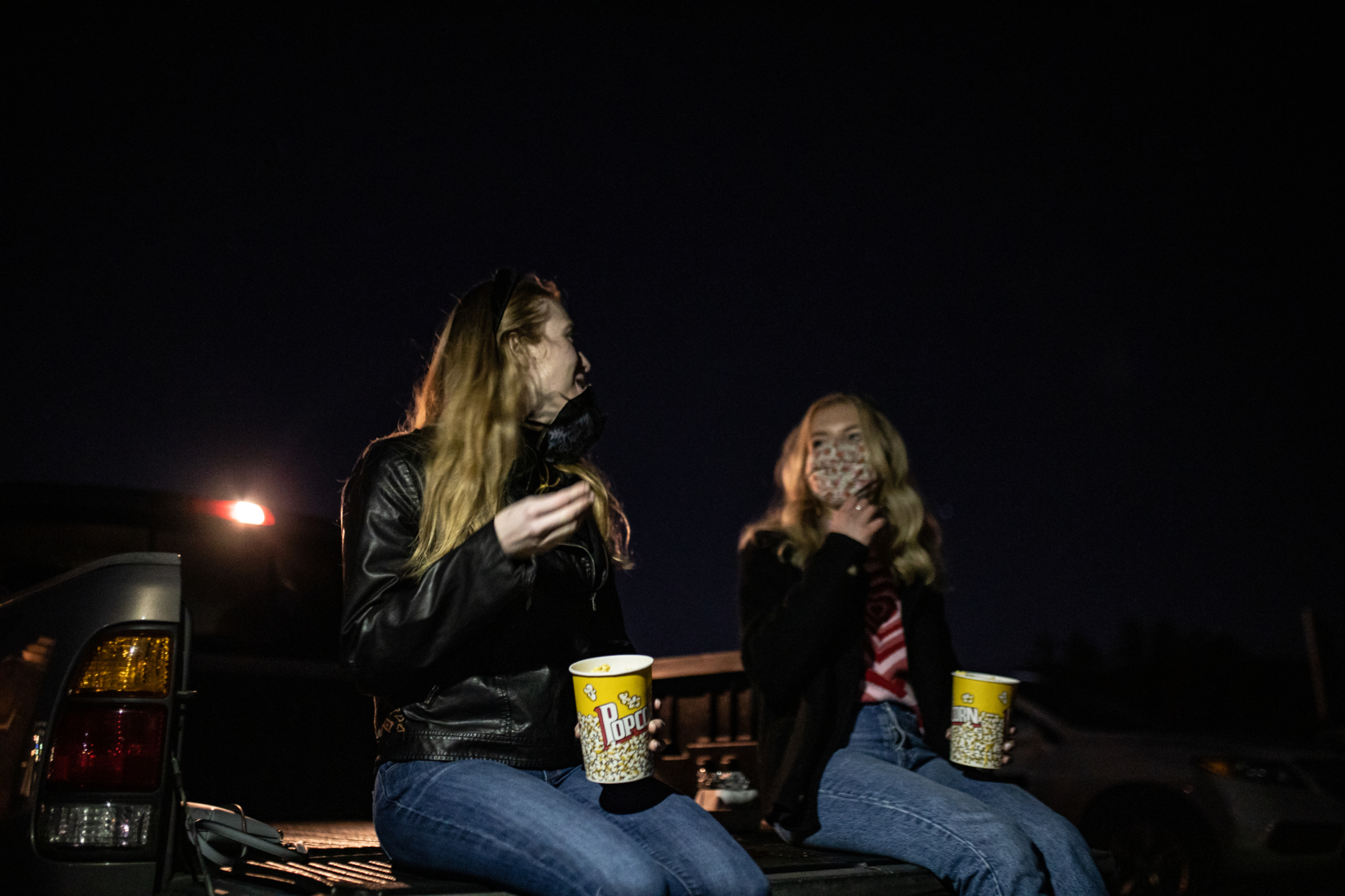 Ahh, the warm nostalgia of a drive-in movie. Due to the pandemic, the drive-in has been making a major comeback with a modern twist. The Grand River Drive-In and The Backyard give a dose of socially-distanced fun and have made their way back to one of our favorite pastimes.
Grab your buddies, hop in the car and enjoy a movie under the stars.
Plan your visit today:
Location: 6200 Grand River Blvd E, Leeds, AL 35094
Hours: Friday-Sunday 3PM-9PM
Movies Start at 6:30PM Rain or Shine
Want to keep up with The Grand River Drive-In + their exciting new additions coming in March 2021? Follow them on social and be sure to drop by soon!
Sponsored by: