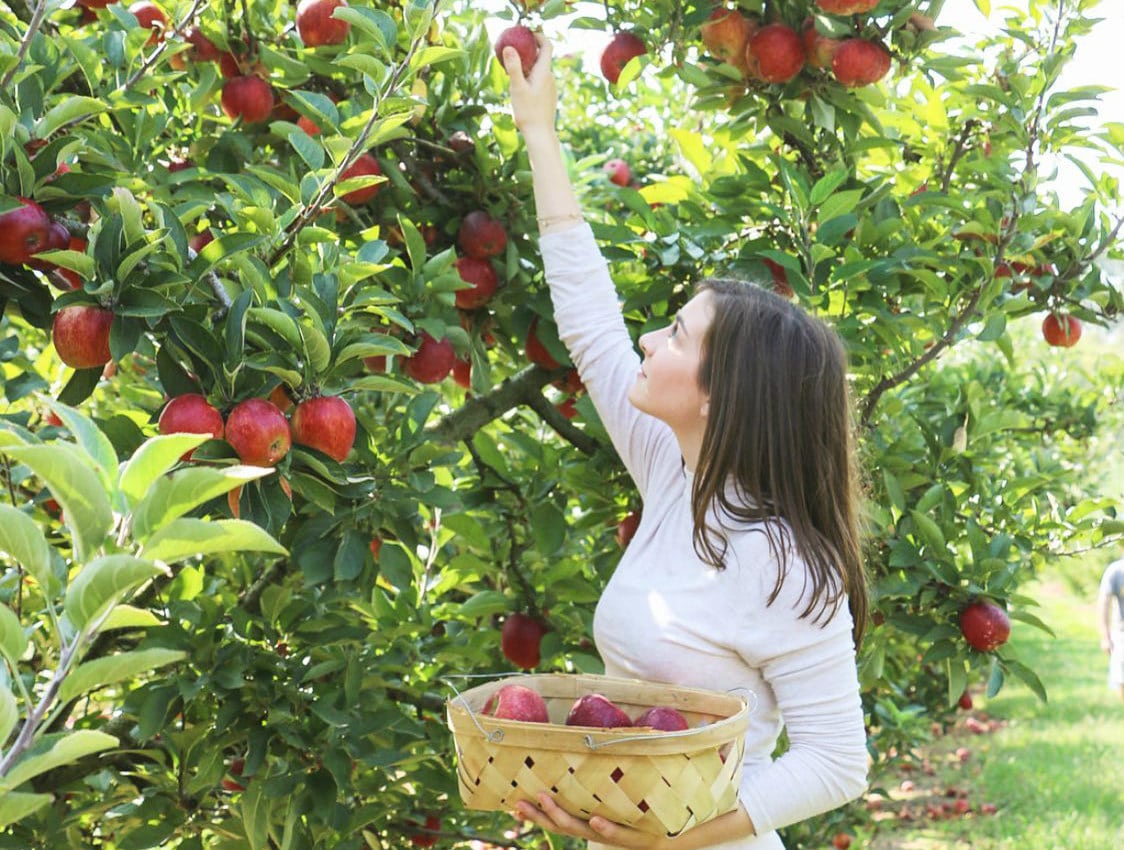 As soon as the first leaf turns orange and I feel a cool breeze, I'm breaking out the fall candles and recipes. Apple season in Alabama is just around the corner and you can pick your own at these orchards a short drive outside of Birmingham. We've even included the easiest apple galette recipe to make after you've gone picking.
How 'bout them apples. These orchards make apple picking as easy as pie.
1. Steele Orchard
Since 1985, family-owned Steel Orchard has offered high-quality produce at low prices. The orchard is filled with apple, peach and plum trees. With over 20 different varieties of apples and 6 types of peaches, everyone is sure to find something to enjoy. To top things off, if you can't wait to get back home to cook with your selection, Steele Orchard has an on-site bakery with Southern-fried pies, apple cakes, cider, ice cream and more.
2. Scott's Orchard
This century-old, family-owned orchard grows 18 different types of apples and 20 different peaches. To be honest, I had no idea there were so many different options. Although Scott's Orchard has an Alabama address, much of the farm stretches across the Tennessee state line. Come September, the apples are ready for picking and the smell of fresh apple cider is in the air. They'll be open for pick-your-own starting September 7th.
3. Crow Mountain Orchard
Crow Mountain Orchards sits on about 150 acres of land that grows apples, peaches, nectarines, berries, pears and even cherries. Owners Bob and Carol Deutscher bought the property in the 1970's and it's been the largest fruit growing operation in Alabama ever since. The orchard's highest elevation is 1,720 feet making it ideal for harvesting fruits thanks to the warm days and cool nights. Some people even argue that Crow Mountain's apples have the best color and taste in the state.
4. Isom's Orchards
Located just a few miles east of Athens, Isom's Orchard produces a variety of seasonal produce. They offer quality apples and even better goodies. When you go, you have to try their apple cider and famous apple slushies.
I went picking but now what do I do with all of these? Here's the easiest apple galette recipe ever.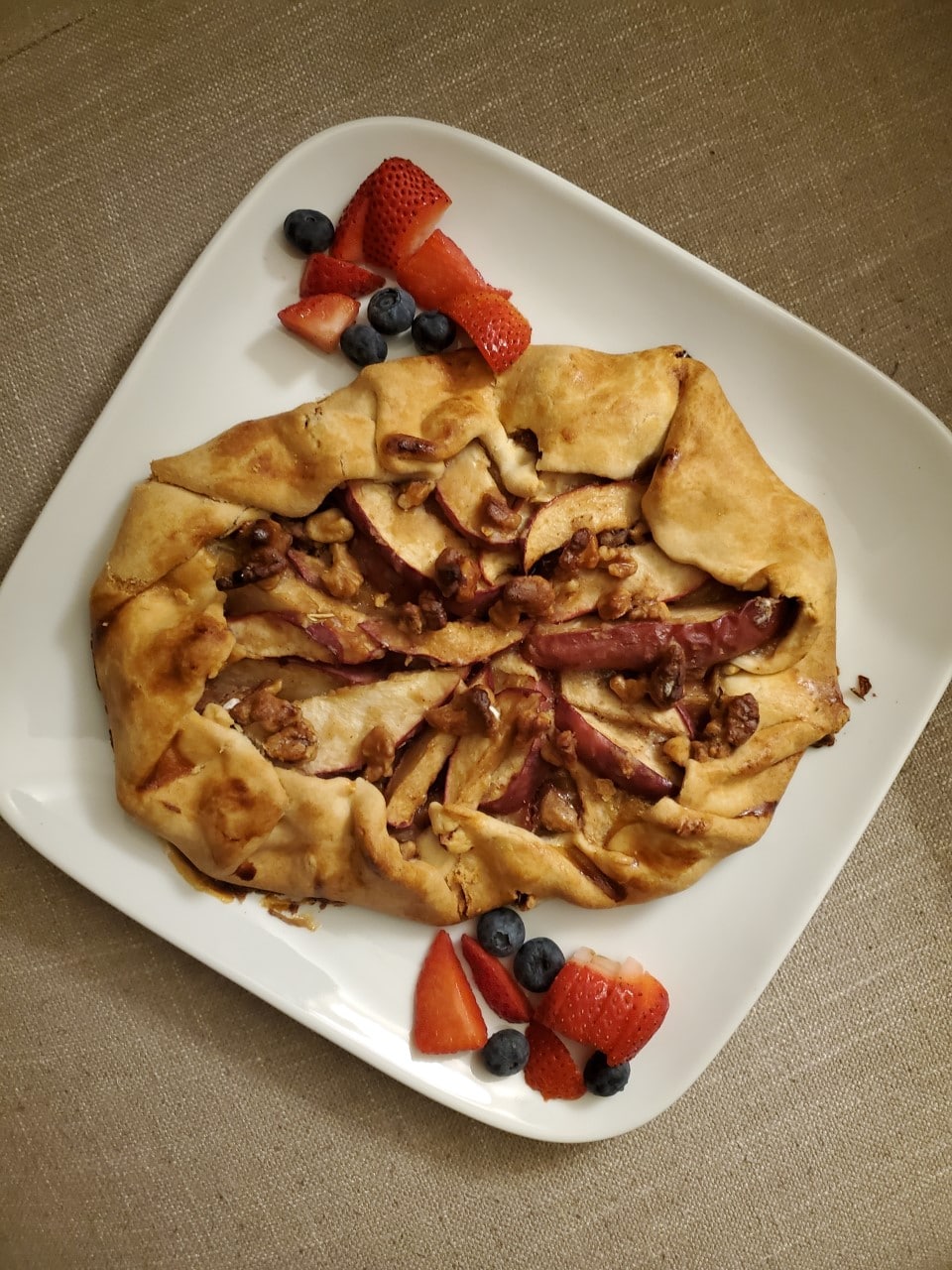 What is an apple galette?
A galette is a French cuisine that's a flat, round pastry wrapped around fruit filling. It gives you all of the delicious elements of a pie but without the fussy techniques. I guess you could consider an apple galette an apple pie's lazier cousin.
Here's what you'll need: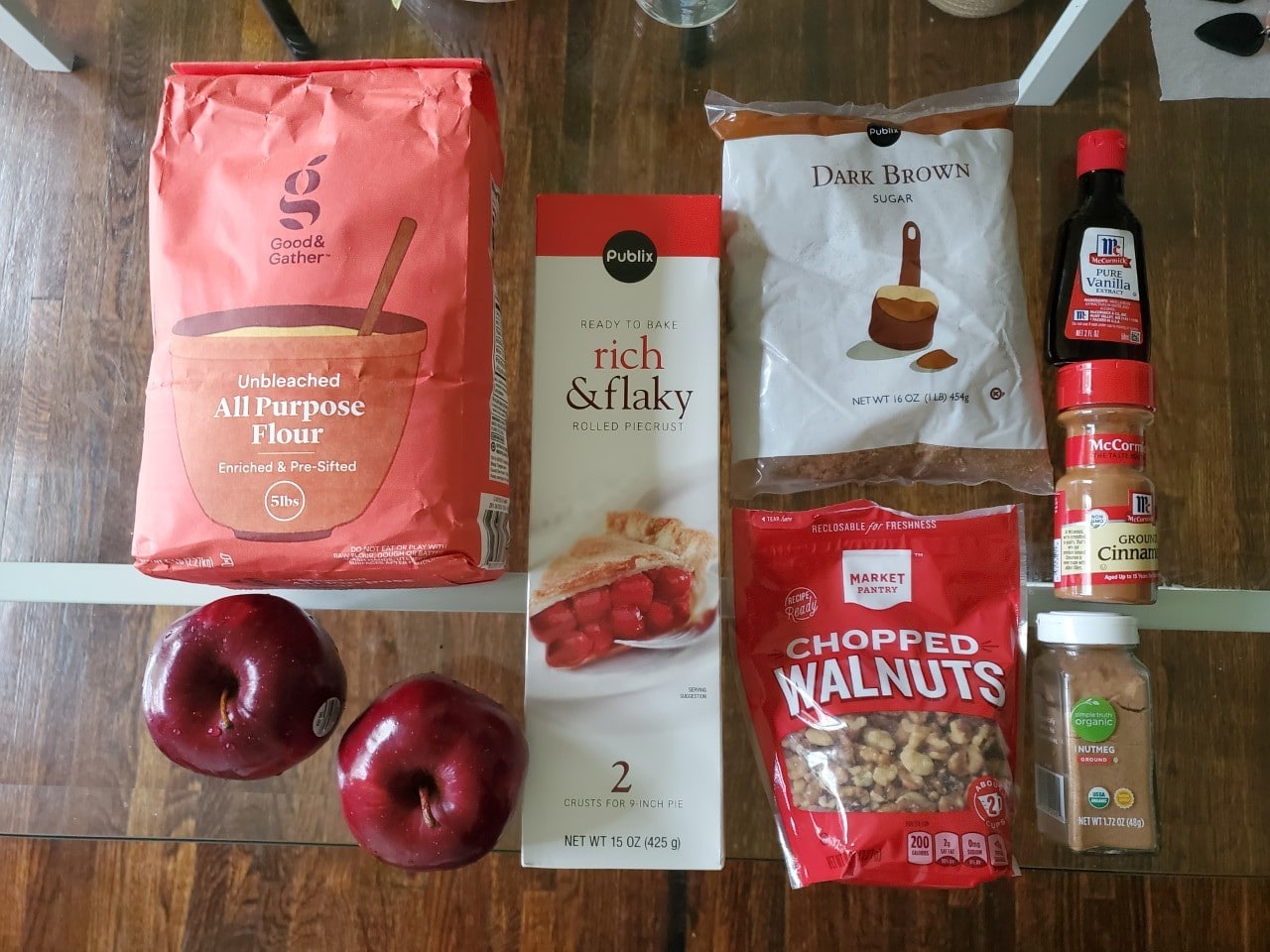 Apple Galette
Ingredients
Pie crust (pre-made is fine!)

Egg wash (1 large egg + 1 tsp water)

2

apples, sliced

2

tbsp

flour

1/2

tsp

cinnamon

1/8

tsp

nutmeg

1/3

cup

brown sugar

1/2

tsp

vanilla

3

tsp

lemon juice

1/4

chopped nuts of your choosing
Instructions
Heat oven to 425° (F). Personally, I have an oven that smokes at anything above 400° (F) and 375° (F) works just fine.

Add apples, brown sugar, flour, nutmeg, vanilla, lemon juice and cinnamon to a mixing bowl. Mix away!

Lay the pie crust out on a baking sheet and pour apple mix onto it. Make sure to leave about 2 or 3 inches around the edge. You'll need that extra space later. If you're feeling a little fancy, try making a cute little apple spiral. It'll be worth the photo-ops in the end.

Fold a section of the crust onto the fruit. Turn the pan a quarter turn and repeat until all of the margin crust is folded onto the fruit.

Brush egg wash onto the crust and pop that baby in the oven. Bake for 30-40 minutes or until the crust is nicely brown.
Tag us in your apple galette creations on social @BhamNow + @now_bham on Twitter.