Sponsored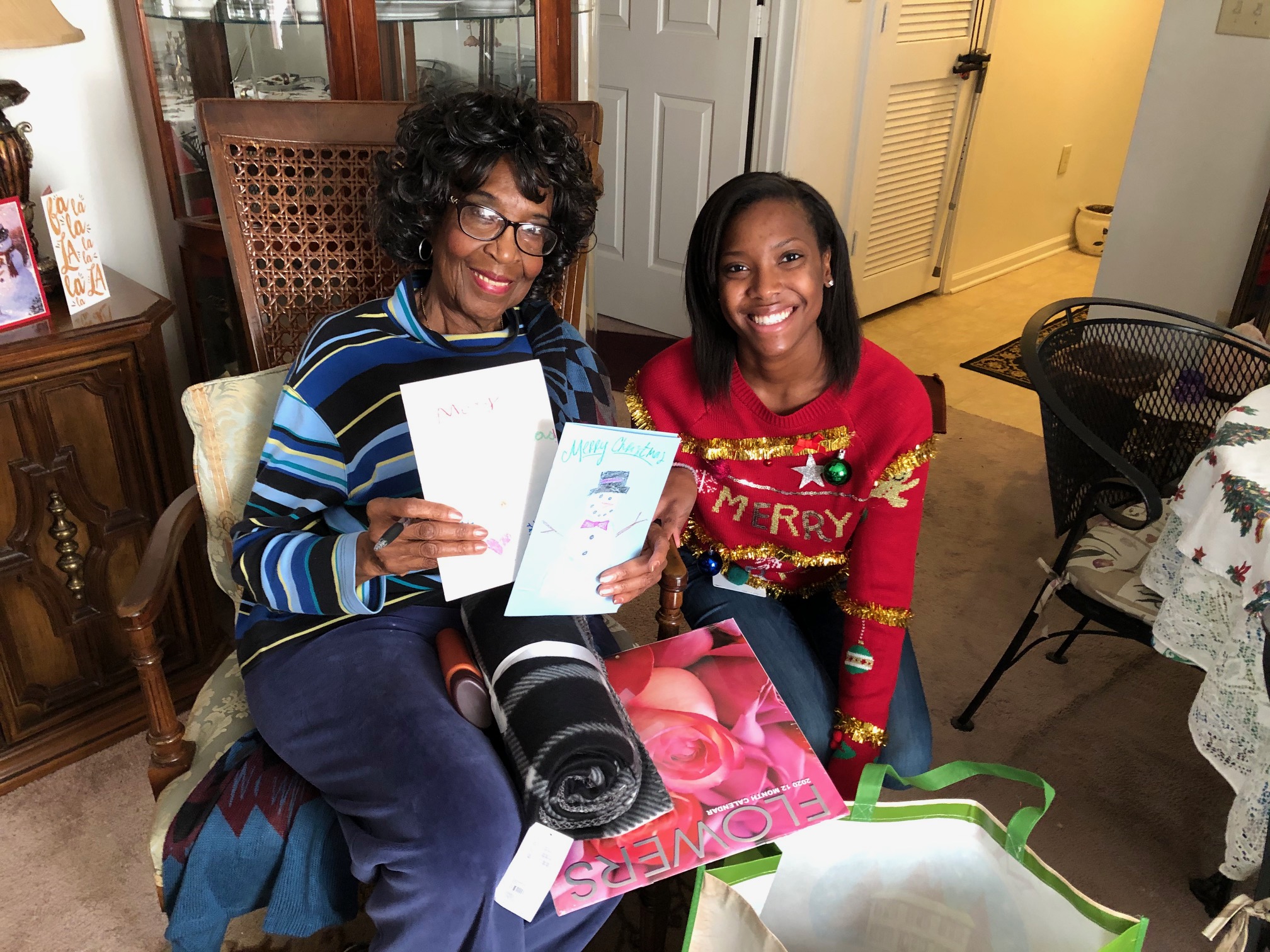 Christmas came early for hundreds of local homebound senior citizens thanks to Home Instead Senior Care and the United Way Meals on Wheels program in Jefferson County.
Over the past few weeks, Home Instead Senior Care, a local business that provides in-home senior care services, has gathered useful personal items for their "Be a Santa to a Senior" event.
Annually, the business teams up with non-profit organizations to deliver homebound seniors a large gift bag filled with gloves, calendars, blankets, combs, puzzles, bath towels and, much more. This year, they partnered with the United Way Meals on Wheels program, delivering over 500 bags.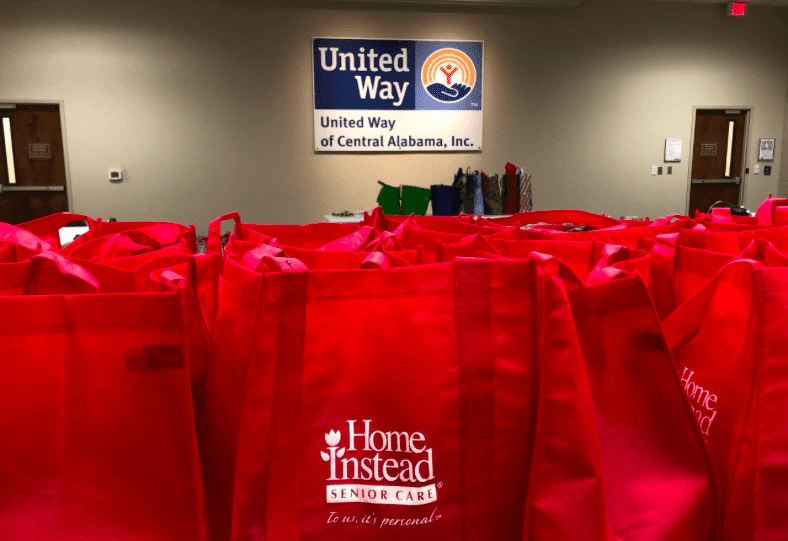 "Our seniors are so grateful," said Becky Wright, director of United Way Meals on Wheels, "Many of our seniors don't see anyone over Thanksgiving, Christmas, or pretty much any holiday. This is a way to show we care, tell them we are thinking of you, and to wish them a Merry Christmas!"
It is a tremendous blessing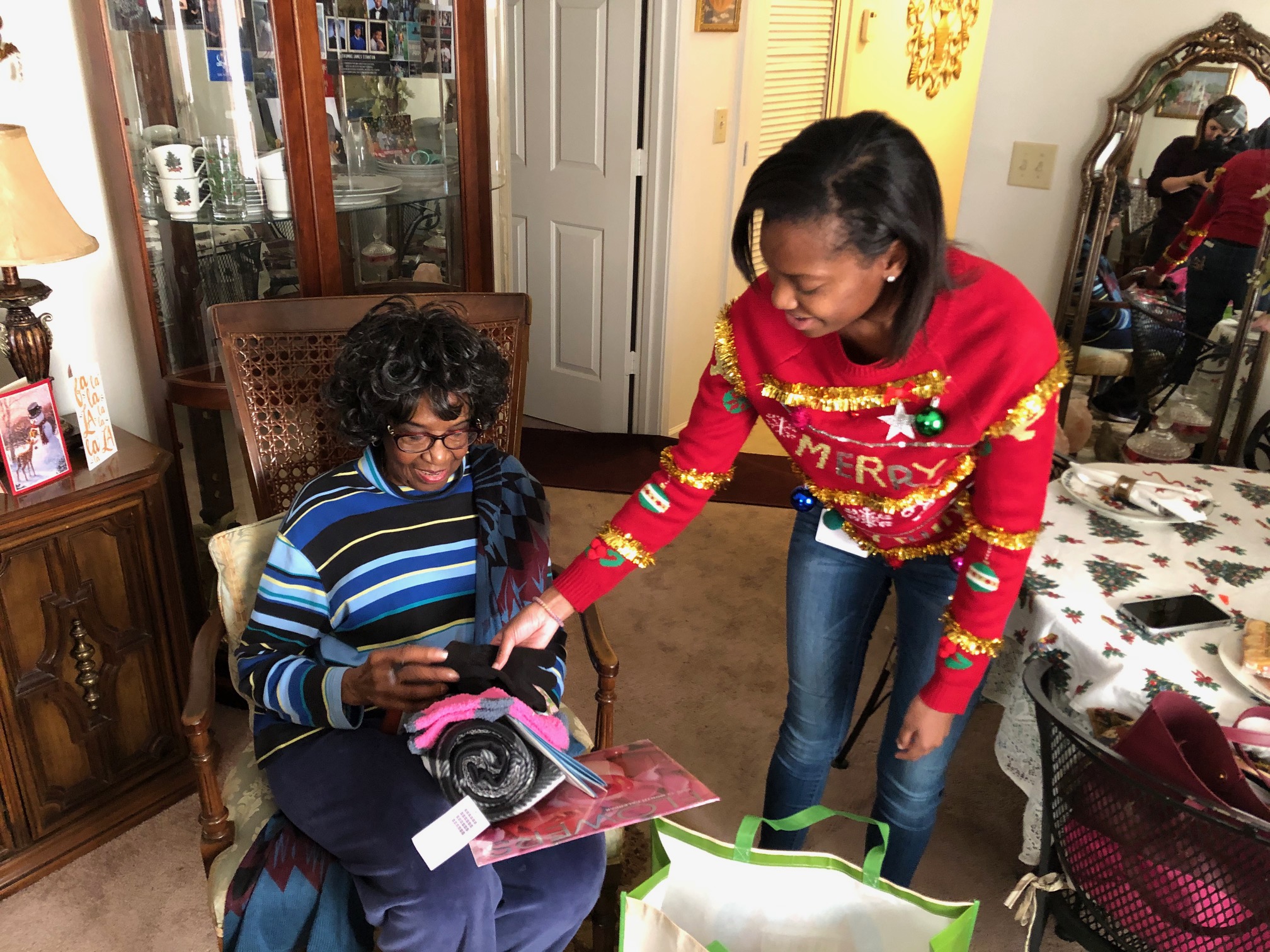 Bham Now was able to follow Meals on Wheels volunteers and meet participants.
Leola Johnson, a resident of North Birmingham, described why a visit from Meals on Wheels over the Christmas holidays matters.
"This means a whole lot to me, more than you can imagine – for people to think about you this time of the season. You can't imagine how much they helped me out. Groceries are so high, with a fixed income. When you have to buy medicine, and you go to the doctor, those co-pays – you don't have very much left for food. It has been a blessing… A tremendous blessing."
Meals on Wheels volunteers in action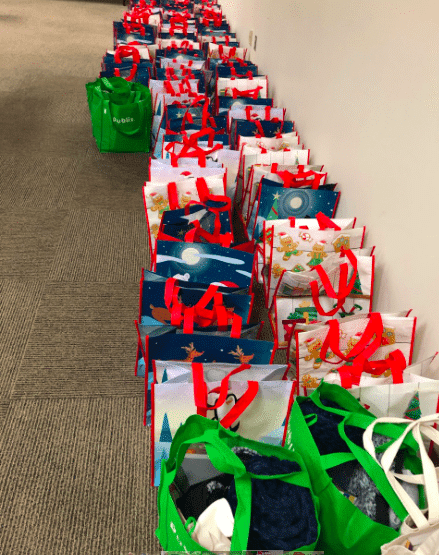 Delivering hundreds of bags throughout Jefferson County in one afternoon would be hard for Santa Claus, but not the Meals on Wheels program, which delivers around 1100 hot meals to homebound seniors Monday through Friday.
Ray Melick, Chair of the United Way Community Initiatives Committee, helped deliver 12 bags of gifts to Bankhead Towers—a senior apartment community located in downtown Birmingham.
"My wife was a Meals on Wheels volunteer back in the 1990s in the Tarrant City area for a number of years. It was a big event for us. She made it a family event.

So when my children were small, we all did it together. It is such a great thing to do, to help provide a meal, particularly during the holidays. It's important to show people you care and that they are loved and looked out for in the community."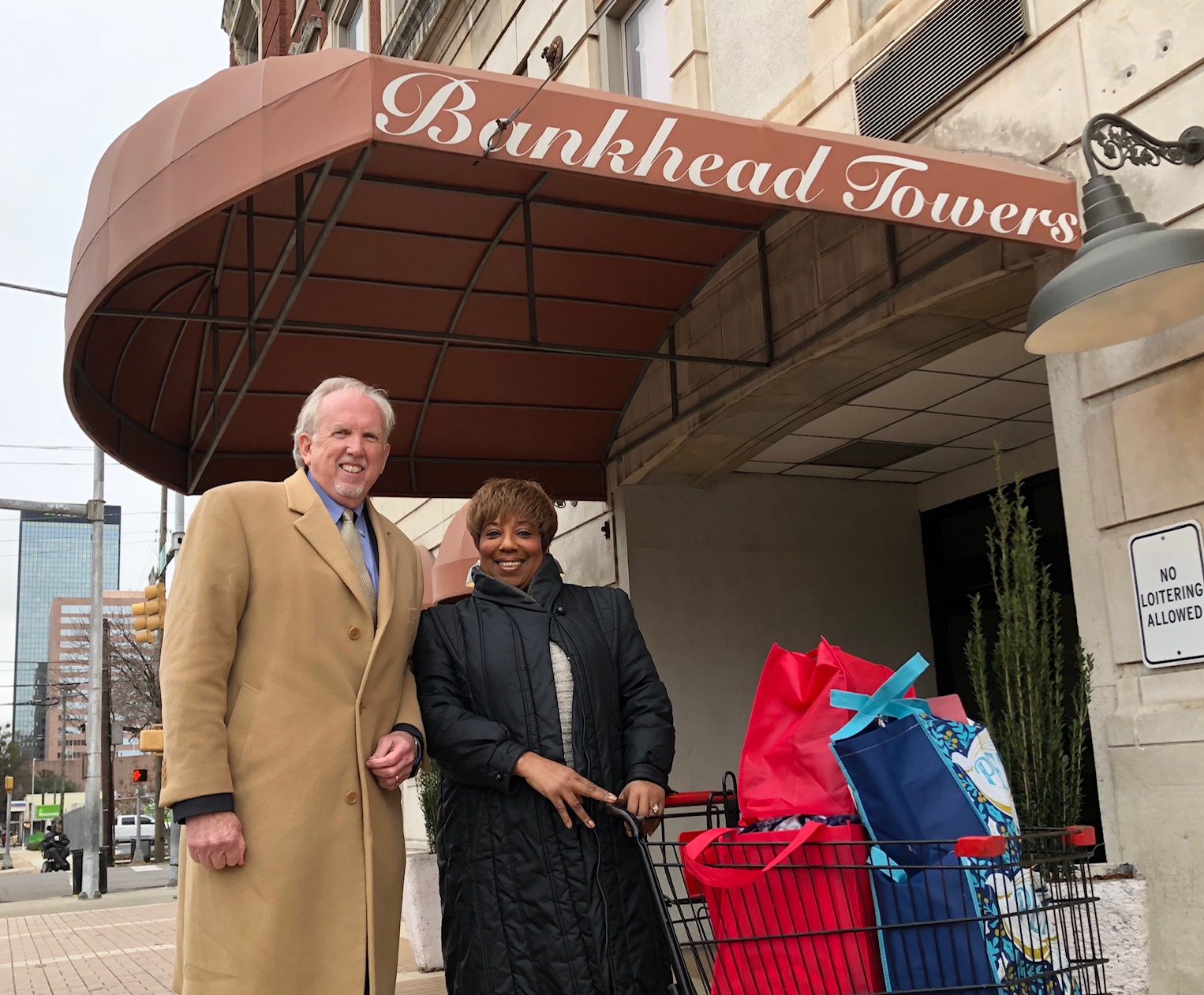 600 homebound seniors added in 2019
This year's Be a Santa for a Senior event also served more Meals on Wheels participants than in the previous year. In an effort to eliminate their waiting list, Meals on Wheels added 600 homebound seniors to the program in 2019—a significant accomplishment.
Be a Meals on Wheels volunteer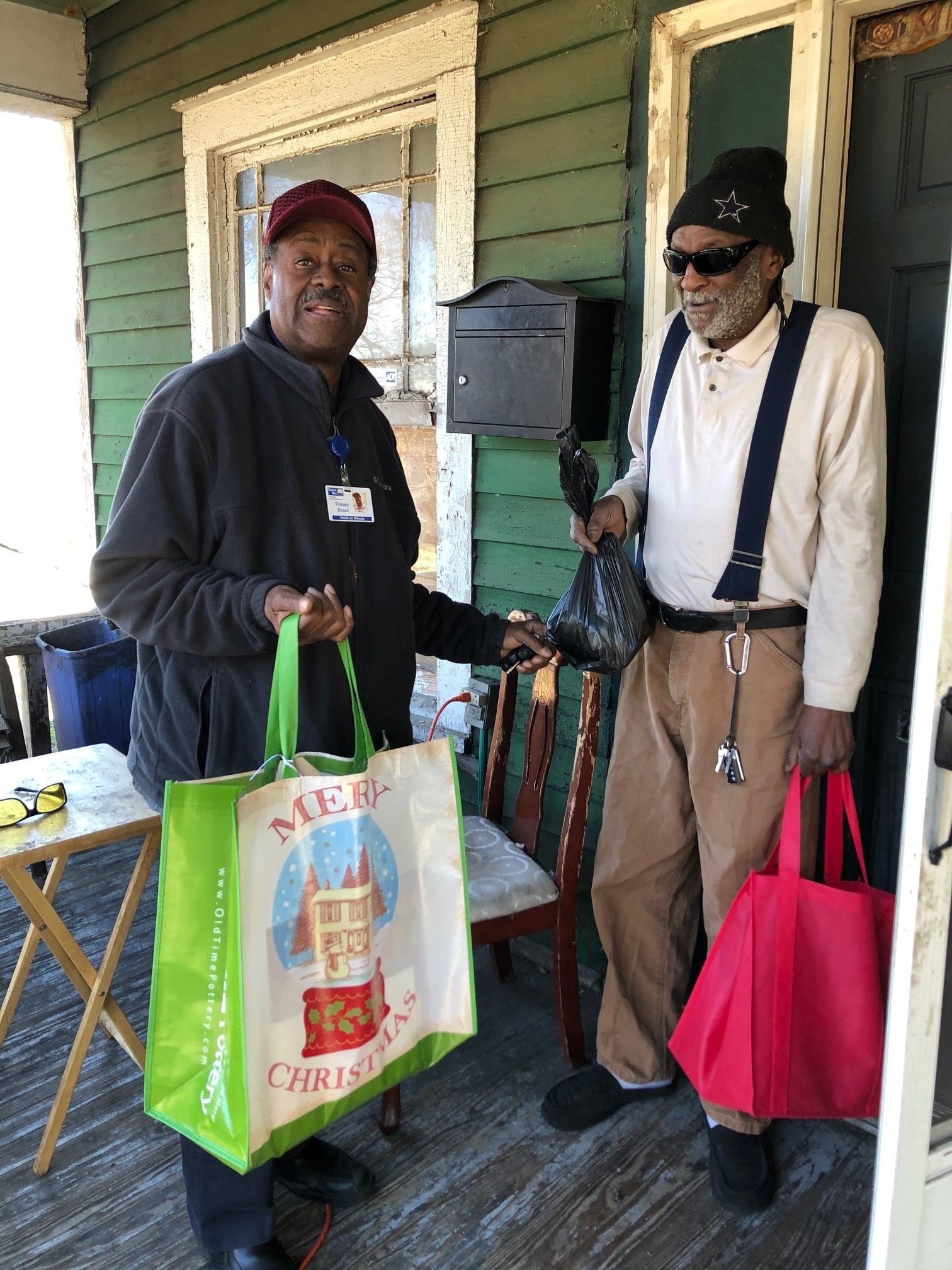 Caption: Meals on Wheels volunteer Tommy Heard delivers a meal and Christmas gift bag to James Albert Jones. Photo by Pat Byington for Bham Now
To meet the needs of this expanding program, Meals on Wheels is recruiting more volunteers for 2020.
Wouldn't that be a great resolution for 2020?
Make a difference—sign up today. Not only will you make a difference in the life of a homebound senior, but you could also be Santa in 2020!
Sponsored by: