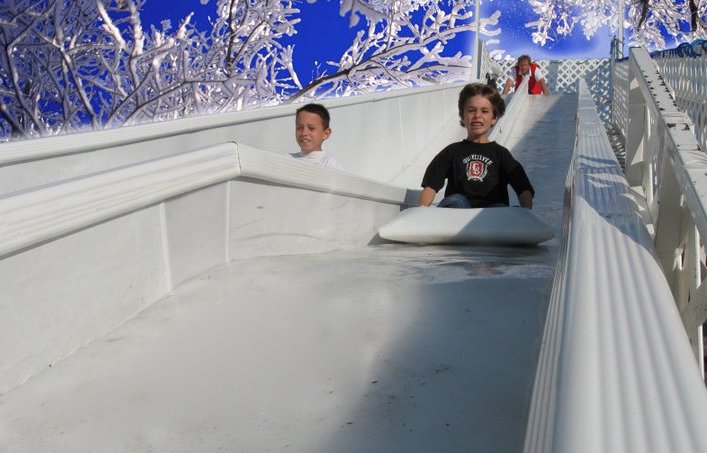 Get ready to shout wheee! The ice rink at Birmingham's Railroad Park returns Friday, November 22 with a brand new addition—a huge ice slide.
Yep, that's right! What was once just an ice rink will now become a the city's winter adventure "cool" spot.
As someone who loves slides, whether at a playground or waterpark, this news couldn't be any more thrilling!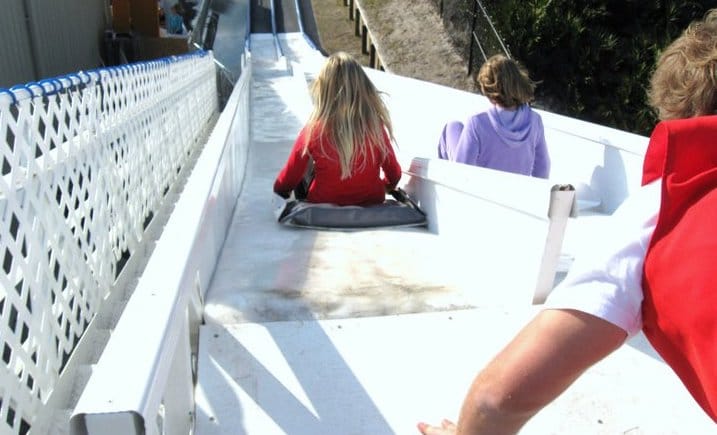 The slide will be positioned in Railroad Park's amphitheater near the ice rink and will stretch 15 ft high and 100 ft. long. The coolest part—the killer city views from the top!
But, how do you get down this speedy, slippery slide? Via custom inner tubes designed specifically for the slide. Pretty cool, huh?
"In the last few years we've worked to create a memorable wintertime experience at the park and make it come alive for visitors in new ways. And based on the looks on the faces of absolutely everyone we've told about the new ice slide, we're doing that on a whole other level this year.

Camille Spratling, Executive Director, Railroad Park Foundation.
How much does it cost to skate and slide?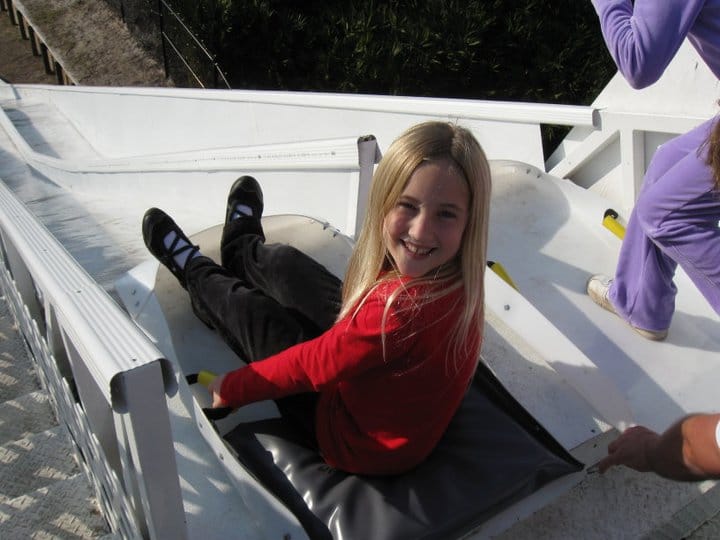 Here's the price breakdown:
Ice Skating: Adults $12, Kids $10
Ice Sliding: Adults $10, Kids $8
Combo: Adults $18, Kids $14
Love a good deal? Then be sure to check out the many special deal days taking place at Brrrmingham Winter Adventure. Just follow Railroad Park on Facebook, Instagram and Twitter for all the must-know info.
When you can visit Brrrmingham Winter Adventure?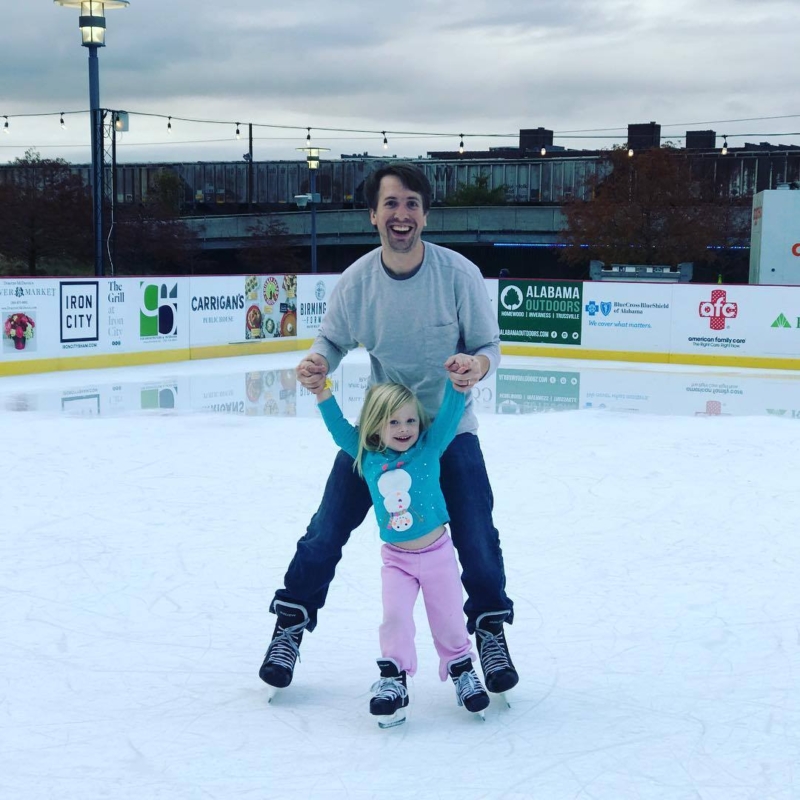 Well I have some great news for you! From November 22-January 5, the rink and slide will be open daily (except for Thanksgiving day and Christmas day). That means plenty of time to squeeze in some laps around the rink or slips down the slide. Score!
Hours are as follows:
Sun.-Thurs., 11AM-9PM
Fri.-Sat., 10AM-10PM
Special hours hit Monday-Thursday from December 2-17. During this time, gates will be open from 3-9PM.
Stay Warm with Drinks and Eats at the Boxcar Cafe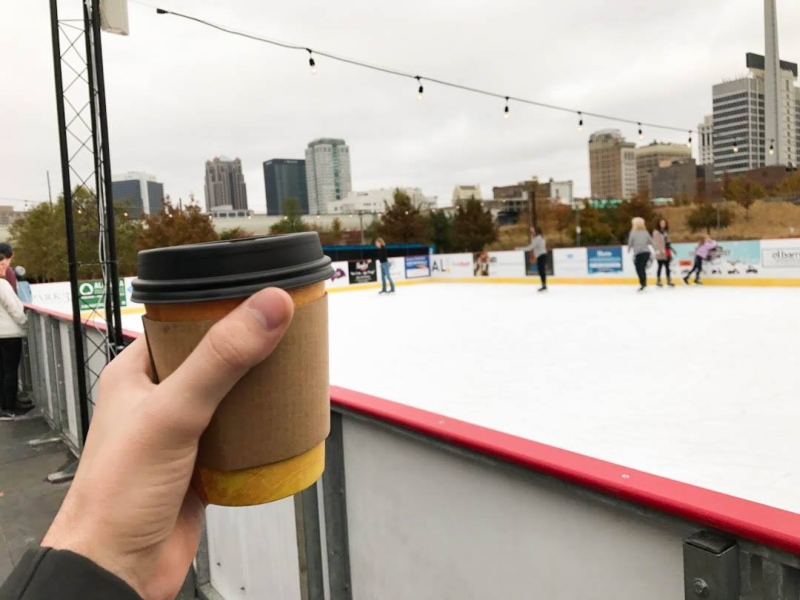 That ice gets mighty chilly! Be sure to glide by the Boxcar Cafe for some body-warming drinks and treats.
Along with Red Diamond coffee and hot tea selections, there will also be a winter menu featuring tasty and toasty meals. Delish!
Are you excited about Brrrmingham Wonderland Adventure returning this year? Will you venture down the ice slide? Tag @bhamnow in your photos!