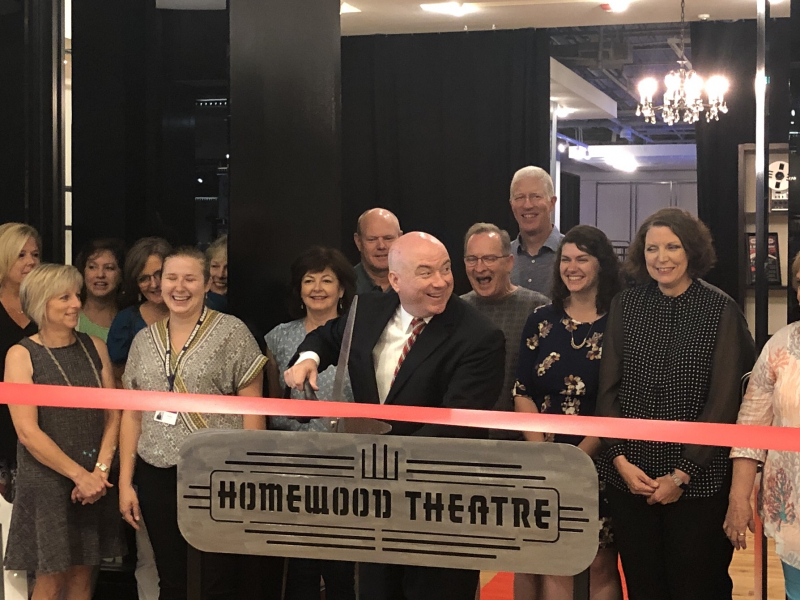 Birmingham has some great theatres, talented theatrical companies and lots of extremely gifted performers. A new location has officially been added to the local community theatre map with Homewood Theatre moving to their new home at Brookwood Village in Homewood.
Homewood Theatre held their official 'ribbon cutting' ceremony at Brookwood Village on Tuesday, August 20. The theatre can be found inside the second level of the shopping center, across from Books-A-Million and just off the food court.
Homewood Theatre move
Kyle Bass, Executive Director of Homewood Theatre explained why the local community theatre decided to move,
"Homewood Theatre started 3 years ago, renting and sharing a space in Homewood. We've been looking for a home to call our own and for a bigger space", with Bass saying, "we're excited to be here at Brookwood Village. We were looking for a place that had access to good restaurants and parking."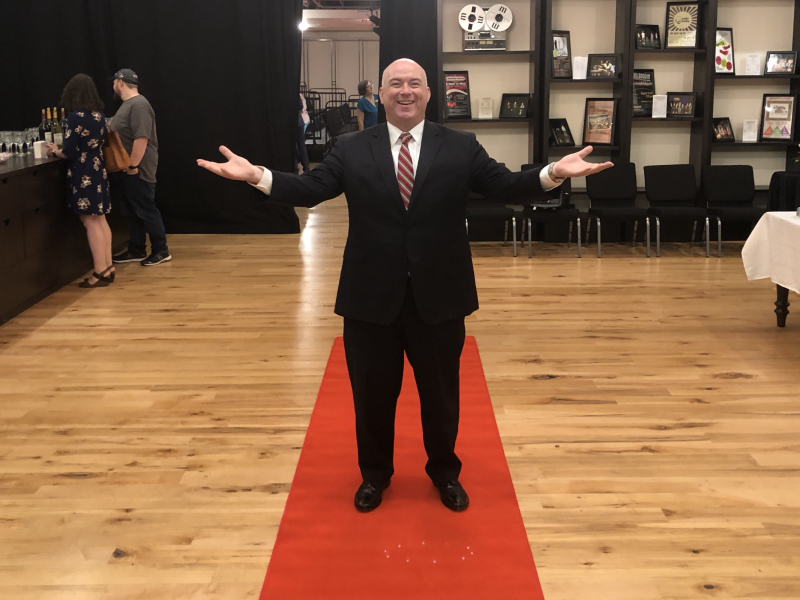 Bass said the new theatre will seat approximately 120, depending on the show and stage setup, and there will be a high caliber of local performers gracing the stage,
"All of our actors are local – it's real community theatre. We have performers from Birmingham but also from here in good old downtown Homewood. We attract actors from over the mountain because our audiences are so good. They mention all the time that we have such receptive audiences, they love to come over and do shows with us".
Refreshments and snacks will be available at shows and Bass mentioned the possibility of offering dinner shows in the future,
"We'd love to do dinner-theatre in the future. Especially if we could get some of the restaurants at Brookwood Village involved to cater."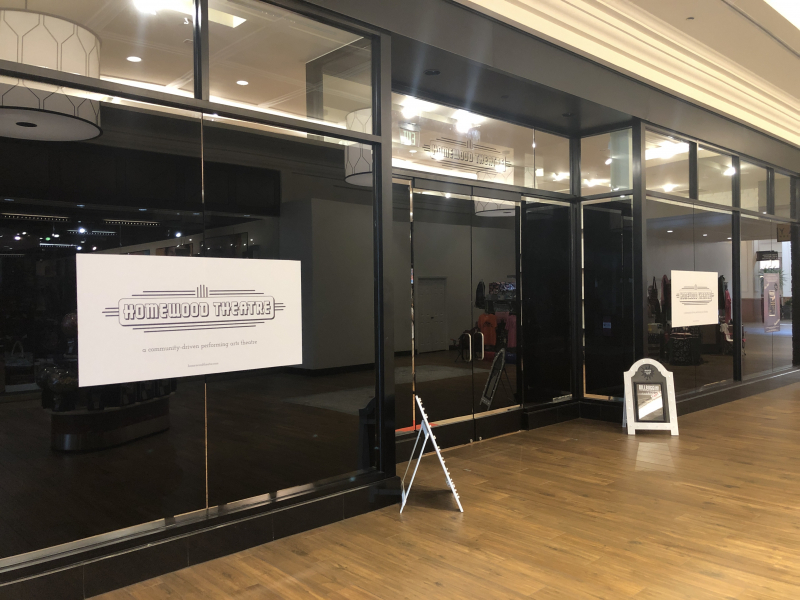 Homewood Theatre is just one of many new ventures moving into Brookwood Village.
Read our previous story: 3 new local shops just opened in Brookwood Village including Darnell's Fun Stuff and White Flowers. More coming soon
Re-purposing a former furniture and home goods store
Homewood Theatre have taken on the space at Brookwood Village previously occupied by 'Z Gallerie', a furniture and home goods store. Bass gave Bham Now a tour and explained how the shelves previously used for stock will now house props,
"We refurbished as much as we could. Old checkouts and fixtures were used for our sound mixing station and refreshments area. The backstage dressing rooms and prop storage shelves have all been created from repurposed materials!"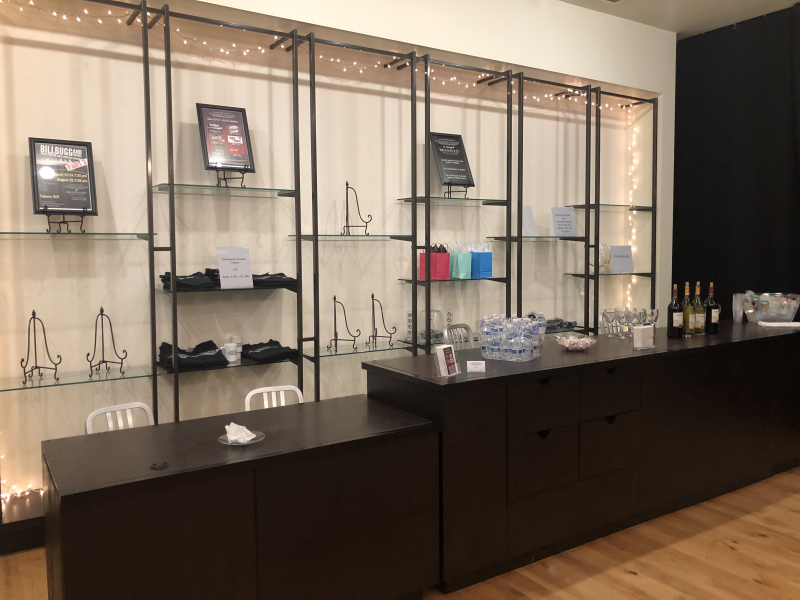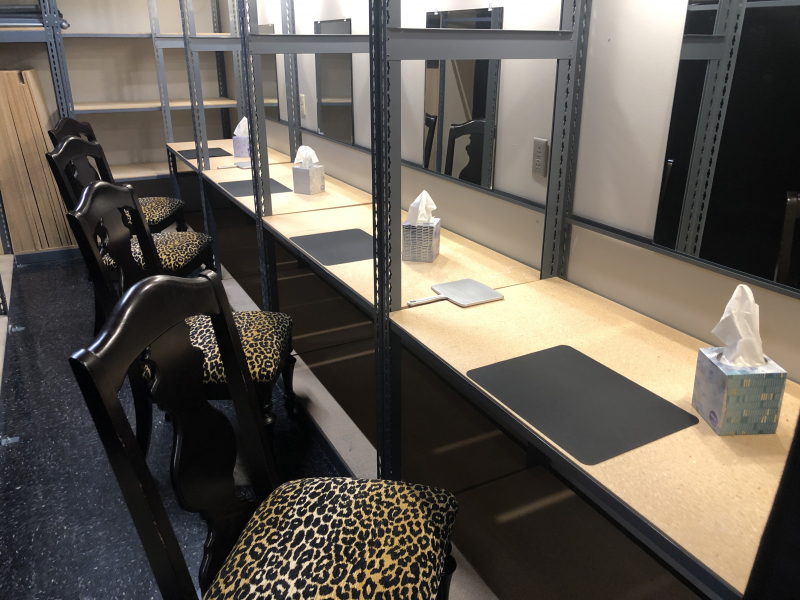 Showtime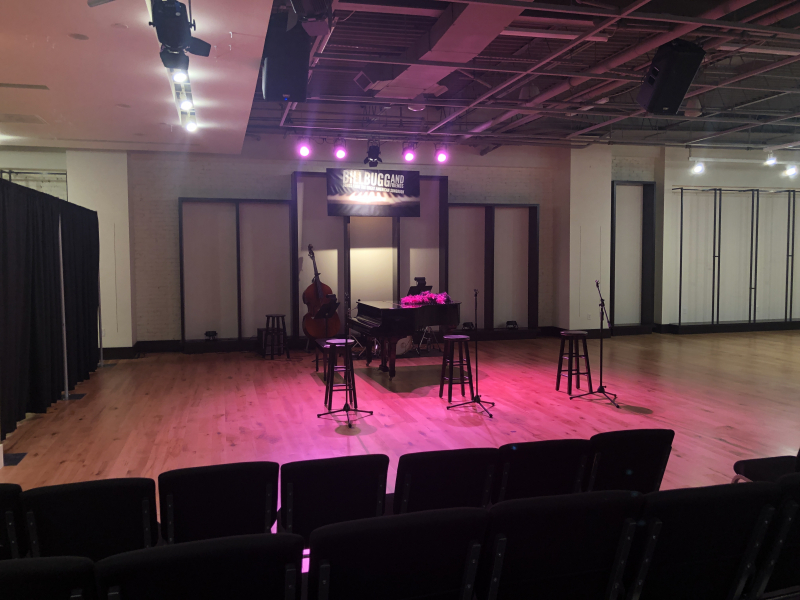 Bass told Bham Now "each show will have two weekends, four shows per weekend. They'll be $20 a head all-in. No ticket fees or additional tax. We have some really funny shows coming up".
Homewood Theatre are looking forward to presenting their opening show, which will be a cabaret style show, Bill Bugg and Friends: Songs from the Great American Songbook – Part 3 (August 22-25)
More information about Homewood Theatre
Performances are Thursday, Friday, and Saturday nights at 7.30PM, and Sunday afternoons at 2.30PM
Website: www.homewoodtheatre.com
Phone: (205) 873-1816
New Location: 725 Brookwood Village, Homewood, AL 35209