Sponsored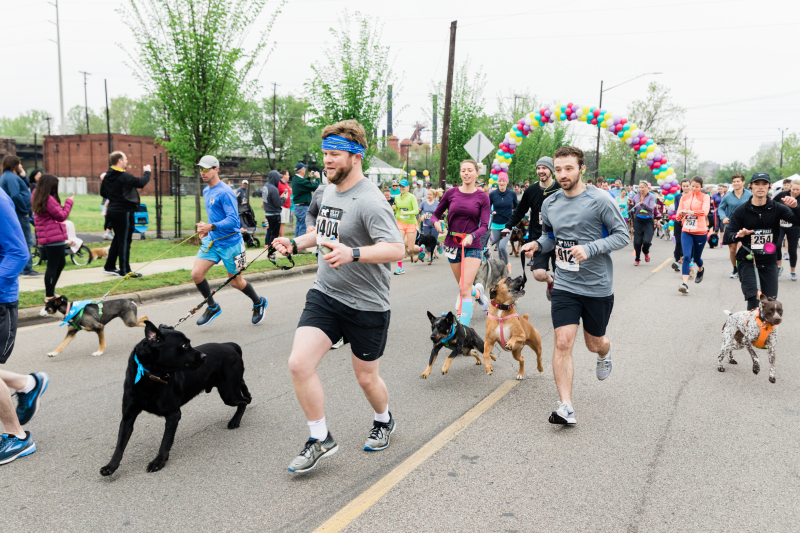 Hand in Paw's Mutt Strut is about to celebrate its 10th "annifursary" on April 20. You and your furry canine friends are invited to join the Birmingham fun. There will be a dog-friendly 5k and a 1-mile Fun Run, followed by a rockin' After Pawty for all on the UAB Campus Green. Register now.
All dog-lovers and running enthusiasts are invited. Bonus points for costume-wearing canines and their two-legged companions.
Meet the hosts of Mutt Strut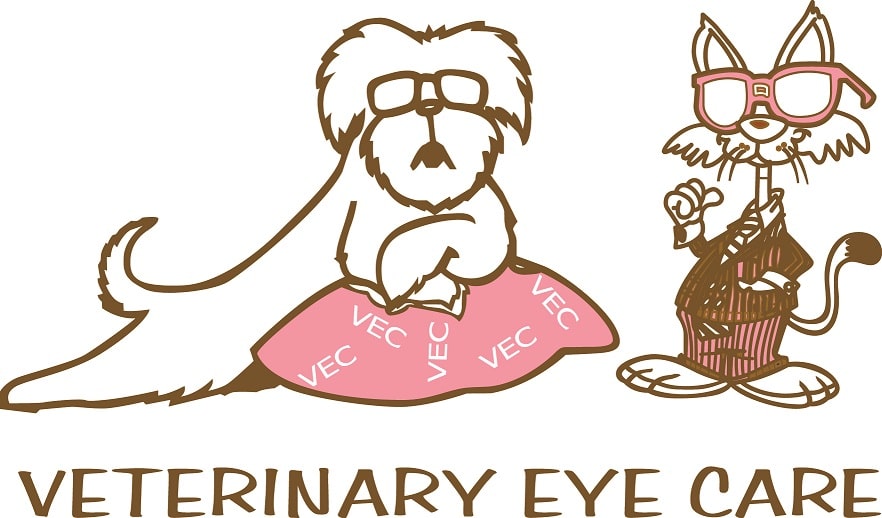 Veterinary Eye Care is the presenting sponsor.
I am so proud to sponsor the Mutt Strutt event in memory of my son Christopher. Hand in Paw volunteers and therapy dogs provide a great service to our community. These dogs touch the lives of others bringing joy and comfort to those they serve.

Dr. Susan R. Nelms, Veterinary Eye Care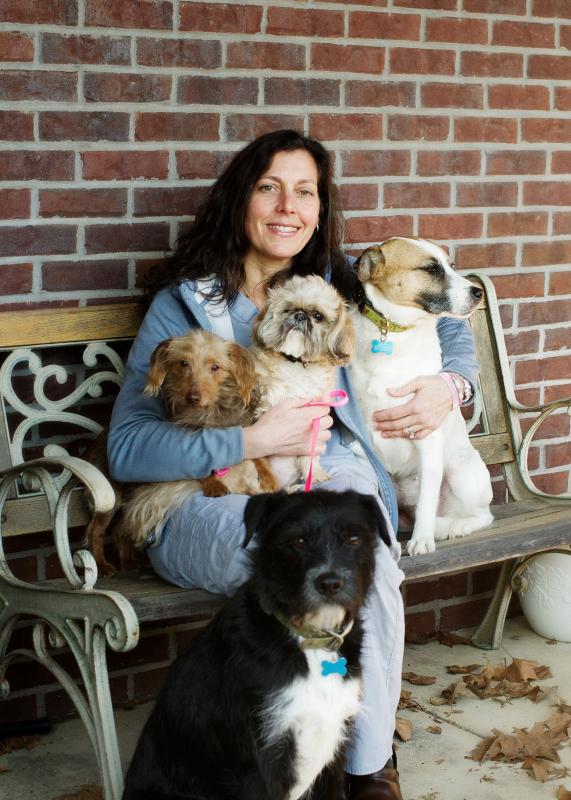 Hand in Paw's Junior Board hosts the event as a way to raise much-needed funds for the important work Hand in Paw does in the community.
What does Hand in Paw do?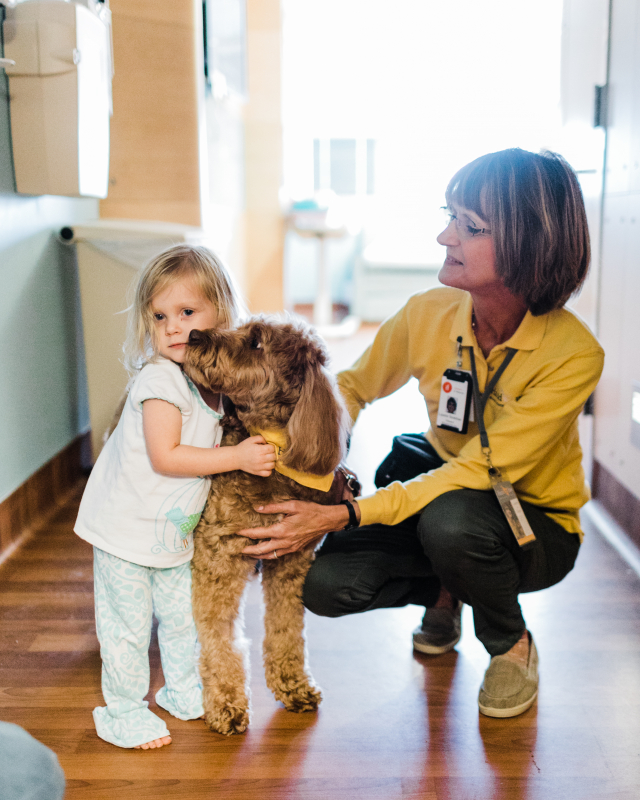 Hand in Paw is Alabama's premier Animal-Assisted Therapy provider and a national leader in this growing field.
They send professionally trained Animal-Assisted Therapy Teams into more than 100 places free of charge. These include medical centers, schools and human services agencies.
Therapy teams bring comfort and joy to everyone involved, because who doesn't love the sight of a sweet animal?

This event raises money that helps Hand in Paw impact the lives of countless people dealing with emotional and physical life challenges across North Central Alabama and Tuscaloosa.
Register for Mutt Strut now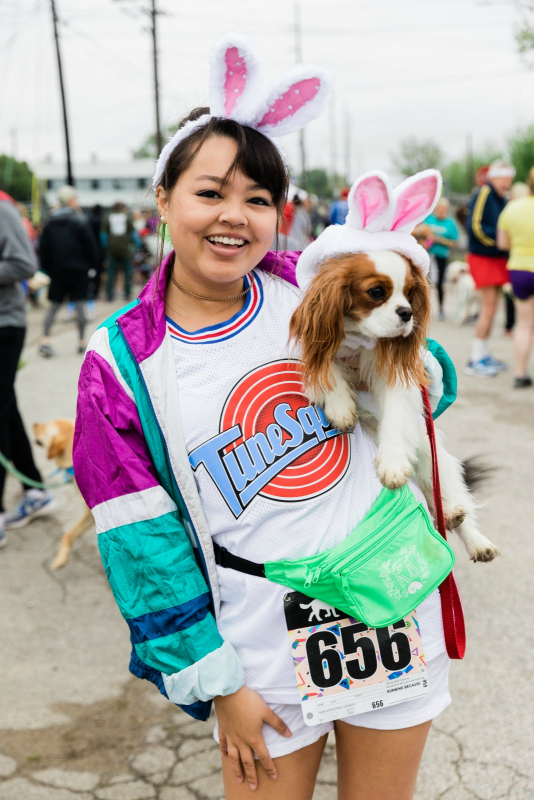 Register now so you don't miss out on this year's furstivities:
5k costs $30
1 mile fun run costs $25
Sleep-in supporters pay $15
Animal participants get in free. Whichever registration option you select (even sleep-in), you get some fun treats:
2019 Mutt Strut t-shirt
Doggie bandana
Awesome swag bag full of goodies
Entry into several award categories
A chance to visit with local vendors in the Vendor Village
Entry into the After Pawty
Here's a little peek into how the fun went down last year:
This year's Mutt Strut is expected to be one for the ages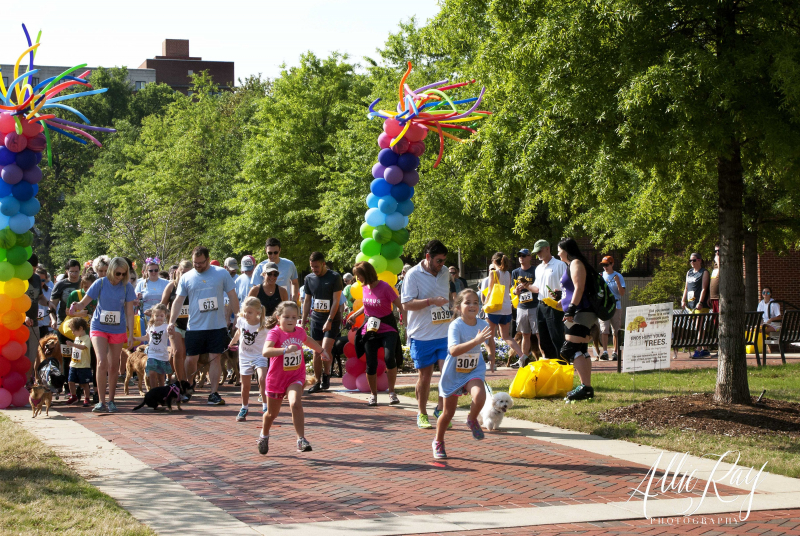 "We are expecting this year's Mutt Strut to be the biggest and best one yet!"
—Ashley Foster, Hand in Paw's Director of Events and Strategic Partnerships
Because Hand in Paw is so excited about Mutt Strut's 10th annifursary, they've added some fabulous features to the event:
Parents—there will be a Kids Zone
Foodies—look for more snack options
Competitors—look out for even more prize categories this year
Here's the morning line up for the 10th annual Mutt Strut
The whole event takes place on Saturday, April 20, 2019 at the UAB Campus Green.
8:00AM-9:30AM: Day of Registration/Packet Pick-up (meaning, if you didn't register beforehand, you can do so on the day of the event; whether or not you registered early, you can pick up your packet at this time)
10:00AM: 5K Start Time
10:30AM: 1 Mile Start Time
10:45AM-12PM: Awards Ceremony & After Pawty
Mutt Strut's Vendor Village will be open from 8:00AM-12:00PM!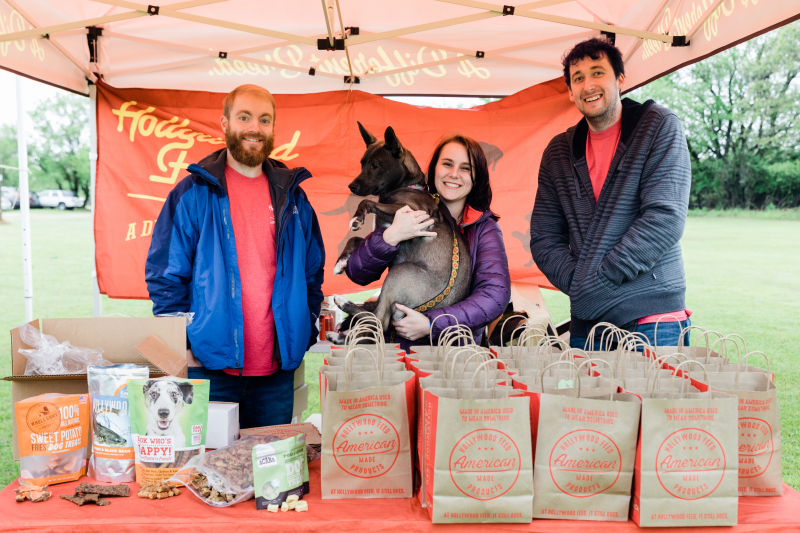 Everything but the actual races will be on the UAB Campus Green, which is in downtown Birmingham between University Boulevard & 10th Avenue and 14th Street South and 16th Street South. The Campus Green is located next to the Campus Recreation Center. Parking is available on the street in the surrounding area as well as in the 16th Street parking deck.
Sleep-in registrants are welcome to come to the After Pawty. If you don't, pick up your swag at early packet pick-up, which is available Thursday, April 18 and Friday, April 19 from 10:30AM-6:00PM at the Hand in Paw office, located at 617 38th Street South, Birmingham, AL 35222.
Prizes and After Pawty fun!
Here are some of the pawsome prizes you or your pup could win:
Fastest Dog (5K)
Slowest Dog (Overall)
Fastest Human (male and female)
2nd Fastest Human (male and female)
3rd Fastest Human (male and female)
Top Individual Fundraiser
Top Team Fundraiser
Best Dog Costume
Best Human + Dog Duo Costume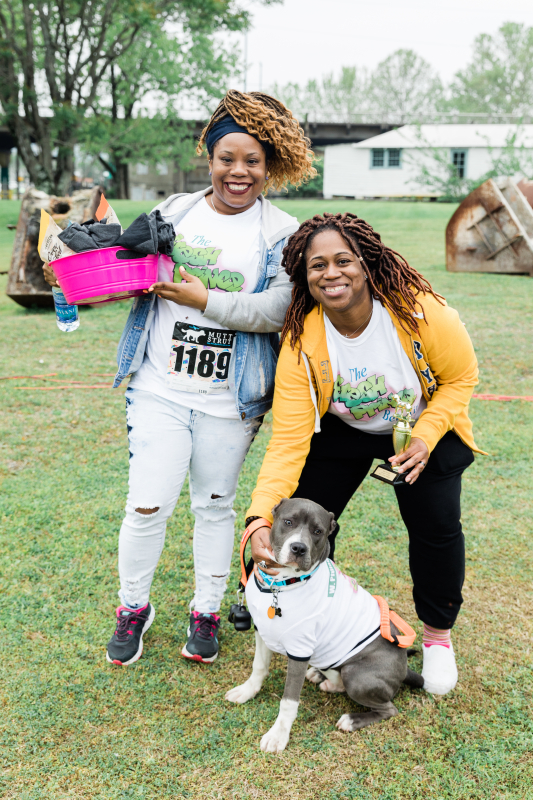 The After Pawty will be held at the UAB Campus Green right after the race from 10:45am-12:00pm. Birmingham vendors, food trucks and music will make it super-fun for all participants.
And, we've heard a rumor that the Disco Amigos will be there. If you don't yet know the Birmingham Disco Amigos, your life will change once you see them in action. They bring the party. Seriously.
You really don't want to miss this biggest, best-ever annifursary celebration. It'll be such a great morning for everyone, and for such a good cause.
Be sure to register to save your spot and get your goodies. Finally, if you want to become a vendor or make a donation, contact Ashley Foster at ashley@handinpaw.org.
Sponsored by: