Sponsored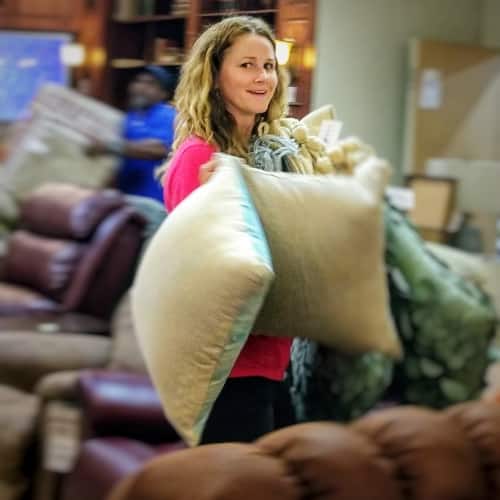 Want to know how to rock a room redo? Give yourself 48 hours (or more) with the  La-Z-Boy team, and let the certified design professionals work their magic for FREE.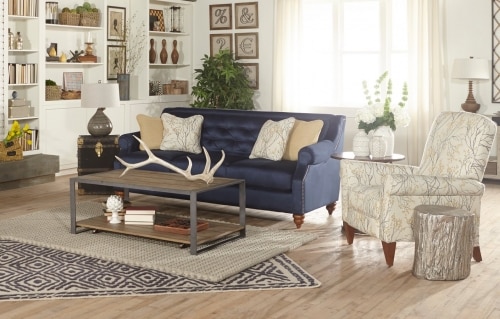 The store is located at 5401 Hwy 280, Greystone
Hoover, AL 35242, and they're open from 10 a.m. to 8 p.m.

I feel like if La-Z-Boy Furniture Galleries  can update most of their gigantic store in 48 hours, then my interior design dreams can come true, too.
They'll be open on Saturday, July 14, with all new inventory and fresh renovations. I was surprised by the rich palette of colors in all the accessories, and the options! So. Many. Options!
Check out the team's progress and catch some professional design tips in this video:
When owner Curt Morris invited me over to watch just how quickly his team of professional designers, along with their corporate counterparts,  completely renovated the La-Z-Boy Furniture Galleries, I was in awe (and exhausted) after watching them.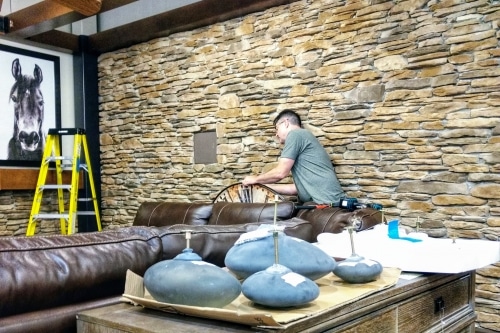 New Looks Everywhere
Using precision, modern design and lots of physical strength to transform a very large space, very quickly, these gals and guys knew exactly what they were doing. Oh, and they completed their renovation undertaking in 48 hours. They can do that for you, too.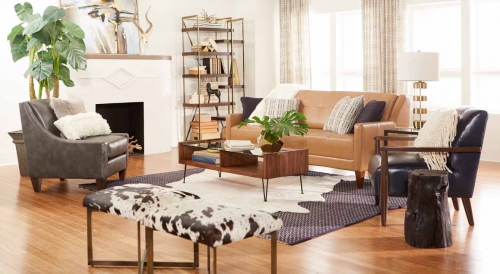 One-Stop Shopping
La-Z-Boy Furniture Galleries offers a FREE in-home design program. That means they will come to your place and take measurements of your room while getting to know your preferences. How is the room being used? Does it need a sofa? A bed? That unique accessory to make it stand out? They'll figure out your needs and wants, and then get to work.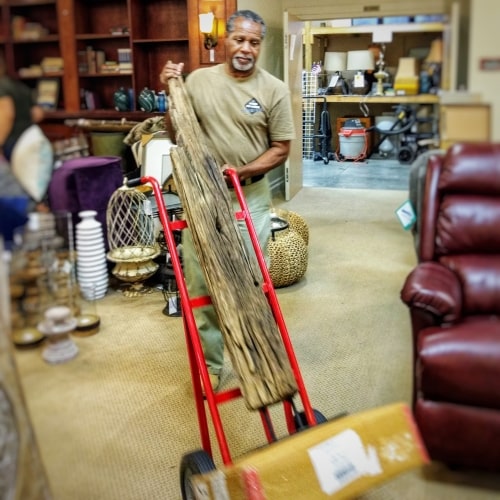 La-Z-Boy: Easy As 1, 2, 3
Here's how it works:
Book a consultation with a design consultant
Meet with said consultant
Design your completely custom piece of furniture, room or whole house
Sit back and let La-Z-Boy Furniture Galleries do all the work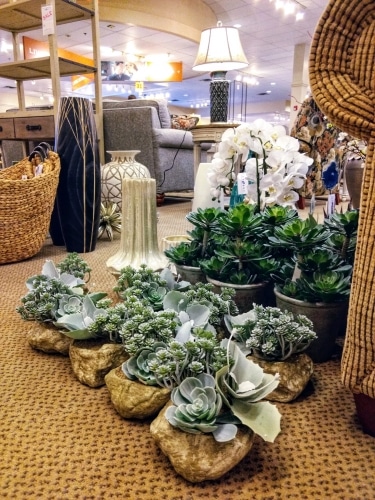 A Whole New Store
From stand-alone furniture statement pieces to accessory upon accessory, I watched the La-Z-Boy Furniture Galleries design professionals buzz around their renovated interior like busy bees, incorporating traditional techniques with styles that speak to many tastes.
"We try to envision what a customer would do to their home, based on their needs, preferences and tastes for a room." -Curt Morris, owner of La-Z-Boy Furniture Galleries in Birmingham.

"We come out to your home, we take measurements, we find out what's important to you. We match the lifestyle you live with your home furnishings, while focusing on your color schemes that you've already established, or we can help you go into a completely new direction."
With their own redo, I noticed a some things. These designers knew exactly where to place each piece of furniture and how to decorate around it without cramming in too many details. If they can do that within their own store, then I'm confident they can do the same thing for me and you.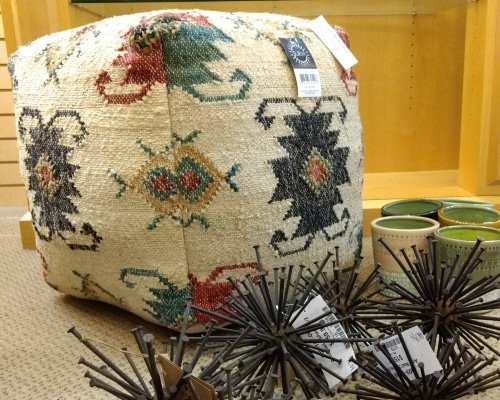 Throws, art work, vases, animal horns—there was so much new inventory on the day I visited that I couldn't keep up. I saw so many pieces I liked, along with options to change the smallest details—like the color of nail heads and the real wood finishes on furniture legs—that it made me think of La-Z-Boy in a different light. They are the ultimate customizers!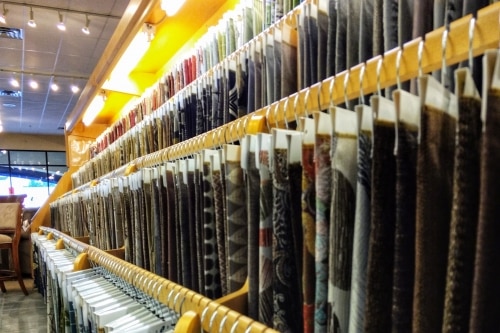 They really are all about the options while giving you the ability to change up the style of your home without breaking the bank.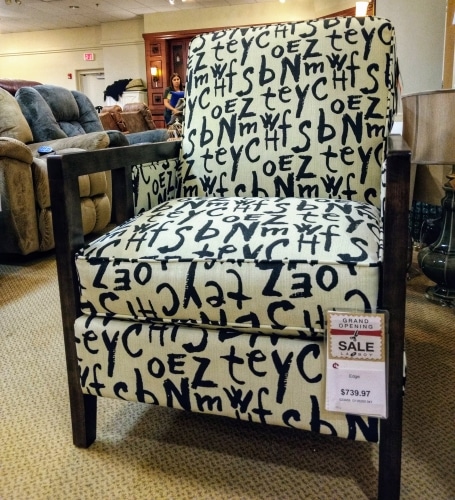 Design With An Impact
I watched these designers dedicate themselves to assessing a room (no matter how large or small) and creating beauty and purpose for it, based on a variety of tastes and preferences.
"We ask personality questions, we figure out what you want to keep or what your sentimental pieces are. We'll suggest things to complement what you already have without giving you too many choices to overwhelm you," Morris said.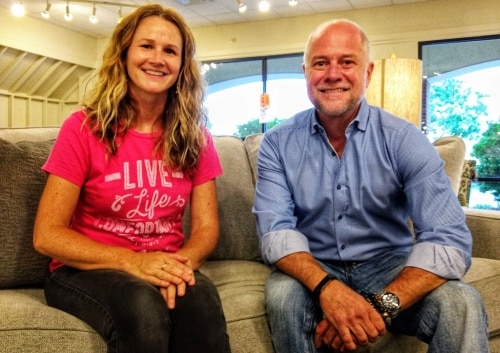 They're Certified
La-Z-Boy Furniture Galleries design consultants are trained and certified, so they know their stuff when it comes to style and especially your budget. Ready for that redo? Stop by! They're located at 5401 US-280, Birmingham, AL 35242, and you can shop online, too.
Sponsored by: