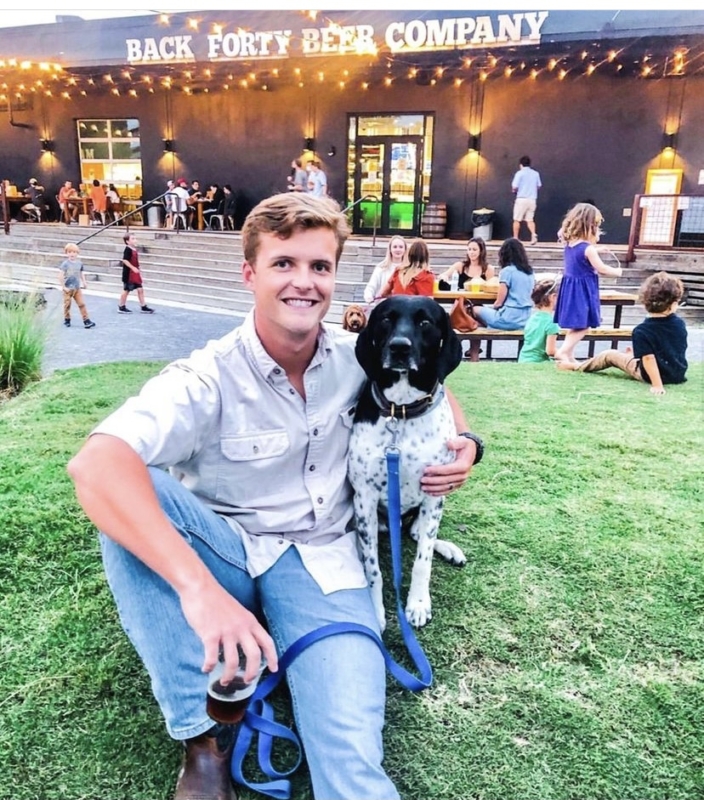 After a year of delays due to the Covid-19 Pandemic, The Summer Olympics are officially scheduled to take place July 23 to August 8, 2021. Get ready to cheer on the U.S. Olympians in Tokyo, Japan as they compete in 33 different sports. Grab a crew, put on your red, white, and blue, and head to these fun sport venues in Birmingham to watch the games.
1. Topgolf Birmingham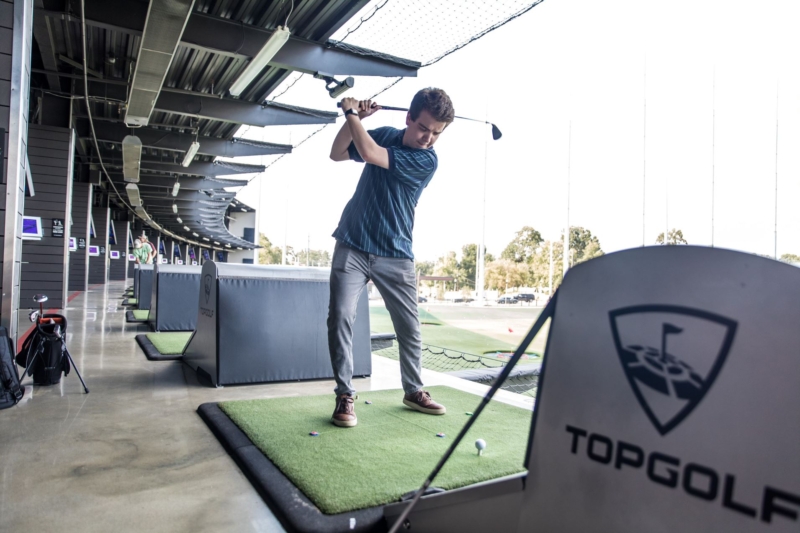 Socialize while practicing your swing at Topgolf. Families, couples, or big groups—it's a place everyone enjoys. This three-story venue has a fun, relaxing, and comfortable environment that will guarantee a great time for watching The Olympics.
Location: 1111 24th St N. Birmingham, AL 35234
Hours: Sunday-Thursday: 10AM-11PM. Friday and Saturday: 10AM-1AM
2. Paramount Bar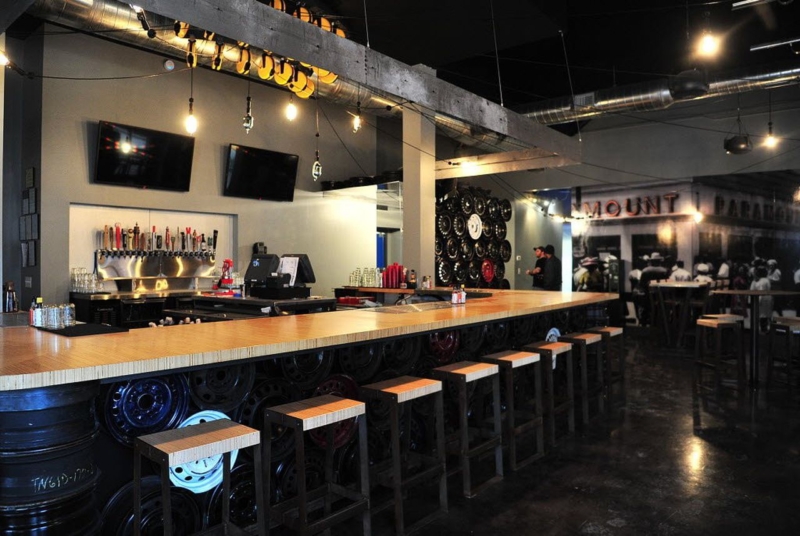 Classic neon signs, a vintage mural and a wall of car rims make this bar arcade a lively and entertaining spot to be. It has become a staple in downtown Birmingham and would be a really fun place to root for your favorite athletes during the Olympics. Plus, their burgers and dogs are hard to beat.
Location: 200 20th St. N. Birmingham, AL 35203
Hours: Tuesday-Thursday: 11AM-12AM, Friday & Saturday: 11AM-1:30AM, Sunday: 11AM-12AM, Monday: Closed
Want to explore more restaurants and bars in Birmingham? check out our local biz guide with over 740 Bham businesses.
3. Back Forty Birmingham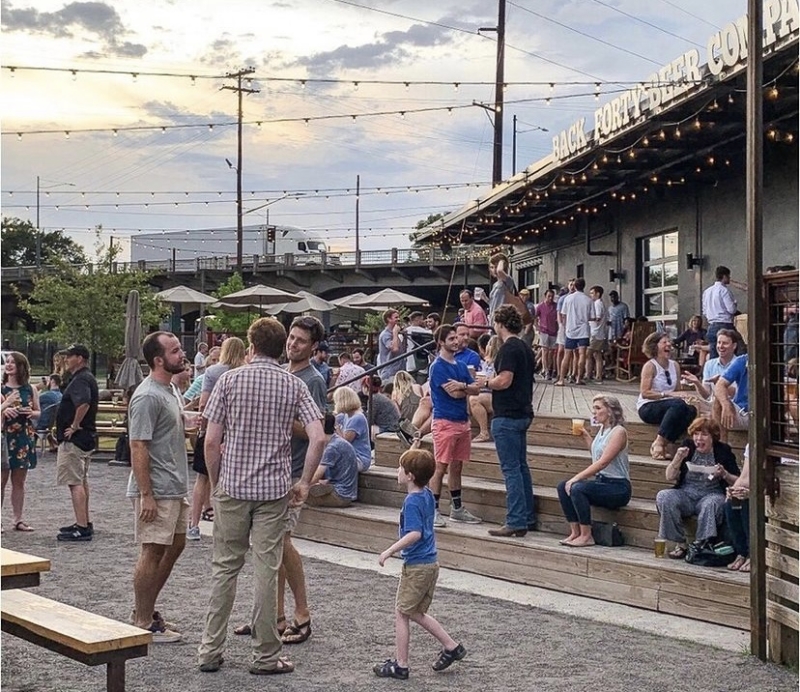 This newer brewery in downtown Birmingham has an expansive beer garden and outdoor, wrap-around porch with rocking chairs and picnic tables as well as an indoor area with a 20' projector TV screen. Bring your pup and order a cold one (or forty😉) while you enjoy watching the games here.
Location: 3201 1st Avenue North Birmingham, Alabama 35222
Hours: Sunday: 11AM-8PM, Monday, Wednesday, Thursday: 11AM-9PM, Friday & Saturday: 11AM-10PM, Tuesday: Closed
4. On Tap Sports Café—Liberty Park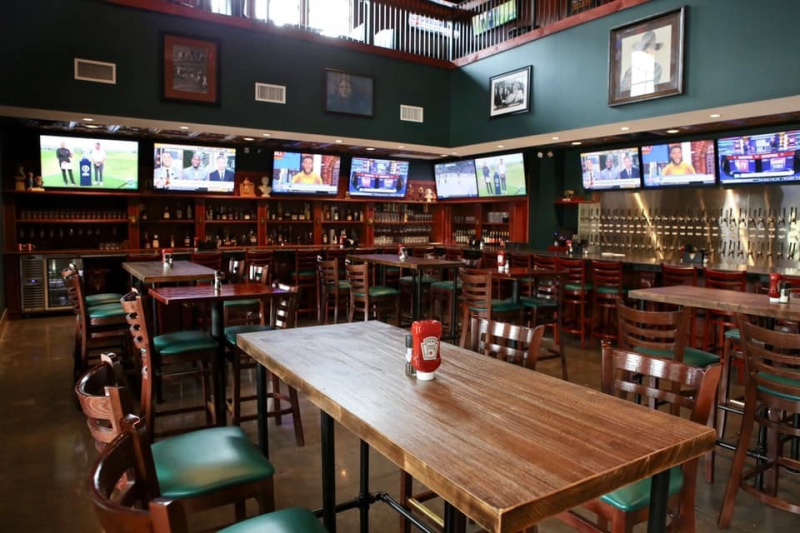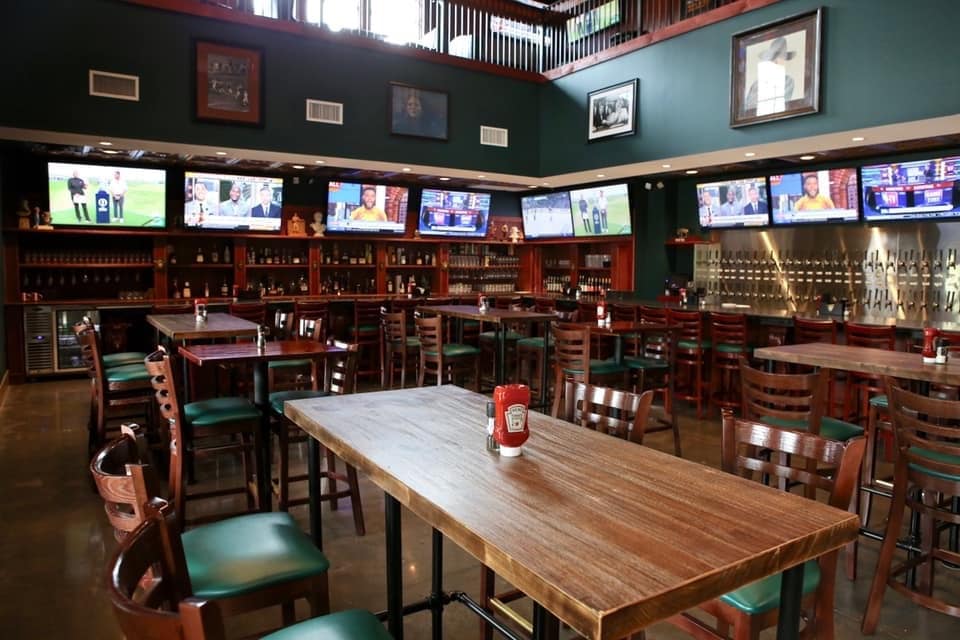 You can always rely on every sport channel to be on display here at On Tap Sports Café. This hearty spot has a pub-styled atmosphere with a wide selection of food and drinks. It makes the perfect location to check out all of the Olympic events.
Location: 11967 Liberty Pkwy, Vestavia Hills, AL 35242
Hours: Every day 11AM-10PM
5. Good People Brewing Company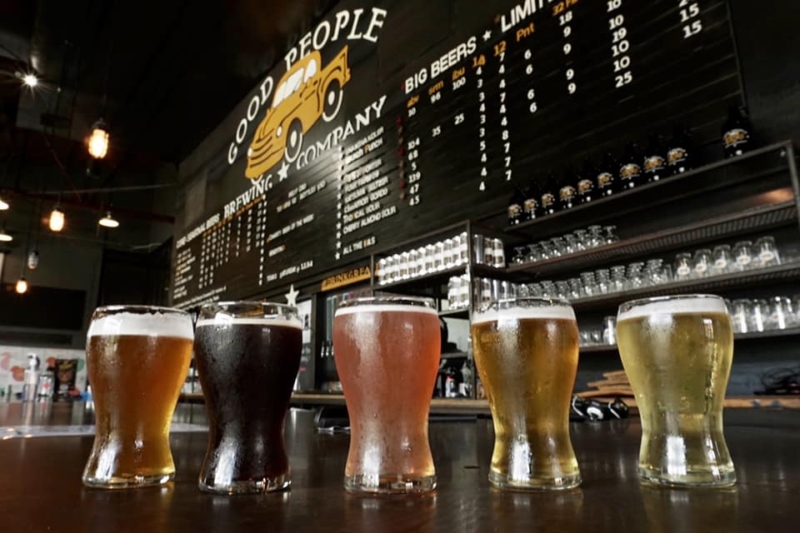 Recognized as the oldest and largest brewery in the state, if you've never been to Good People, you're truly missing out. Their energetic scene and refreshing cold beer make them the ideal place to tune into this year's Olympics.
"At Good People we'll most definitely be showing the Olympic Soccer events! We're huge supporters of the game locally and all around the globe. We've got big screens, plenty of TVs, food, and Alabama's finest brews."

Missy Roll, Good People Manager.
Location: 114 14th St S, Birmingham, AL 35233
Hours: Monday-Wednesday: 12PM-10PM, Thursday-Saturday: 12PM-12AM, Sunday: 12PM-8PM
Did we miss anywhere? Tag us on Facebook, Instagram, Twitter, and LinkedIn and let us know where you plan on watching the 2021 Summer Olympics.