Sponsored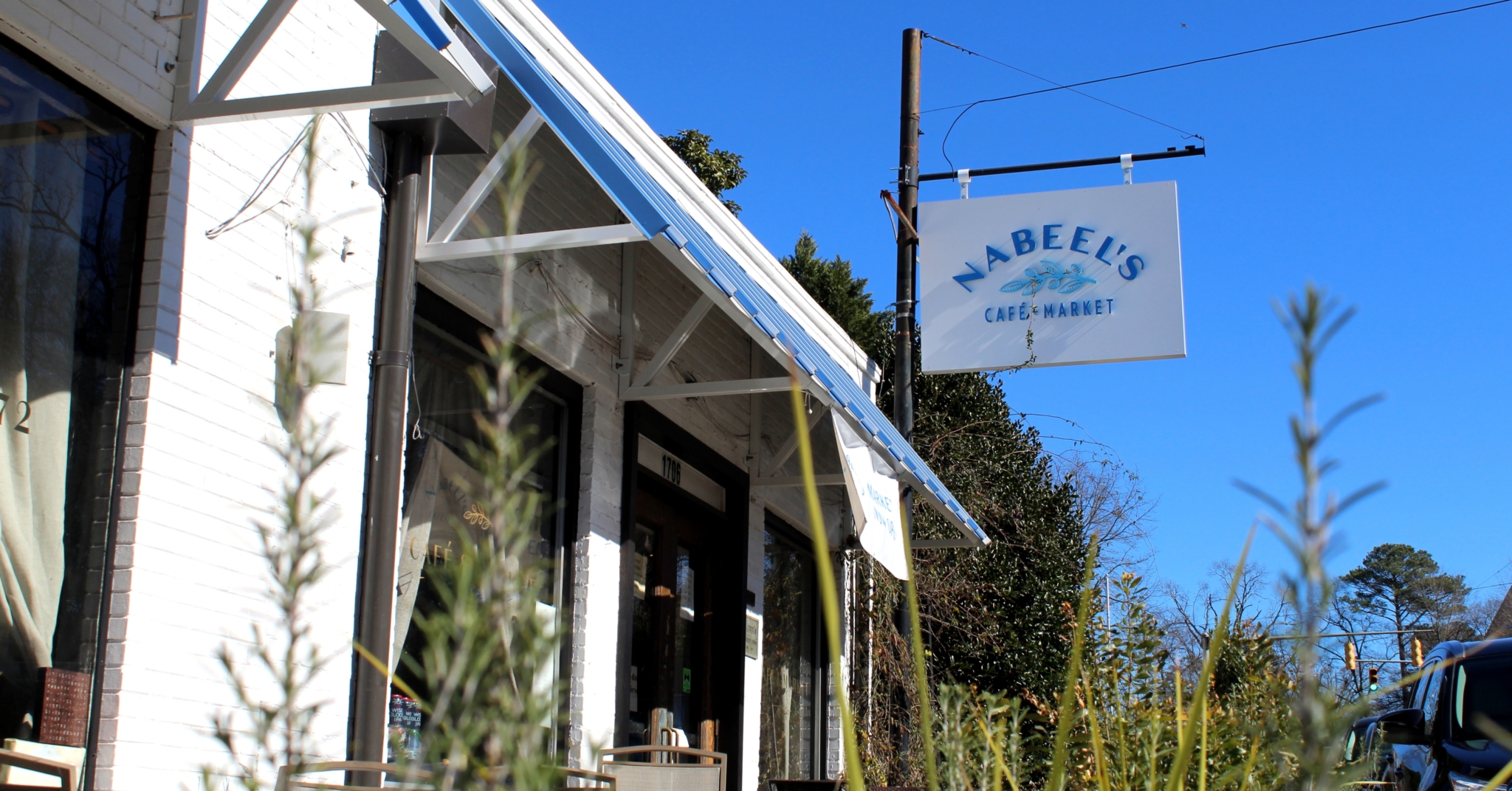 Nestled in the heart of Homewood, Nabeel's Cafe & Market has been whipping up authentic, Mediterranean dishes since 1972. Don't let their age fool you, though. They've made some stellar upgrades you're going to want to see. Check out what this Birmingham original has been up to.
But first—let's get to know Nabeel's, shall we?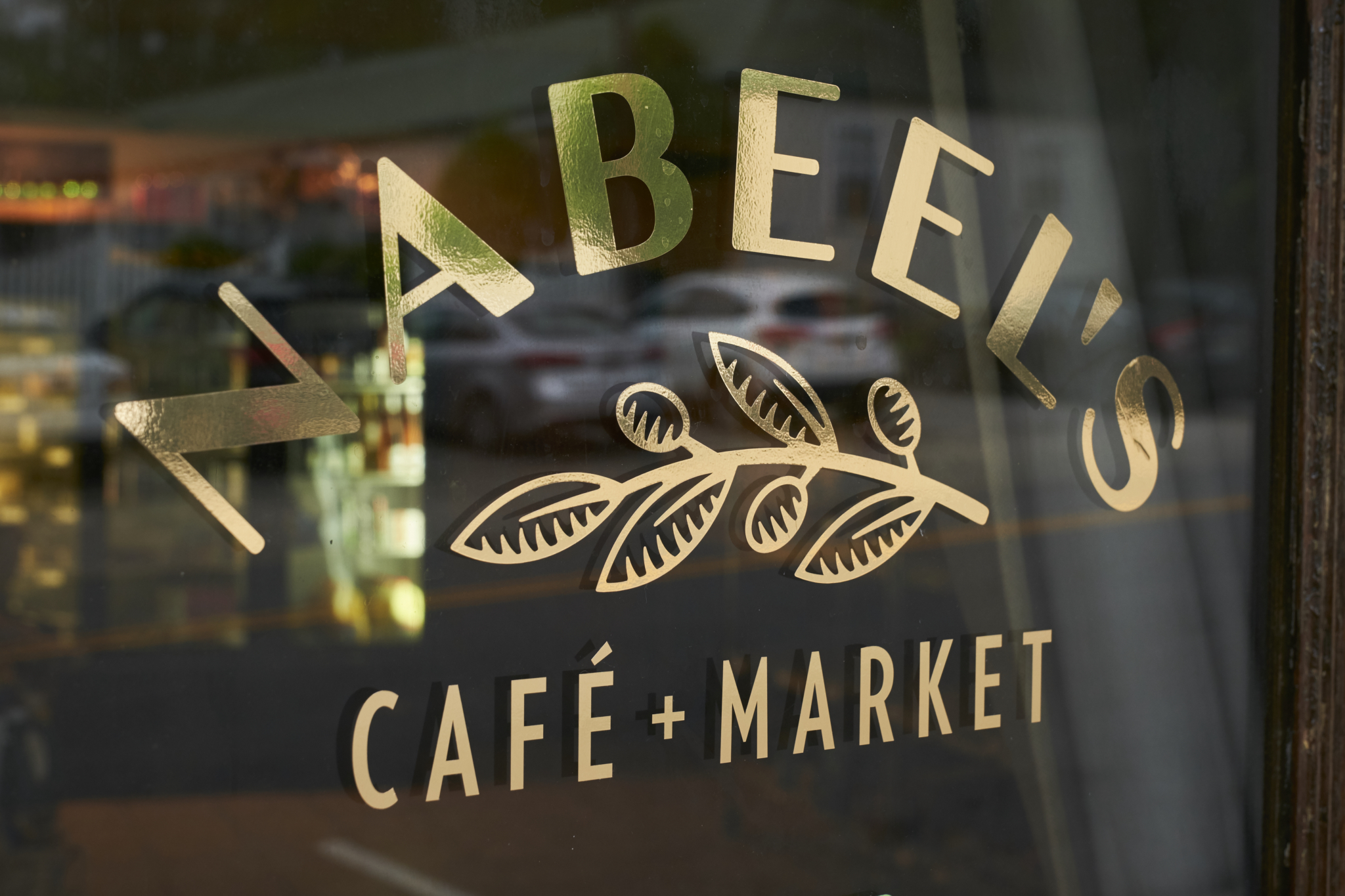 Nabeel's Cafe & Market has been going strong in historic downtown Homewood for 50 years and doesn't plan on slowing down anytime soon. Founded by Nabeel Shunnarah, the sandwich shop and specialty grocery has occupied the cozy corner at 1706 Oxmoor Road.
For years, the market that sits adjacent to the cafe has been one of the few places in The Magic City to buy imported European and Mediterranean ingredients.
New owner Ramsey Duck took the reins in 2017, but you can rest assured that the warm, fuzzy feeling you find at a small neighborhood business remains the same.
What's new at Nabeel's?
Have you heard the saying "don't fix it if it isn't broken?" Well, consider Nabeel's an exception. To keep things modern and current, they've expanded the menu as well as given upgrades to the cafe and market. Here's what's new.
An expanded, drool-worthy menu
Many traditions and fresh ingredients have remained the same since the beginning. However, last year Nabeel's decided to spice things up with a breakfast and brunch menu because one thing is for certain—Birmingham loves to brunch.
The expanded menu features dishes like Spanish Omelettes, Shakshuka, Frittata, Banana Bread French Toast, American breakfast dishes and more.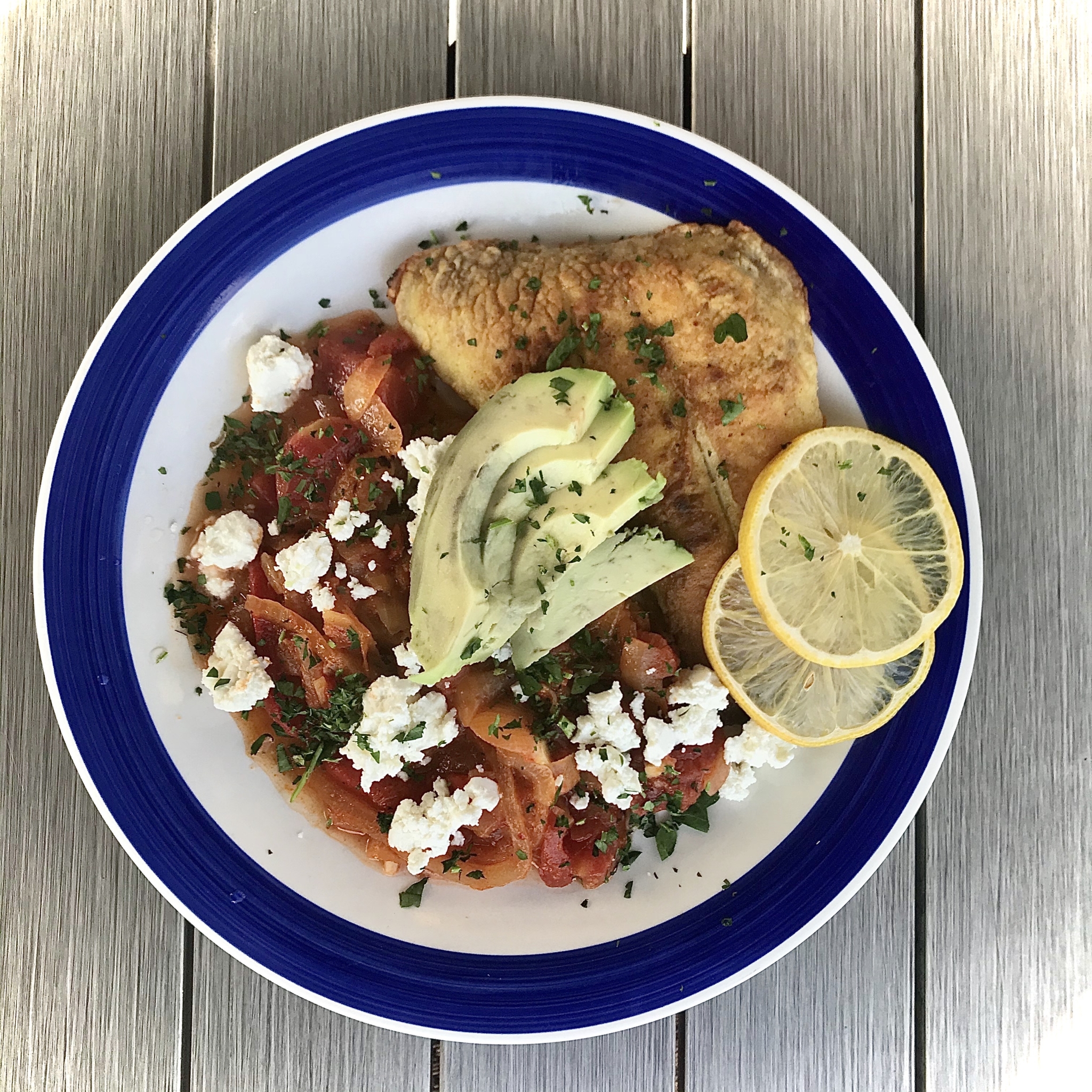 Here's a little pro tip. Each week, be sure to keep an eye out for Nabeel's weekly chef's menu that has included steak skewers, Moroccan Snapper, Mac & Cheese, Grouper Sandwiches and other options that are bound to become a new favorite.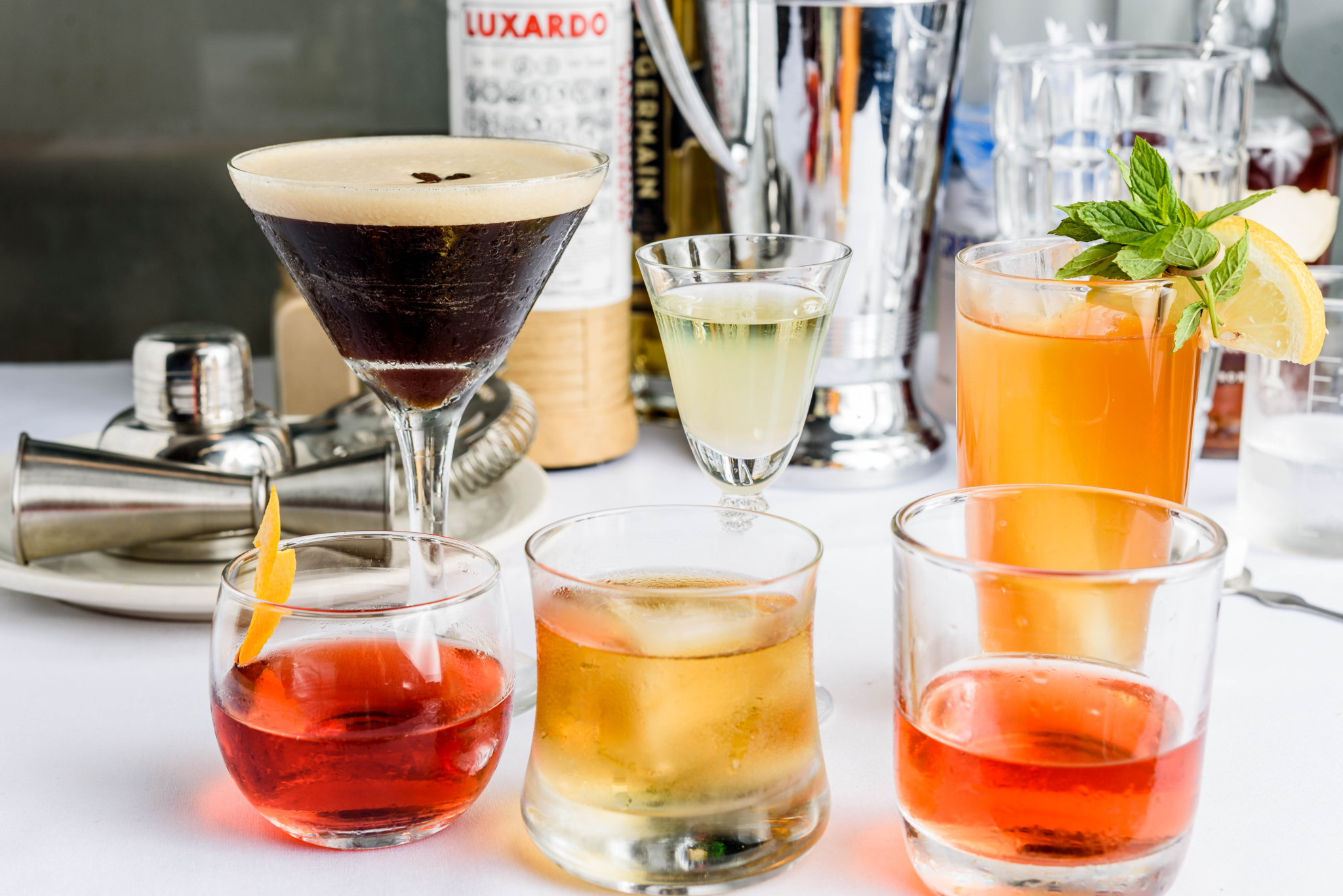 Of course, you're going to need something to wash all this delicious food down with. Nabeel's upgraded their drink menu with draft beer options rotating on tap, a new wine list and a fresh cocktail menu that'll have you making any excuse to grab drinks with friends.
An upgraded look + additional parking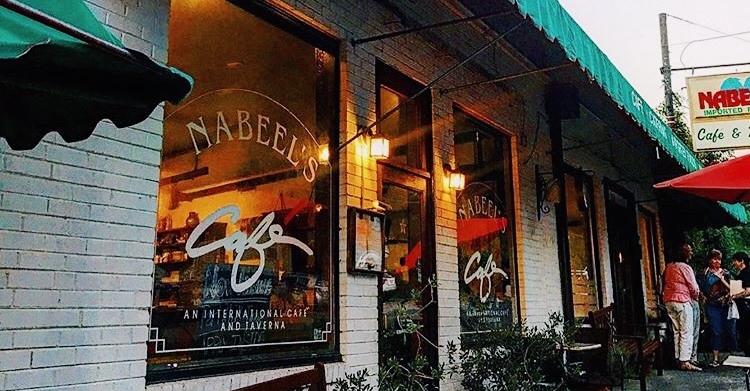 If you've driven past Nabeel's you may have already noticed some creative additions. Last year, it was out with the old and in with the new. If you combine the new signage, awnings with Mediterranean-inspired colors and graphics, you'll get the new, elevated Nabeel's facade.
Oh and let's not forget those additional parking spaces. We Birminghamians know just how important parking is. It's a hot commodity considering that Nabeel's is in the heart of downtown Homewood and right across from Homewood Central Park.
Don't worry. Your international market is still there, but in a new spot
Nabeel's international market is impressive, to say the least. It gives me major European, bodega vibes. For years it has served as a one-stop-shop for imported European and Mediterranean ingredients in the Birmingham area.
During their recent renovations, Nabeel's relocated the iconic corner market to the top dining room space. You can still find all of your favorite, fresh ingredients at its new spot adjacent to the dining area.
Don't underestimate a good bathroom glow up
"Is the restroom nice?" is something I often ask when checking out a new restroom. It says a lot about an establishment in my opinion. Just like their food, it's all in the details at Nabeel's.
Along with an elevated facade, they upgraded their restrooms to add to the whole experience. Fresh paint, new tile and gold hardware accents are some of the details you'll notice when you visit.
Ready to plan your visit?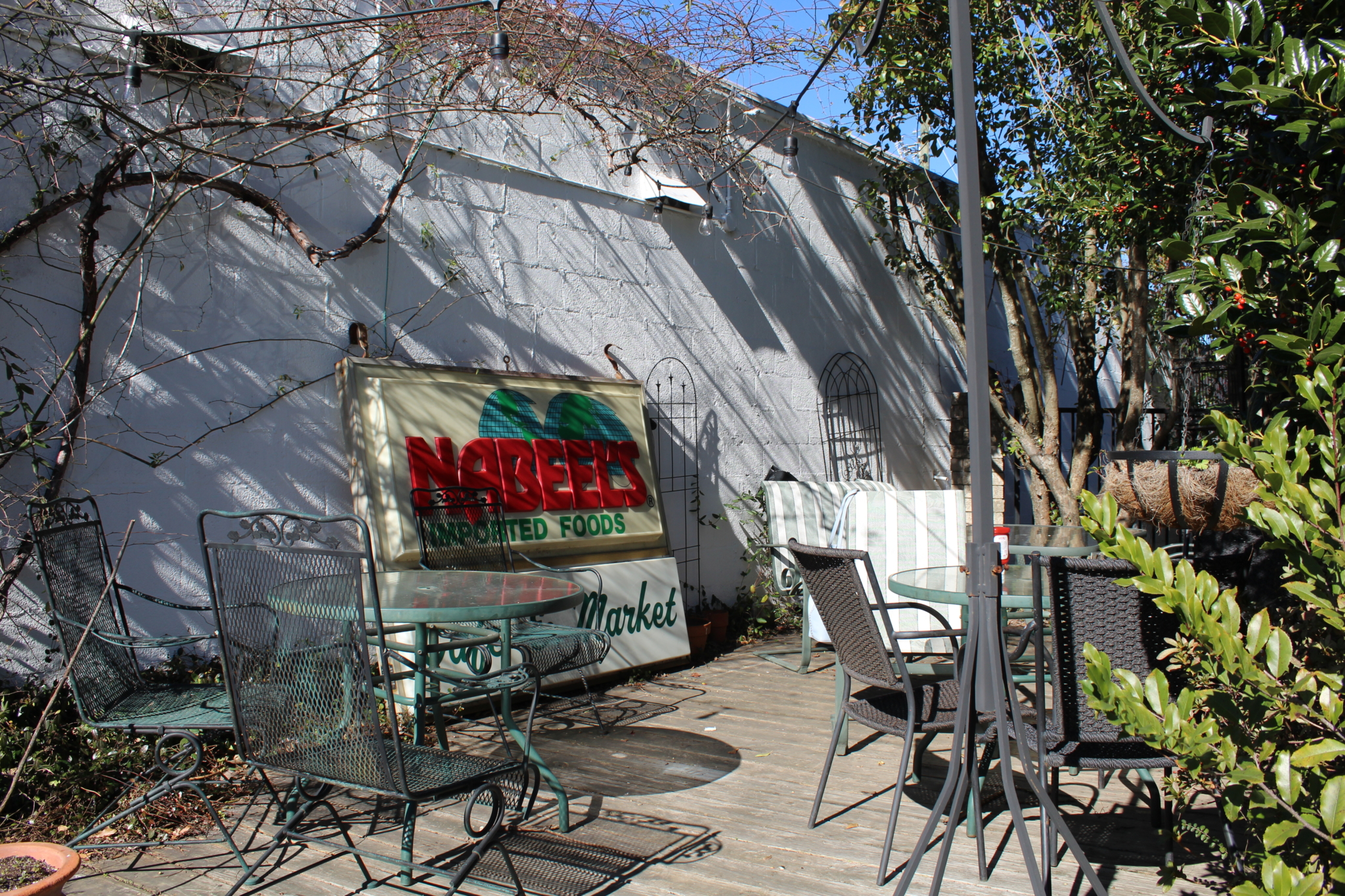 Round up your fellow foodies and visit a Birmingham staple. Supporting local has never been more important, but Nabeel's makes it easy (and tasty).
Nabeel's Cafe & Market is open for socially-distanced indoor dining or you can enjoy their adorable, Insta-worthy patio as the weather begins to warm up.
Address: 1706 Oxmoor Rd, Homewood, AL 35209
Hours: Mon-Thurs 8AM-8PM | Fri 8AM-9PM | Sat 10AM-9PM | Sun 10AM-3PM
Phone: (205) 879-9292
Want to keep up with one of Bham's favorite restaurant? Follow the Café and Market on Instagram, like Nabeel's on Facebook, and be sure to drop by soon!
Sponsored by: