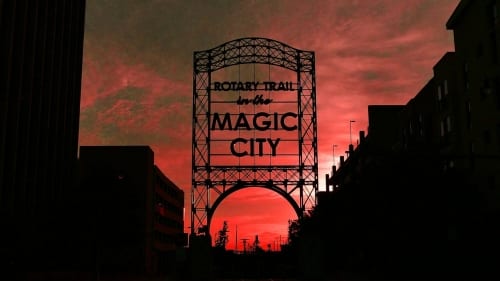 For those who became familiar with "Rotary" only after the recent opening of Birmingham's Rotary Trail, it should be known that the influence of the organization behind that name extends far beyond this half-mile length of land. As in, around-the-world far.
That is one of the primary appeals to Betsy Bugg Holloway as she takes over on July 1 as the third female president in the 104-year history of the Rotary Club of Birmingham. Holloway likes to think big, and she has an ideal ally in the RCB and Rotary International.
Their biggest idea has been nothing less than the worldwide eradication of the crippling disease polio, an ambitious goal that is close to becoming reality after more than 30 years of effort by Rotary. In 2016, there were only 37 reported new cases of polio (a disease that once afflicted millions), and there have been just six reported new cases so far this year.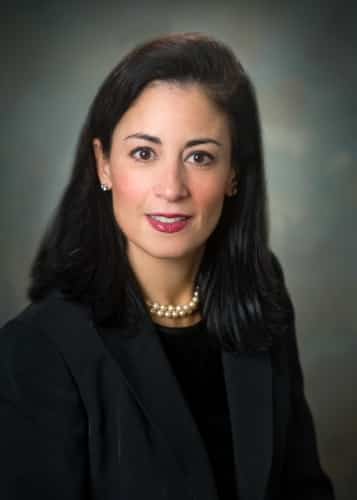 This decline is thanks in large part to a $1.5-billion fundraising campaign by Rotary that began with the launch of its polio immunization program PolioPlus in 1985. And a significant portion of that endeavor has come from the Rotary Club of Birmingham, especially since it is the largest Rotary Club in the world with approximately 640 members. In fact, former Samford University and RCB president Leslie Wright was the first chairman of the PolioPlus program.
"So our Rotary Club here in Birmingham was involved in starting that worldwide fundraising effort that could lead to polio eradication. That would be a phenomenal accomplishment," Holloway said with obvious pride in her voice. "Every newly diagnosed case of polio is quite possibly the last new case of polio. We are very close to eradication.

"The Bill & Melinda Gates Foundation and Rotary International have pledged $450 million over the next few years to assure we win this fight. Rotary is a wonderful organization. We do big things, and it's a great honor to be involved in a leadership role."
Holloway, who is Vice President for Marketing and Communication and professor of marketing at Samford University, said RCB is involved in numerous local service projects as well. The most noticeable is the Rotary Trail, which was created in honor of the club's 100th anniversary.
"The Rotary Trail is a great example of what public-private partnership can do, and the change you can make as a civic organization if you have a plan and work to collaborate with the right people," Holloway said.
The Rotary Club of Birmingham also is heavily involved with local educational programs. The club's Pre-K Learning Initiative, for example, focuses on providing funds and strategic leadership to improve learning opportunities for Pre-K children.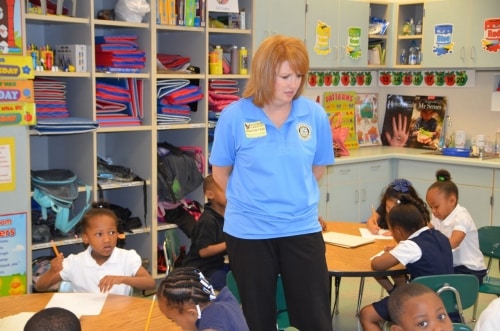 The club also works in partnership with the Birmingham Education Foundation to conduct half-day career academies for high school students. RCB members meet with students for one-on-one mentoring that includes advice on improving interviewing skills and general career preparedness.
On a global scale, the club is working with the UAB Comprehensive Cancer Center in an effort to improve early detection of breast and cervical cancer in women in Sri Lanka, a country lacking in such basic medical equipment as mammography machines. RCB member Dr. Edward Partridge, director of the UAB Comprehensive Cancer Center, and several other club members have traveled to Sri Lanka in recent years, a trip Holloway hopes to make during her tenure as president.
Another item on Holloway's agenda as club president involves tree planting. Incoming Rotary International president Ian Riseley of Australia has stated that one of his goals is to have each of the world's 35,000-plus Rotary Clubs plant one tree for every club member.
"In the case of our club, we have a lot of members, so that's a lot of trees," Holloway said. "So we will be identifying somewhere in the city where can make a difference in that area. (Riesling) believes in the ability of the human race to engage in action that will protect and preserve the earth. That will be an exciting and important project."
Holloway also wants to come up with a new project specifically for the Rotary Club of Birmingham, after the organization spent several years devoting so much time and energy toward the creation of the Rotary Trail.
"The Rotary trail was an immense project for us," Holloway said. "Now the question is, what's going to be the next big goal for our club? We're a group of doers. We're a pretty ambitious group. So we're in the process of a lot of dialogue and discussion within the club. Several committees have been formed looking at ways we can collaborate and advance the community.

"Is it something in education? Is it something within a specific community, or overall regional cooperation? What's the next thing that we're going to put significant resources towards? Right now we don't know, but I hope it's something we can identify soon."
Holloway will be leading all these efforts for the next 12 months while also maintaining her role at Samford, as well as serving on the board of directors for the Public Affairs Research Council of Alabama, the YWCA of Central Alabama, Scholarships for Kids, and the Alabama Symphony Orchestra. She also is married with two daughters, Brooke and Bebe.
"I'm blessed with a very full life," Holloway said. "Time management is the key. I'm not saying the train is always on the track. Occasionally it veers off. My biggest challenge is just doing everything I want to do. But what a great thing to say, that you have more you want to do in life than there is time to do it all.

"I am just honored and grateful for the opportunity (to be RCB president). I'm a big believer that you get out of things what you put into them, and this is a group that is worth investing the time in. There are a lot of amazing people in this club, and together we're doing some wonderful things."