Full Time
This position has been filled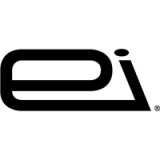 Website EBSCO Industries
EBSCO Industries Inc
Headquartered in Birmingham, Alabama, Moultrie Mobile (www.moultriemobile.com) is a rapidly scaling software and cellular camera platform used by hunters, property owners, jobsite managers, and others for real-time remote monitoring. We take pride in developing deep user understanding, obsess about the details, and go the extra mile to show our users we love them. Moultrie is first and foremost customer driven – hardware, software, marketing, and customer success teams collaborate to deliver a quality user experience. As a business unit of EBSCO Industries (www.ebscoind.com), we offer the stability and benefits of a firmly established corporation while operating as a growth-focused team with the entrepreneurial spirit of a startup.
We are guided by the following principles:
We put the customer first.
We are curious and seek to learn.
We take ownership.
We are grounded.
We win as a team.
We are builders working with relentless energy, urgency, passion, and drive.
We innovate, experiment, and take risks.
Moultrie Mobile, the fastest growing product segment within PRADCO Outdoor Brands, is looking for a new SQL Developer! With state-of-the-art technologies and partnerships with Verizon and AT&T, Moultrie Mobile has been a game-changer in the outdoor market. Supporting this revolutionary product is a skilled team of software engineers working within an agile process to develop cutting edge web and mobile solutions. The SQL developer is a critical hire focused on ensuring all Moultrie Mobile capabilities are functioning at peak efficiency.
On a day-to-day basis, the developer will use their fine-tuned database design/development experience in optimizing and enhancing new and existing data processes. Key Responsibilities include but are not limited to:
•  Design, implement and optimize database(s)
•  Write stored procedures and ETL packages to support database activities
•  Design and build environment using Azure
•  Support views, reports, stored procedure, and job creation to support end users and software                     development solutions
•  Support data manipulation, generation, and cleanup requirements
•  Manage evolution of database environments throughout the software development cycle
•  Monitor and troubleshoot operational database system issues
•  Work hand in hand with application developers to deliver value to end users
Basic Qualifications:
•  Bachelor's degree in Computer Science or a similar field.
•  Minimum of 4 years of experience working as a SQL Developer
•  1 year of experience working in an agile/iterative development environment.
Preferred Qualifications:
•  SQL Server 2014/16, Good SQL & ETL skills
•  Knowledge of best practices when dealing with no-SQL databases.
•  Some experience/knowledge of Azure Cosmos DB
•  Strong proficiency with SQL and its variation among popular databases.
•  Skilled at optimizing large complicated SQL statements.
•  Knowledge of best practices when dealing with relational databases.
•  Capable of configuring popular database engines and orchestrating clusters as necessary..
•  Capable of troubleshooting common database issues.
•  Familiar with tools that can aid with profiling server resource usage and optimizing it.
Nearest Major Market: Birmingham
Job Segment: Developer, SQL, Database, Telecom, Telecommunications, Technology