Full Time
This position has been filled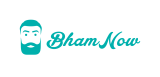 Website Bham Now
B.S. in Marketing or Digital Media
Bham Now is seeking a full time Social Media Manager to lead the strategy and execution of all of its social media channels.
The Social Media Manager will ensure that the brand of Bham Now, Bama Buzz (and any other brands produced) will be represented consistently and effectively across all channels.
The successful candidate will have strong creative and analytical skills and will be familiar with standard key performance indicators (KPIs) for every social channel. The candidate will interface often with clients and staff and must have excellent verbal, written and presentation skills.
Some duties will include the following:
Produce and implement platform-specific marketing strategies and policies that align with the business goals of Bham Now and its clients.
Own and build out social media content publishing calendars.
Directly create, curate and publish content as well as oversee content published by others.
Oversee the editing, approval and scheduling of all posts for all platforms
Design and implement campaigns with varying objectives on social channels (e.g., product launches, rebrands, awareness campaigns, contests, etc.)
Measure, test and report on social strategies and campaigns using analytics tools.
Engage with brand followers and fans on social channels.
Lead other members of our team on best practices for sharing content and increasing engagement.
Consult with Bham Now clients, as appropriate on their social media performance.
Stay informed with continuous learning on trends and tools in social media, digital marketing, technology and advertising.
Important skills
You're Strategic
You understand the 'why' behind utilizing various social channels including the similarities and differences between them. You know how your work supports our brand's broader marketing goals.
You're Data-Driven
You must have familiarity with the basics of what to measure on every channel and why. You have proven experience in utilizing analytics to show ROI on various channels. You love to monitor trends and you are constantly learning how to improve each post and each channel.
You're Creative
You have opinions about what works for brands in social media – and what doesn't. You know how to create effectively with writing, design, photography, video. You know how to determine what our audiences will want to see and engage with. You believe in A-B testing and C and D if needed. 😉
You're a People Person
You enjoy encouraging others and being part of the convo, whether it's on a social media post or in a meeting with clients. You're helpful. You love connecting people and providing them with answers. Our social media engagement will depend on your ability to practice these behaviors daily.
You're Discerning
Social media moves fast, and not every tweet or comment will go through a multi-level vetting and editorial process. Your actions will represent Bham Now's brand. One comment or gesture made in poor judgement could take months or years to clean up. You need good judgement and knowledge to make decisions in a timely way.
You're Super-Organized
Social media managers wrangle a lot of moving parts. They're posting dozens of times per day across multiple channels, monitoring and replying to comments, conducting social listening, staying on top of trends, and more. That's just day-to-day management, too. There's also medium and long-term strategy to plan.
Pro tip: yes, a little compulsive organization is nice, but knowing which social media management tools can help you automate certain processes, such as scheduling posts, is the secret to graceful efficiency in this role.
You Know How to Write
Excellent copy writing skills are mandatory.
You need to be able to write a killer call-to-action, speak emoji fluently but not obnoxiously, and avoid typos (because, no, you still can't edit that tweet).
And it can get even more subtle. For instance, is using a period in that tweet going to read as hostile?
You Know How to Research
In the age of transparency and fake news getting the facts right is non-negotiable.
That means market research, audience segmentation, finding the right stat, or just fact-checking who won the Super Bowl last year.  You'd never be caught sharing data or a quote without sourcing it.
You Have an Eagle Eye for Aesthetics
You need to know this year's photo-editing trends and have opinion on which ones our brand is better off ignoring. Familiarity with the basics of photography, video, and design is necessary.
But aesthetics aren't just the rule of thirds and using three-point lighting.
Great social media managers are just as alert to the telling details around a post: like when using #instagood is actually #cringe (hint: always); whether to RT or MT; or, whether to post to Stories or the regular feed. And you would never, ever, post the same message across platforms.
You're Agile
You might be doing seven things at once, and still maintaining spare capacity because there's always the chance that you'll need to take on an eighth. Small emergencies and unexpected opportunities come with the territory.
You need to be able to address these situations as they arise and go with the flow, without sacrificing long term goals or your sense of humor.
You're Curious
You have a driving curiosity about the world and the people in it.
Curiosity is one quality that great researchers, marketers, artists, and customer care folks all have in common.
And since a social media manager is all of these things, it's a defining trait for the job as a whole.
Send your resume and cover letter answering why you're the best Social Media Manager we can find to hello@bhamnow.com
Health benefits, IRA and paid time off immediately available upon hire.
Bham Now is an equal opportunity employer.
Inspiration for this job description taken from Hootsuite with permission.