Want to add your event to our calendar? Click here.  Email events at (@) BhamNow dot com for promotional options.
---
View Events:
---

Waxahatchee, (Sandy) Alex G
April 27, 2020 @ 7:00 pm

-

10:00 pm
Read Time 10 Minutes
Waxahatchee & (Sandy) Alex G at Saturn
with Madeline Kenney & Ohmme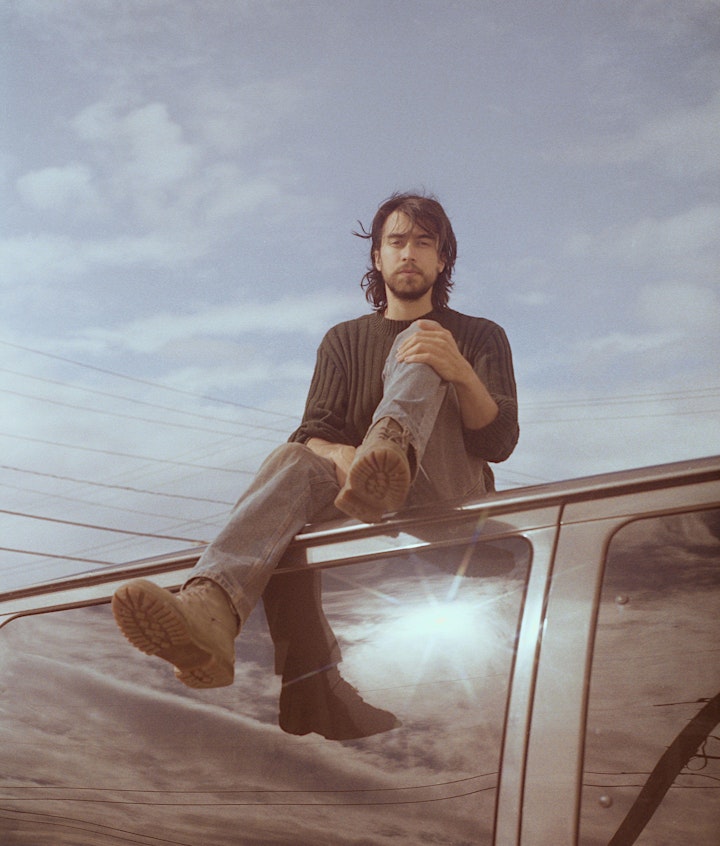 What do we hold on to from our past? What must we let go of to truly move forward?
Waxahatchee's Katie Crutchfield, a lyricist who has always let her listeners know exactly where she is at a given moment, spent much of 2018 reckoning with these questions and revisiting her roots to look for answers. The result is Saint Cloud, an intimate journey through the places she's been, filled with the people she's loved.
Written immediately in the period following her decision to get sober, the album is an unflinching self-examination. From a moment of reckoning in Barcelona to a tourist trap in Tennessee to a painful confrontation on Arkadelphia Road, from a nostalgic jaunt down 7th Street in New York City to the Mississippi Gulf, Crutchfield creates a sense of place for her soul-baring tales, a longtime staple of her storytelling.
This raw, exposed narrative terrain is aided by a shift in sonic arrangements as well. While her last two records featured the kind of big guitars, well-honed noise, and battering sounds that characterized her Philadelphia scene and strongly influenced a burgeoning new class of singer-songwriters, Saint Cloud strips back those layers to create space for Crutchfield's voice and lyrics. The result is a classic Americana sound with modern touches befitting an artist who has emerged as one of the signature storytellers of her time.
From the origins of her band name—the beloved creek behind her childhood home—to scene-setting classics like "Noccalula" and "Sparks Fly," listening to Waxahatchee has always felt like being invited along on a journey with a steely-eyed navigator. On Saint Cloud, Crutchfield adds a new sense of perspective to her travels. Reflecting on this, she says, "I think all of my records are turbulent and emotional, but this one feels like it has a little dose of enlightenment. It feels a little more calm and less reckless."
Many of the narratives on Saint Cloud concern addiction and the havoc it wreaks on ourselves and our loved ones, as Crutchfield comes to a deeper understanding of love not only for those around her but for herself. This coalesces most clearly on "Fire," which she says was literally written in transit, during a drive over the Mississippi River into West Memphis, and serves as a love song to herself, a paean to moving past shame into a place of unconditional self-acceptance. Coming from a songwriter long accustomed to looking in other directions for love, it's a stirring moment when Crutchfield sings, "I take it for granted/If I could love you unconditionally/I could iron out the edges of the darkest sky."
Which is not to say that Saint Cloud lacks Crutchfield's signature poetry on matters of romantic love. Still, her personal evolution in this area is evident too, as this time around, Crutchfield examines what it really means to be with someone and how it feels to see our own patterns more clearly. On "Hell," she sings: "I hover above like a deity/But you don't worship me, you don't worship me/You strip the illusion, you did it well/I'll put you through hell."
Crutchfield also looks at what it's like to be romantically involved with another artist, someone in search of their own truth, on "The Eye": "Our feet don't ever touch the ground/Run ourselves ragged town to town/Chasing uncertainty around, a siren sound" and "We leave love behind without a tear or a long goodbye/as we wait for lightning to strike/We are enthralled by the calling of the eye."
And of course, even when Crutchfield is taking a more nuanced approach to love, her ease with all-encompassing sentiments is still clear, with lines like "I give it to you all on a dime/I love you till the day I die" which sound culled from a classic torch song.
Over the course of Saint Cloud's 11 songs, which were recorded in the summer of 2019 at Sonic Ranch in Tornillo, TX, and Long Pond in Stuyvesant, NY, and produced by Brad Cook (Bon Iver, Big Red Machine), Crutchfield peels back the distortion of electric guitars to create a wider sonic palette than on any previous Waxahatchee album. It is a record filled with nods to classic country (like the honky tonk ease of "Can't Do Much"), folk-inspired tones (heard in the confessional lilt of "St. Cloud"), and distinctly modern touches (like the pulsating minimalism of "Fire").
To bolster her vision, Crutchfield enlisted Bobby Colombo and Bill Lennox, both of the Detroit-based band Bonny Doon, to serve as her backing band on the record, along with Josh Kaufman (Hiss Golden Messenger, Bonny Light Horseman) on guitar and keyboards and Nick Kinsey (Kevin Morby, Elvis Perkins) on drums and percussion. Bonny Doon will also perform as Crutchfield's live band during her extensive tours planned for 2020, which include the US and Europe.
Saint Cloud marks the beginning of a journey for Crutchfield, one that sees her leaving behind past vices and the comfortable environs of her Philadelphia scene to head south in search of something new. If on her previous work Crutchfield was out in the storm, she's now firmly in the eye of it, taking stock of her past with a clear perspective and gathering the strength to carry onward.
Saint Cloud will be released on March 27th on Merge Records.
*****************************************************************************************
There's hardly a second when Alex Giannascoli's voice can't be heard in "Walk Away," the opener of his latest album, House of Sugar. The distended, pitched-up wail that introduces the track gives way to cascading layers of his more familiar intonations. "Someday I'm gonna walk away from you," he sings; "not today." These are the song's only words, repeated again and again for more than four minutes. In the repetition, emphasis shifts from "someday" to "not today" and back, leaving the listener in a space of uncertainty. It's in this space that Giannascoli—the 26-year-old artist better known as (Sandy) Alex G—lingers throughout the album's thirteen songs: between backwards and forwards, past and future, one voice and another. On House of Sugar, his third full-length for Domino and ninth overall, Alex inhabits a diverse range of musical and emotional points-of-view (often simultaneously), in turn illuminating the tension that hides in the shadow of desire.
Giannascoli began writing these songs in the fall of 2017, having just finished a tour for House of Sugar's acclaimed predecessor, Rocket, and moved into a new apartment in Philadelphia. Whereas with earlier efforts, such as 2011's self-released Winner or the landmark 2014 release DSU, he'd write numerous songs fairly quickly, with House of Sugar Giannascoli worked at a steadier pace, concentrating on fewer songs and laboring over each one more than before.
After building the tracks at home, recording most of the guitars, keyboards, and vocals himself, Giannascoli enlisted some recurring bandmates and collaborators to help realize further aspects of the album: Samuel Acchione's wailing electric guitar on "Walk Away," John Heywood's bass underneath "Taking," Tom Kelly's drums giving "Hope" its bounce, Molly Germer underscoring "Southern Sky" on violin. Throughout the process Giannascoli worked closely with Jacob Portrait, who mixed both Rocket and its predecessor, 2015's Beach Music, and here helped to balance each of House of Sugar's dense, multi-faceted tracks. As the product of extended focus and planning, House of Sugar emerges as Giannascoli's most meticulous, cohesive album yet: a statement of artistic purpose, showing off his ear for both persistent earworms and shifting textures.
Which is to say, "cohesive" doesn't imply that House of Sugar dispenses with the out-there sonic adventurism that's made previous (Sandy) Alex G records so singular. Giannascoli recorded with a clone of the Neumann U87 microphone, built by Tom Kelly—the first time he'd ever used a microphone other than the Samson Q1U USB mic that he got as a teenager. The new mic, coupled with an updated version of Garageband that came with a replacement laptop, provided Giannascoli a new toolkit for home-recording, prompting him to analyze the types of sounds he'd been making and that he wanted to make. In addition to bolstering the rich, polished mix of its rock-oriented songs, the new equipment allowed for a broad range of unique technical experiments that provide each track emotional and tonal complexity. This includes not only the otherworldly vocals that haunt songs such as "Walk Away," "Taking," and "Bad Man," but also the more subtle hums and echoes that texture "Hope" and "Gretel," and the distorted soundscapes into which listeners of "Sugar" and "Near" are immersed.
Throughout, the multiplicity of Giannascoli's voice evokes the hybrid existence of a science-fiction creature, at once human and something else. Indeed, in many ways, hybridity defines House of Sugar. The lines between characters and narrators are perpetually blurry, allowing room for artist and listener alike to move through the songs, to access their shifting headspaces. On "Southern Sky", we hear a voice other than Giannascoli's own: frequent collaborator Emily Yacina, who sang on Rocket's "Bobby," among other (Sandy) Alex G songs. The pair's voices intertwine as they follow the track's meandering pathway. Its steady country-rock bounce belies the extent to which "Southern Sky" changes as it flows along—how it starts with a discordant piano run and ends with the lilting strum of a single acoustic guitar, a disturbed (and unintentional) echo of Neil Young's "Harvest Moon." The distinction between beginning and end, at first concealed by a tight composition, is emblematic of the way House of Sugar works as a whole: throughout the album Giannascoli makes you think that something is one way before revealing, often almost imperceptibly—maybe not until it's too late—that it's probably another.
The stakes are often high in this regard. The dramatic action pose depicted on the album's cover (as always, painted by Giannascoli's sister, Rachel) points to the feelings of precarity evoked within. Just as the figure skater looks poised to either succeed or fall, House of Sugar's characters are constantly teetering on the edge of extremes, approaching either bliss or violence—unless it's both at the same time. They're manipulated ("Gretel") and manipulative ("Crime"); up in the sky ("Sugar") and buried in the dirt ("Bad Man"). Caught in the ambiguous spaces of the songs, House of Sugar's characters are disposed toward the bad—"Music makes me wanna do bad things," sings Giannascoli on "In My Arms"—but seemingly reaching for the good. Or, are they? Could bad be good, sweet be sour? While each track hints at concrete situations derived from either Giannascoli's life or a covert array of literary and filmic sources, none excludes a host of oppositional possibilities that listeners can generate and regenerate themselves.
The album's final track, "SugarHouse," opens with applause: it was recorded at a 2018 concert in St. Louis, with a saxophone overdubbed later, the first time Giannascoli has implemented a live recording on a studio album. (In 2018, though, he released a Live at Third Man Records LP.) A brooding, flowing anthem, "SugarHouse" shares its name with a casino not far from Giannascoli's home in Philadelphia; as the song unfolds, the casino emerges as a suggestive site for the album as a whole. Its first verse echoes the various moments when a House of Sugar protagonist realizes that highs are always temporary, that what seems sweet often isn't. "SugarHouse is calling my bluff," Giannascoli sings. But, in the second verse, his character—unknown and broken—nevertheless professes faith in where he is and who he's with. Nothing is definitive, but after thirteen songs of being split apart and spread around, through these relationships, in the House of Sugar, he might finally be "put together again."
Raised in the Pacific Northwest, Madeline Kenney keeps a soil-tethered root to the natural world in her art. A move to the Bay Area in 2013 plus a chance encounter with Chaz Bundick (Toro Y Moi) led to their collaborative recording of her Signals EP, followed by Kenney's debut album, Night Night At The First Landing. Both works are marked by Kenney's huge voice and unexpected lyrical knots. In October 2018, Kenney released her sophomore work, Perfect Shapes, with help from Jenn Wasner (Wye Oak). Dealing with subjects of femininity, societal pressures, expectation, value and self-worth, Kenney and Wasner presented a deeply collaborative work that resulted in a critically acclaimed moment of musical bravery and harmony.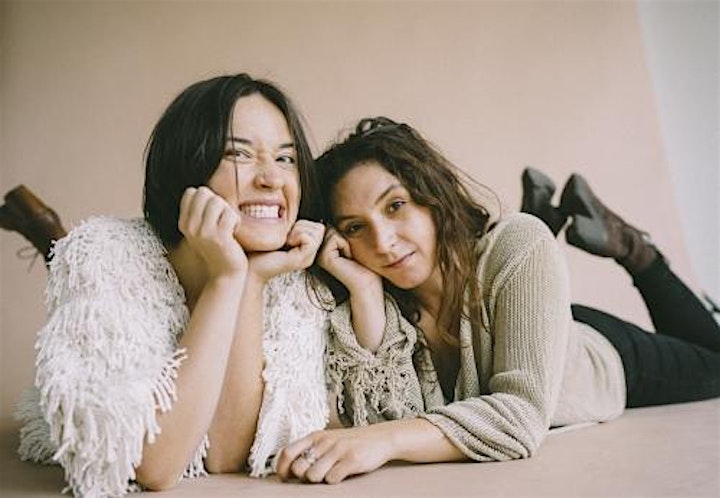 Already celebrated as the "Heart of Chicago's Music Community" (Noisey) by both fans and tastemakers alike, OHMME (aka the duo of Sima Cunningham and Macie Stewart) amalgamate the aggressive and the meditative on their bold debut full-length album, Parts.
Still in their 20s, Stewart and Cunningham are both classically trained musicians and are established players within the Chicago music scene. They are especially involved in performing and working for venues within the local experimental music scene. They're constant collaborators and have recorded and toured with homegrown acts as varied as Tweedy, Whitney, Chance The Rapper and Twin Peaks.
Cunningham and Stewart are multi-instrumentalist, singer-songwriters with a penchant for two instruments in particular. "The band started because we knew we could sing well together and we wanted to make some noise with the guitar," says Cunningham. Stewart elaborates, "Sima and I are both trained classical pianists and we know many of the sonic spaces keyboards have to offer. Since we were interested in experimenting and creating something different from what we had both done in the past, we chose guitar as our outlet for this band. We wanted to create both new and uncomfortable parameters for ourselves to force us into a different creative space." These guitar-heavy experiments are sometimes earthy and resounding, at other times shimmering and buzzing—swirling around the duo's expertly crafted vocals while creating a chaotic bed of harmony. Cunningham's smoky alto complements Stewart's higher-register croon, all underpinned by the restrained yet highly inventive polyrhythmic percussion of drummer Matt Carroll. Think Amber Coffman and Angel Deradoorian-era Dirty Projectors.
Enlisting fellow Chicago cohorts Doug McCombs (Tortoise), Ken Vandermark and cellist Tomeka Reid, OHMME recorded and self-produced Parts from Cunningham's Logan Square home studio, Fox Hall. With Parts, OHMME "wanted to capture a moment in time instead of something perfect." The results are thrilling: from the pure pop opening track "Icon" to the candied sludge of "Peach" to the skipping rhythms of "Parts" and the dusky closer "Walk Me," Parts draws from influences as diverse as Kate Bush and Brian Eno's Here Come the Warm Jets to jazz and improvisational music, making for an electric debut listening experience.
This range from sweetly shiny 2-minute hypnotic bangers to woozy and sprawling 7-minute long tracks boasting moodily atmospheric wafting guitars and piercing feedback shows a band colliding thoughtfulness and creative ingenuity to produce music as unique as it is earworm-worthy. With Parts, OHMME manage to organically marry a breadth of divergent styles into an album that is cohesive, daring, and distinctly their own.
Related Events
---
---
Want to add your event to our calendar? Click here.  Email events at (@) BhamNow dot com for promotional options.