Want to add your event to our calendar? Click here.  Email events at (@) BhamNow dot com for promotional options.
---
View Events:
---

Morgan Heritage
January 5, 2020 @ 8:00 pm

-

11:00 pm
Read Time <1 Minutes
Morgan Heritage at SaturnDoors at 7:00pmShow at 8:00pm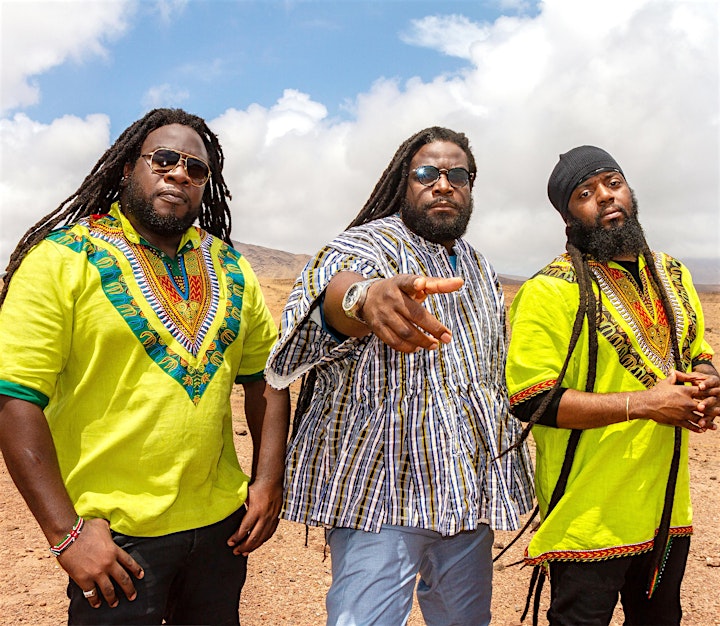 In the wake of their historical GRAMMY win for Best Reggae Album as the Producer and Artist for "Strictly Roots", which wasreleased under their own independent label CTBC Music Group, the Iconic GRAMMY Award-Winning cultured driven band hasmanaged yet again to deliver another classic album. They achieved this by staying true to their formula of authentic Reggae withan effusively eclectic mix. In their latest quest to keep Reggae music relevant in a continuously evolving world of music, MorganHeritage presents "Avrakedabra".
Their Rolling Stones-reminiscent endurance, longevity and outstanding showmanship, makes the siblings a force to be reckonedwith. Not only in Reggae but also in music as a whole. Morgan Heritage's name is duly cemented in history, as critics, fans andmusic lovers anxiously awaited their new album. The untraditional creation of this album with recording sessions taking placeacross 3 different continents highlights the groups effort of taking Reggae music to the 4 corners of the Earth.
As you listen to "Avrakedabra", surprise appearances are as captivating as the title. From the opening record "Want SomeMore" featuring Mr. Talkbox, the famed computerized voice featured on Bruno Mars' 24K Magic, the album makes a statement.A Royal appearance by Multi GRAMMY Award-Winning Ziggy Marley and Stephen Marley is a brilliant alliance of two greatmusical legacies on "One Family". That was followed by the awakening of the spirit of the late great lead singer Bunny Ruggs oflegendary Third World on the "Tribute To Ruggs". On stage DreZion performs as a keyboardist with the group but on "ReggaeNight" he not only co-Produced a fun loving song, he also lays down a great verse like a young veteran DJ from Jamaica. On"Ready For Love" what seemed like an unpredictable pairing of Billboard chart topping duo R. City and the Reggae super group,blossomed into a beautiful love song. The last appearance on the album brings together Kabaka Pyramid and Dre Island whohave respectfully made their claim as 2 of Reggae's future leaders on the futuristic sounding anthem "We Are".
"The title was inspired by our love of history. Being that we are students of history, we discovered this word and it's variouspronunciations throughout the history of time. We chose it as the title of the album because we like it and we feel it represents thenew Era that our career is about to enter. The meaning we will leave to the audience to choose, since we've discovered so manyover the dispensation of time", explained Morgan Heritage about the album title "Avrakedabra".
With their Reggae DNA from Jamaican origins, the Brooklyn born group of Massachusetts's upbringing unearthed a way toinfuse the sounds of Pop, Rock, Country, R&B and Hip-Hop music into their brand of Reggae that they call "Rockaz"."Avrakedabra" is Produced by GRAMMY Award-Winning Morgan Heritage and Multi GRAMMY/EMMY Award-Winningproducer Shannon Sanders, the album is permeated with notable creations from a host of multi-award winning producers andmusicians such as Michael Lorello, Supa Dups, Phillip "Winta" James, Jason "J-Vibe" Farmer, Seani B & Don Chandler, Lamar"Riff Raff" Brown, Bost & Bim, Mike Austin and Michael Polk. To add to the stellar 15 track album arrangements, instrumentsoccupy their own space provided by distinguished musicians Ethan Long – Guitarist from Kings of Leon, GRAMMY winningGuitarist Mitchum "Khan" Chin, Danny "Bassie" Dennis – Original bass player from the legendary Fire House Band and Awardwinning drummer Gil Sharone.
Sultry vocal fluctuations, smooth riffs, upbeat percussion, unique guitar style paired with rhythmic chants and thoughtful lyricsdeliver an album that will not only make you dance and feel good, but still remains fresh to the ears.
Morgan Heritage kicks off the "Avrakedabra World Tour" in support of the new album and are veterans of live touring. Theirrelentless work ethic on the road is in line with fellow road warriors from the scene including 311, Rebelution, Slightly Stoopid,SOJA, Iration, and J Boog, which continues to gain them diehard fans on the festival circuit (Summer Jam Festival, Van'sWarped Tour, Boomtown Fair, Sierra Nevada Music Festival, Pinkpop Festival, Austin City Limits, Roskilde Festival, NewOrleans Jazz and Heritage Festival, Parkpop Festival, Riot Fest, Rock Werchter, BRIC Celebrate Brooklyn! Festival, GraceJamaican Jerk Festival, Montreux Jazz Festival, Reggae In The Park, Gröna Lund, Reggae SumFest, Paléo Festival, Reggae OnThe Rocks, Rototom Sunsplash, Reggae In The Desert, Solidays Music Festival) and with live music aficionados too.
http://www.morganheritagemusic.com
https://www.facebook.com/morganheritage
http://instagram.com/morganheritage
https://twitter.com/morganheritage
https://soundcloud.com/morganheritage
https://www.youtube.com/user/MorganHeritage
Related Events
---
---
Want to add your event to our calendar? Click here.  Email events at (@) BhamNow dot com for promotional options.