Want to add your event to our calendar? Click here.  Email events at (@) BhamNow dot com for promotional options.
---
View Events:
---

KEVIN MORBY – April 2020 Tour
April 16, 2020 @ 8:00 pm

-

12:00 am
Read Time 5 Minutes
KEVIN MORBY – April 2020 Tour with Sam Cohen at Saturn on April 16th, 2020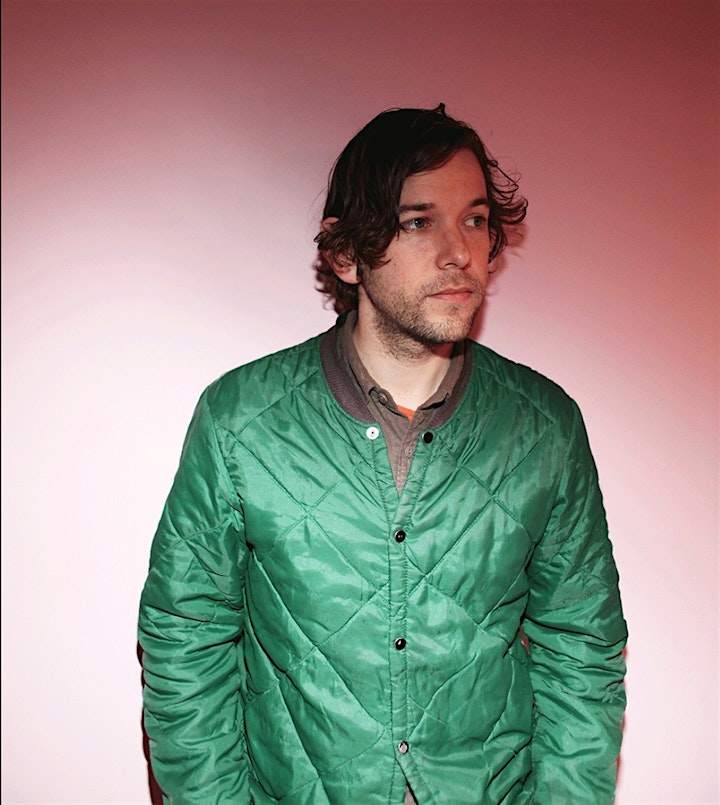 SAM COHENTHE FUTURE'S STILL RINGING IN MY EARS
Sam Cohen's second solo LP, The Future's Still Ringing In My Ears, just might be a magical thing. An album blessed equally with melody, melancholy and depth. A richly psychedelic listening experience, immaculately produced, often the work of one man toiling away alone in his studio but sounding like a cast of many, chasing his dreams late into the night. A collection of songs that take stock of a maddening present and a potentially dark future, but delivered with heart, warmth and wit.
It's also an album that might never have happened.
Backtrack to 2015. Cohen had just completed work on his first solo album, Cool It, after spending his 20s with psychedelic rockers Apollo Sunshine, then taking flight as Yellowbirds, a bedroom project that somehow ended up as a real, live band.
In tandem with Yellowbirds, Cohen began nurturing a career as a producer (Kevin Morby, Benjamin Booker, Curtis Harding and others), thanks in large part to the production on his two Yellowbirds albums. With the growing demands of producing, coupled with the impending birth of his first child (he has two kids now), Cohen reluctantly disbanded Yellowbirds to streamline the completion of Cool It. While the album won a cult of loyal fans following its 2015 release, Cohen says, "Commercially, the album didn't connect as I had hoped, and I might have been content, at that point, to have just decided, 'Well, that was my final album as an 'artist,' I'll just concentrate on collaborating as a producer now.' The vanity of laboring to promote myself started to take a back seat to other ways of doing what I love, and it became a welcome path of less resistance."
Fortunately for Cohen, however, one of Cool It's most loyal cultists was Brian Burton, better known as Grammy-winning producer, songwriter and musician Danger Mouse – and he didn't want to see Cohen stop releasing music of his own.
"Brian got in touch, and was, like, 'No man, you need to continue doing this'," says Cohen. Burton signed Cohen to his 30th Century Records label, reissued Cool It, and gave Cohen the boost of confidence he needed to return to writing and recording his own material, setting the album that would become The Future's Still Ringing In My Ears in motion.
"Brian really helped me get motivated to make this record," says Cohen. "His support pushed me to get started, and to value myself as an artist. It came at a time when I needed to hear that from someone."
Danger Mouse's divine intervention was just the latest twist in a career that began on a school playground in Houston, TX, when, aged 12, he and his friends decided to start their own group, fashioned after the biggest band on the planet at that time: Guns N'Roses. "When I picked up the guitar," he remembers, "I was like, Oh, I get this. I could definitely do this for the rest of my life."
Six years later, after moving to Boston to study music, he formed Apollo Sunshine with fellow students Jeremy Black and Jesse Gallagher. "I'm glad I spent my 20s as a rock'n'roll monk," he laughs. "We happily gave up everything for that band: we didn't have apartments for a long time, we kept the van running on vegetable oil…sort of running! Jesse and Jeremy are still like my brothers, and that band formed my ethos, which is still very DIY. Do more with less."
It's an ethos still in play on The Future's Still Ringing In My Ears. The album's roots were far from grandiose, beginning during a session where Cohen was expecting to help Burton work on another artist's material. When the session fell through, Burton suggested they spend the studio time on some of Cohen's own material. "I hadn't written a song since Cool It," remembers Cohen, "so Brian said, 'Okay, let's write something now.'" The first track they cut was "Lose Your Illusion," released as his first single on 30th Century Records. Then they cut a bass and drums loop with the Strokes' Fab Moretti, which Cohen took home to work on, later building it up into the album's stately opener "I Can't Lose."
This session kick started Cohen's work on the new album. "I obsess over certain details of my music, but then I let other stuff totally go," he says. "I record really fast and crazy, I leave little errors and flubs, but I'm always tweaking the sounds, and especially the lyrics." The fruits of this approach blossom across the album, in its mixture of handmade and homespun with artful exactitude.
Recording at his own studio gave Cohen the luxury to record in haste and sculpt at leisure. "This record was very much built in the cracks between helping other people make their albums," he reflects, but the slow gestation has yielded something remarkable, Cohen reveling in his dual roles as artist and producer.
"When I'm producing, it's mostly about the sound and arrangements, and I get really excited about those elements" he says. "But I also really love helping out when an artist is stumped on lyrics because they start talking about what the songs mean to them. All these ideas and images pour out, and it's always better than what was on the page. I'll tell them 'say that!'. It's made me more direct in my own writing."
The words within The Future's Still Ringing In My Ears are certainly direct, though hardly upbeat. "I've been writing about climate change and the decline of the west for a long time, and those issues have amplified to sort of a fever pitch. It's on a lot people's minds."
The title itself is a statement on Cohen's own state of mind. "It's just always reverberating in my head," he says. "What is our future? Is there a future?"
Becoming a parent put a fine point on his worldview. "For years I was like, 'Alright, humans are killing the Earth — we had a good run, but…party's over, guys!'" he laughs. "It pains me more now. You can't protect your kids from what's to come.
"The only way to go on is to laugh at it a little, because the weight of it and the profundity of the problems can destroy you. What I want for this music is to connect with people struggling with these same thoughts and feelings. I want people to hear this and say, yes, this is all really heavy, and I also feel helpless, and we don't have any good answers…but we have each other. And this music sounds really good! It's all I can offer."
Consider The Future's Still Ringing In My Ears as a respite, then, a chance to laugh at the absurdity of it all, to revel in all the unlikely beauty that still surfaces amid the chaos and meaninglessness, a soundtrack to the apocalypse you'll struggle not to whistle along to.
It's an album Sam Cohen almost never made. You'll be glad he did.
Related Events
---
---
Want to add your event to our calendar? Click here.  Email events at (@) BhamNow dot com for promotional options.