Want to add your event to our calendar? Click here.  Email events at (@) BhamNow dot com for promotional options.
---
View Events:
---

Joseph
February 22, 2020 @ 9:00 pm

-

February 23, 2020 @ 2:00 am
Read Time <1 Minutes
Joseph with Deep Sea Diver at Saturn on February 22nd
The sophomore effort from Oregon-bred trio Joseph, Good Luck, Kid is a road movie in album form, an odyssey at turns emotional, existential, and entirely literal. With their intimate storytelling and restless intensity, Natalie Schepman and her sisters Allison and Meegan Closner detail that journey in songs that careen and sprawl and often soar, ultimately spinning a narrative of life-changing transformation.
"The through-line of the album is this idea of moving into the driver's seat of your own life—recognizing that you're the adult now, and everything's up to you from this moment on," says Natalie. "You're not completely sure of how to get where you need to go, and you don't have any kind of a map to help you. It's just the universe looking down on you like, 'Good luck, kid.'"
In the making of Good Luck, Kid, Joseph deliberately strayed from the dreamy folk of their 2016 debut I'm Alone, No You're Not, giving way to a far grittier and more dynamic sound. Produced by Christian "Leggy" Langdon (Meg Myers, Charlotte OC), the result is a nuanced breed of pop/rock built on thick drums and lustrous guitars, heavy grooves and radiant melodies. Despite that bolder sonic palette, Good Luck, Kid remains centered on the band's crystalline vocal work, including the otherworldly harmonies that suggest a near-telepathic connection among sisters.
Kicking off Good Luck, Kid with the sweeping lead single "Fighter," Joseph immediately prove the transcendent power of that connection, even as their lyrics speak to a nearly disastrous discord. "That song's about how our band almost broke up," explains Natalie. "It's the story of the three of us wanting different things and dealing with that conflict, and eventually deciding to just keep going." Driven by a heady momentum, Good Luck, Kid then takes on the breakneck pace of the title track, a gloriously dizzying anthem that channels the raw urgency of desire. But on "Green Eyes," Joseph shift into a torchy poignancy, echoing the album's undercurrent of romantic devastation. "'Green Eyes' is about wanting to stay with someone but giving them the freedom to walk away, and feeling the pain of realizing that they're no longer in this with you," Meegan points out.
On "Revolving Door"—the gorgeously sorrowful centerpiece to Good Luck, Kid—that pain reaches a heart-crushing crescendo. "As we were putting the record together, the arc that emerged was 'Hope, Betrayal, Rebirth,'" says Meegan. "We put 'Revolving Door' at the middle because it's about that moment of finally realizing 'Okay, you don't choose this—you don't choose me.' It's the pinnacle of betrayal, and it's the turning point for the whole album."
With the remainder of Good Luck, Kid documenting what Natalie describes as "a rising-up out of the ashes," Joseph grace every song with the captivating chemistry they first discovered upon forming in 2014. Spontaneously choosing their name on a trip to visit their grandfather in the Oregon town of Joseph, the band got their start playing backyard parties, and gradually amassed a devoted fanbase. Following the release of I'm Alone, No You're Not—an album made with Mike Mogis (First Aid Kit, Jenny Lewis)—Joseph soon began taking the stage at major festivals like Bonnaroo and touring with such artists as James Bay and Amos Lee. As they brought Good Luck, Kid to life, the Closner sisters expanded on the elegant synergy of elements initially glimpsed on their debut: Meegan's sharp melodic skills, Allison's gift for uncovering the emotional heart of each track, and Natalie's extraordinary songwriting instincts. "Making this album, there were so many times when we'd be trying to come up with the next verse to a song, and Natalie would pull together something amazing completely out of nowhere," Allison recalls. "It's like she's some kind of magician."
In reflecting on the quiet metamorphosis chronicled within Good Luck, Kid, Joseph hope that the album might spark a similar evolution in listeners. "For me this record is about stepping out of being a victim, and I'd love for it to help people feel like they have the power to change their own lives too," says Meegan. In the spirit of that well-wishing, Good Luck, Kid closes out with a starkly arranged but unforgettably tender benediction called "Room for You." "My best friend recently had a baby, and as I was holding him I had this feeling like, 'I never want you to hurt, ever,'" says Natalie. "I love the idea of ending the record by sending people off with that message: 'I hope the world makes room for you and your dreams.' I know that an album can't ever fix anything, but I hope it can be a balm whatever's hurting, and helps people feel like they're truly believed in."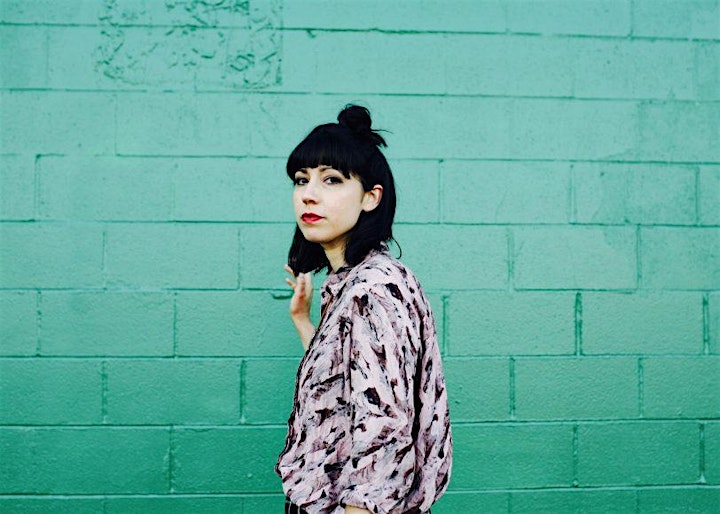 Jessica Dobson is the fearless multi-instrumentalist, singer and band leader for Deep Sea Diver. Cutting her teeth at a young age playing lead guitar for artists such as Beck and James Mercer (The Shins) Jessica learned a thing or two about writing a song and putting on a show. In late 2013, Dobson put in her notice to former Shins boss, in order to give full attention to her own musical vision. Mercer agreed, saying "I'll miss you, but I give you my full support. You've gotta pursue Deep Sea Diver". "Good thing too," noted Stereogum, "because Jessica is an incredible front woman."
Deep Sea Diver, urgently and deliberately move you from rock experimentation to dreamy soundscapes, Kraut-esque drum and bass grooves to angular danci-ness, and full fledged orchestration to bare bones simplicity. Dobson has the voice and authority to tie it all together, and turn it into a cohesive unit that soars yet remains beautifully delicate and intimate. Live, the band has received acclaim for their festival-ready power and presence, Jessica's larger than life guitar hooks, and their cascading layers that build upon each other until they reach their explosive peak.
Currently in the studio finishing LP3 with Jessica at the producer helm for the first time along with talented up-and-comer Andy D. Park (Pedro the Lion, Ruler) and mixing by Darrell Thorp (Radiohead, Beck, Paul McCartney) Jessica and band (comprised of husband Peter Mansen on drums, Garrett Gue on bass, and Elliot Jackson on guitar and synth) have together created a sound and experience that is colorful, energetic, and varied—with an emotional depth and pulsating charge that demands the listeners full attention. Sonically and emotively the album is massive and it will only be a matter of time until Jessica's voice and talent are heard and given full attention by an ever increasing audience. Jessica has already been shining, but now it's time to pay attention.
Related Events
---
---
Want to add your event to our calendar? Click here.  Email events at (@) BhamNow dot com for promotional options.