Want to add your event to our calendar? Click here.  Email events at (@) BhamNow dot com for promotional options.
---
View Events:
---

Futurebirds
December 1, 2020 @ 9:00 pm

-

12:00 am
Futurebirds with Country Westerns at Saturn
Recorded at several studios (Portico, Chase Park, Rialto Row, Dialback Sound), the LP is a snarling devil-may-care batch of 12 tunes. It encompasses a seamless blend of hard rock, psychedelic alt-country and folk stylings — something signature to the unique sound, tone and attitude of the Futurebirds.
"We recorded this album all over the place," says guitarist/singer Thomas Johnson. "In a lot of ways it kept us from bogging down, at times it was probably inefficient, but ultimately everyone of the songs captures the vibe(s) of the spaces and cities we occupied while we made it.
'I'm Killin You' really captures the vibe of the whole record for me. The main theme I had in my head while writing it though, was getting past the negative shit that can live on the periphery (or in the forefront) of life. Killing the bad side of human nature. Being self-aware, and being honest with yourself and trying to find peace with the person you've become or are becoming (or always were)."
"We've been putting one foot in front of the other for a decade now. Every tour, we get smarter about how we operate, how we craft a live show, how we utilize everyone's individual talents," guitarist/singer Carter King adds. "Every day, we become better songwriters, more comfortable as artists and producers, better business people — it's all about teamwork."
Now on the backside of a decade of road warrior hard-knocks and well-earned accolades, the Athens, GA rock sextet has been hitting its full stride as of late. It's a sense of time and place where what's most important remains at the forefront of the group's philosophy and deeply-held personal mission — a group of friends making sonically innovative music.
"We have one of the oddest and most talented mix of people to make up a band that I've ever seen. Everyone is extremely talented in an assortment of different ways, hilarious, tough, creative, scrappy," King says. "Stylistically, everyone brings something different to the band, and we're getting better at simultaneously nurturing those differences, melding them together into one unified thing."
With a touring schedule resembling some haphazard spider web spun across America, the Futurebirds are unrelenting in their quest to bring the melodic party to your hometown, no matter how far away the destination or how small the stage may be.
"And we've learned a lot about life along the way," guitarist/singer Daniel Womack reflects. "Watching other bands rise and fall, watching the sunrise and the sunset, cried because it hurt, cried because it felt good, watching strangers turn into friends and some into family."
"In a lot of ways the live show is the last frontier, the last thing left in the music industry that can't be digitized and given away for free," Johnson adds. "It's the thing that keeps us coming back. The act of making something awesome and unique with six individuals, creating a sound-weave, connecting to the core of human existence, that's the teamwork."
Ultimately, the underlying message of the Futurebirds is making sure everybody feels included in the grand scheme of things — this absurd reality that is life itself — where compassion from both sides of the microphone and drinks held high, and in unison, is the name of the game.
"There's a reciprocated energy between us and the crowd, where everyone is riding on that same wave together," Womack says. "And when you're in that moment, everything about this band life makes sense. The feeling that exists in that moment between the crowd and us — that's why we do what we do. That's Teamwork."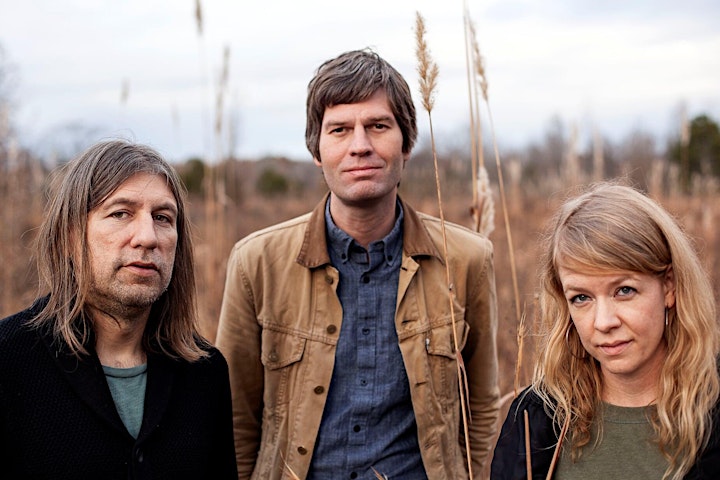 Country Westerns is a three-piece rock band from Nashville that sounds nothing like its name. Drummer Brian Kotzur (Trash Humpers, Silver Jews) and singer-songwriter-guitarist Joseph Plunket (The Weight, Gentleman Jesse) began working on songs together in 2016, after bonding over the shared desire to be in a band in a town full of solo artists and guns-for-hire. Following a couple of years writing and playing shows with varying lineups, Sabrina Rush (State Champion) joined the band as bassist. The now complete Country Westerns recorded their debut album in New York and Nashville, encouraged by friend and producer Matt Sweeney. Plunket's raspy bravado and subtle twang, his insistent 12-string guitar riffs, Kotzur's dynamic and metronomic drumming, and Rush's harmonic bass playing create hyper catchy rock songs, with lyrics that bend towards poetry and punk rock sneer in equal measure. Their self-titled debut is slated for release in 2020 on Fat Possum Records.
Related Events
---
---
Want to add your event to our calendar? Click here.  Email events at (@) BhamNow dot com for promotional options.