Want to add your event to our calendar? Click here.  Email events at (@) BhamNow dot com for promotional options.
---
View Events:
---

Funk You, Flow Tribe
January 17, 2020 @ 9:00 pm

-

January 18, 2020 @ 2:00 am
Read Time <1 Minutes
Funk You & Flow Tribe at Saturn
Hailing from the East Side Georgia town of Augusta, Funk You is an outgoing burst of energy that is continually climbing their way to the top of the music scene. This "funk" oriented outfit projects multiple musical styles focusing mainly on dance driven grooves with powerful clean vocals. Incorporating intriguing musical composition, tasteful lyrics, and crowd captivating live performances, Funk You is surely to make an imprint on your musical taste.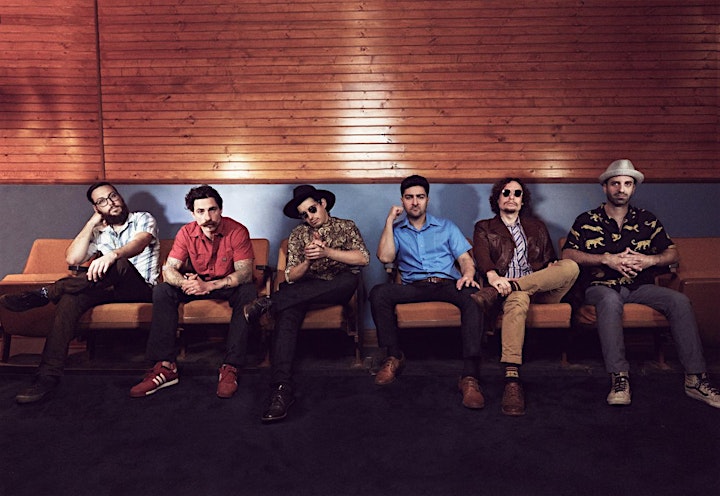 Few bands arouse a crowd into a collective shake like Flow Tribe. The six-member band's onstage chemistry reflects a seamless combination of soul and movement that hits the audience within the first few notes. Virgin listeners and avid fans alike are drawn in by the distinctive sound that feels both familiar and original. Outfitted for each performance in colorful, carefully selected suits, it's clear their focus is sharp and the party has begun. This is the work of professional musicians who've found their passion, and are living a dream where everyone's welcome.
Second line brass and Cuban-Caribbean rhythms meld with R&B, soul, rock, and hip-hop beats in high-energy performances that turn every show into a celebration. New Orleans is influence itself, the unparalleled free and easy city weaving its way into track after track of original scores that make up a single definition of sound, which Flow Tribe has dubbed "backbone-cracking music."
K.C. O'Rorke (vocals, trumpet), John-Michael Early (harmonica, washboard, vocals, keyboard), Russell Olschner (drums), Chad Penot (bass, vocals), Bryan Santos (guitar, timbales), and Mario Palmisano (guitar) are native New Orleanians and high school pals who've been writing music and playing live shows since the band's inception in 2004. Post graduation, they went their separate ways, but after Katrina, each returned to their hometown, inherently becoming active members in the rebuilding of a community that's stronger than ever. Flow Tribe may well be the city's next music ambassadors.
With two full-length albums and several EPs under their belt, the crew is currently building Downman Sounds, a studio in New Orleans East where they expect to cut their next record. The Tribe can be found crisscrossing the US just about every week of the year, from Key West to California, including regular performances at the notable New Orleans Jazz & Heritage Fest and Voodoo Fest. Be sure to check out their newest album, BOSS, which released in early '17. The full length album was produced by New Orleans's own Mannie Fresh and debuted at #53 on the Billboard R&B chart.
Related Events
---
---
Want to add your event to our calendar? Click here.  Email events at (@) BhamNow dot com for promotional options.