Want to add your event to our calendar? Click here.  Email events at (@) BhamNow dot com for promotional options.
---
View Events:
---

Chicano Batman
June 3, 2021
@
8:00 pm
–
June 4, 2021
@
2:00 am
Chicano Batman with special guests Le Butcherettes at Saturn
Spotify & Songkick presales begin Wednesday, 2/26 at 10AM
Saturn presale begins Thursday, 2/27 at 10AM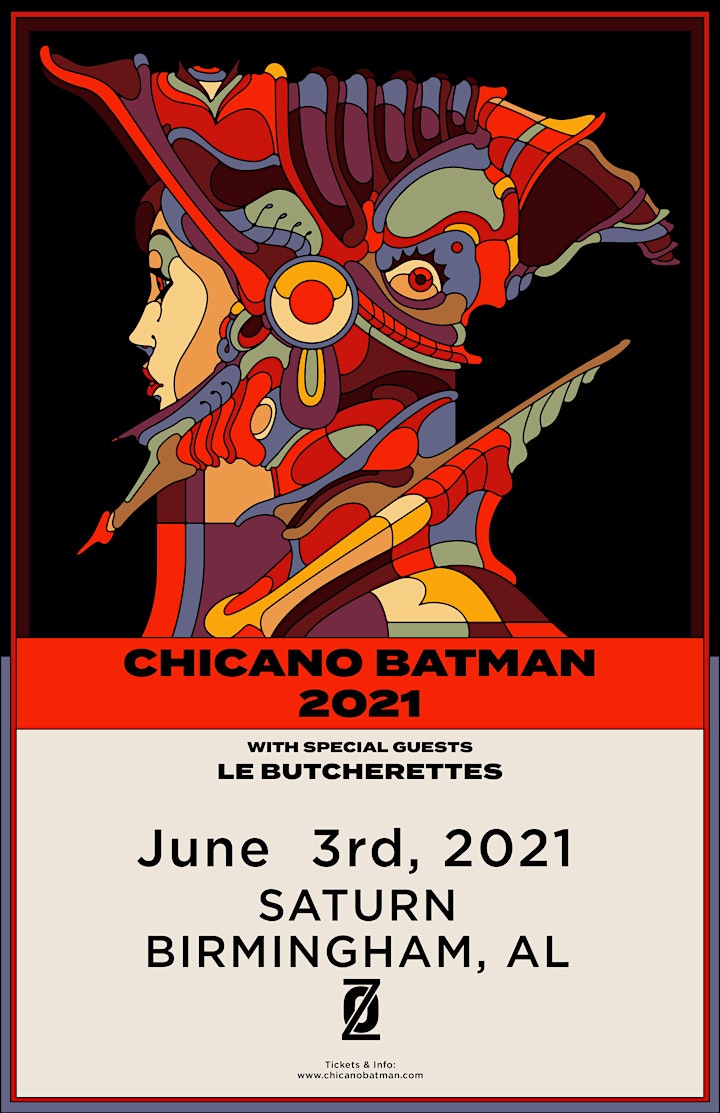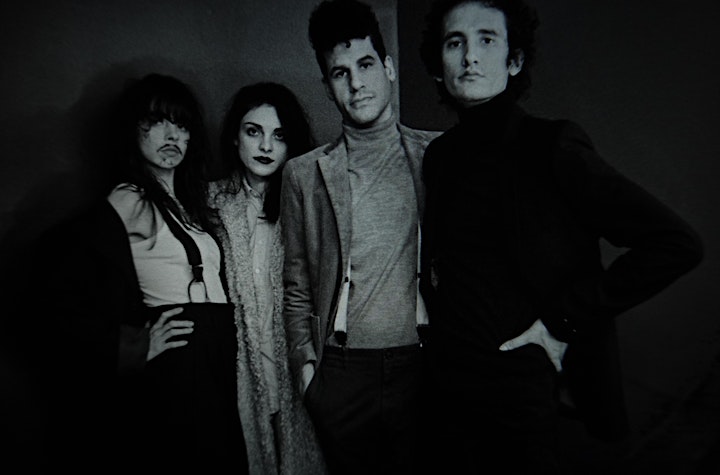 Family incites joy/PAIN, satisfaction/GUILT, and love/HATE in equal measure.
Life happens in between the emotions we feel for/OR against those closest to us. The fallout radiates across our lives and ultimately defines us. Le Butcherettes—Teri Gender Bender , Alejandra Robles Luna, Rikardo Rodriguez-Lopez and Marfred Rodriguez-Lopez behind the board as producer. After three albums produced by Omar Rodríguez-López of At The Drive In and The Mars Volta, the new creative environment added another dimension to the sound.
"I stayed at Jerry's house up in Northern California for pre-production," she recalls. "He, his wife, and their little dog have the most amazing family vibe. The whole atmosphere was very green and really amazing. I was going through a lot, but I felt like I had a family during this time. I was able to be vulnerable and in-your-face at the same time. With all of his wisdom, it's as if Jerry fathered the record. I think my dad would've liked him."
Themes of internal and familial strife hang over the opener and first single "spider/WAVES" . A ticking timebomb of riffs clicks and clacks as her howling falsetto swings towards a searing screech punctuated by spoken word from the Dead Kennedys frontman. Appropriately, she dons a Chichimeccan warrior outfit in honor of her grandmother in the accompanying music video directed by award-winning duo Noun.
"Lyrically, it's like this big delicious spider has its wave," she elaborates. "In a way, we're all caught in it. This thing wants to devour as much as it can, but you have to make sure you're okay. You're trying to protect yourself from something that wants to get in. It goes along with the idea of the record. It helped me go through the emotions. I realized it might be more about me than, 'The Other'."
The schizophrenic barrage of "mother/HOLDS" unites two generations of disruptive goddesses as Alice Bag and Teri formally meet on a recording. Chilean superstar and "ultra girl crush" Mon Laferte lends her massive vocals to the Latin-tinged "la/SANDIA." Everything concludes on the abrupt catharsis of "/BREATH." It's the ultimate emotional exorcism conjured by theatrical delivery, rock 'n' roll ambition, and punked-out psychedelic provocation.
"Music is my outlet," she admits. "I've never been to a therapist before. I don't talk to my friends about this stuff. Music keeps me away from trouble. It keeps my mind free. It makes me feel connected to God like everything will be okay at the end of the day."
In the end, bi/MENTAL will undoubtedly make you feel too.
"If you listen, I hope it moves you—even just a little bit," she leaves off. "I'm not asking for much, maybe just a finger. That's all I could ask for."
Related Events
---
---
Want to add your event to our calendar? Click here.  Email events at (@) BhamNow dot com for promotional options.