Sponsored
It's fall, y'all! That means Moss Rock Festival 2019 is coming up. Birmingham's Moss Rock Festival is considered an eco-creative event with a few primary focuses: Art+Design, SmartLIVING and Nature. This year, the festival takes place at The Preserve on November 2-3, from 10:00 AM-5:00 PM on Saturday and 10:00 AM-4:00 PM on Sunday. Purchase your tickets to the 14th Annual Moss Rock Festival today.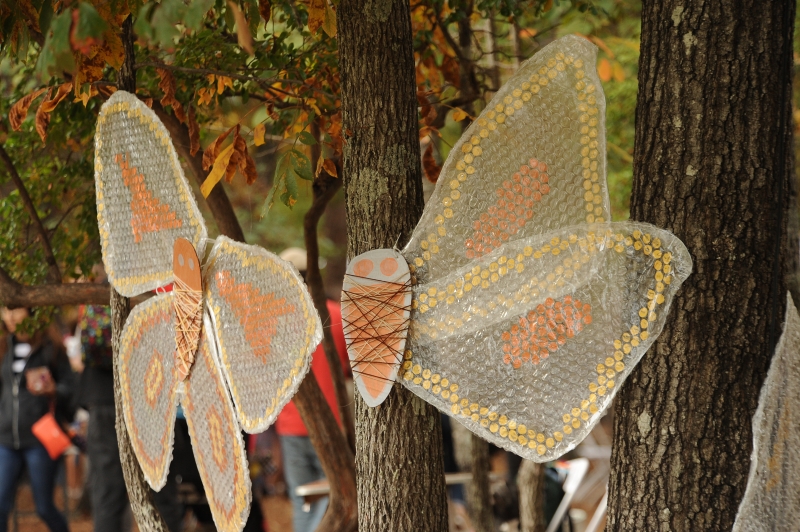 Art+Design
First, one of the most important aspects of Moss Rock Festival is the focus on Art+Design. This year, there will be artwork available for purchase from 100 artists. There will also be artfully designed products from makers, artisans and designers.
Likewise, I'm excited about the festival's special features, exhibitions, art demonstrations and installations from talented local artists, creatives, upcyclers and more.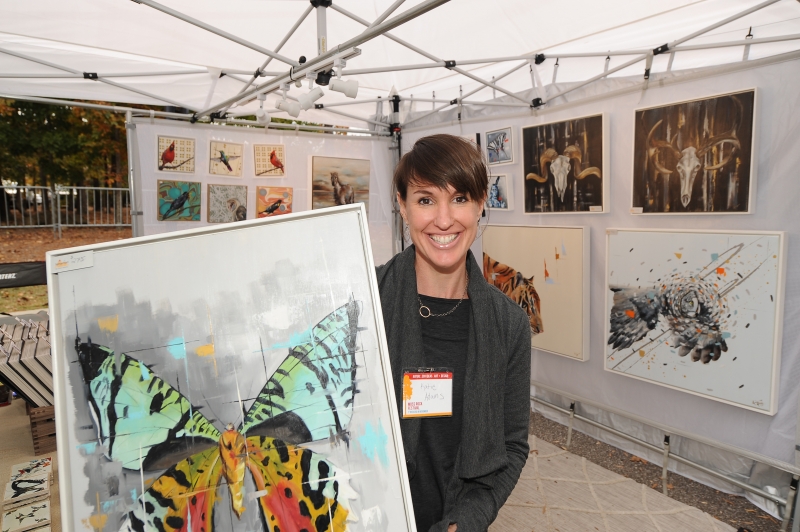 For example, this year visitors will get to see custom, retrofitted Airstreams. These American icons are renovated and ready for full-time tiny living, travel, adventure and even art making. This is particularly special to me because my husband and I lived in our own renovated 1982 Airstream Excella for 2 years. And yes, I totally miss it.
This year, other art installations and special programming includes: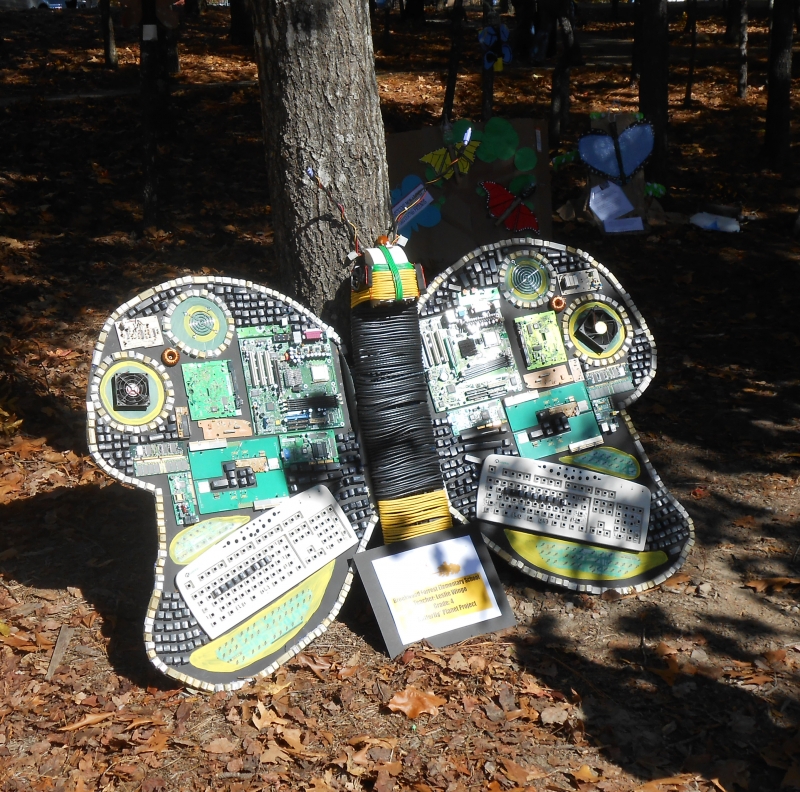 Sometimes I forget that technology truly is an art form, but Moss Rock Festival certainly hasn't. That's why the Eco:Drive element of the festival with Jaguar and Land Rover is so interesting. During the festival, you can learn about the ways their smart car tech is taking the driver's seat into tomorrow.
And don't forget, art includes music, y'all. There will be live music and performances staged throughout the weekend. Get ready to groove at the Crescent Stage!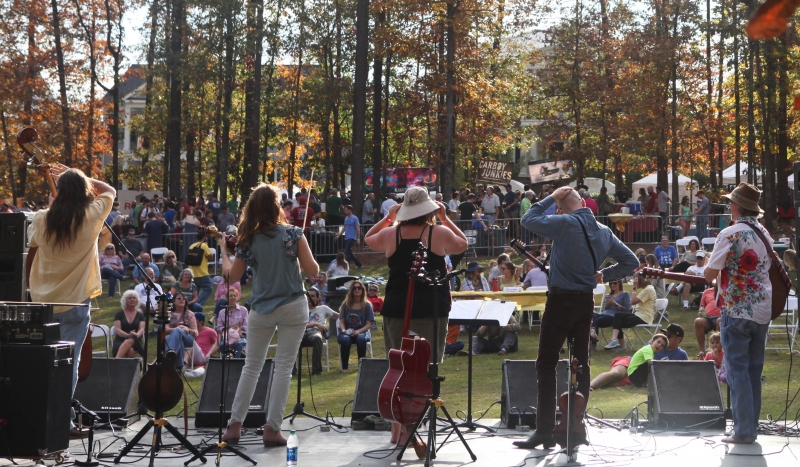 SmartLIVING and Nature
Another central theme of Moss Rock Festival is developing a smarter lifestyle. You can do this by hitting up its ever-popular SmartLIVING Market. Whether you're searching for everyday essential for your home, diet, or even beauty and health, no doubt you can find it there. Expect a variety of locally made, sustainable products to choose from.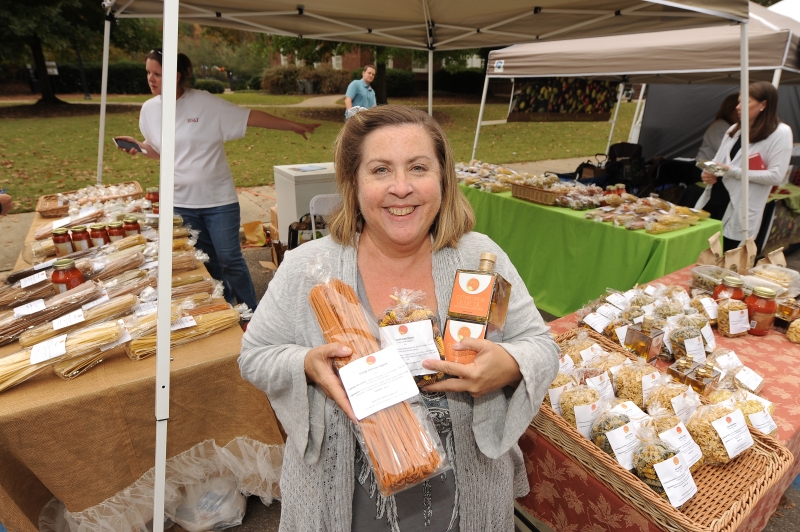 If you, like me, are dreaming of the day you develop a green thumb, then check out the festival's Aspiring Gardener spot. I need all the help and advice I can get, and local experts will be on site with plenty of wisdom to share.
Perhaps I'll even work up the courage to buy some real plants while I'm there…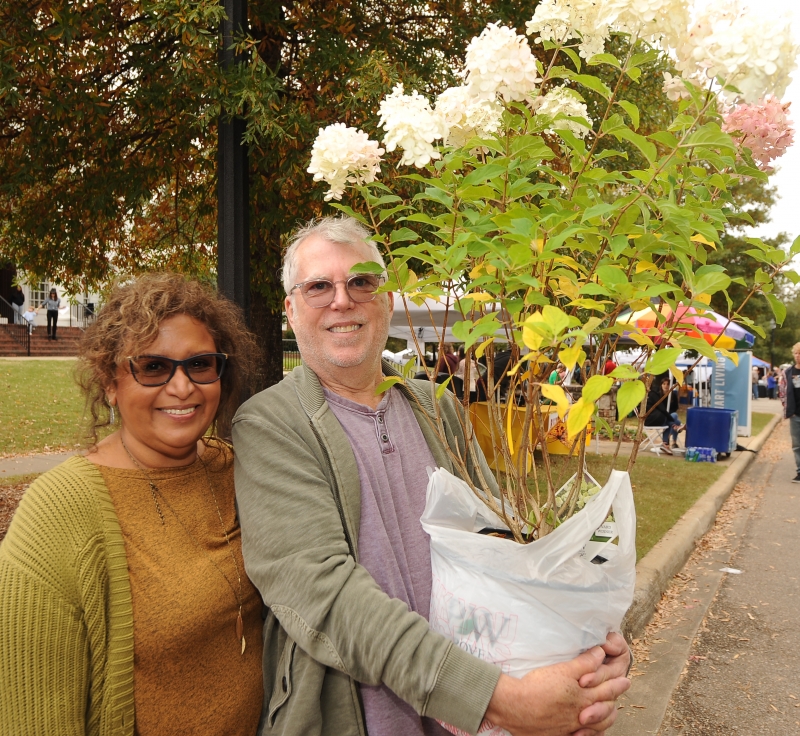 But if I don't feel adventurous enough to buy plants, I'll still be enjoying nature. The Preserve is adjacent to the Moss Rock Preserve, a 350-acre nature preserve. We're talking miles and miles of trails ready for exploring, folks. So, gear up for guided hikes and good times.
Back at The Preserve, I'll also be checking out the Mountain High Outfitters' climbing wall. Plus, there's going to be a special workshop on fly fishing technique and a fly tying demo. I'm itching to learn a new skill, and this seems like the perfect fit.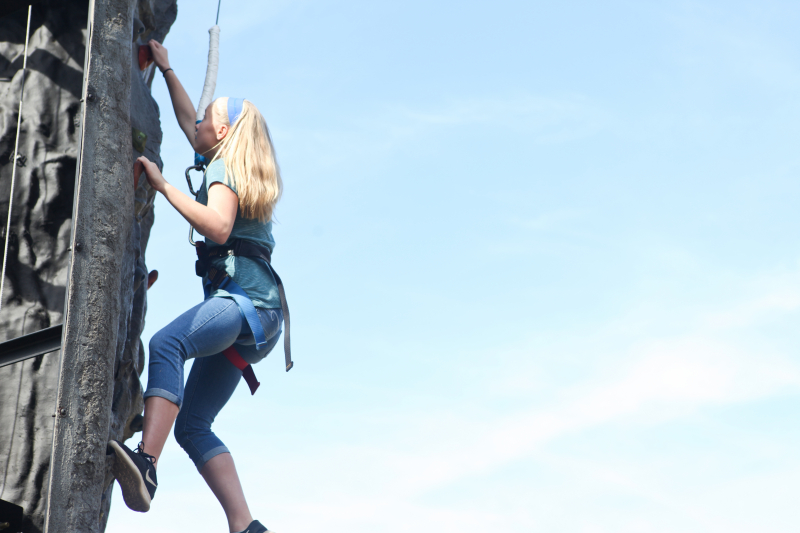 And this year's Featured Artist is…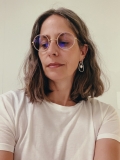 Sarah Conklin of Huntsville, Alabama.
Each year, Moss Rock Festival highlights the work of a talented artist, whose work is featured on the festival's poster and marketing campaign.
As a textile artist and printmaker, Sarah Conklin's work is a beautiful example of thoughtful design. Throughout her creative process, she draws on elements of nature to produce original drawings, patterns and designs. Then, she transfers these to limited amounts of natural and up-cycled fabrics by hand.
Truly, Sarah's art fully embodies the vision of Moss Rock Festival 2019. Just take a look at this year's poster.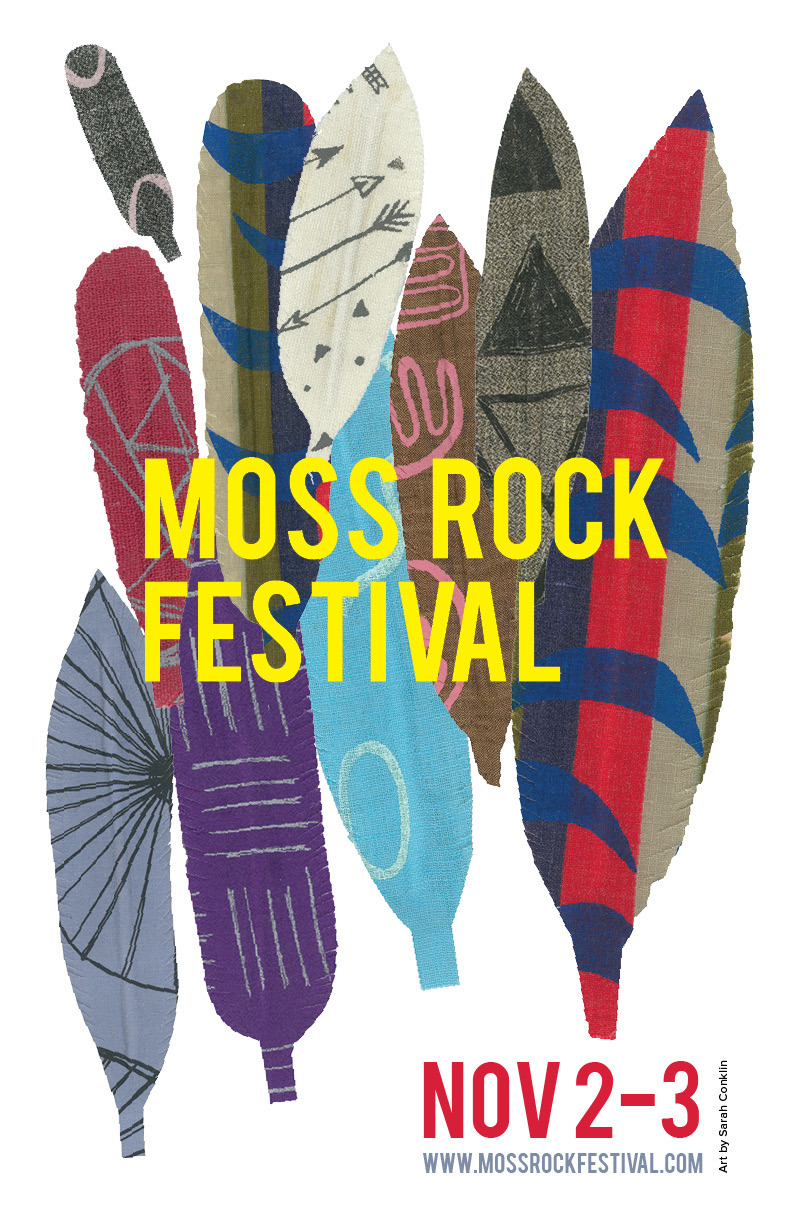 Food, fun and a Beer Garden—oh my!
Last but not least, I'm also looking forward to delicious festival food. Here's a little taste of what to expect:
Savory bites at from local food trucks and more at Café by the Woods
Yummy baked goods and confections from Sweetery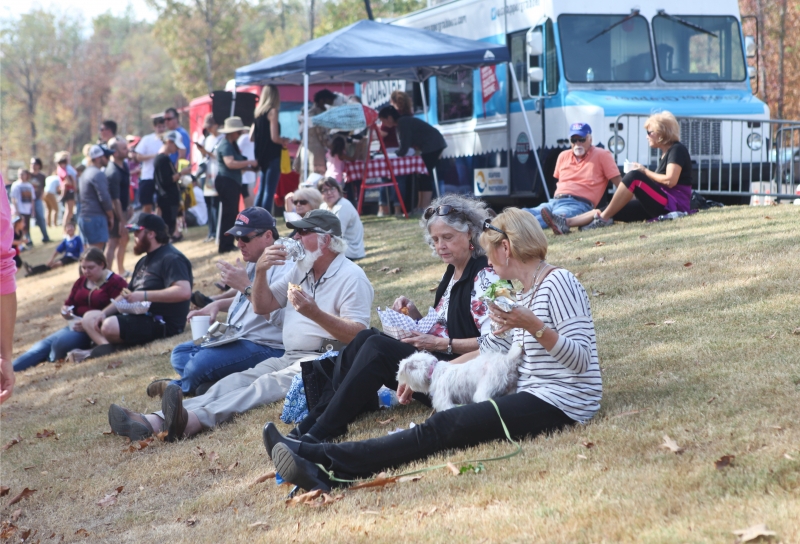 Plus, I'm going to find my new favorite craft beer at the Beer Garden. Moss Rock Festival 2019's Beer Garden features so many Alabama breweries and other regional favorites. There will even be some bio-dynamic wines for those who prefer vines to hops. And if you don't want to miss a minute of game day, you can watch them on Mr. Mancave's portable big screen exclusive to Beer Garden.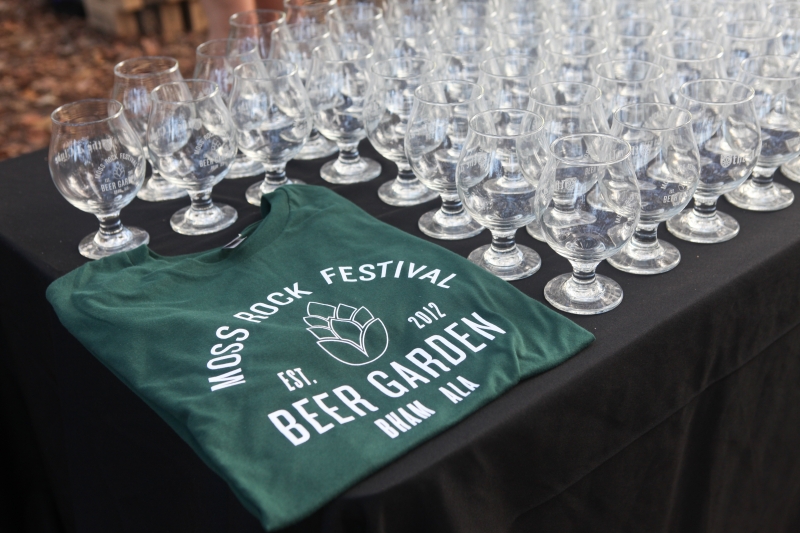 Pro-tip: If you purchase your tickets in advance, you'll get commemorative merch while supplies last. Yes please! Count me in.
In other words, purchase your tickets to Moss Rock Festival and Beer Garden today so you don't miss out.
Bring the kiddos (and the doggos)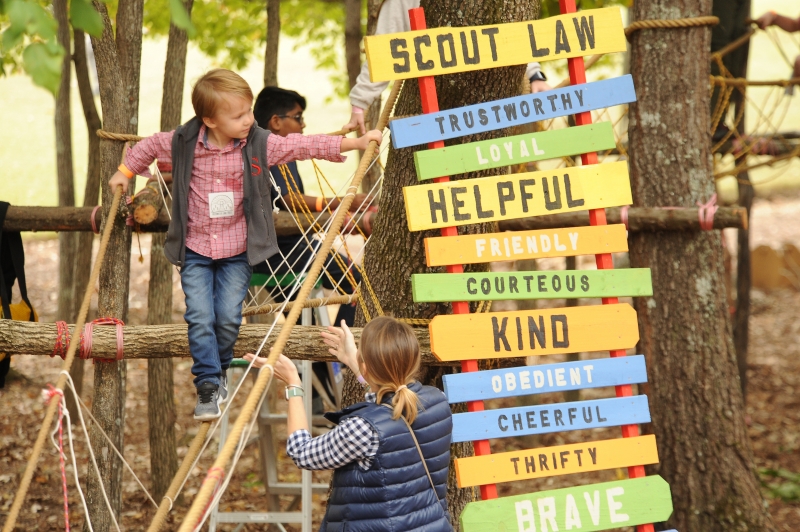 Remember, this festival is fun for every member of your family, including your pups. Just make sure Fido is kept on a leash.
The kiddos are going to love the Boy Scouts rope bridge and Moss Rock Festival's WonderKid. WonderKid lets the littles explore their own inner artists alongside talented local artists.
So, pack a blanket and lounge on the Village Green while the kids create their personal masterpieces influenced by nature.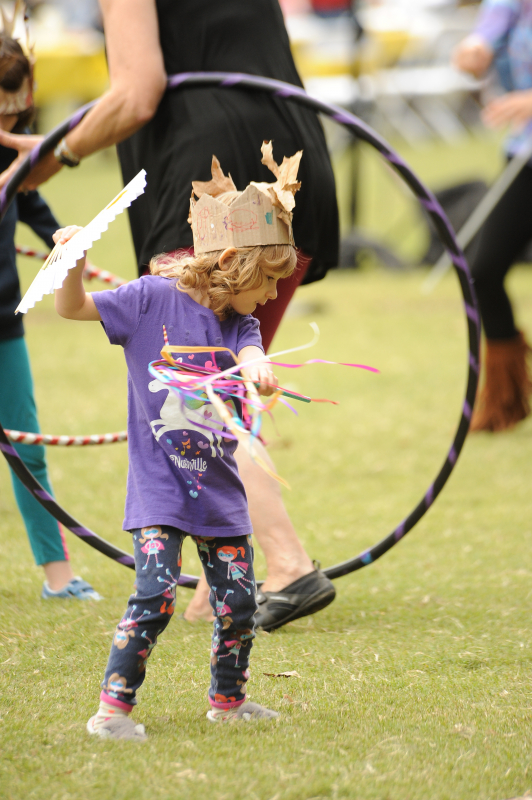 Get tickets for Moss Rock Festival 2019
Like I said, you're not going to want to miss Moss Rock Festival 2019. There's so much going on at this festival, and I've barely scratched the surface.
Weekend passes for adults are $12 in advance and $15 at the gate. Single day tickets for adults are $10 and only available at the gate. College students get in for $5 with a student ID. Kids ages 15 and under are FREE.
For those wishing to partake in the Beer Garden (*raises hand*), tickets are $30 in advance and $35 at the gate. Both options include entry to the festival.
Equally important is the FREE parking at Hoover Met. Then, take a complimentary shuttle to The Preserve.
To purchase tickets or find more details on the festival lineup, visit MossRockFestival.com. You can also follow along on Facebook, Twitter and Instagram.
Tell us which Moss Rock Festival activity you're most excited about by tagging us on social @BhamNow or using #BhamNow.
Sponsored by: