Get ready for another ride cycling through the surrounding Birmingham area. This weekend, grab your bike and gear up to cover up to 100 miles of beautiful scenery through Alabama.

The Tour de Blue is just one of the many Spring rides that's to come.
Cycle Tour de Blue
Experience the well-supported springtime riding experience through the scenic countryside of St. Clair and nearby counties in Alabama. The ride starts and finishes in Moody, Ala. just outside of Birmingham.
Cyclists can choose from a few cycling routes, including a 101, 76, and 50-mile option. All routes offer rolling SAG support (following car) and well-stocked rest stops. Don't worry, they've got you covered.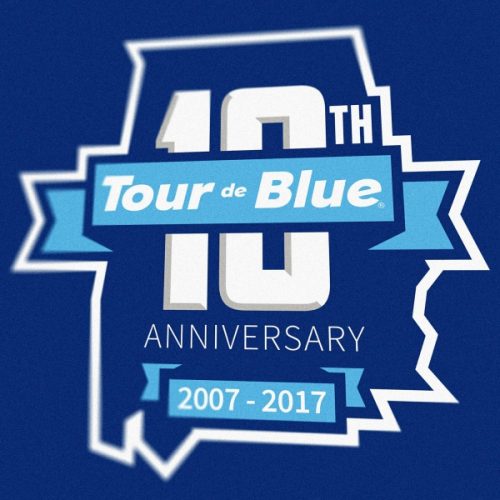 Registration includes a post-ride meal and an event T-shirt. Also, a cool Tour de Blue jersey is available to purchase. Hurry up, you don't want to miss this! The Ride benefits the Urology Health Foundation's prostate cancer screening and awareness efforts across Alabama.
About the Urology Health Foundation
Your participation will help educate men and their families about the importance of early detection for prostate cancer. It will also help men at greatest risk in Alabama get access to free prostate screenings. The Urology Health Foundation is a locally based non-profit and your dollars will stay here in Alabama.
RACE DAY
Saturday April 29, 2017 at 8:00 A.M.
Onsite registration opens at 6:30 A.M. on April 29, 2017
Moody High School – Middle School Complex (714 High School Drive
Moody, AL 35004)
ADMISSION INFORMATION:
Price for 101, 76, & 50-mile participants – $45 until 2/28/2017
$55 from 3/1/2017 until 4/26/2017
$65 at packet pick up (April 28) and on Event Day (April 29)

Come out, have fun, and make a difference by supporting the Tour de Blue: Cycling for Prostate Cancer Awareness. Register here!