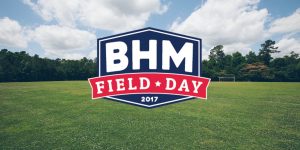 Does anyone miss recess? What about those sunny afternoons playing outside with your friends and making it a contest to see who was faster? I know I do. Here's a chance for everyone in Birmingham to get out and have some fun at the Birmingham Field Day.
On a team of four, get ready to compete in classic events such as dodge ball, five-legged race, human foosball, and relay races. Teams will earn points from each race to compete for first, second, and third place prizes.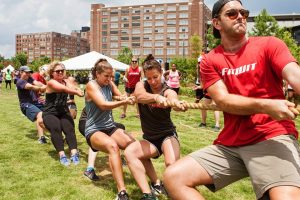 The Who?
Teams of four will compete for glory. Bring three friends or signup solo to be placed on a team.
The When?
Saturday, April 8, 2017
Registration begins at 9 A.M., games begin at 10 A.M. After Party to follow.
The Where?
Crestwood Park
After party and awards ceremony at Good People Brewing Company.
The Why?
All proceeds benefit M-POWER Ministries in their work to break the cycle of poverty.
According to M-Power Ministries, M-POWER Ministries is a non-profit located in Avondale that serves the residents of Jefferson County, providing health services and adult education classes. As a fully operating health clinic, M-POWER services over 1,700 patients annually. The Education Center provides GED, literacy, and Ready-To-Work classes. M-POWER's services exist to provide the impoverished of Birmingham pathways out of poverty. The profits of BHM Field Day will exclusively benefit the programs of M-POWER Ministries as well as its patients and students.
Grab your teammates or come solo to compete in water balloon toss, paper airplane toss and plenty of more events. Register here.