The WODLIFE Winter Games is coming to Birmingham at Railroad Park on March 4. Powered by WODLife, this is a competition to celebrate the passion and strength of the CrossFit community. The event kicks off at 8 A.M.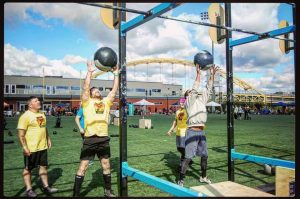 Whether it's your first time to challenge yourself in a competition setting, or an experienced athlete ready to compete against other high caliber competitors like yourself, this is an event for you.
"WODLife is a sponsor of many CrossFit competitions in the southeast, but we put on a few of our own events this year, such as this one," Elyse Powell, part of the social media team, said.
WODLife is based in Columbus, Ga., but one of the owners, Amy Adams lives and owns a gym here in Birmingham.  According to its website, "WODLIFE is the world's pre-eminent retailer for Workout apparel. The company was founded by CrossFitters and continues to operate with the CrossFit athlete as the focus of its mission."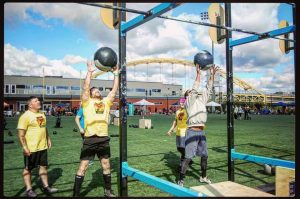 Participants can choose between team and individual competitions. The team competition is made up of four members: four males, four females, or two males and two males. From there they're able to choose a division, RX or scaled. RX refers to the workout of the day and scaled means to scale back the workload, or modify the movements. The team competition fee is $415 total for all four members of the group.
As far as individual events go, athletes will be able to compete in a dead-lift lift-off, clean and jerk lift-off, and power snatch lift-off. The total cost for the individual competitions are $50 for each of the lift-offs. The competitors will compete to see who can out lift each other and let the strongest prevail.
Participants will experience competition at a high level intensity and meet other top athletes from around the nation. Added bonus – when you register, you receive a T-shirt at the event.
If CrossFit isn't for you, but you still want to help out, there's a volunteer registration form. It doesn't cost a thing and you'd be helping out around the area of the CrossFit games. And of course, admission is free for spectators.
Check it out on their site.
Get ready, get set, CrossFit!