Are you ready for the Mutt-Strutt? Rumpshaker? Or the Purple Stride?
This winter, for several weeks, we have been enjoying a taste of spring in Birmingham.  It's been perfect running weather for the serious or casual runners.
Birmingham is blessed with a number of short and long distance running events between February and April, including the upcoming 16th annual  Mercedes Marathon weekend.
Whether you are looking to run a "fun run" with family and friends or compete in a "timed" race, Birmingham has it all.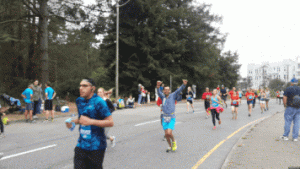 Bham Now has compiled a mini-guide (just for you) of spring running events  that can be enjoyed by all ages to help you get started.  And, as an added incentive, you get a cool T-shirt when you register for most of the events. So, what are you waiting for.  Let's lace up and go!
February

Mercedes-Benz Marathon Weekend
Feb. 10-12, 2017 at 8:00 A.M.
Price: Starts at $35.00
On Feb. 11, the Regions Superhero 5k is the official start to the Mercedes-Benz Marathon weekend.  This is the perfect running event for the family. It offers a chance for everyone to get involved, whether you're in tip-top shape or just getting started. Participants can join in walking or running the 5K (3.1 miles) course through downtown Birmingham at Linn Park while supporting local charities.
On February 12, the official Mercedes Marathon begins and participants who sign up can run a half (13.1 miles) and full marathon. Register here.
UAB 5K
Feb. 18, 2017 at 8:00 A.M.
Price: Starts at $30.00
This is University of Alabama at Birmingham's 6th 5K run/walk event. Friends and families can come out to support the UAB Student Occupational Therapy Association (SOTA) at Veteran's Park.  The event has three different running categories to choose from that fit the participants' fitness age and level. The proceeds from this event will directly contribute to the UAB SOTA. The student run organization raises money to provide students with scholarships for books, local community sites, and allows students to travel to the OT national Conference, AOTA, in the spring. On their site there are designated areas to sign up and/or donate. Register here.
March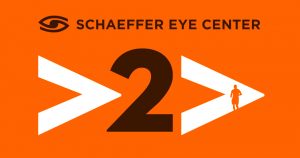 Village 2 Village 10K and 7.5K presented by Schaeffer Eye Center
March 11
Price: $45
2525 Lane Park Rd, Birmingham
Join nearly 1,000 of your fellow runners for this fun-filled run through the beautiful neighborhoods and Villages of Mountain Brook.  This year there are two race options:
the 10K  (6.2 miles)
7.5K (4.6 miles) First time event!
There will be some fun surprises offered like music by iHeartRadio along the course and local families will compete for the loudest cheering section. The after-party will be held in the new Lane Parke development in Mountain Brook Village where you can enjoy mimosas and chocolate-dipped strawberries.  More here.
Birmingham Wine 10K Presented by Lemak Health
March 11, 2017 at 8:00 A.M.
Price: $50.00
This is the National Center for Sports Safety 2nd annual Birmingham Wine 10K Presented by Lemak Health. 2016 Olympic Bronze Medalist Emma Coburn will race at this event. The Route takes runners through Homewood from Patriot park to Lakeshore Park Plaza. Where does the wine come into effect, you wonder? In an effort to provide participants with something different and festive, Sports Safety partnered with International Wines to pair runners with something enjoyable – Mimosas! After the race, runners can cool down with a refreshment like no other race course before. Register here.
Oak Mountain Color Run
March 18, 2017 at 8:00 A.M.
Price: Starts at $25.00
Started by two Oak Mountain students Mollie Shealy and Mandy Kelly, the Oak Mountain Color Run was created in order positively impact the community, help find a cure for cancer, and honor a grandfather and grandmother impacted by cancer. It's a 5K marathon for people ages 3 and up to run for a cure.  Did I mention that you will have paint thrown on you?! It's an exciting twist on traditional marathons and helps raise awareness for a cause at the same time. The trail takes you around Double Oak Lake and at the conclusion of your race you'll be greeted with refreshments. Register here.
Rumpshaker 5K
March 25, 2017  at 8:00 A.M.
Price: Starts at $20.00
This 5K is the largest free-standing 5K in Alabama. Since 2009, they've had to opportunity to host over 22,000 participants. The race began as a way to promote awareness for colorectal cancer. This isn't just a race for runners either. Walkers are welcomed and it's an event that can be enjoyed by the entire family. Participants have the option of a 5K run/walk, and a 1 mile fun run that follows all at Regions Field. Register here.
April

PurpleStride Birmingham
April 1, 2017 at 8:30 am.
Price: Starts at $10.
This event is a family friendly run/walk that'll take place at Veteran's Park. Through this event, PurpleStride hopes to raise awareness about pancreatic cancer. It will be a day filled with children's activities, music, refreshments, and a ShopPurple store. People can create a team to participate in the event with or simply take on the event individually with friends and family. Register here.

Mutt Strut
April 15, 2017 at 9:00 A.M.
Price: Start at $20.00
How about an event for all of the dog lovers out there? The 8th annual Mutt Strut is set to take place on the UAB campus green in support of Hand in Paw. Hand in Paw is a nonprofit organization that improves human health and well-being through animal-assisted therapy. There will be prizes for runners and dogs, so there will be enough fun for owners and their furry friends. Participants also get to visit local vendors, receive a T-shirt, and have fun exercising at the family friendly event. Register here.
Steeple to Steeple Run
April 22, 2017 starts at 8:00 A.M.
Price: Starts at $15.00
This cool event is for the whole family. Starting at Canterbury United Methodist Church, this course takes runners through the heart of both Homewood and Mountain Brook. The run is a USATF event, and a Fun Run/Walk is offered, too. There is both a 5K chip timed trail and 10K chip timed trail. Chip timing systems are a neat way to time runners and strategically place them as they cross through the finish line.  The chip light weight and typically worn on a shoelace or as an ankle bracelet depending on the type. Runners will receive a T-shirt and there will even be awards given out for top 3 finishers in each of the different running events. Register here.
Did we miss your favorite race?  E-mail us at hello (@)bhamnow.com