Today, the board and officers were announced for the Birmingham Business Alliance (BBA).
Dr. Ray Watts, president of the University of Alabama at Birmingham, has been re-elected as the 2017 Chairman of the Board. This will be Watts second consecutive year as the chairman.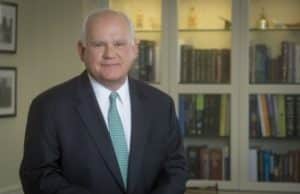 "I am pleased to continue the great momentum created in the last year by serving another year as chairman," Watts said.
Also, Lee Smith Jr. of BBVA Compass will serve as the BBA's Chairman-elect during 2017.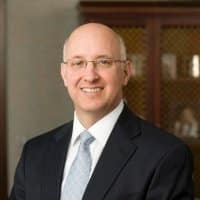 Elections for new members of the BBA's 2017 Executive Committee and Board of Directors were also elected. Each of the new members will serve a one-year term.
The 2017 BBA officers include: Chairman of the Board, Dr. Ray Watts; Chairman-elect, Lee Smith Jr.; Vice Chairman of Workforce Development, Dr. George French; Vice Chairman of Public Policy, Mike Thompson; Vice Chairman of Communications, Don Logan; Vice Chairwoman of
Finance, Leigh Collier; and Corporate Secretary, Bing Edwards. For the full list of leaders, follow this link.
"Innovate Birmingham is a top priority for UAB and for the BBA," Watts said, referring to the initiative to create an innovation district in Birmingham.  "The main focus of this effort is to offer new educational opportunities for the young adults in our community to provide them with training and expertise that will enable them to have prosperous, bright futures," said Dr. Ray Watts, president of the University of Alabama at Birmingham(UAB).
The announcement matches the push to a more innovative city of Birmingham that has been in development over the last year.
The BBA is the development agency focused on economic growth for the seven counties that make up Birmingham.  The BBA promotes economic development and business prosperity by creating a core base for business and community leaders and capitalizing on the region's strengths.