Bitter, but sweet, all in one. This Birmingham relic that has survived 3 generations of family ownership is coming to a close around Valentines day.
Although sad to see them go, the Rosenberger family's impact will be in the communities hearts for quite some time.
1897 – J.D. Rosenberger opened a store focused on luggage, leather goods, and travel items revolving his historic logo of an elephant with one foot on a trunk.
Being scattered through out the Birmingham area such as dowtown, Mountain Brook Village, Roebuck, Eastwood Mall, Brookwood Village and Riverchase Galleria there is clearly a ton of history and respect behind this company.
 Despite the varied locations, Birmingham Trunk operated with one consistent philosophy over the decades. "We've always stressed customer service,"

"It's important to give customers the best possible quality for whatever their price range is. If their price range is $20, we want to find them the best $20 gift possible. It's the same thing if their price range is $200."

– Lee Davis with Ken Rosenberger
A thought that encompasses many Birmingham businesses to this day – Customer Service is Key
Among the community's support and long history, the owner exclaimed that the internet is what has impacted the business, for the most part – "People just don't want to leave home now."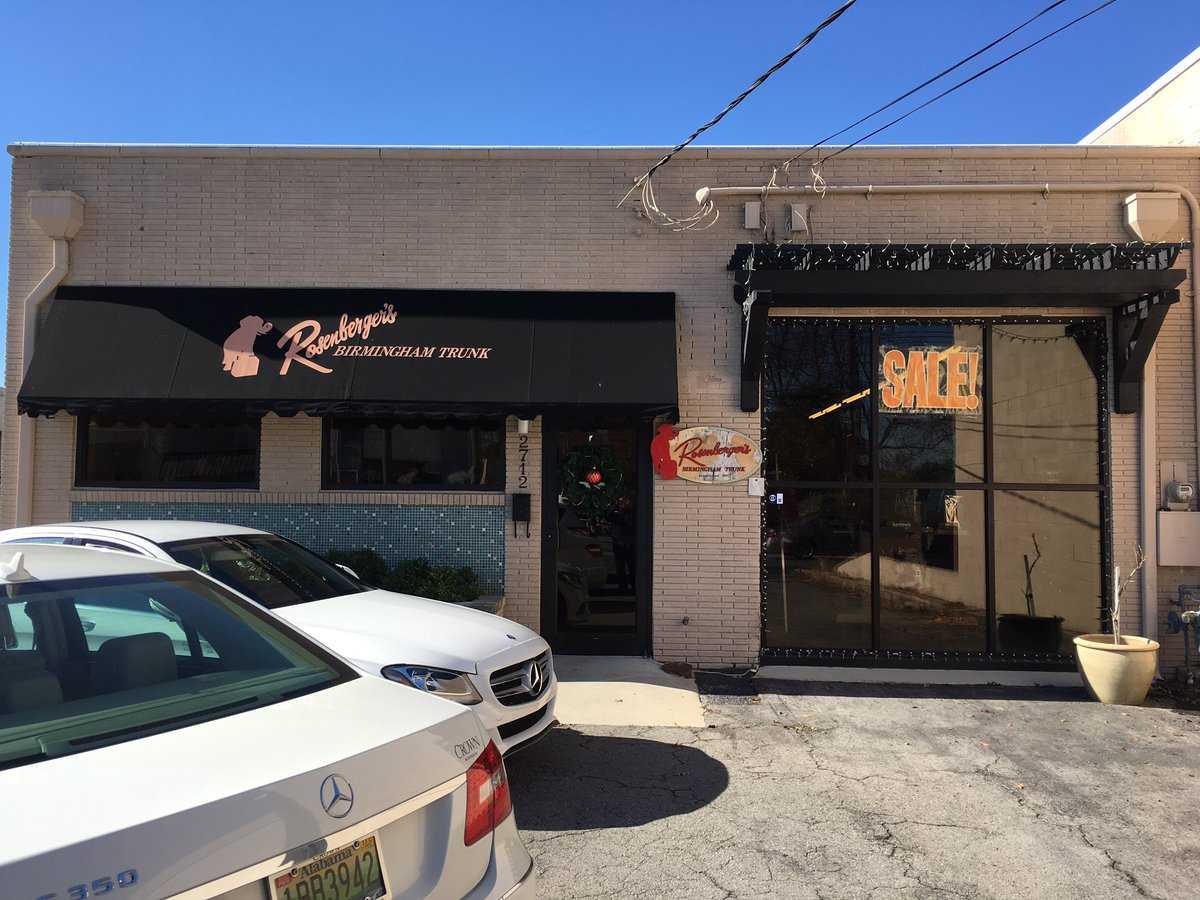 ---
Talking about the community support –
"And that's what we'll miss the most. Making money is important, but it's really all about the personal relationships that we've built over the years."

– Mr. Rosenberger told Over the Mountain Journal
Thank you for the many years of quality service, support, and love in Birmingham.
---