Your favorite band is playing at WorkPlay, but you're dreading the ticketing process because, well, you just wish it were easier…
There are few things that customers hate more than a bad ticket purchasing experience. Although the night of their favorite concert may be a dream come true, why do the follow up days have to be dreadful at times?
Innovation is one of many trends within Birmingham that are taking the city by storm. TicketBiscuit certain fits the mold of companies using this generational revolution.
---
We reached out to the CEO of this tech savvy ticket purchasing company (Whoa, that was a mouth), Jeff Gale, to get feed back on the company's roots and mission.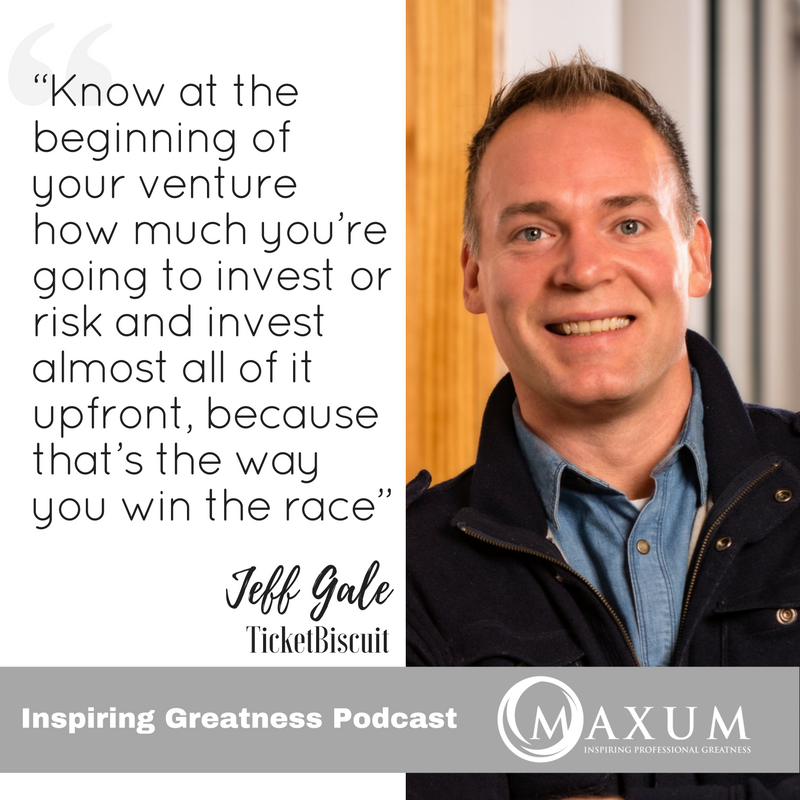 By the way, he loves Birmingham, and what better city to create this sort of company than one that never quites growing!?
---
When did your company start?
"We started the company as a side project in 2001. By 2005, it had become a full-fledged company with clients throughout the Southeast."
Why did you feel a need to start TicketBiscuit?
"In 2001 (and still,

15 years later

) event-based organizations need to manage their own ticketing operations with cutting edge software that helps them stay competitive.
TicketBiscuit provides the tools they need to grow their businesses and stay ahead of the game."
---
On a side note, Here are the company's core Values:
Integrity
Superior Service
Exceptional Employees
Fun – "…living in the moment."
Innovation
---
Recently the company has received a large amount of funding in the amount of $5 Million! Comments relating to this are as follows.
---
Where did the funding come from?
"TicketBiscuit was entirely bootstrapped with management capital and sweat equity for the first 10 years. The company took on a small slug of capital in late 2010, which provided 4 years of rapid growth.
Management bought out the 2010 investors in early 2015.
In October 2016, Ballast Point Ventures invested $5M of equity capital to help the company extend its track record of providing a world class ticketing experience to thousands of organizations around the world."
How will the influx of capital help in the coming years for the company?
"This investment will allow us to grow our sales and marketing teams sufficiently to address the large markets before us: 15,000 dance studios, 25,000 high schools, and more.
In addition, we'll continue to build out a rock-star team of software engineers who can develop groundbreaking products like Share & Tear, our patent-pending ticket delivery technology."
Where do you see your company in the next 5 years?
"Five years from now

, TutuTix and StateChamps will be household names that every parent associates with their children's activities."
---
TicketBiscuit is one of many Birmingham companies that have recently received major funding for operations. This continues to prove that Bham is a place where startups, and young companies, can find capital, a home to grow, and a community to rely on!
Thank you Jeff, and the whole team, for your fantastic innovative work.