That was some "funky" smell in my garage this morning…. walked over to see if I had left something in my garbage can that hard spoiled (like milk or eggs) and there she was staring right back at me. A opossum.  And yes… I jumped!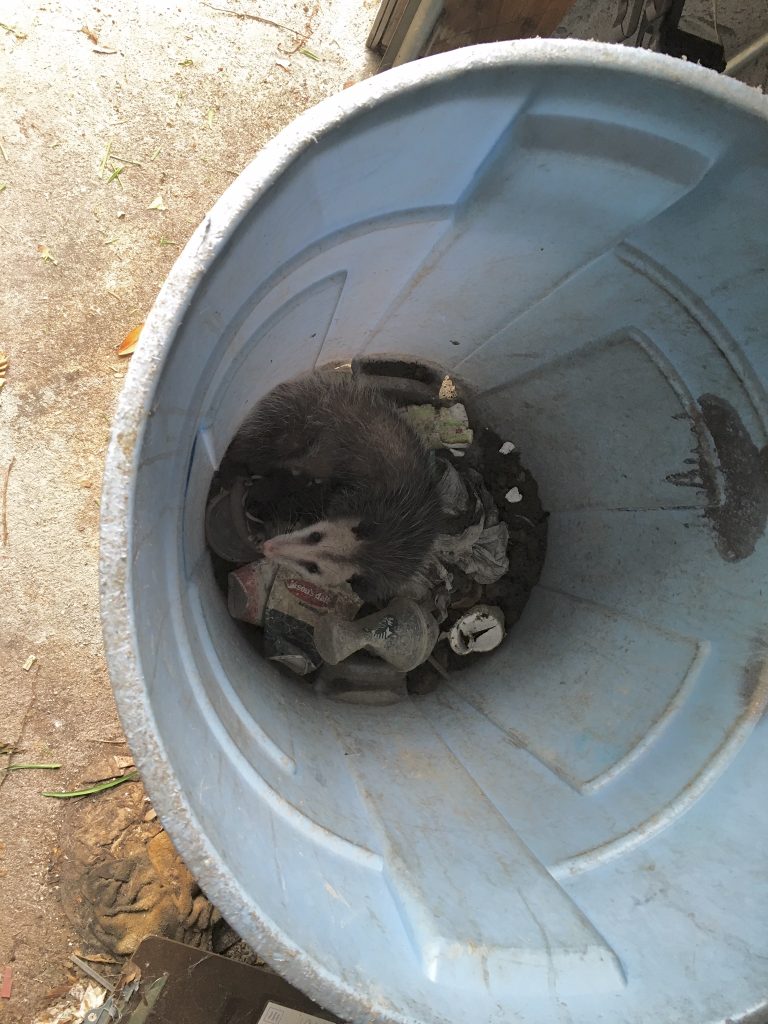 Ahh, the perils of urban wildlife.
Meanwhile, after I composed myself, I gently lowered the garbage can down on it's side.  Out scurried the opossum, and it was a mommy with babies tucked into her pouch.
After she was safely on her way, and left our alley, I looked up a few facts about the new family in my neighborhood.  A couple of tidbits that stood out:
An individual possum can eat 4,000 ticks in a single week, cutting down on infectious diseases like Lyme disease.
Opossums are pre-historic critters that date back to the dinosaurs and they rarely have rabies.
I also checked out this video with possum facts.
There definitely are some  advantages to opossums in the our urban environment. Welcome to the neighborhood!  Now about that smell….