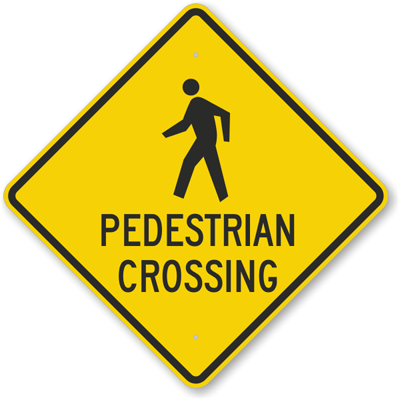 With UAB being in the center of a city, there are bound to be problems where cars and pedestrians meet quite regularly. Some question what the campus is doing to protect those walking through campus. In order to answer growing concerns, UAB recently addressed safety plans for the upcoming year.
University Boulevard is regularly crowded with students, faculty and staff alike as well as a consistent flow of traffic throughout the day. As a UAB student, it is not uncommon to hear of a peer being involved in a traffic incident. Maybe they came into contact by a car that wasn't paying attention while turning on red? Or maybe the pedestrian was distracted by their phone and walked into a busy intersection? Either scenario is more common than you would think, and hopefully even more preventable.
UAB's plan begins with increasing the standards of the crosswalks, as they have been working with the city in the past to do. Since awareness plays a large part in the incidents as well, they have added an educational component. James Fowler, the director of Planning, Design and Construction at UAB believes hosting a safety week for pedestrians will ideally educate motorists of the do's and don'ts of the road. While they believe motorists need to be well aware of safety concerns, pedestrians and motorists alike will be targeted.
In the future, there are bigger plans to combine a four-lane street to  only three lanes for the safety of pedestrians and cyclists. With a smaller length of road, it will be much easier for pedestrians to cross safely. These future changes will hopefully lower pedestrian incidents on campus allowing for anyone walking on campus to feel safe when doing so.