Entrepreneurship, Growth, Revitalization, Technology, Awareness, Love, Charity and many more are general reasons for attendance, but lets be real with each other for a second…
The BOLD Speaker Series, as it is the first of its kind for Birmingham, will feature leaders of innovation within a multitude of industries that represent Birmingham.
Come on y'all, what's more exciting than hearing personal stories from the Magic City's finest?

---
Innovation is not just for the techies. Whether a marketer or antarctic explorer, your industry welcomes innovation as time moves forward. This is especially true when those forward minded people reside in Birmingham.
First up for the innovators, Jay Brandrup.
---
Mr. Brandrup, CEO of Kinetic, located on Morris Ave. in the infamous Red Caboose, has been in the business of exploiting capabilities the internet offers since 1995 (the starting year of Kinetic). The story is riveting and sure to entice anyone interested in entrepreneurship.
Jay himself is an upbeat personality within Birmingham that's all about furthering your business potential; not to mention he loves people (for you who know him, this is all too true).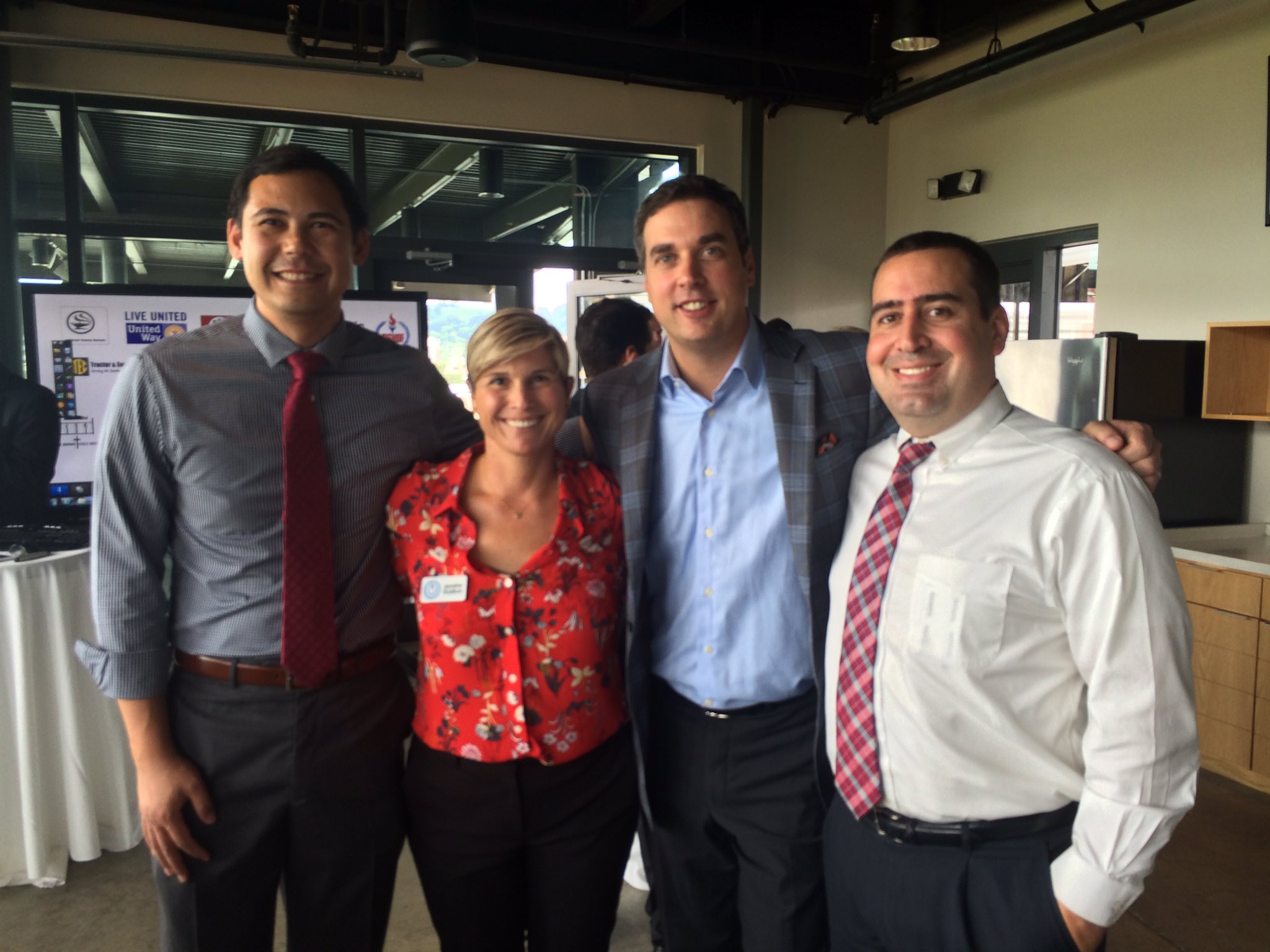 I met Mr. Brandrup this past summer as I was interning with TechBirmingham. The relationships he has with our community is quite unparalleled and certainly beneficial. From first meeting with him, you immediately feel welcomed into any conversation, even if somethings may be over your head; as you can imagine some were for me, but that's the best way to learn!
---
Other than the above, he is a perfect fit to be our first speaker during this continuing BOLD series, because of the passion he displays for his company and Birmingham alike.
A literal definition of Bold:
"(of a person, action, or idea) showing an ability to take risks; confident and courageous."
From the creation of Kinetic to the improvements made to the famous Red Caboose on Morris, Mr. Brandrup has displayed the definition to a tee. Through his passion and drive, Brandrup has been apart of the revitalization of Bham in more ways than one.
While attending the series this coming Tuesday, attendees will have the welcome opportunity to explore the impressive office space of Kinetic. This showcases the effort he has put into his business to provide some of the most innovative thinking in Bham.
---
Charity:
As apart of the first BOLD series, BhamNow will be donating 10% of its proceeds to the charity Brandrup supports; Charge Syndrome Foundation.
"CHARGE syndrome is a recognizable genetic syndrome with known pattern of features. It is an extremely complex syndrome, involving extensive medical and physical difficulties that differ from child to child."

– The Charge Syndrome Foundation
Mr. Brandrup will go into detail of his efforts to benefit the foundation as his family has a personal stake in it; join us Tuesday to find out more 😉
---
To say the least, this is an event like non other Birmingham has to offer. By highlighting the entrepreneurial journey, passion, skill, and kind heart Jay displays, attendees will receive a deeper look into the world of Bham business.
It is not all about the money.
Although businesses run off of monetary gain, a drive is needed for exponential success. The drive is within Kinetic, within Birmingham, within its people, and certainly within our leaders.
---
Join BhamNow as we discover what it really means to start, sustain, and grow a business in the Magic City.  Seating is limited, get your tickets now.