There's breaking news on the development of Box Row in Avondale. Coordinator, Daniel Samford with Golden Bell Capital, reported major additions have been added to its plan!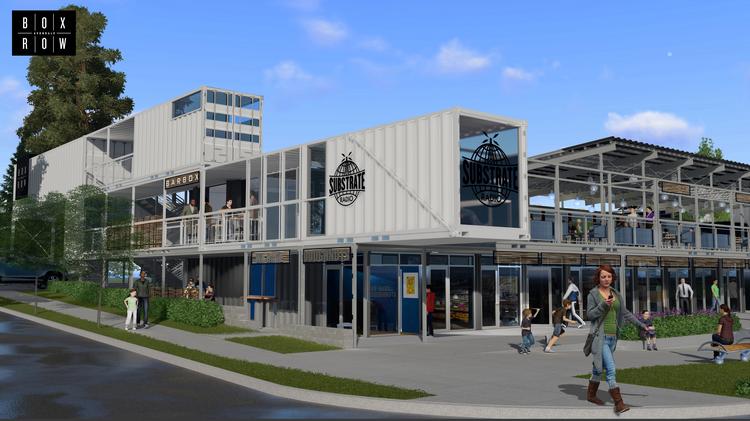 For a quick recap:
Box row, announced last fall, brings together the boring aspect of shipping containers, to the ever growing world that is Avondale. The containers are set in place to provide retail, office, and restaurant space, and common areas. This will truly be a perfect fit for East Birmingham.
---
Details on New Plans:
12,960 Sq. Ft. – Retail
4,656 Sq. Ft. – Office Space
1,600 Sq. Ft. – Restaurant Space
Mr. Samford told the BBJ:
"We're ready to get this thing across the finish line," Samford said in a previous statement. "No one can imagine how great this development is going to be."
---
There are new projects going into the works everyday. Plans are set, then they change. This change is a certain indication that developers see Avondale as the next hot spot; as if this was not obvious before.
Tenants are being sought after as the future continues to look promising for the innovative sweep of Avondale; not to mention the 70,000 Sq. Ft. campus, Avondale Works.
---
Read More Here