Repair it!  Lower it!  Move it!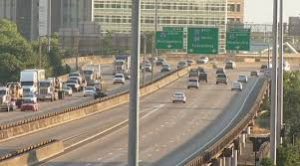 (photo courtesy of wbrc)
What to do with the aging and spaghetti style infrastructure of I-20/59  better known as 'Malfunction Junction' has been hotly debated in Birmingham.  Now, a $3M study, to be funded by the Alabama Department of Transportation, will study the possibility of moving it.
Some believe that by moving or lowering the highway that severs the city, Birmingham could reap significant rewards of connectivity, boosting beauty, foot traffic and business connectivity.
"It is important to note that even if the study were to find another feasible location, it would take a minimum of 15 years to go through the approval process and have the project ready for construction," ALDOT said in a statement. "Then, it would be dependent on securing over $1 billion dollars in federal funding."
Stay tuned!  More to come soon.